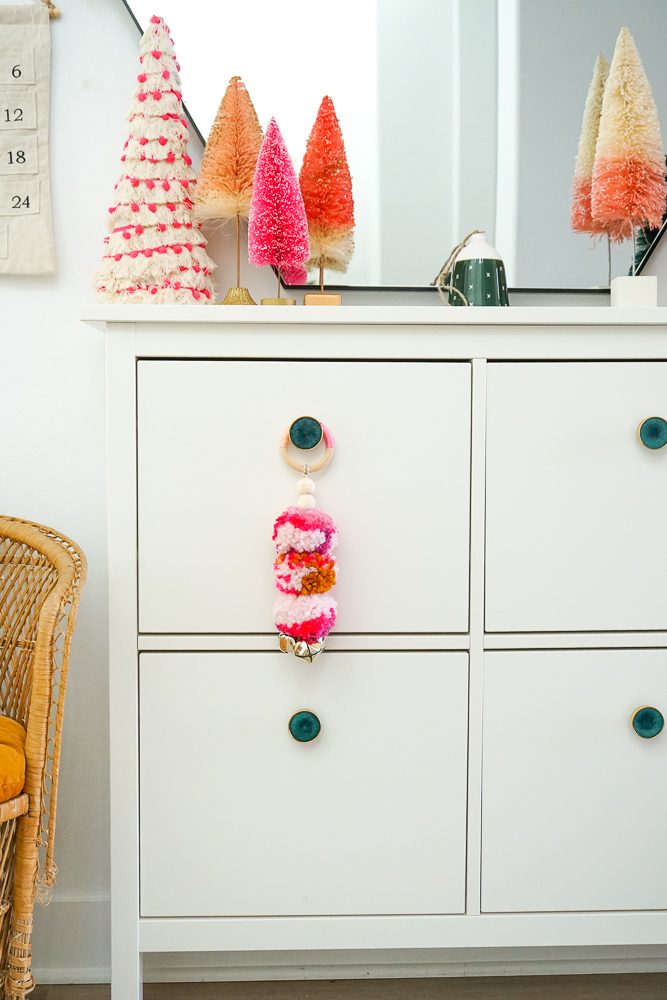 I am all about the DIY holiday decor and this Pom Pom door hanger was the perfect project to add such a cute, colorful and whimsical touch to any home! I started by tying 3 bells together.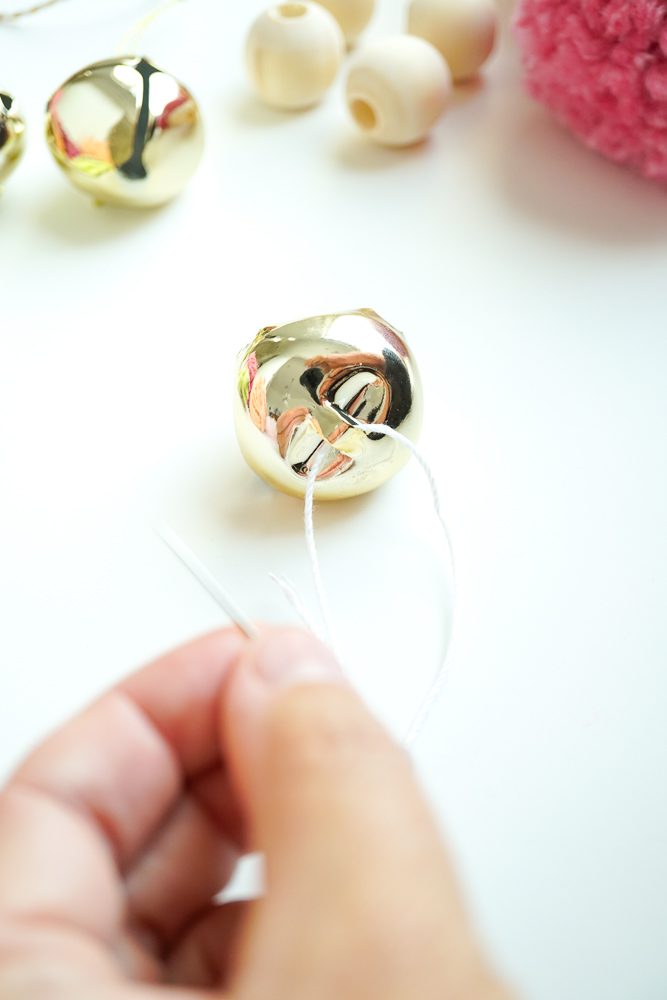 Then…using a large wooden ring, wrap it with some embroidery floss. I secured the end with a dab of hot glue.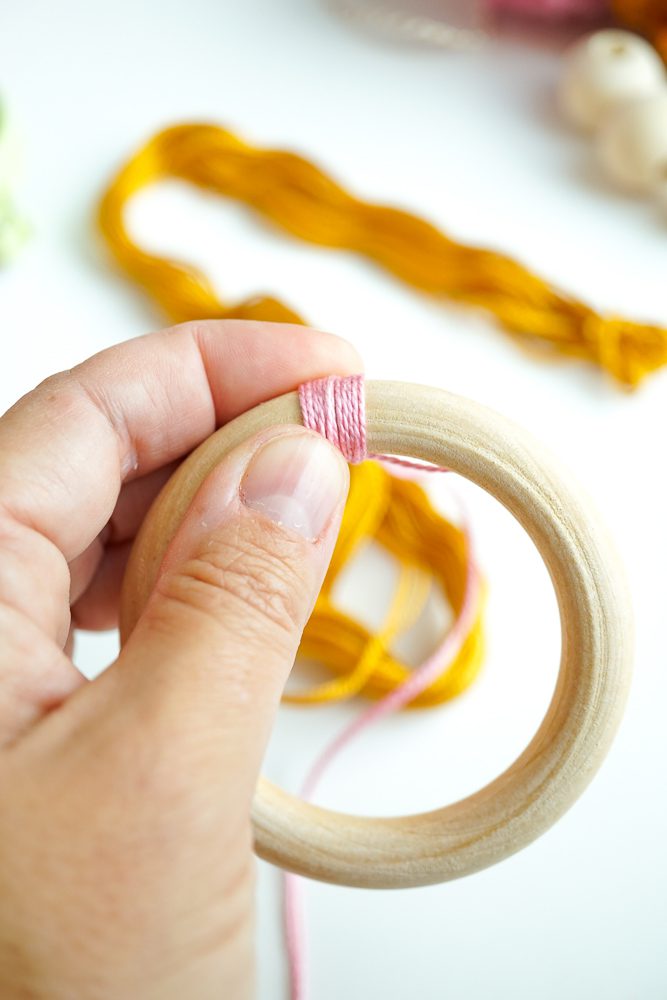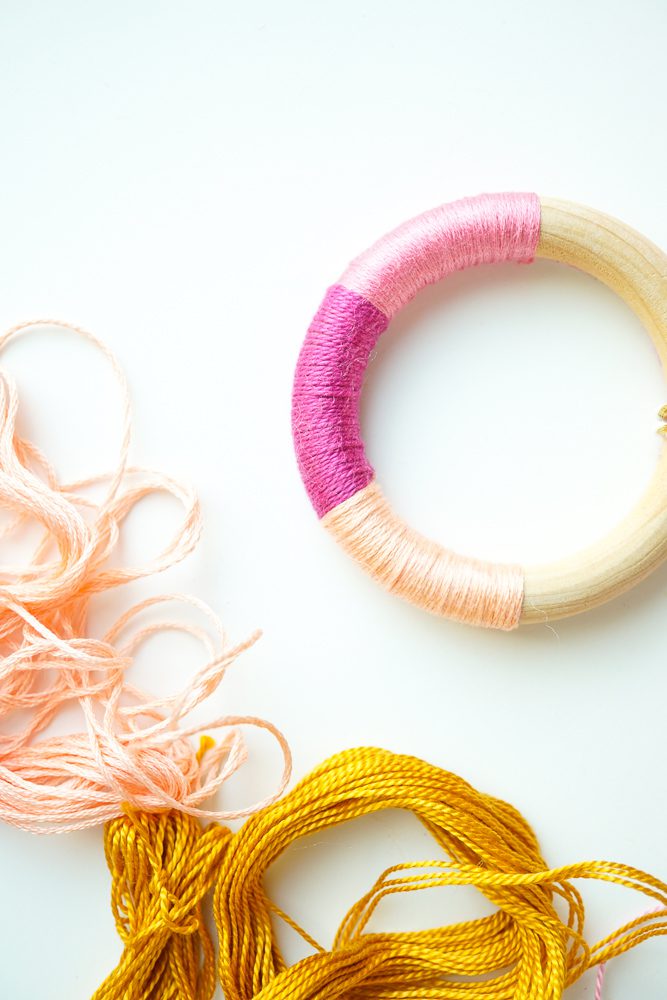 On the other end, I used this pretty gold and white cording and wood beads to attach to the pom side.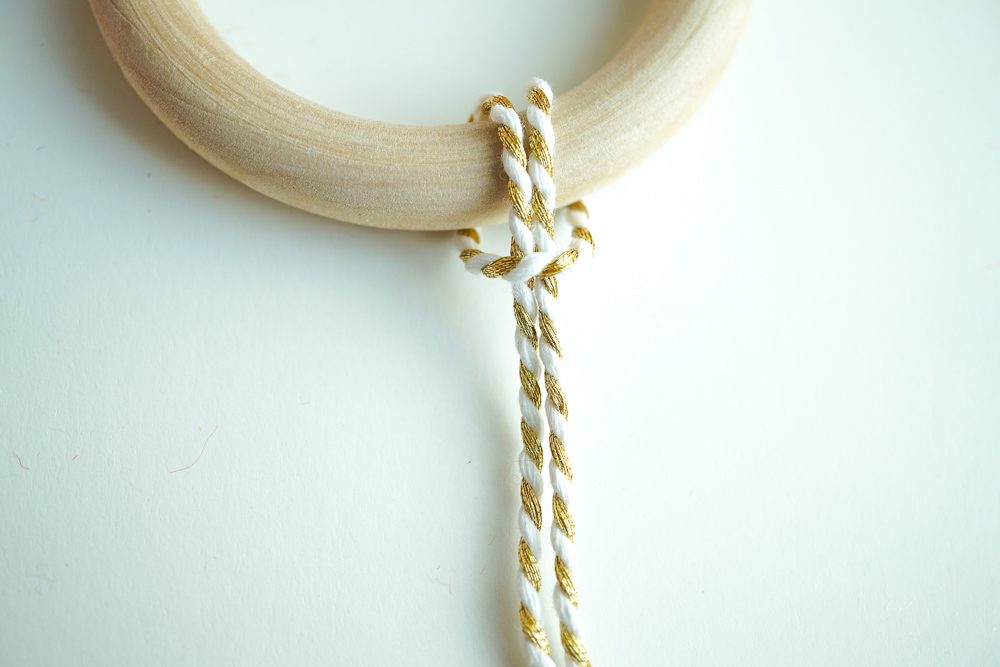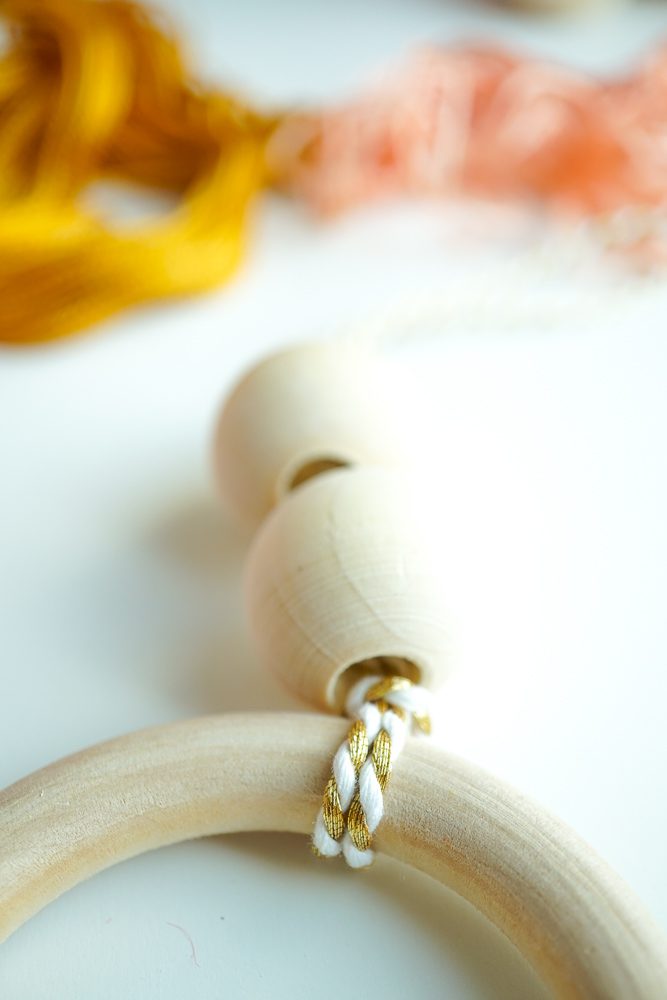 In case you have never made yarn poms…here is a quick tutorial. These pom makers are one of my FAVORITE craft tools. You can find them HERE!
1.Wrap yarn around each arm of the pom maker
2. Close the arms and cut the yarn in the channel.
3. Tie a piece of yarn around the entire maker into the channel.
4. Pull the maker apart and start trimming
Once you have your poms ready…it's time to assemble! I left a small about of string on the ends of the bells and strung them up through the bottom of the poms and then left a loop to attach the wood ring and cording.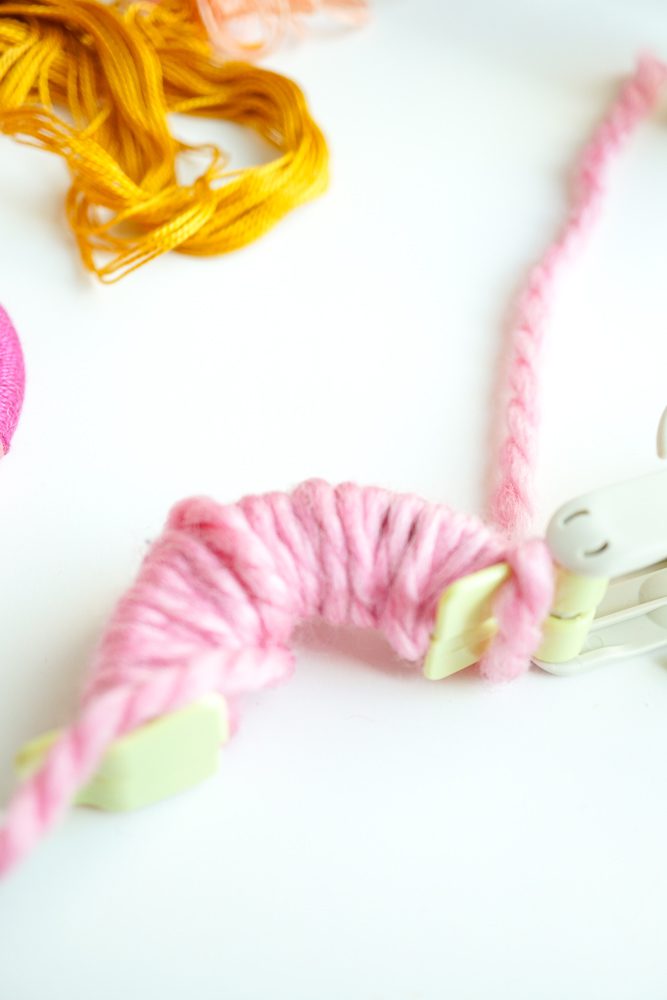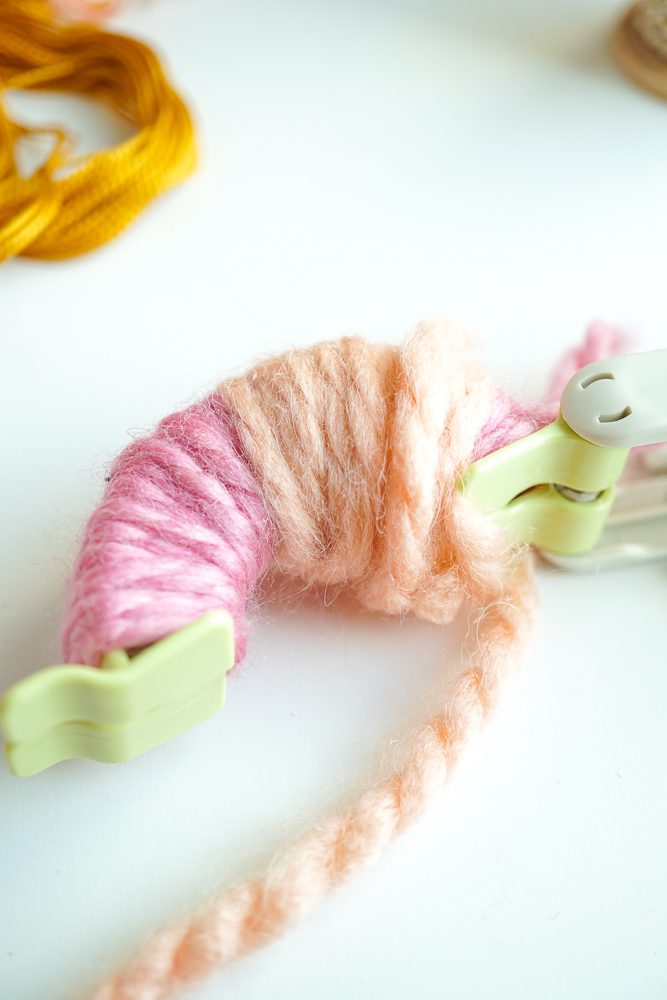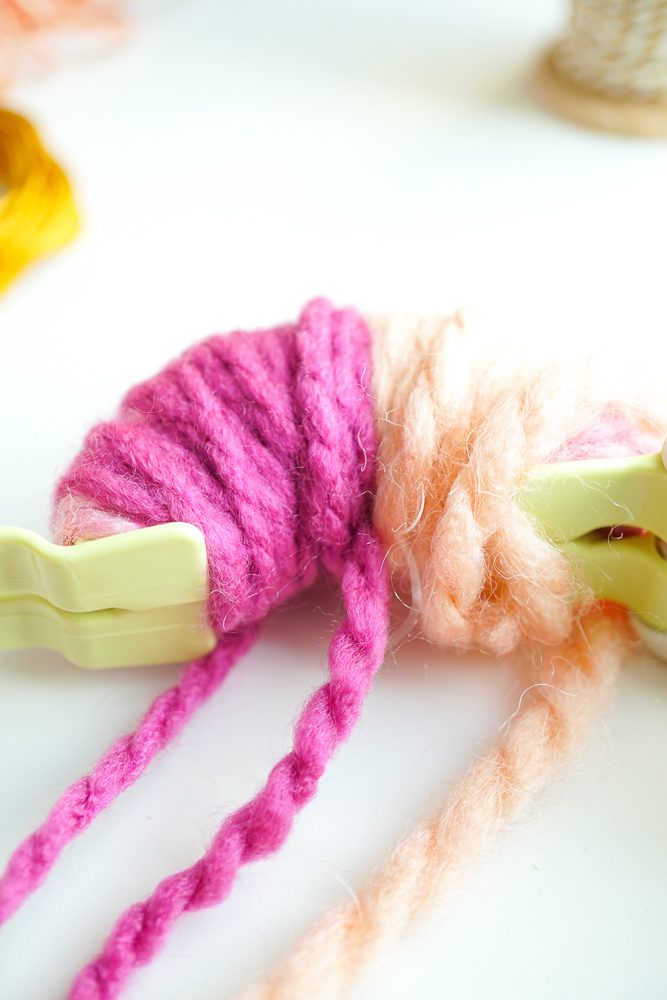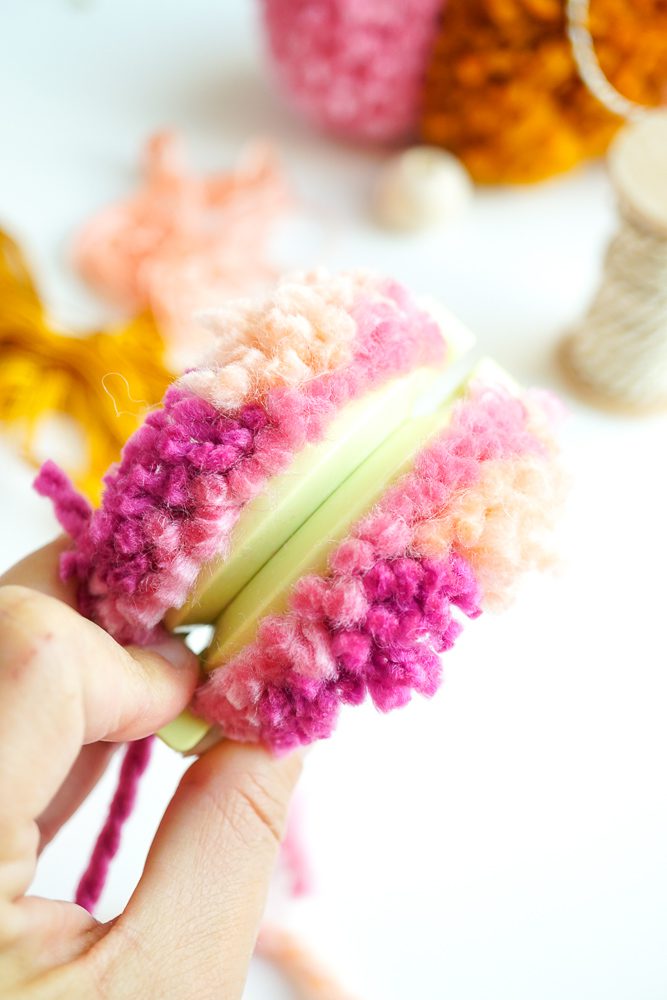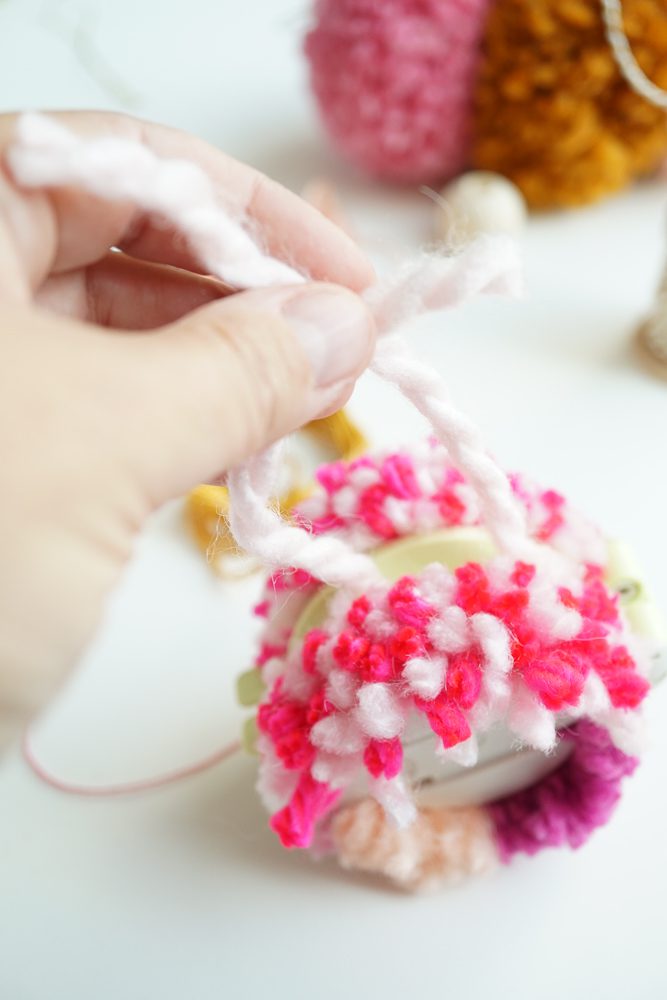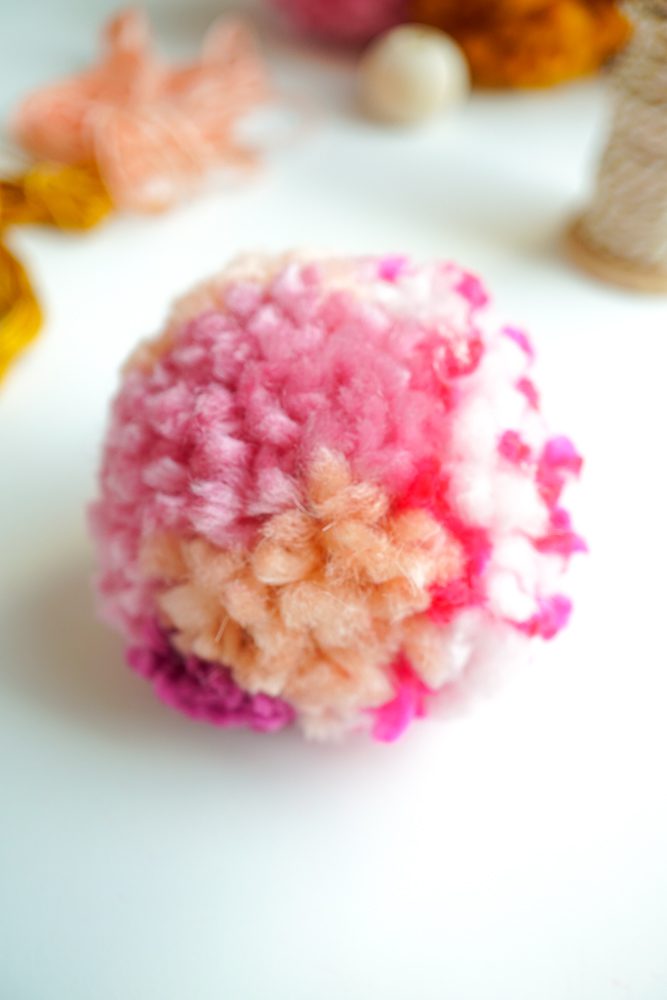 All done! Now it's time to hang! I decided to hang mine from my shoe cabinet in my entry and it added such a great POP of color and texture to my festive decor!