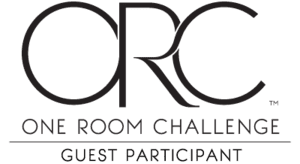 Well friends it's week 5 of the One Room Challenge and we are heading towards the finish line!!!! YAY!!! I can't believe this room is close to being done and there are just a few more details that need to be completed before I can take some final pics! Here is a look at the updated "to-do" list to finish up week 5.
minor demo | remove builder shelf
order wallpaper | install wallpaper
order and assemble cabinets
order lighting
order rugs
cut & fit countertops
install shiplap
paint shiplap
build barn boor – on hold
build washer|dryer surround
install sink & faucet
trim out window with casing & sill
install lighting
install wall shelves
install shelves in cabinets
install drying rack
accessorize
This is where we left off last week…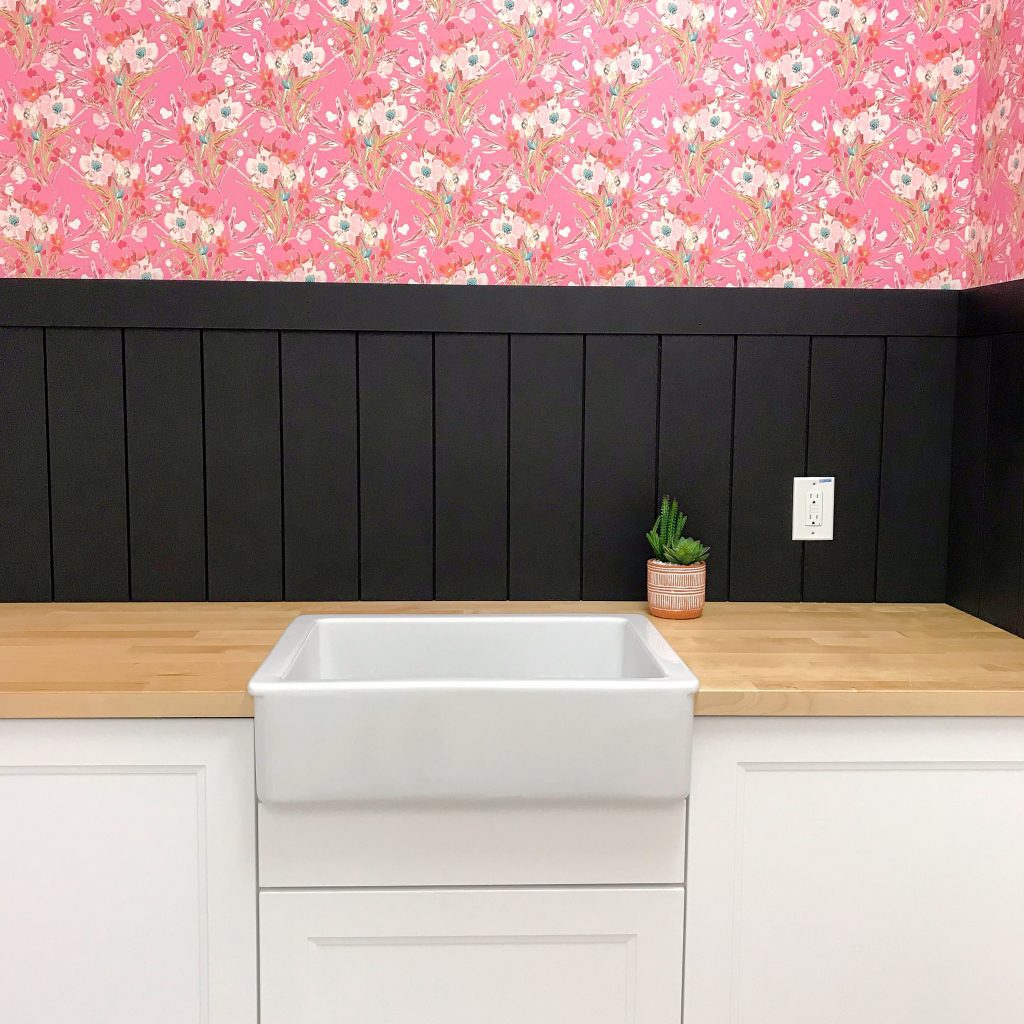 I started off this week by installing the light fixture. This lighting fixture was gifted to me from my FAVORITE lighting manufacturer, Mitzi by Hudson Valley Lighting. I chose the Renee wall sconce in black and aged brass to dress the wall above the sink while adding some task lighting.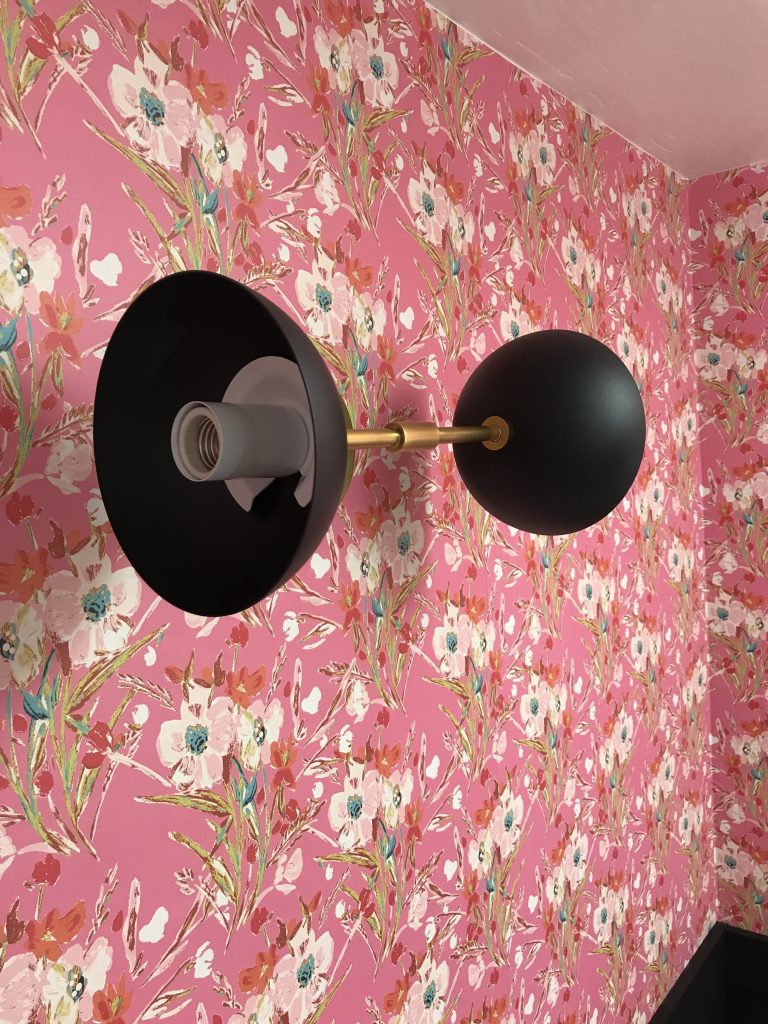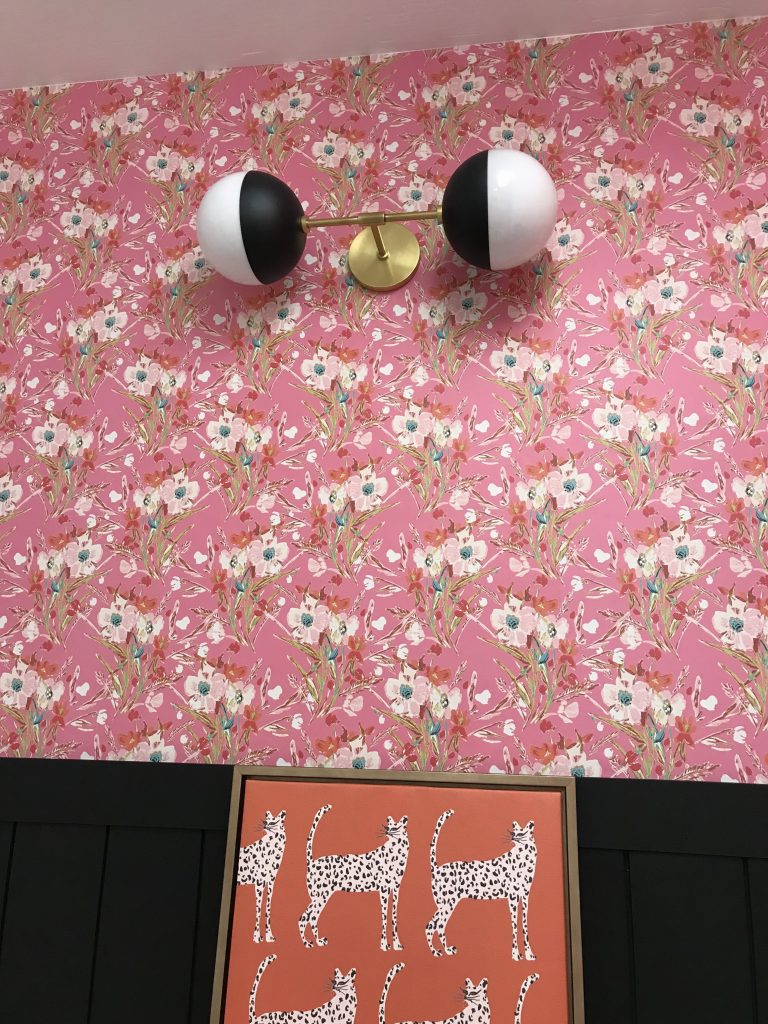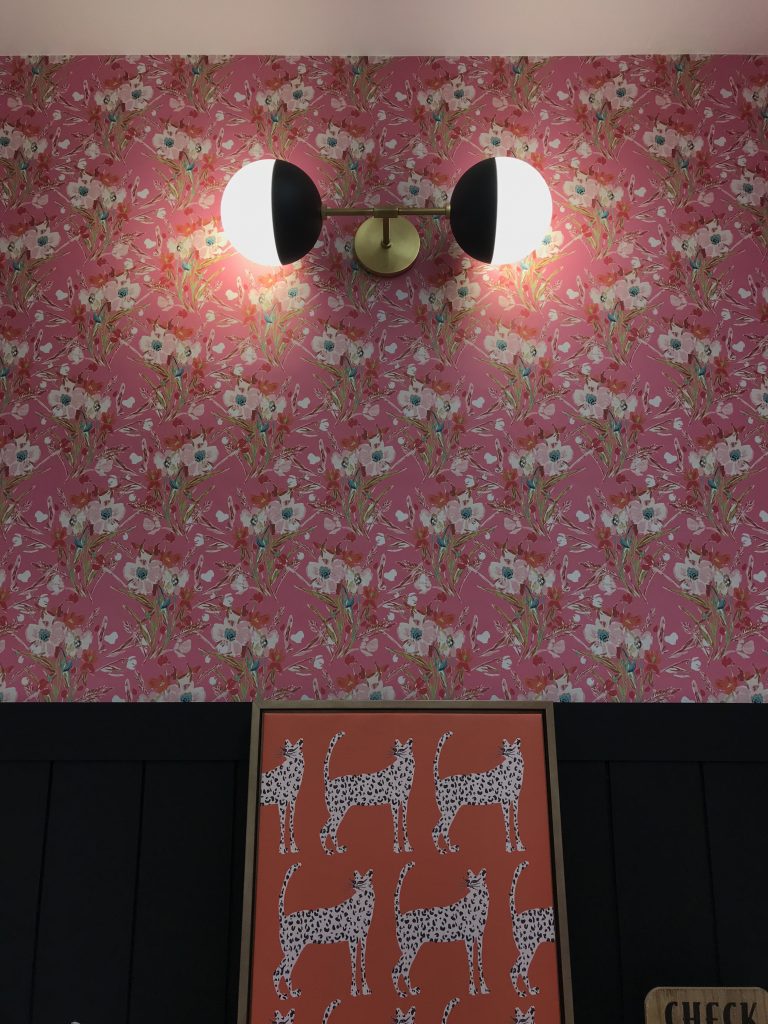 So, the plan was to center the light on the wall and then flank it with wall shelves that look like this…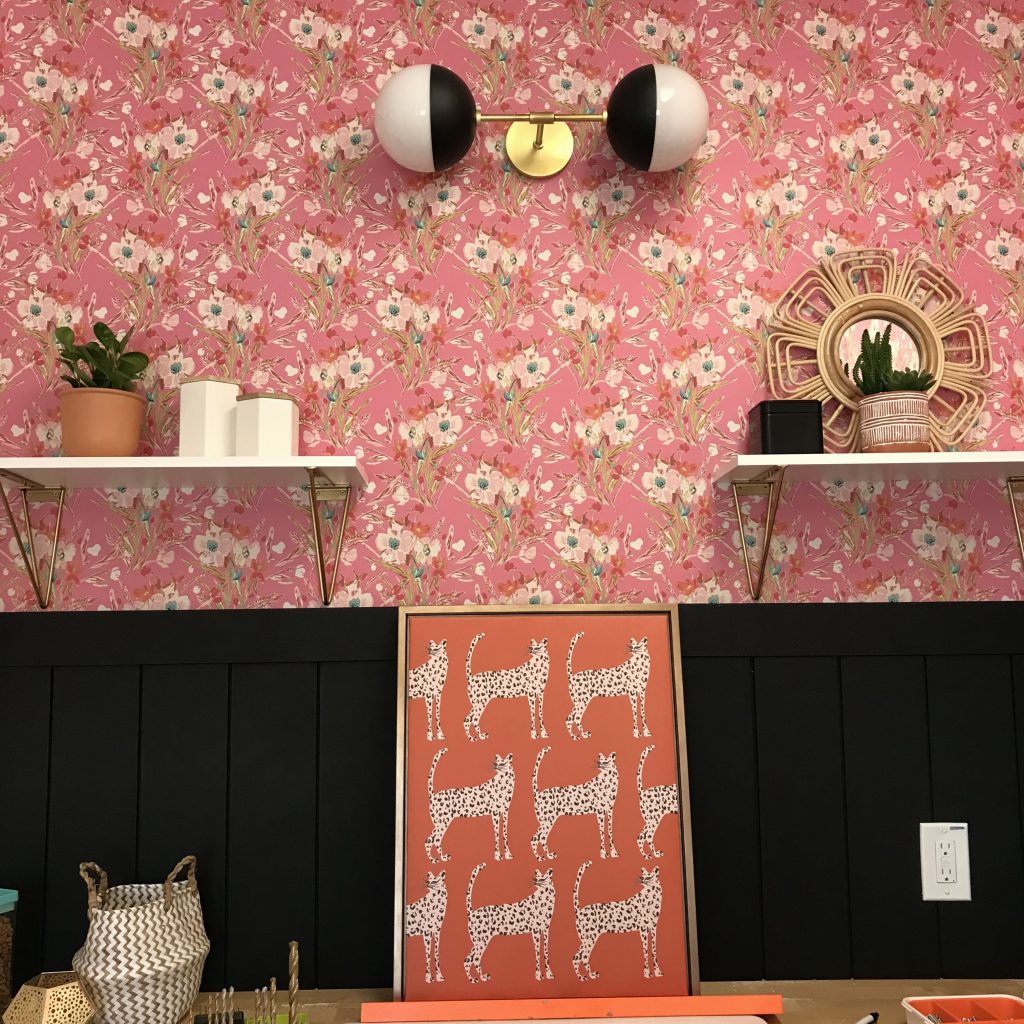 but…I was't loving how it was feeling so I ended up taking down the 2 shelves and made one long shelf. It felt more balanced and intentional. Sometimes in design it's about trial and error. I can't wait to show you how all of the details are coming together! Just a few more days until the big reveal!!! See you then!
Thanks again to the One Room Challenge media sponsor Better Homes & Gardens and Linda from Calling it Home for putting on such a great event!