This project was made in partnership with JOANN…all thoughts and opinions are my own.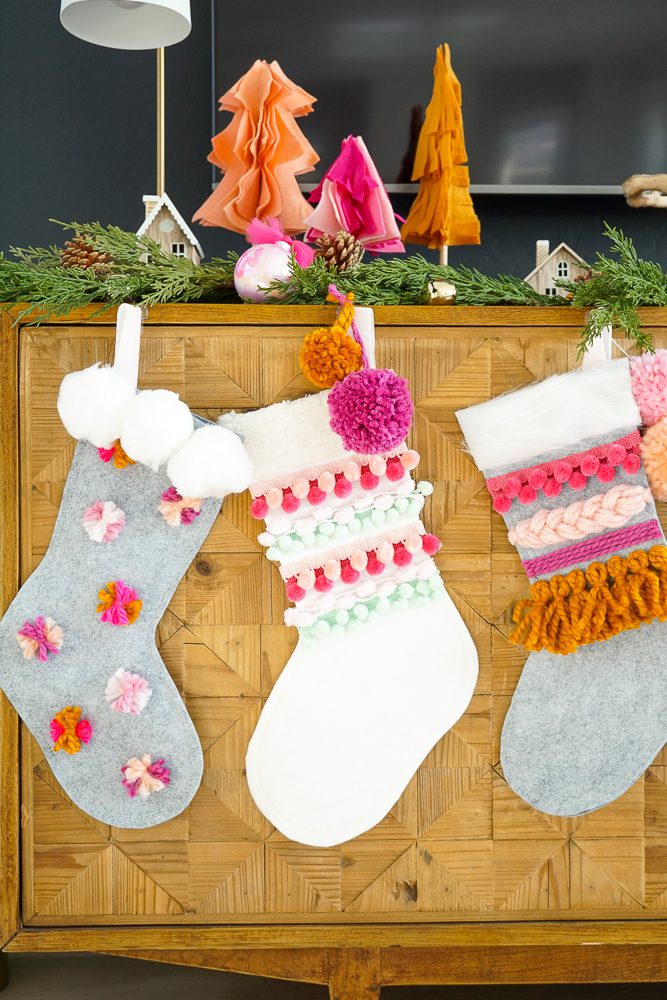 This holiday season I am ALL about the DIY's!!! I feel like adding in handmade decor really brings a custom and cozy feel to your holiday home.
I have a love for stockings, yarn and trim and when you combined all three you get something pretty amazing! I have seen stockings like this that can run $50 or more each and I thought this would be such a great project to take on with a friendlier budget. I mean…we all need some extra cash for some holiday shopping, am I right? So I decided to make my own DIY Colorful Pom & Yarn Holiday Stockings with some help from my friends at JOANN.
Here are the supplies you are going to need to make your own DIY stockings:
Felt by the yard – qty will depend on the size and how many stockings you want to make. My stocking we each cut from a 10″w x 16″l doubled up piece of felt
-Stocking Template – find a stocking image you like, trace the shape onto posterboard and cut out.
–Yarn
I started out by creating my stocking shape and using a basic zigzag stitch to sew them together. If you don't have a sewing machine, hot glue will work.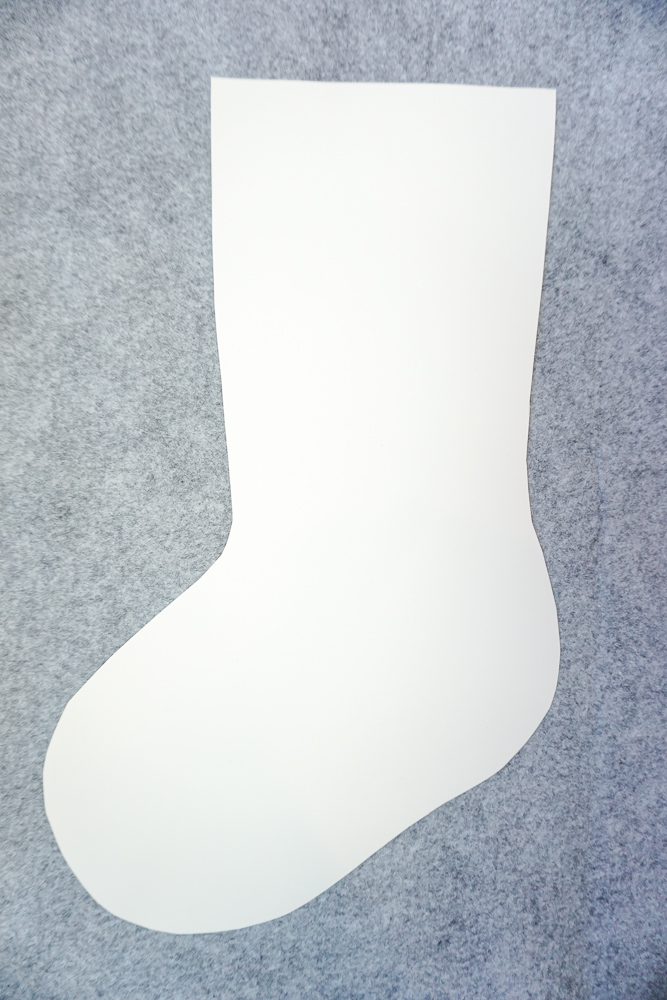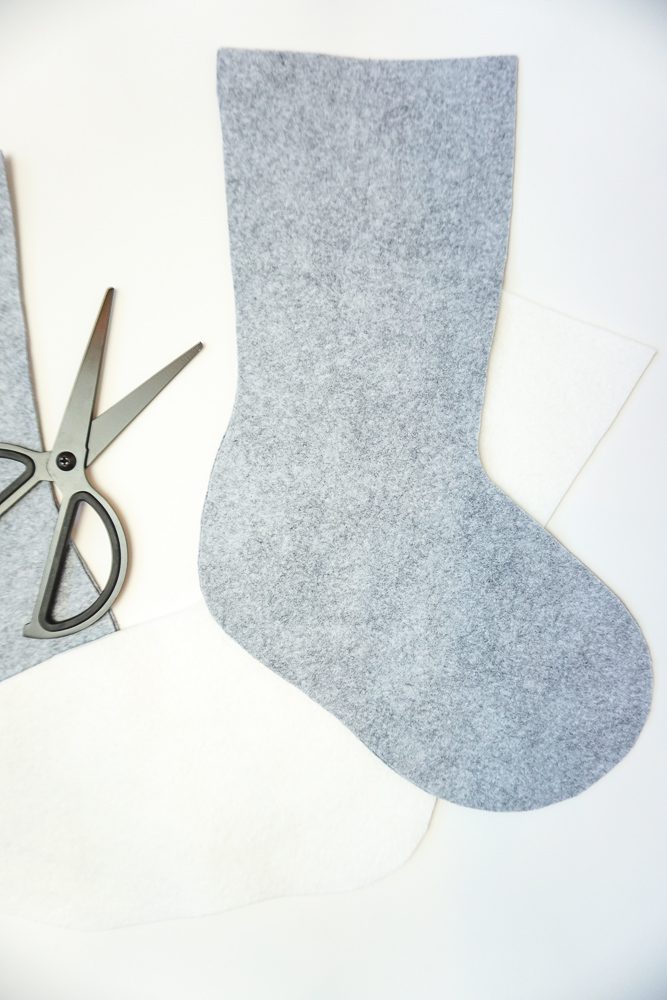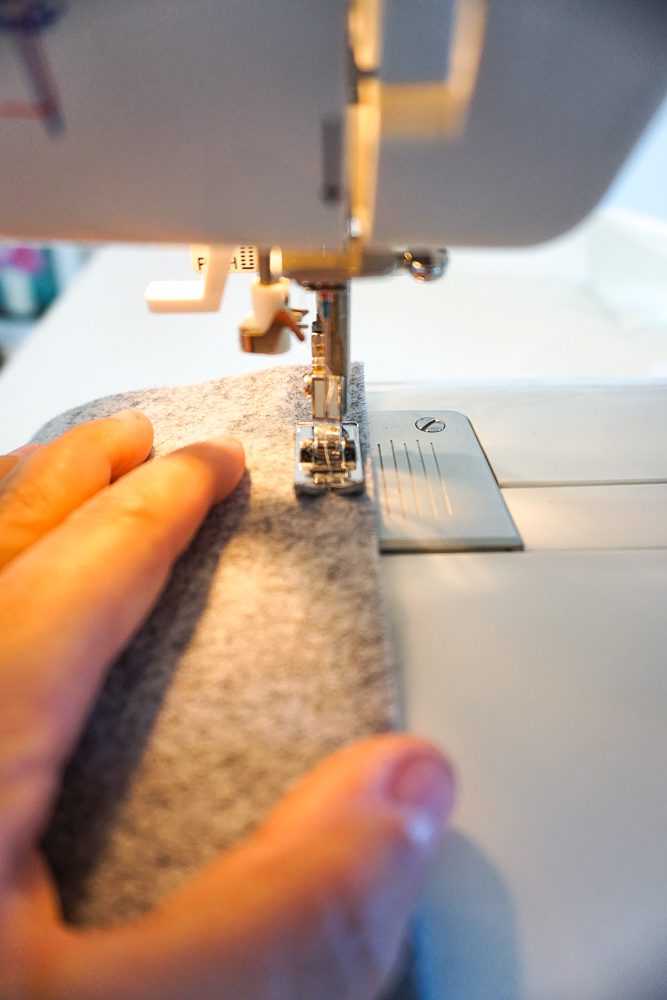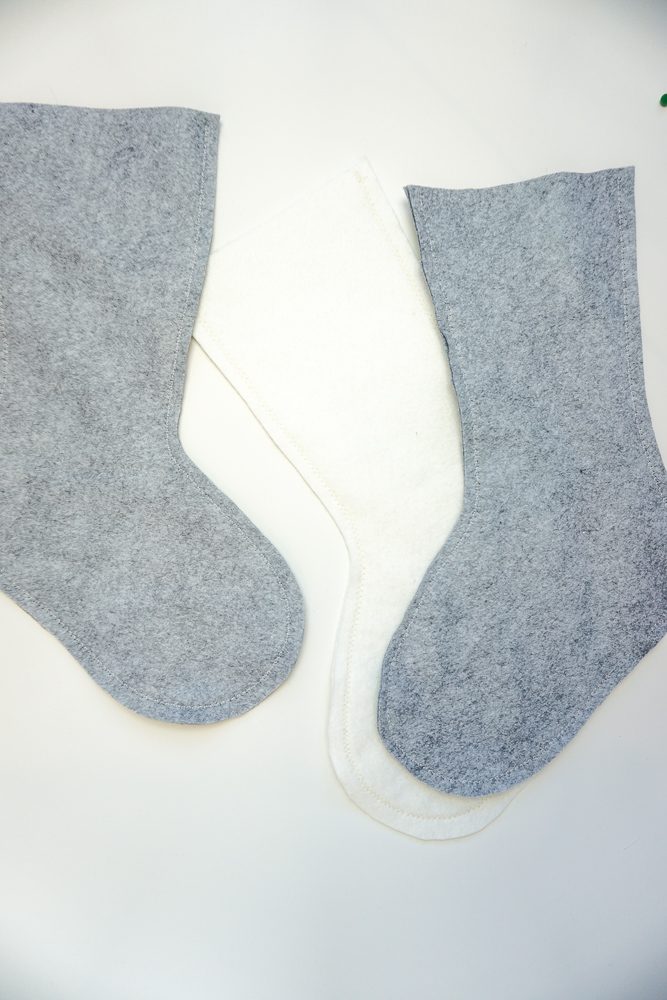 After I had my stockings sewn, it was time to decorate! The best part about this project is that there aren't any rules…just embellish them however you like! I love various colors and textures so I chose a variety of pom pom trims and different yarns. I started off by tying small tufts of yarn and gluing them onto the fabric, then in a contrasting color, I repeated the same technique but attached them in the opposite direction of the first ones to create this flat pom look.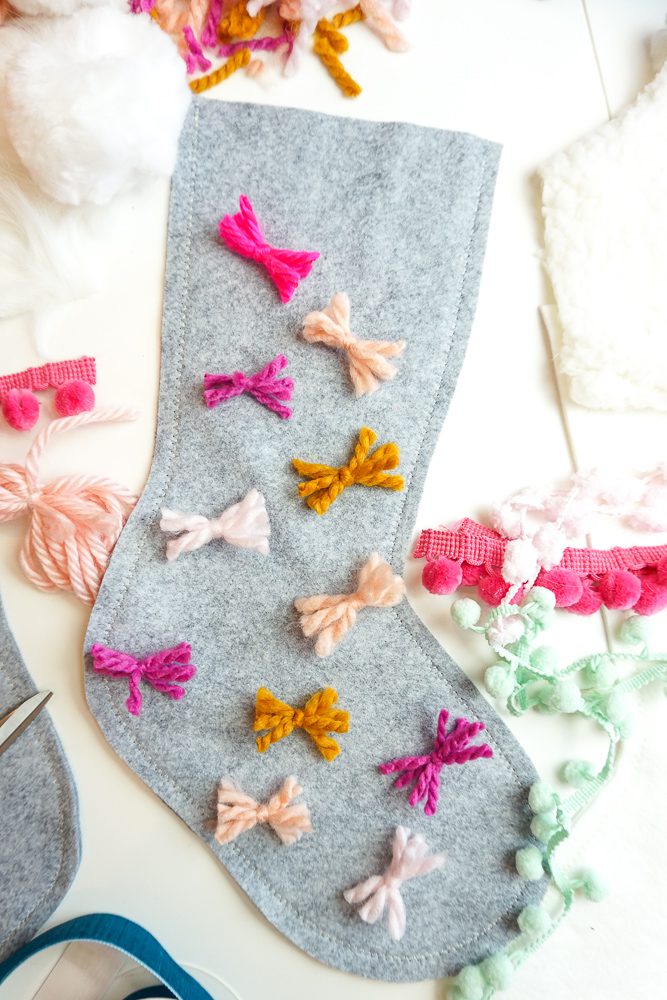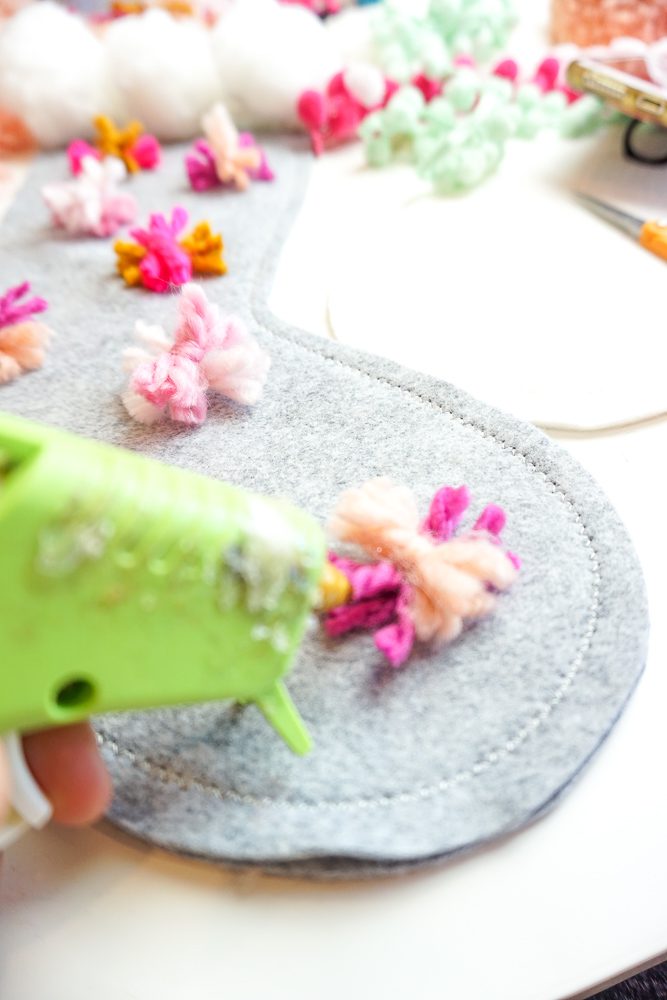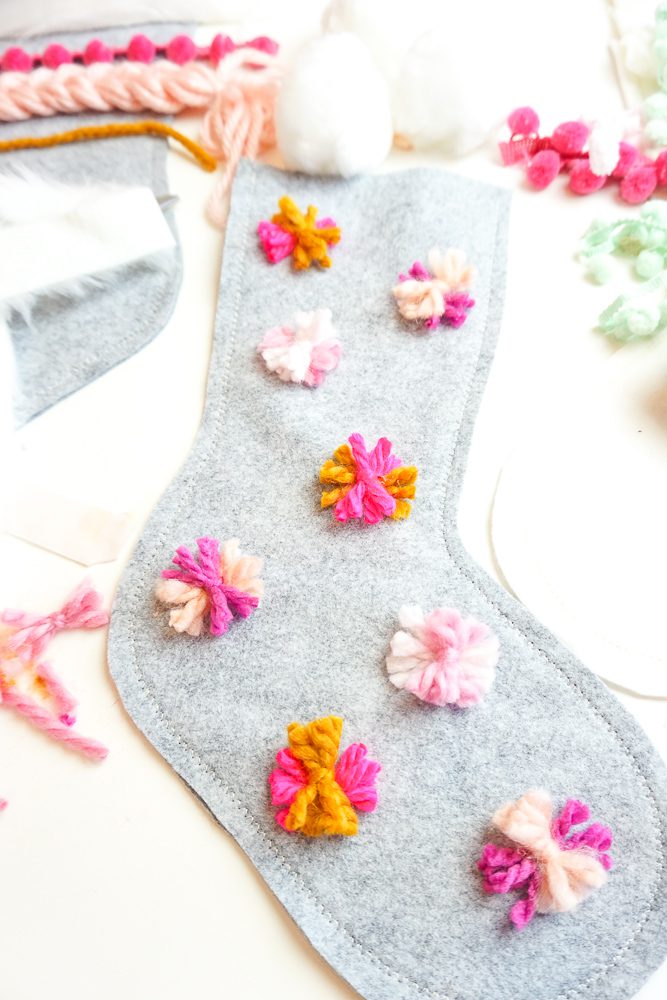 To finish the top, I used these Premade Poms and hot glued them across.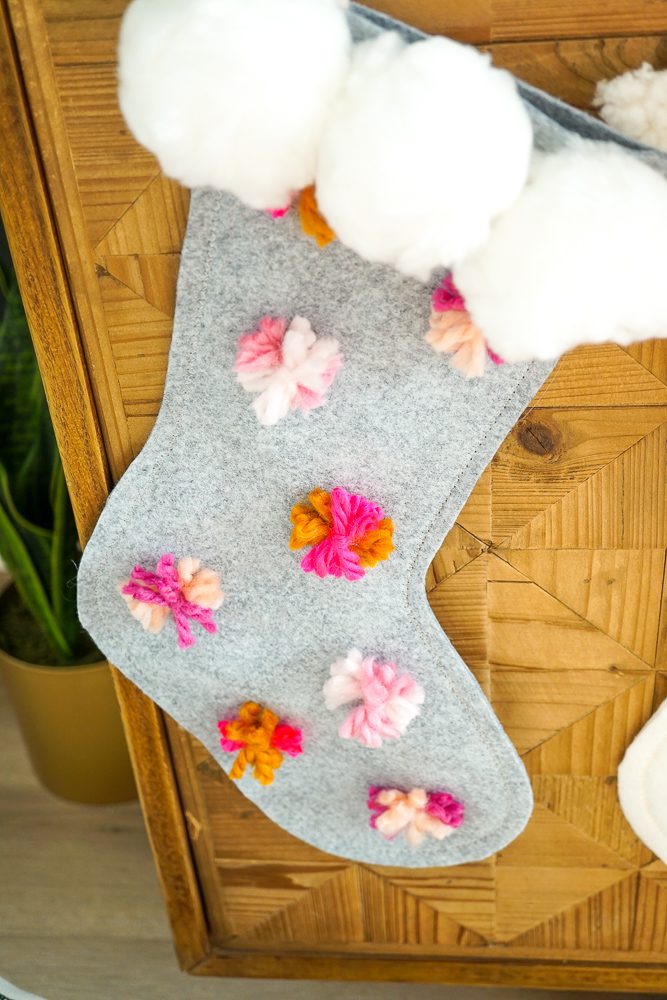 The other two stockings were topped with faux fur and faux sherpa materials. These stocking were decorated with various pom pom trim and yarn tassels…I even braided some yarn to create this fun texture.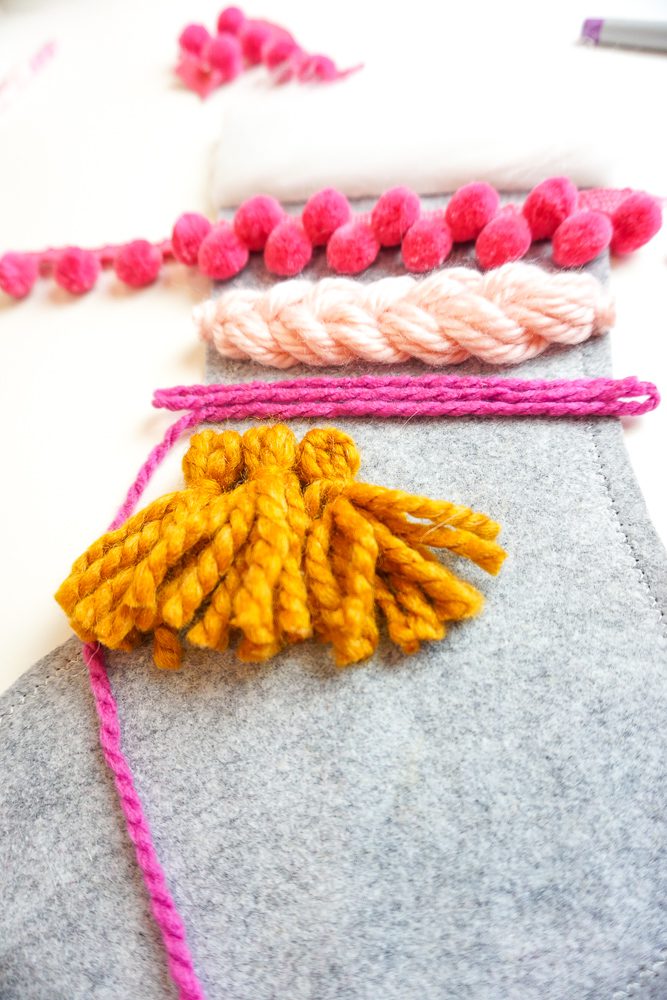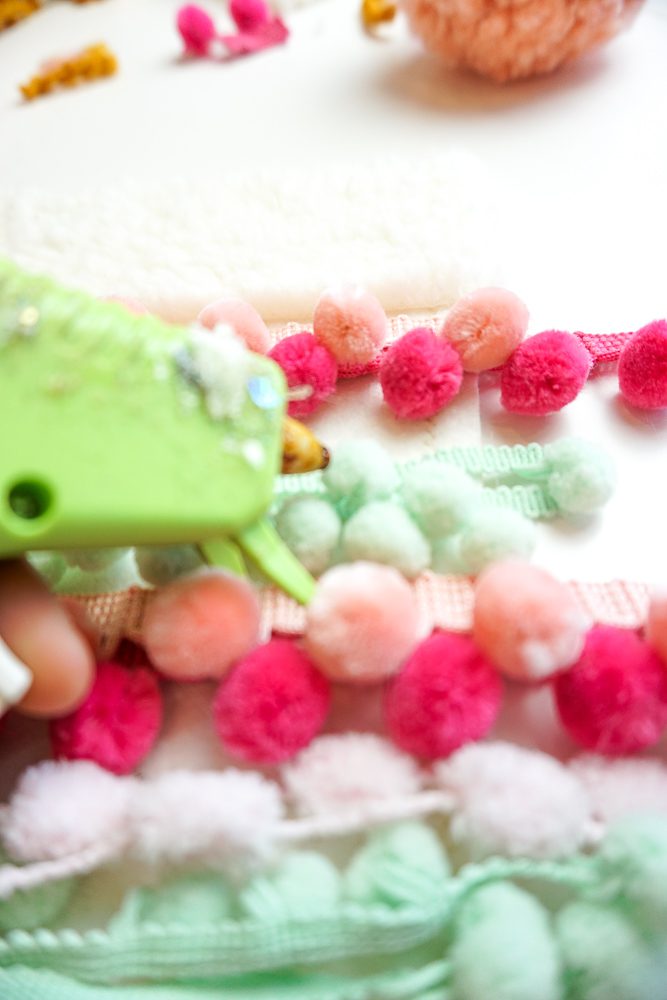 To hang the stockings…I found a blush pink velvet ribbon, created a loop and hot glued it to the inside. To accessorize the stockings, I added in some big fluffy poms that I made to finish them off…that was it! These are so quick and easy to make and such a fun, playful and colorful addition to any holiday decor! Happy making!