This project was made in partnership with JOANN…all thoughts and opinions are my own.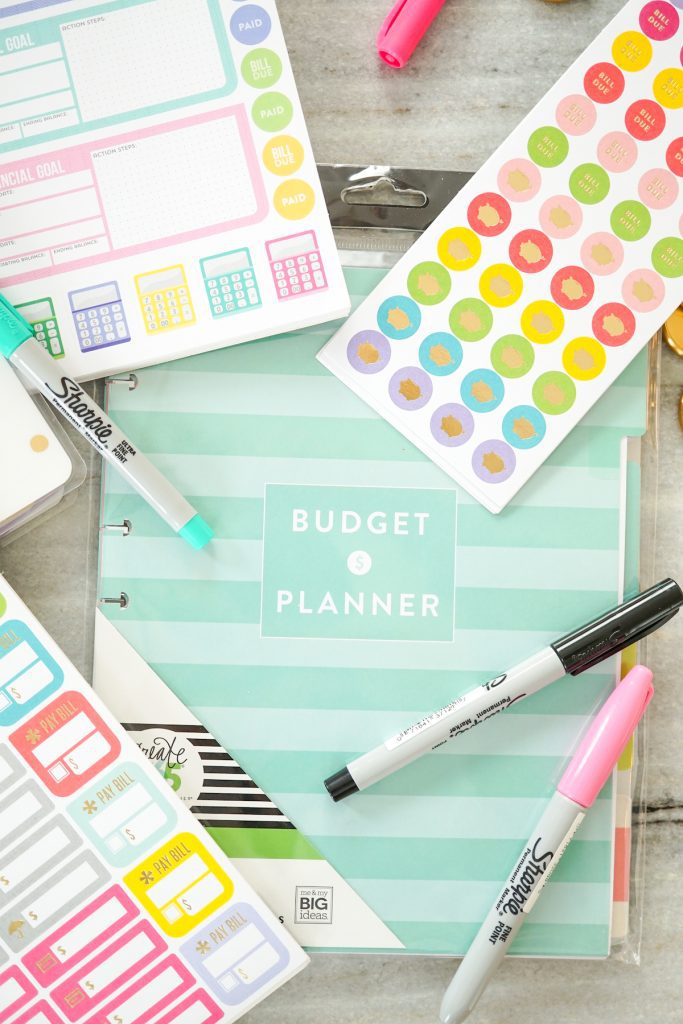 Can you believe that 2020 is underway??!!! Yeah, me neither! One of my favorite things to do to start off any new year is to get myself organized. The week before the new year I take a trip to the store and grab any planner I can find but this year was different. I have so many friends that RAVE about their Happy Planner and I knew that it was time to give it a try.
But this year, I headed to my local JOANN store because I know they carry a huge variety of Happy Planner products. You guys…The Happy Planner is a customizable planner systems that is easily interchangeable and has all sorts of sticker & accessories to keep you organized. For 2020 I really want to focus on budget and when I was at JOANN shopping, I noticed the Happy Planner has a whole line focused on budgets! SIGN.ME.UP!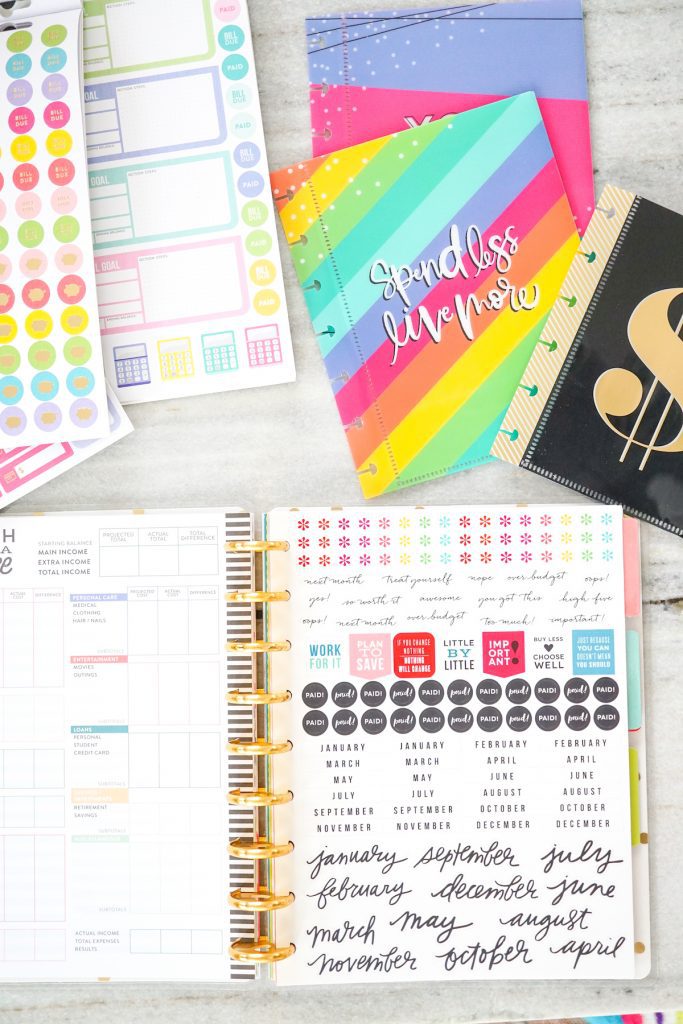 So, I grabbed a 2020 planner , a bunch of the The Happy Planner Budget components and my favorites pens to get my planner customized.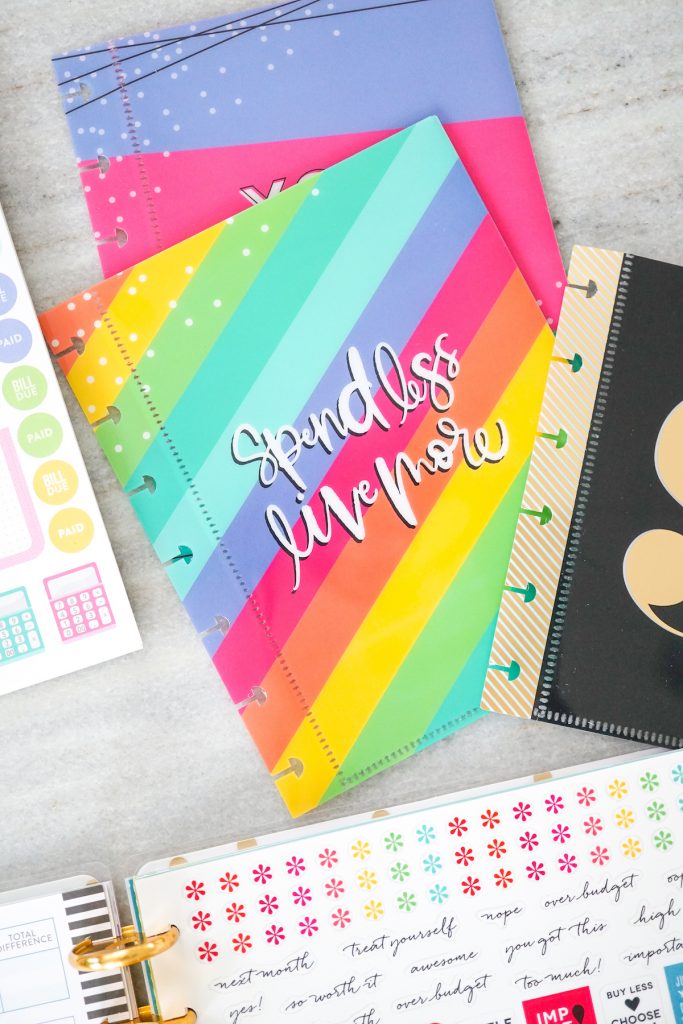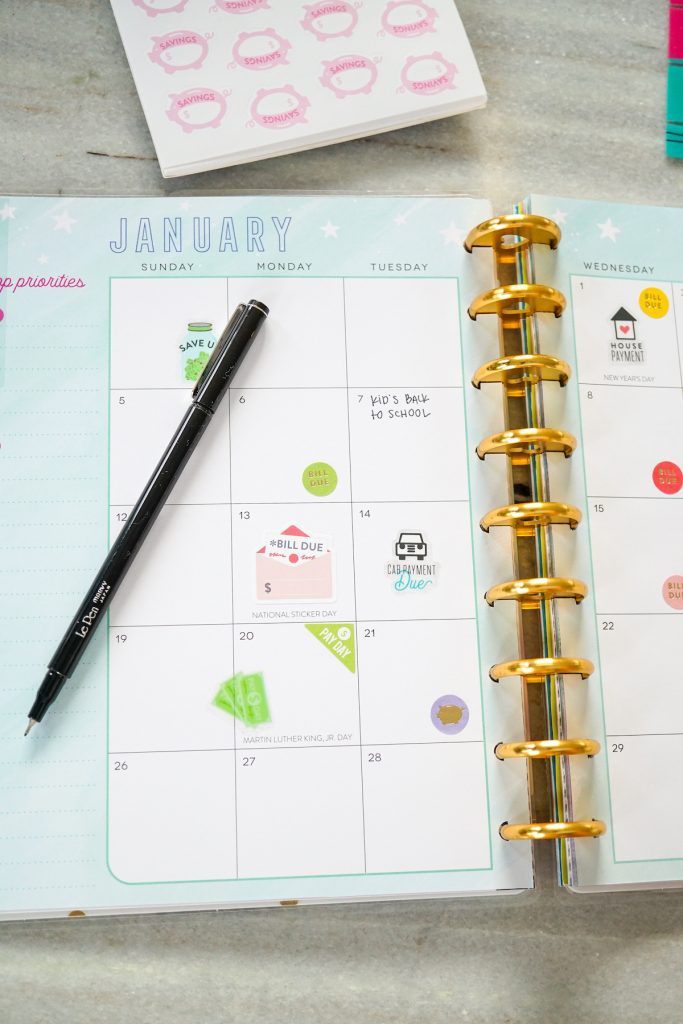 With any goal, I feel the way to approach it is to start small…if I looked at the entire year in full to manage my budget it would be pretty overwhelming. So, in order to set our family budget up for success, I decided to start with something that would not only keep us organized but also help the budget out. A part of the budget that we encounter everyday is food and grocery shopping. My boys are old enough now that they are pretty self sufficient and inventorying the groceries has become harder. Since I am not always fixing their snacks and meals…I find myself over buying. In order to avoid over buying and keeping to a grocery budget, I found that having a system in place and staying organized has really helped and a very realistic goal to tackle for 2020. Here is what I am doing…
I found this cart at JOANN and I thought I could set it up for my boys with the food items they grab for the most. Utilizing a system like this keeps these items contained & organized, and in a glance, its easy to see what we are running low on…I can make some notes in my Happy Planner and avoid over buying which in turn keeps my budget on track!
So for a quick DIY…you can turn a cart like this into THIS in a few easy steps.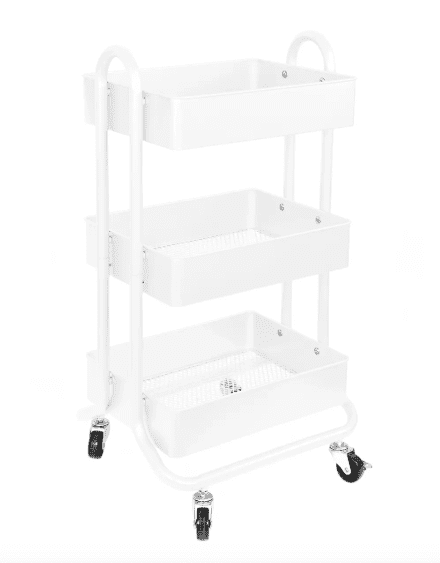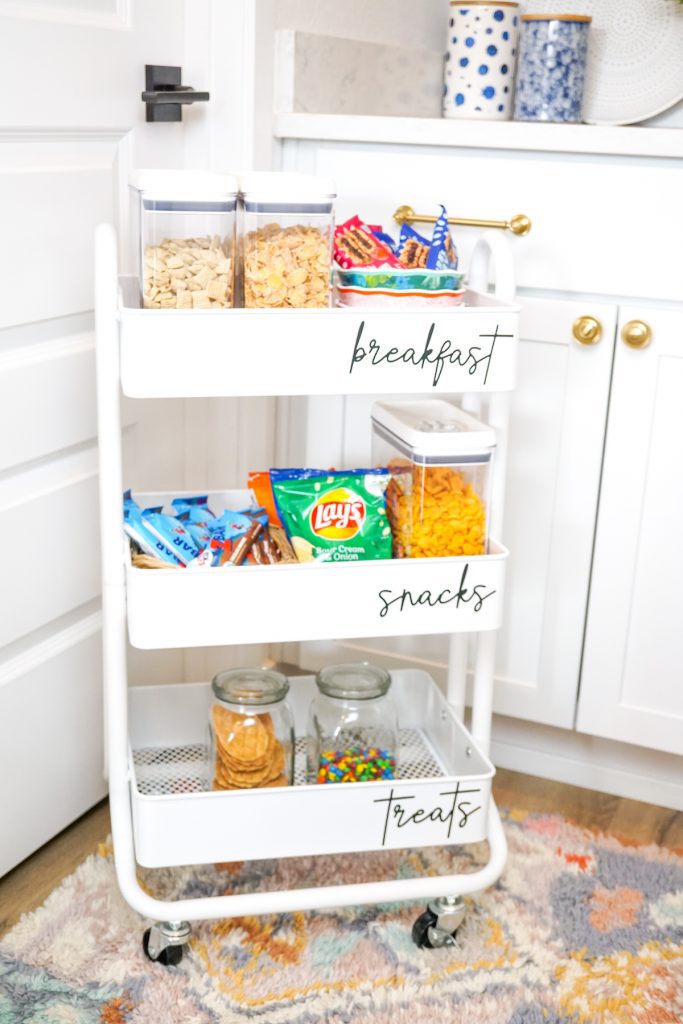 I cut out the words – breakfast, snacks and treat from vinyl using my Cricut. Notice my typo? No worries…I fixed it! In a few easy steps I turned this cart into a self service cart to keep me organized and on track with my grocery budget!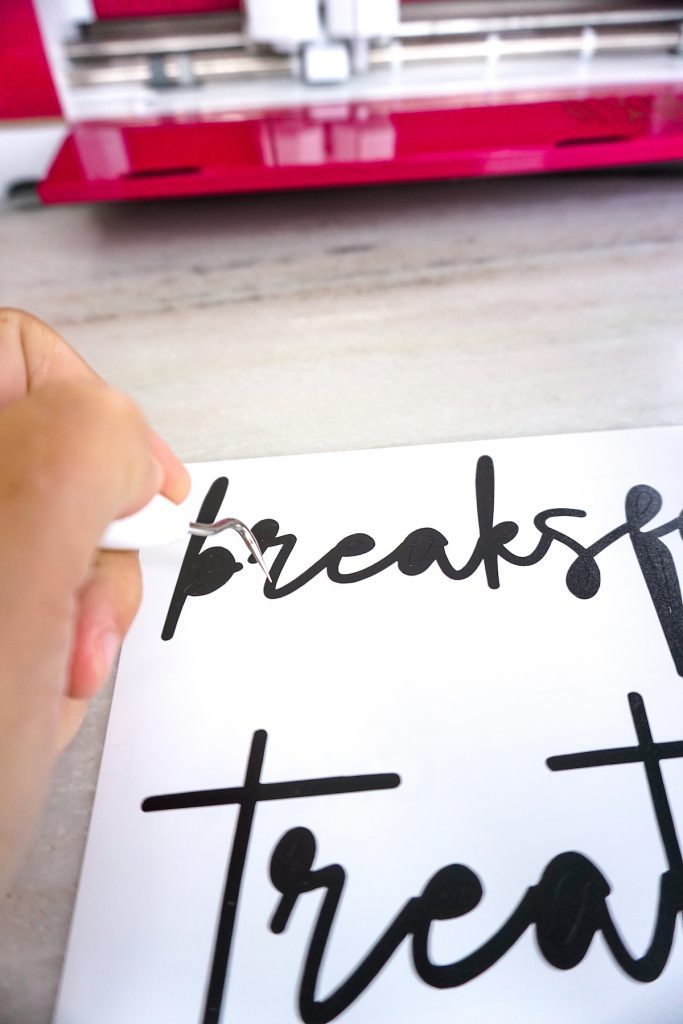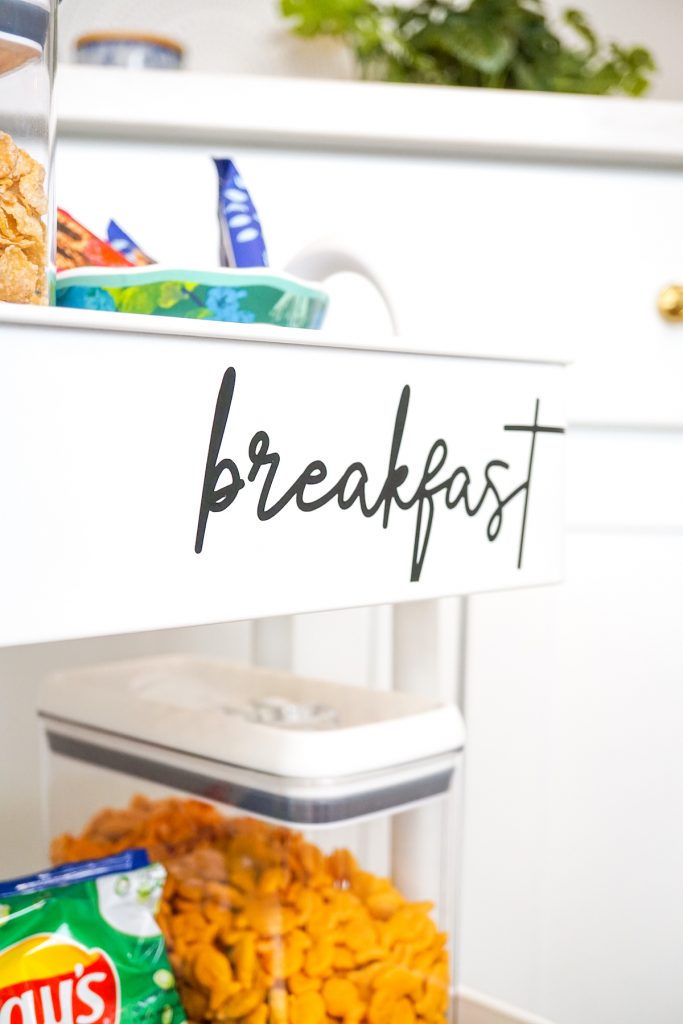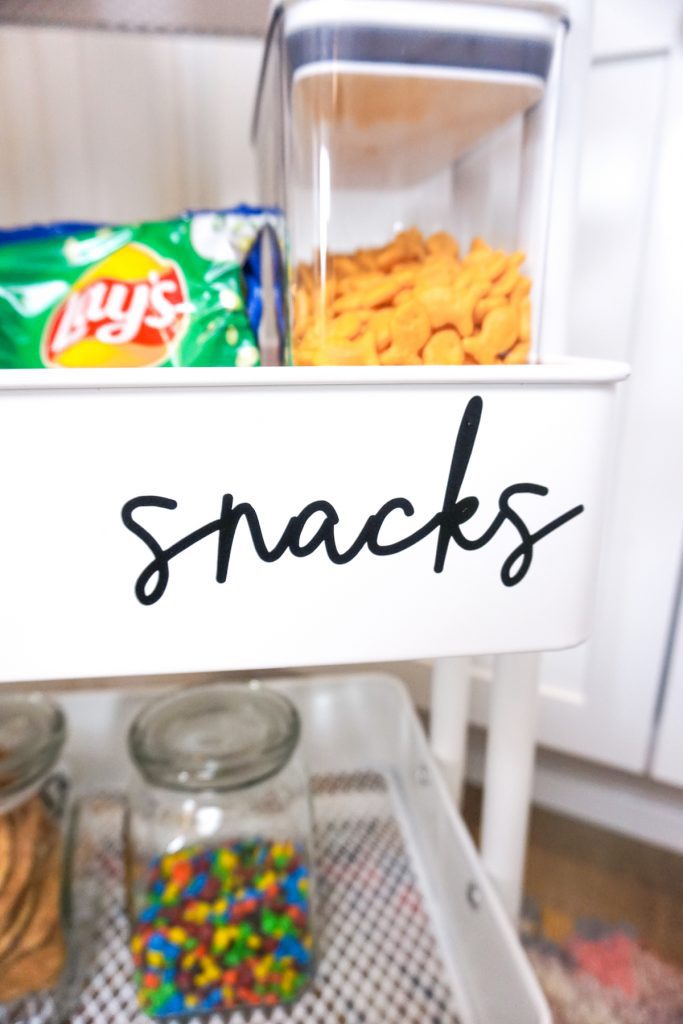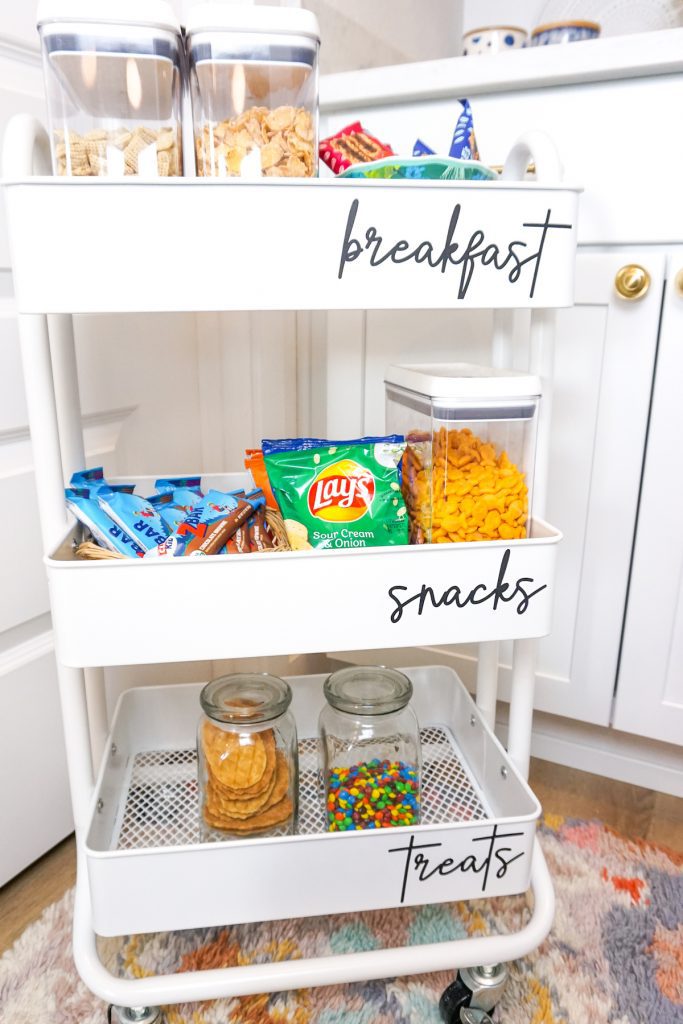 Do you have a system that keeps you on budget? Leave a comment and tell me all about it! Happy Planning!