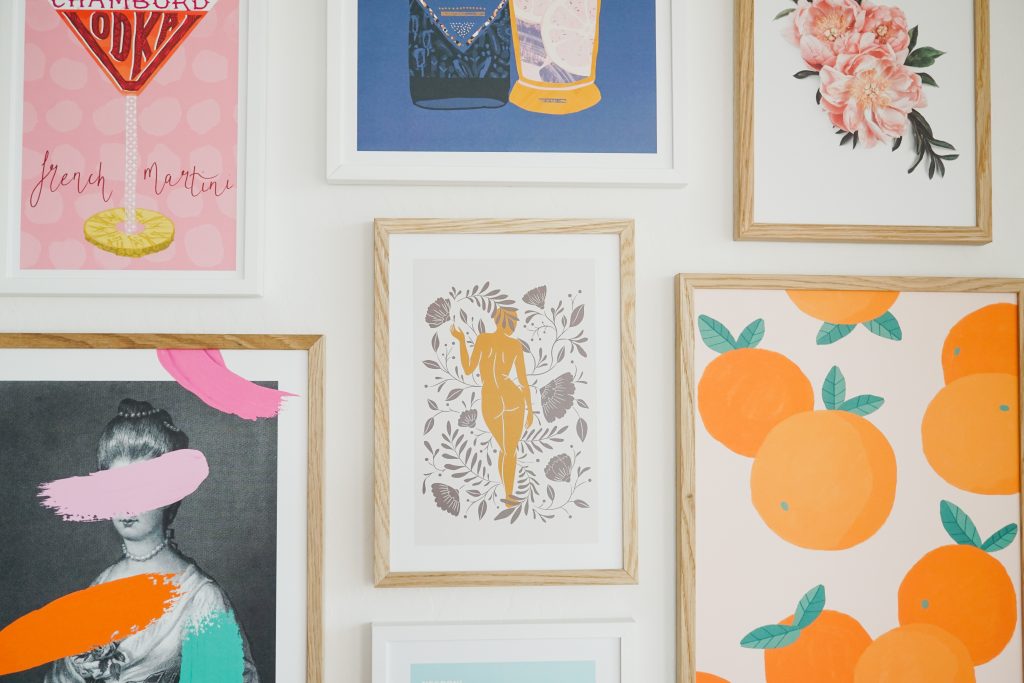 This post was sponsored by Desenio...all opinions are my own.
Hello there!!! I am so excited to be partnering up with my friends over at Desenio to design this DARLING gallery wall! We moved into our home 2 years ago and the one room that is now complete is our dining room. The last item on the list was to add some color to this blank, white wall.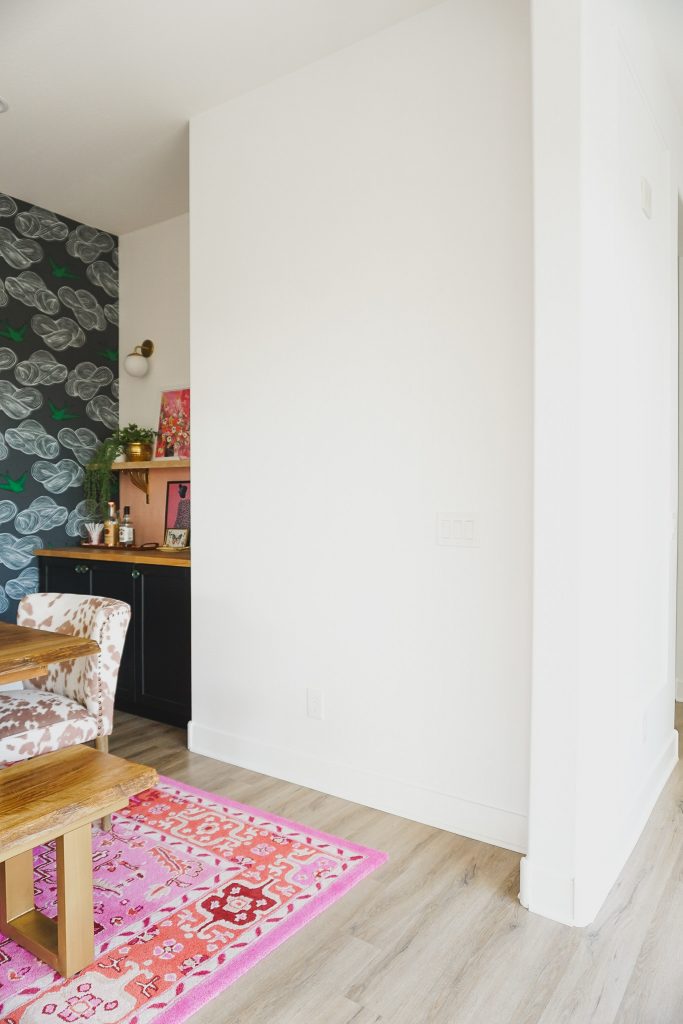 Since this wall sits right next to our bar area I wanted it to have a fun, entertaining feel to it so I picked a mix of colorful, prints to create a gallery wall. Gallery walls are such a great way to add mix of art prints into any space. I made sure to pick a variety of sizes and stuck to two different frame finishes…white and natural oak. When shopping on Desenio's website…the process was seamless. As I picked out each print, an option would pop up to choose a frame that fits that specific print size in various finishes. My order arrived very quickly, and very professionally wrapped. The prints were beautiful and the frames were just as beautiful and extremely lightweight plus…assembly was so simple, check this out!
Flip the frame over and swing the latches out from under the edge of the frame to remove the back.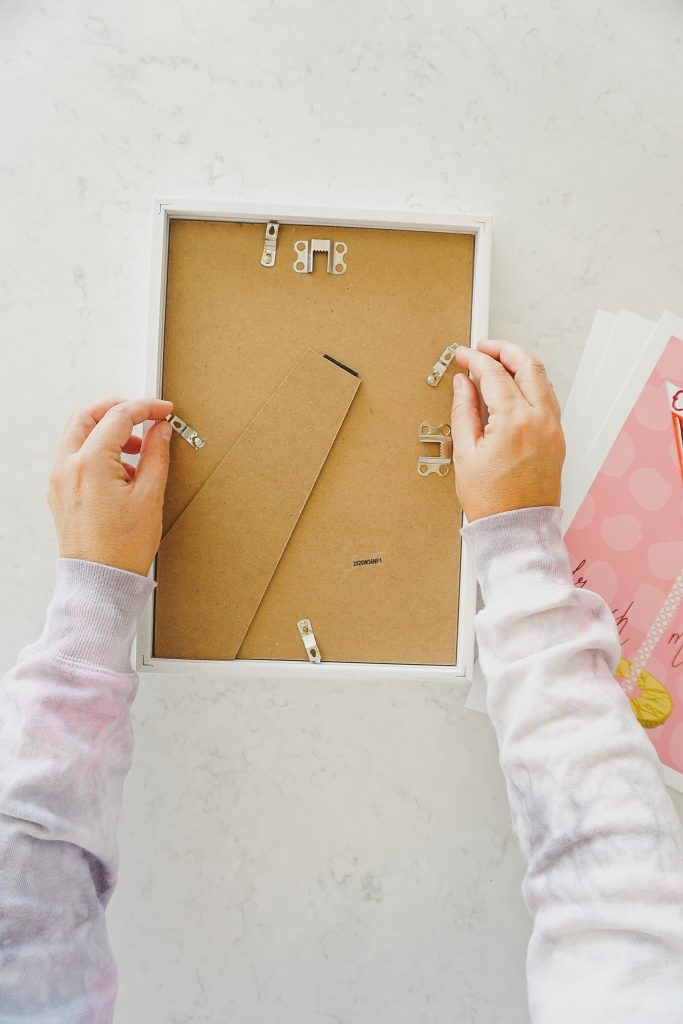 Remove the acrylic glass so that you can remove the protective film from both sides and place back into the frame.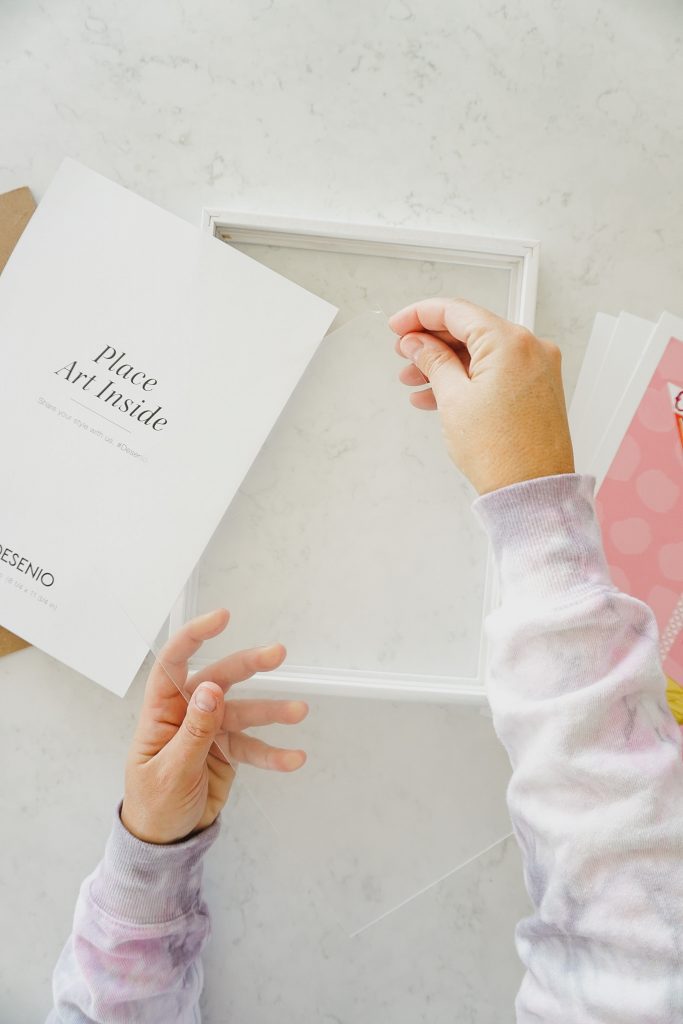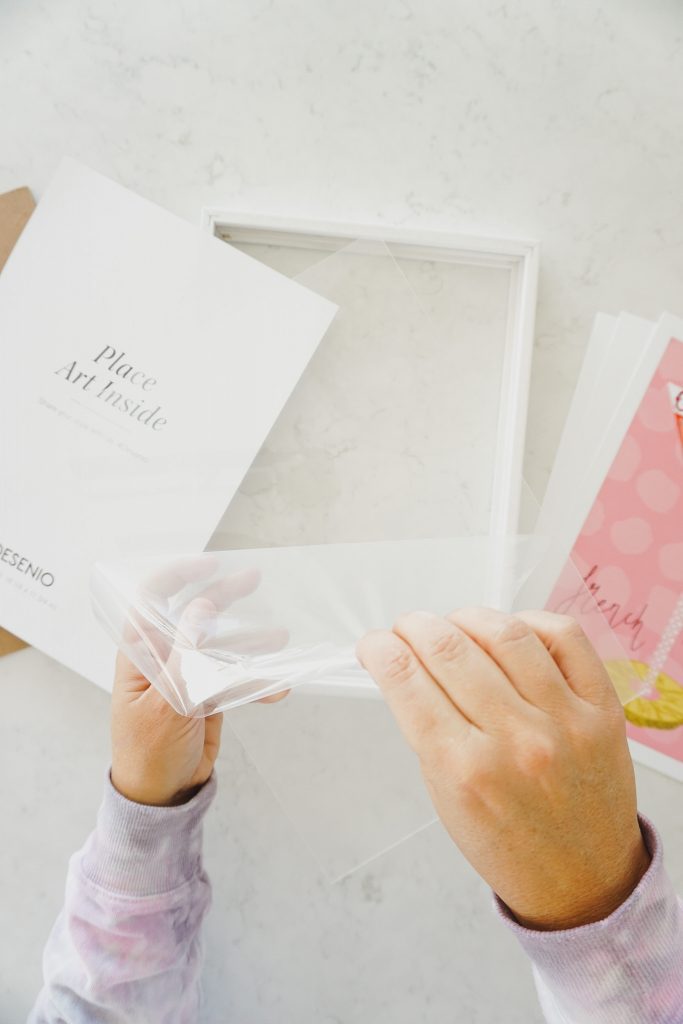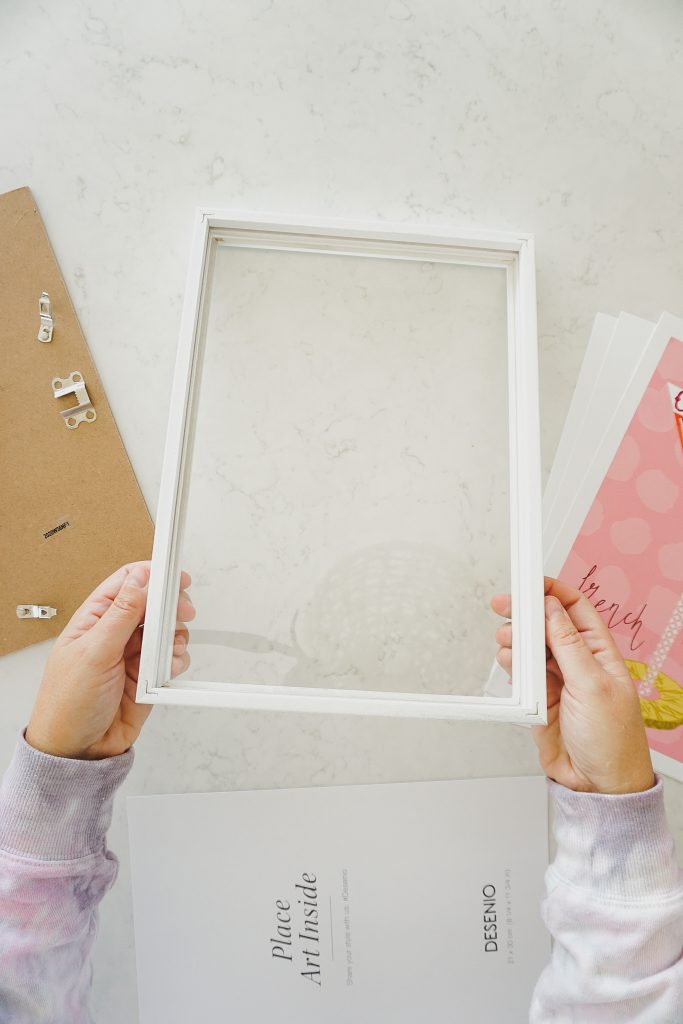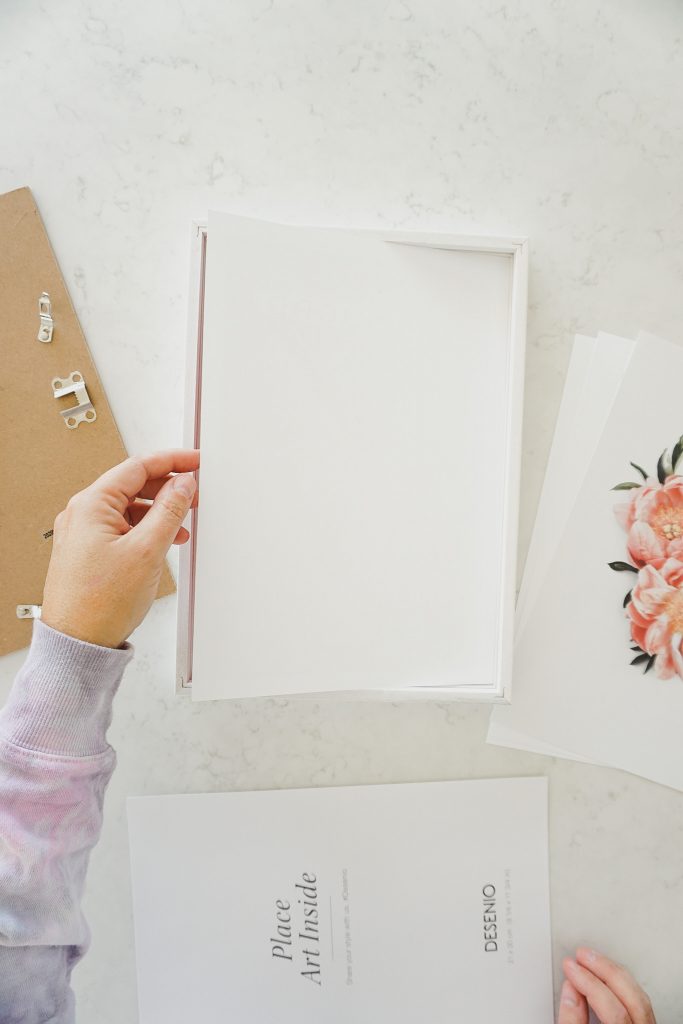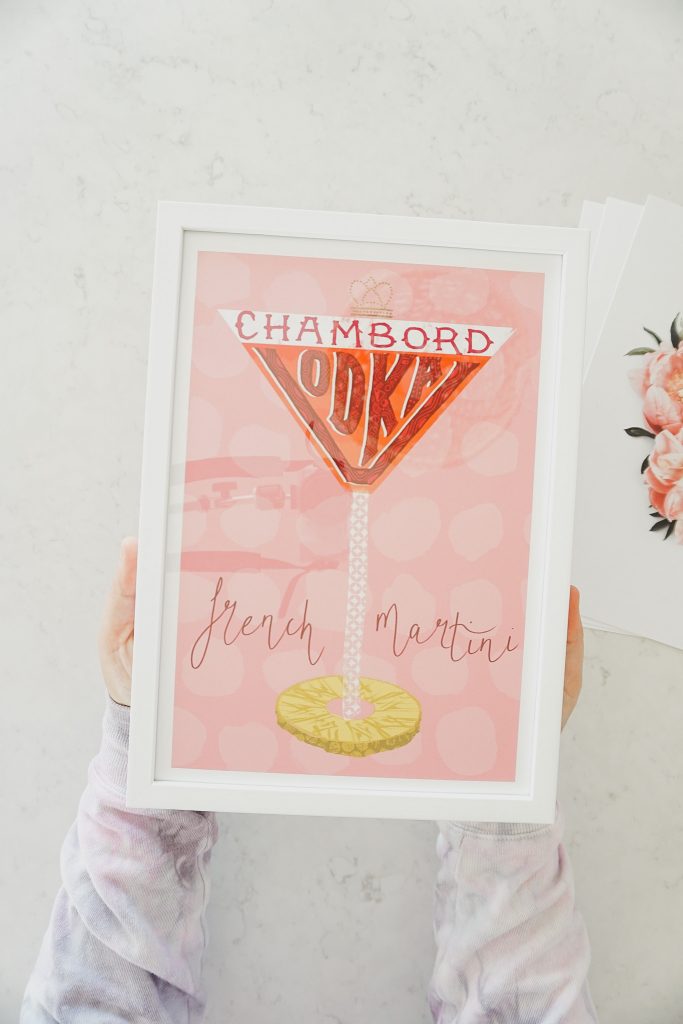 Here are the supplies you are going to need to hang a gallery wall.
Hammer
Level
Tape Measure
Nails
Putty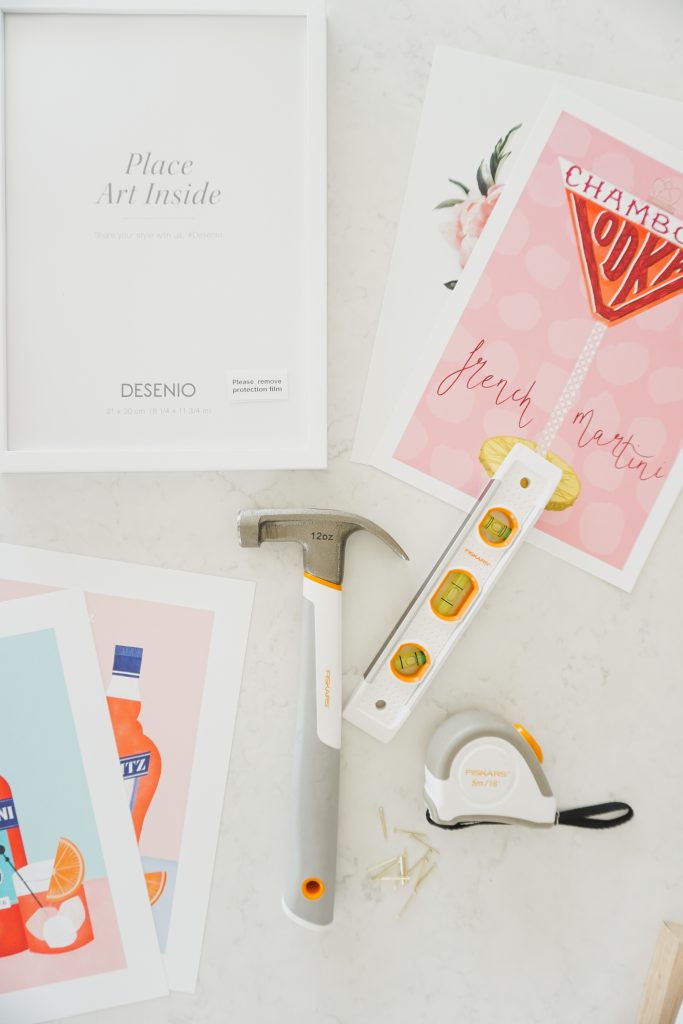 I like to lay my design out on the floor first to make sure I like the proposed layout. Laying it out helps you to visualize what the overall design will look like and allows you to make decisions before committing. Once I decide on the layout, I measure the widest point horizontally and longest point vertically. Then, I transfer those measurements on to the wall.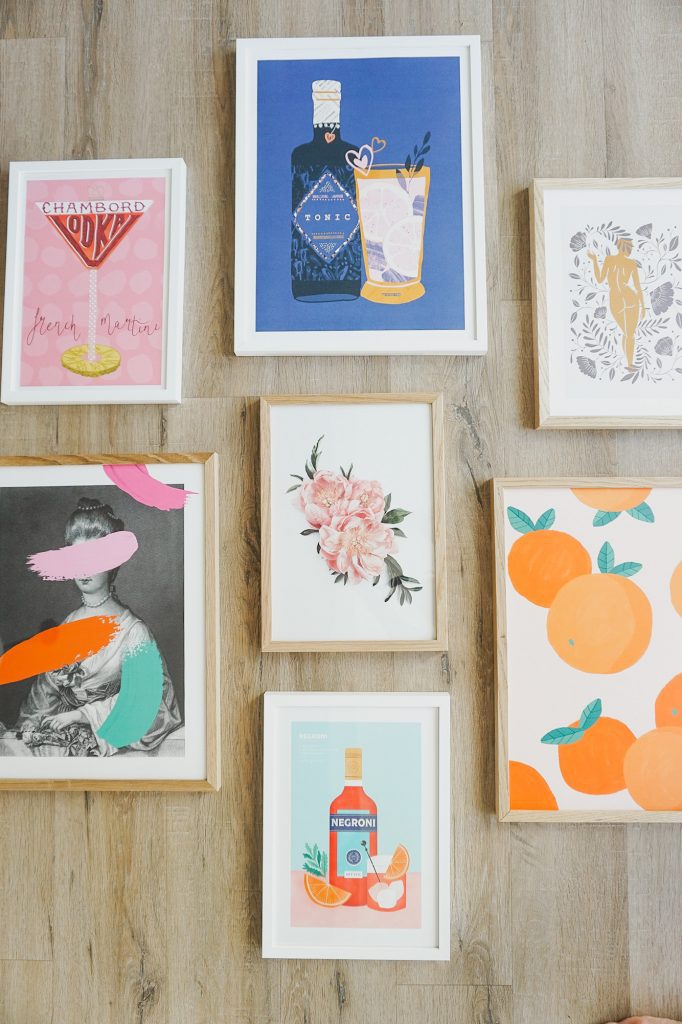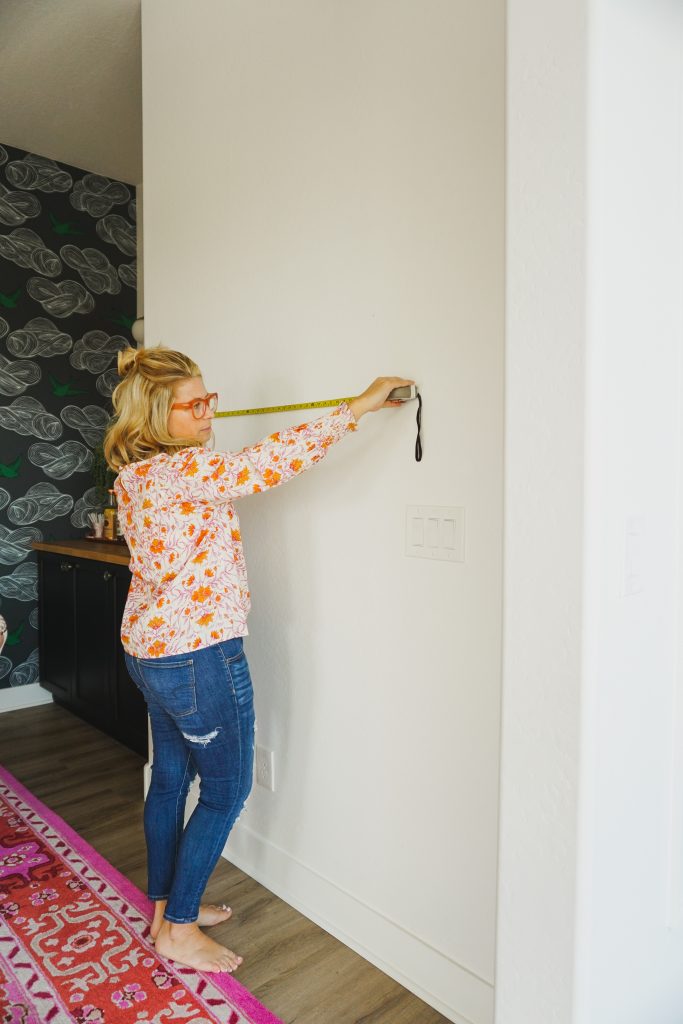 Once I have a starting point on the wall, I start with once piece and work my way across using my level as a spacer in-between each piece.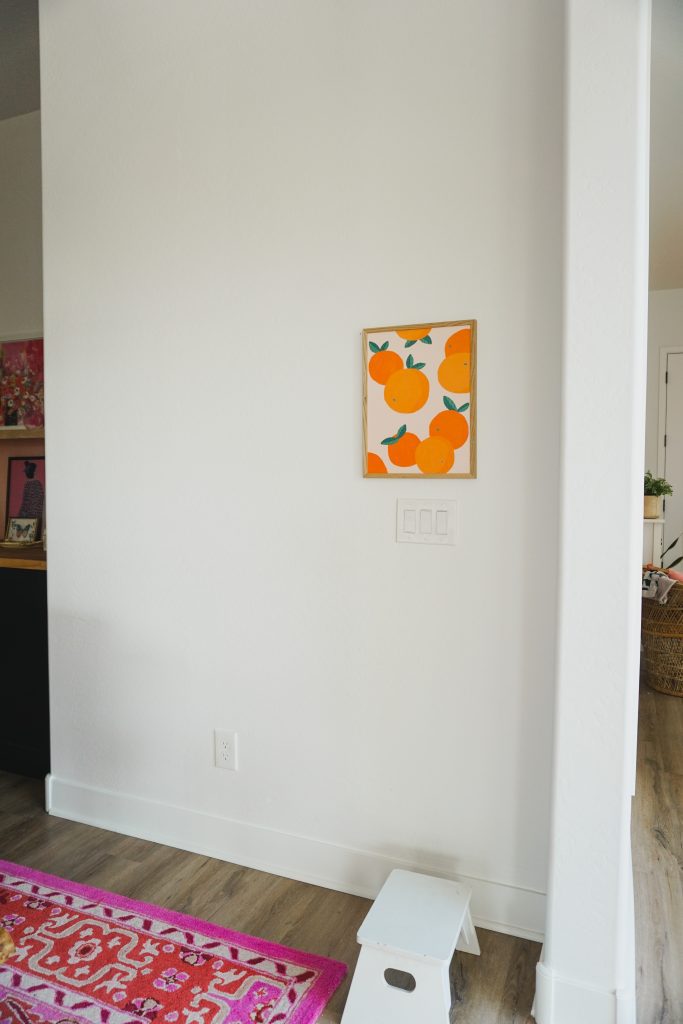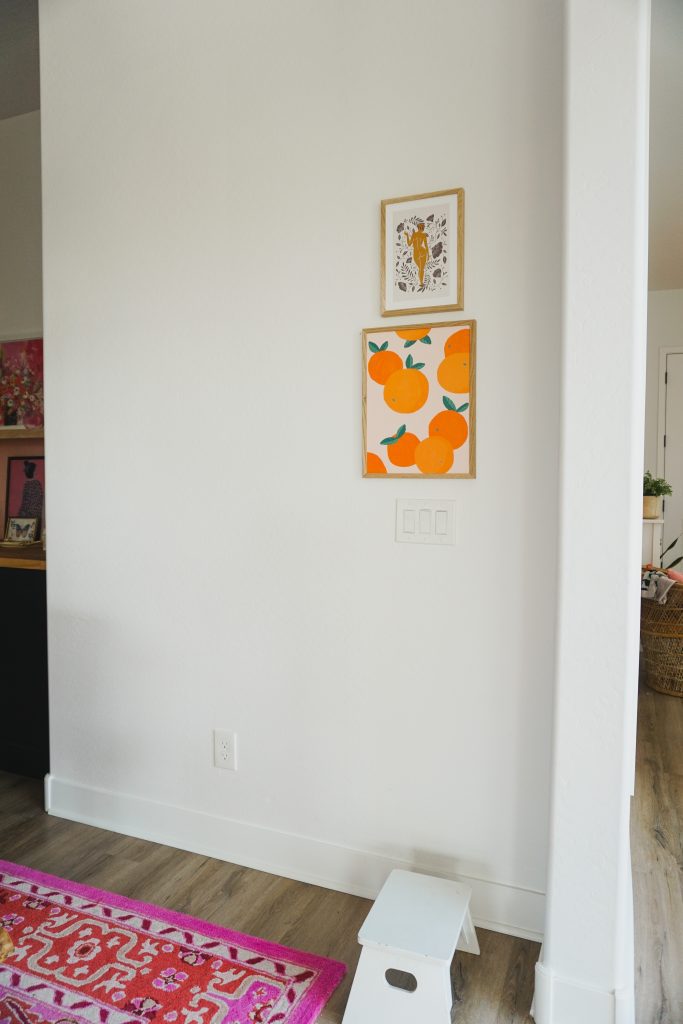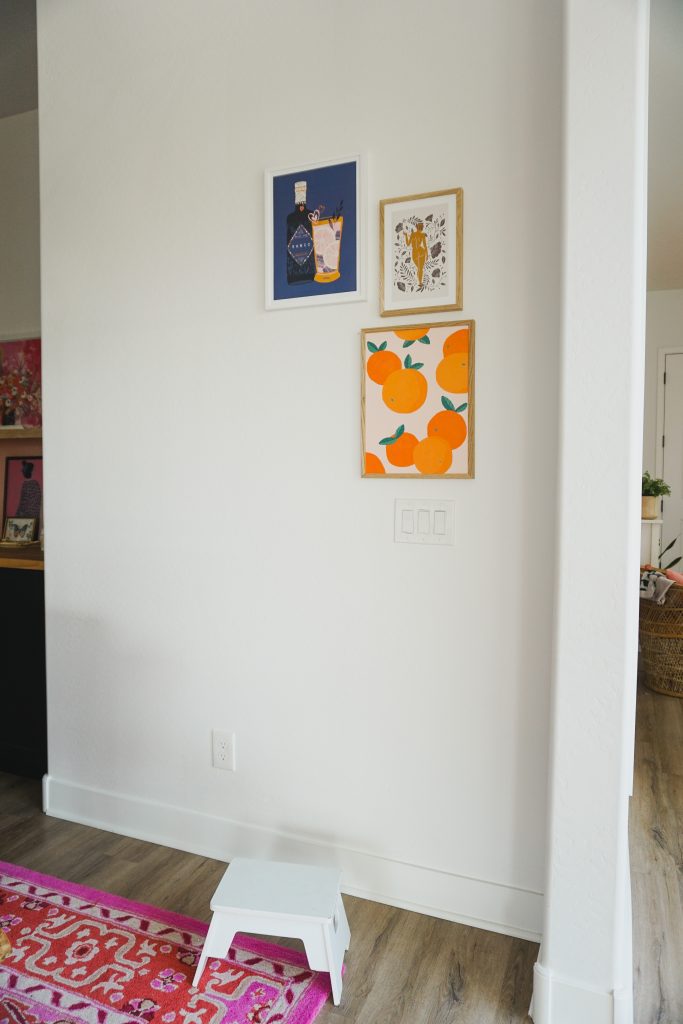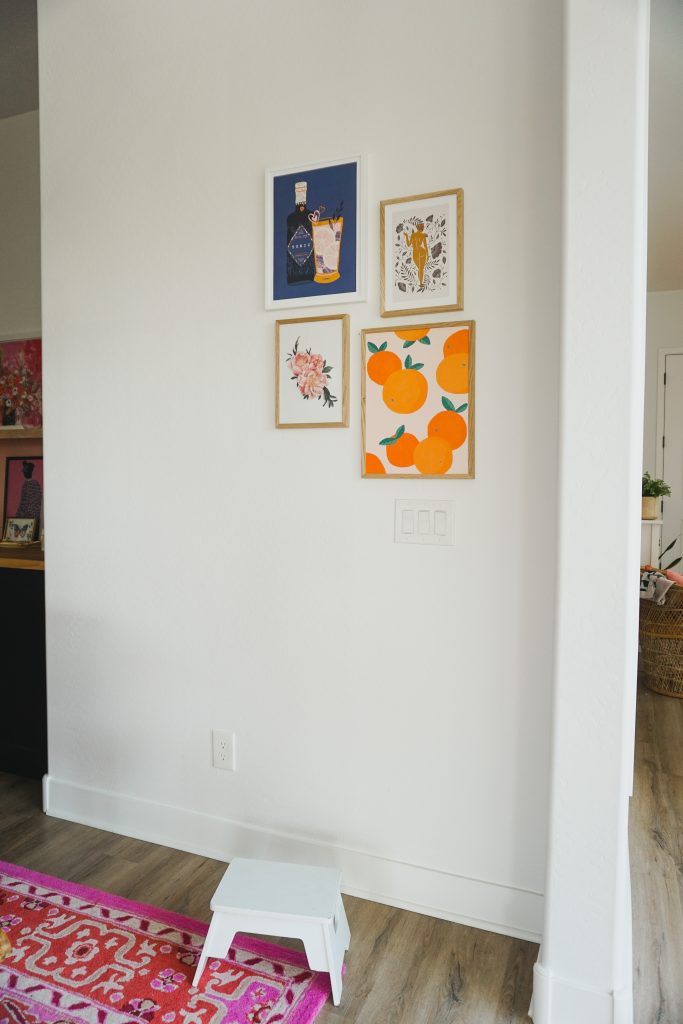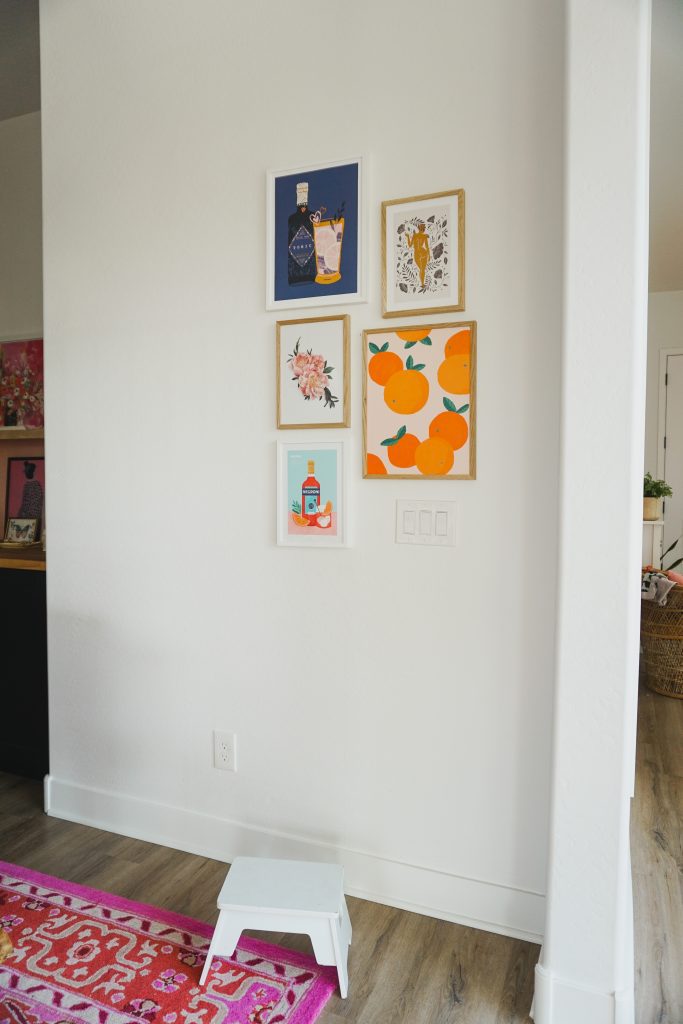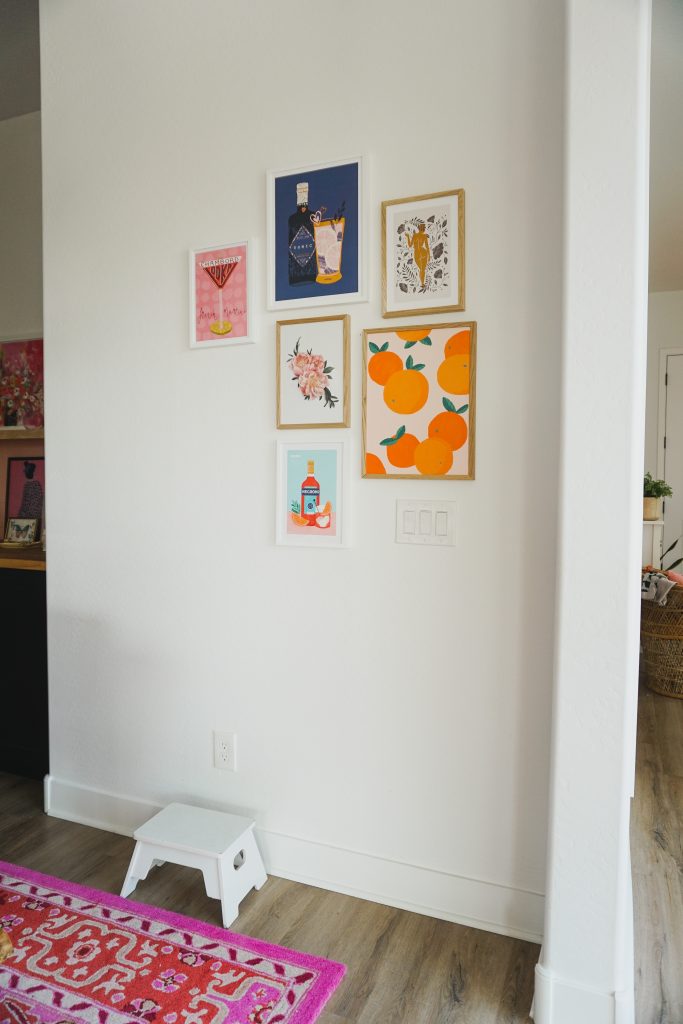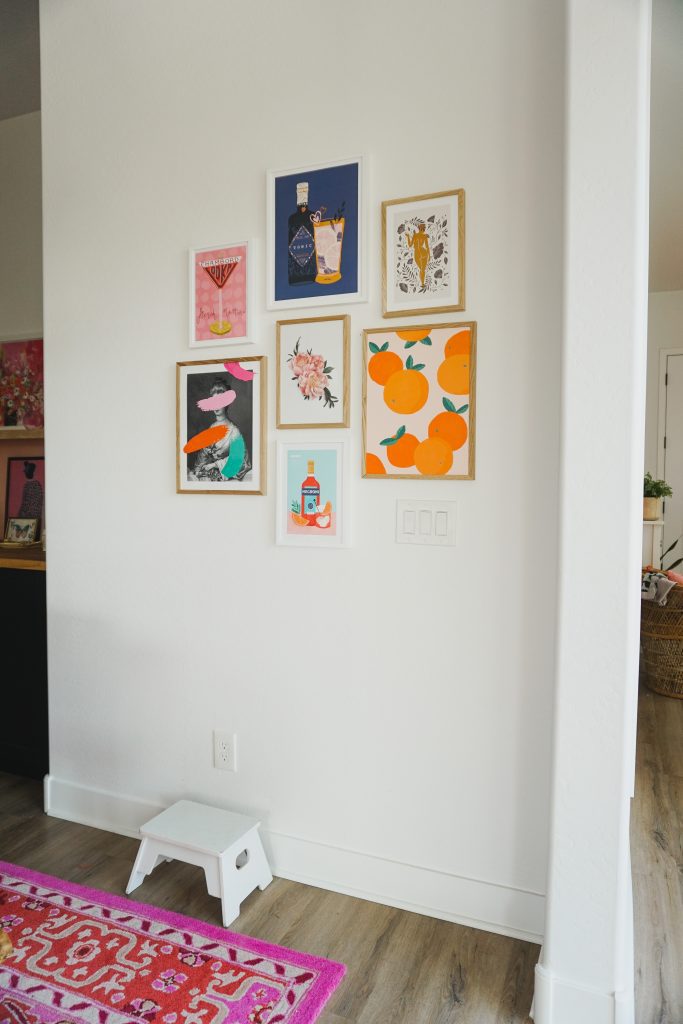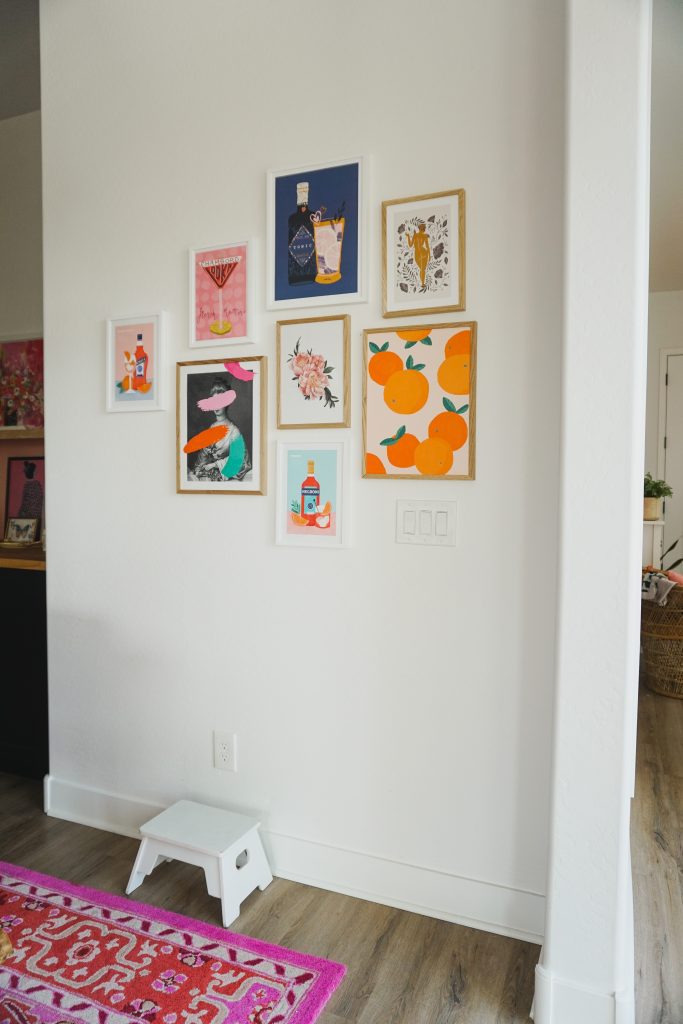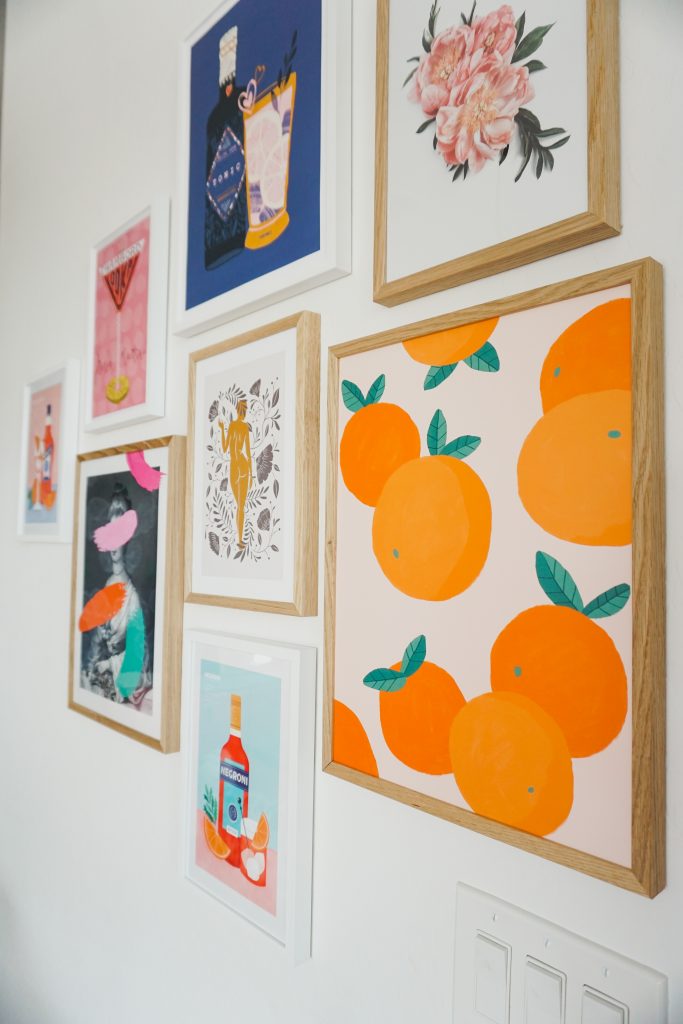 Once I have all of the pieces hung…I go through with my level and use some museum putty to secure the frames to the wall. Here is it! I went with an asymmetrical layout that is still balance and a great compliment to this open space.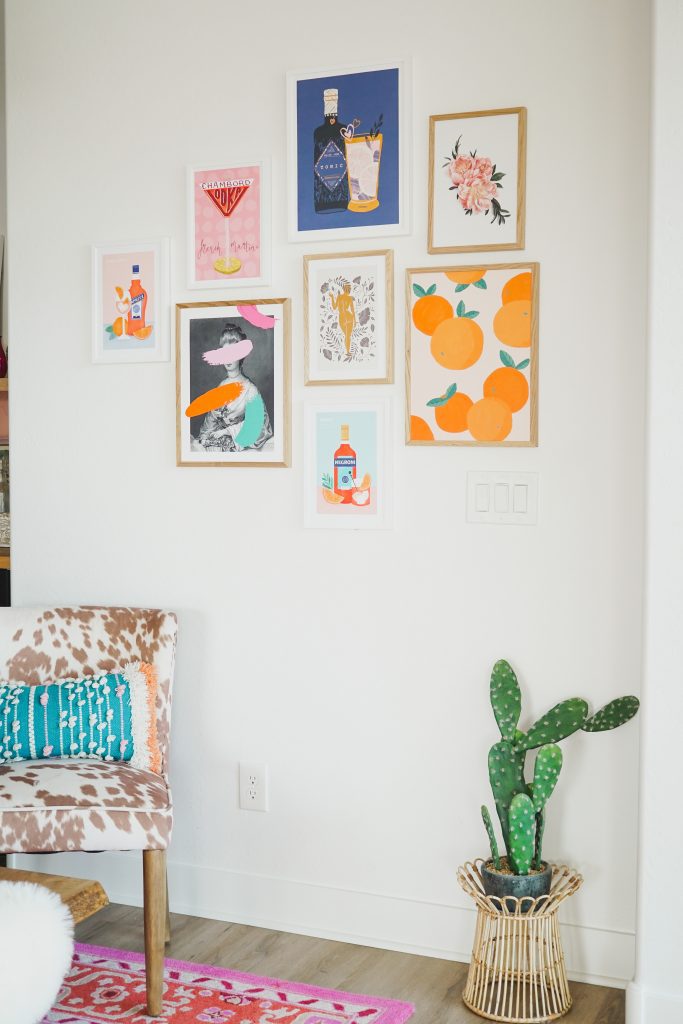 The prints I ordered from LEFT to RIGHT
Aperol Spritz / French Martini / Lady Never Tells / Time for Gin / Flower Woman / Negroni / Pink Peonies / Oranges Illustration
Wanna grab your own prints to make a gallery wall?
Desenio is offering YOU *30% OFF* using CODE: REBECCAPROPES at checkout from 1/19 until 1/21
(*offer excludes frames and handpicked/personalized prints*)