This post was sponsored by the Home Depot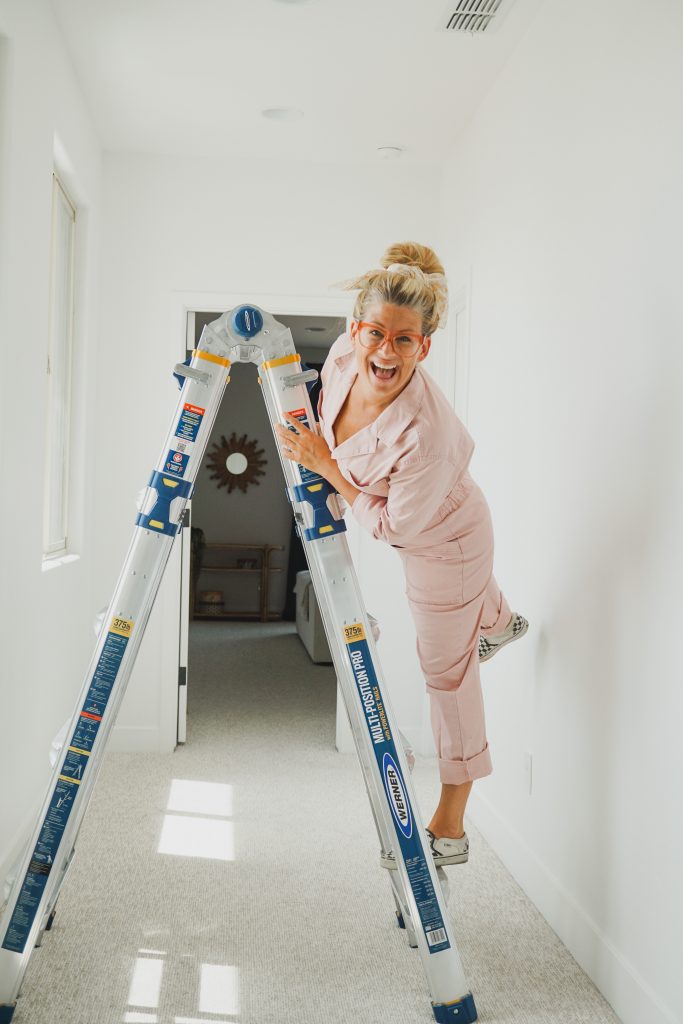 Starting a project can be intimidating… But finishing a project can be extremely empowering. One thing that gives me more confidence when tackling a project is making sure that I am prepared and have all the supplies I need. A quick trip to the Home Depot is my favorite way to start. Every project starts off with a list, a sketch and my idea. One project that has been on my to do list for sometime was trimming out my windows. I am slowly working my way through my home and giving my windows some much-needed detail to add architectural interest. There are just a few tools you need to frame out windows but the area I needed the most help with, is some added in height. I'm only 5'2″, so my reach is pretty limited but with the help of this new ladder from Werner available at the Home Depot, I am able to easily reach the places that a normal stepstool can't accomplish. I mean…my previous set up was lugging around a 6ft ladder and a step stool. This NEW ladder from Werner is a much safer option to get the job done!
Here are some features that make this Werner 22ft Reach Ladder from Home Depot an all-in-one option for your next project.
Lightweight 375 lb duty
5 ladders in 1 – extension ladder, double-sided twin step ladder, stairway ladder, 90 wall ladder and as 2 self supported scaffolding bases
durability with new shatterproof j-locks and oversized push knobs
Extra-wide flared bottom for firm support
Slip-resistant feet
Adjustable telescoping design
Designed for 1-person or 2-person jobs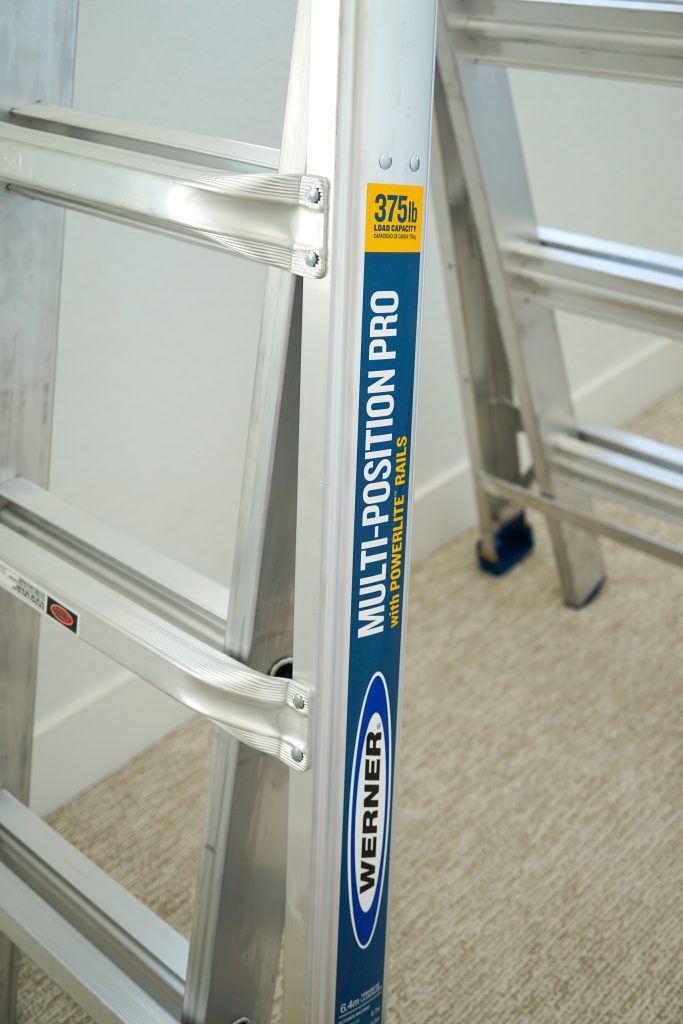 With this upgrade I am able to use just this ladder to complete any project! To be honest I've had the same six-foot ladder for the last 14 years and it was definitely time for an upgrade. This multi positional latter is the perfect addition to my lineup of tools to help me accomplish all of my projects big or small. Can you believe that this ladder can extend 21 feet?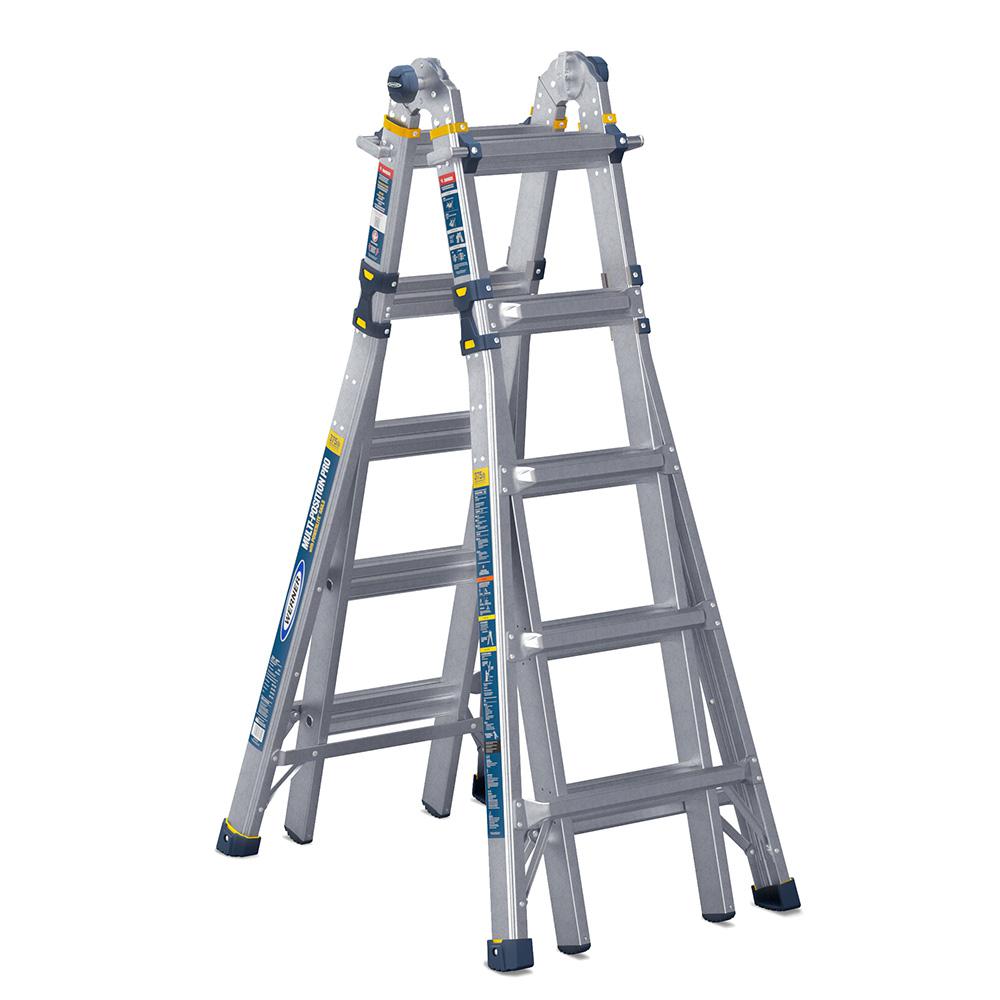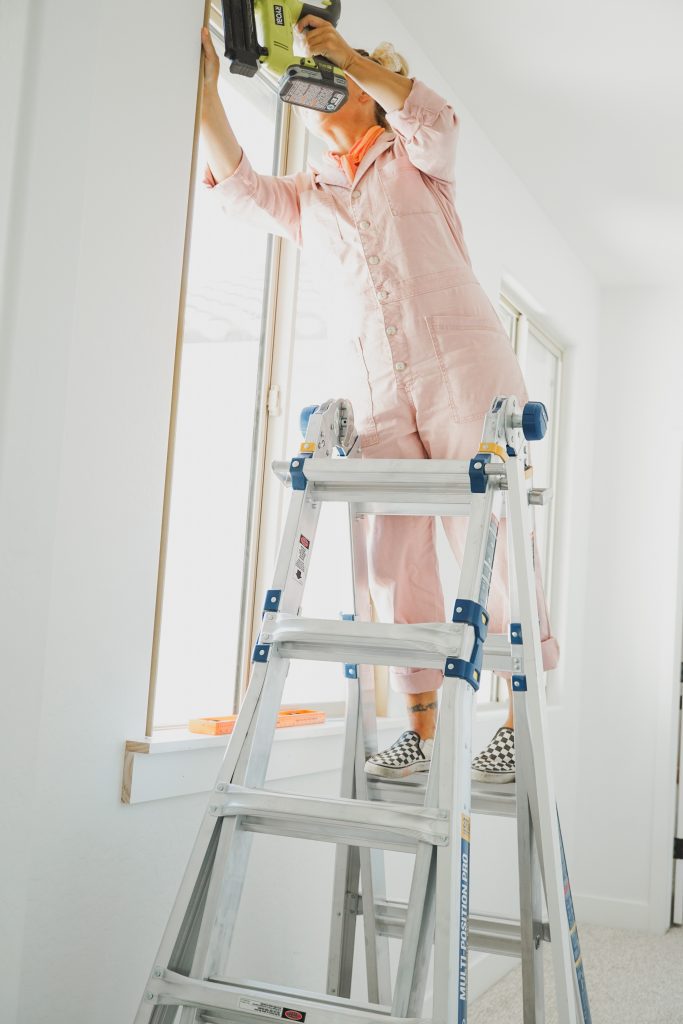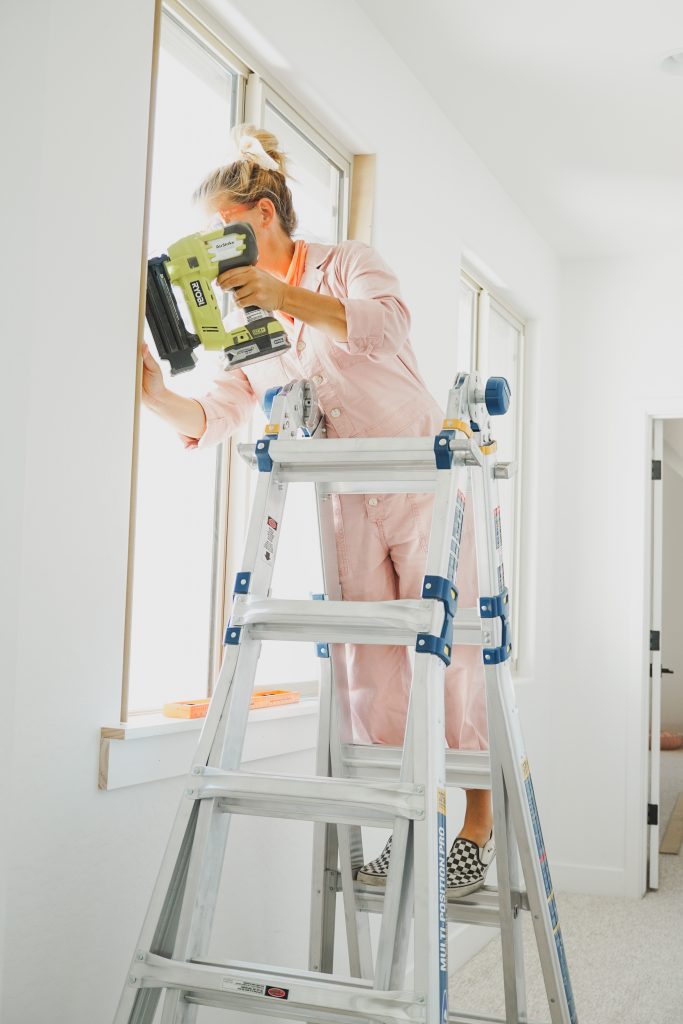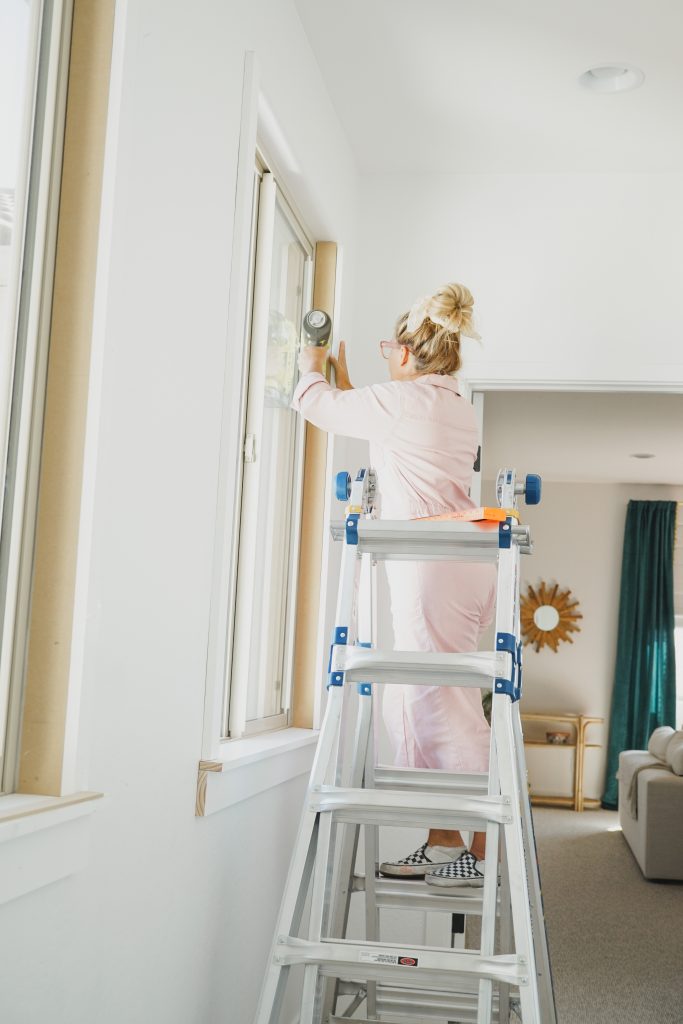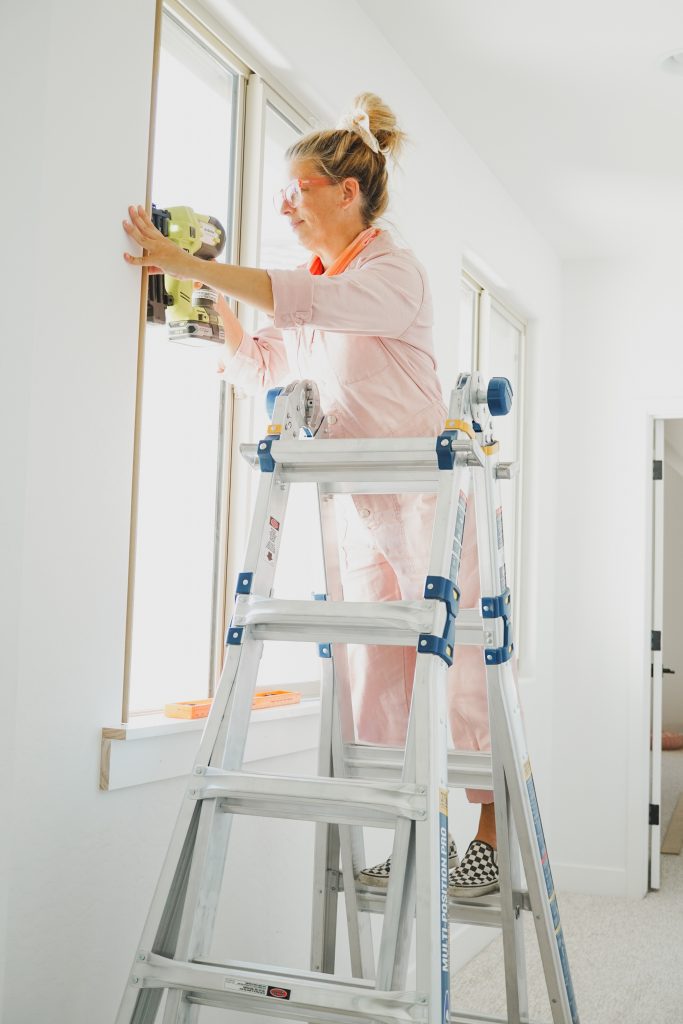 I opted to use this as the double-sided twin step ladder position…it made my up and down the ladder so much more stable and efficient.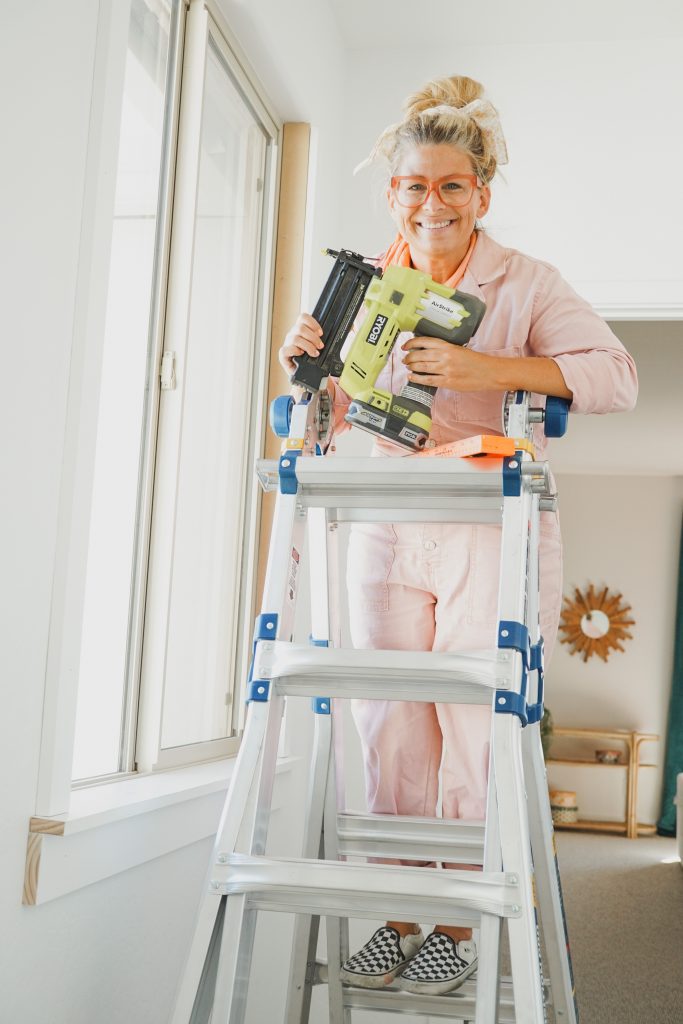 I am a HUGE fan of this ladder and all of its functions. It is a great addition to any DIY project and now there will be no excuse not to hang the Holiday lights!!