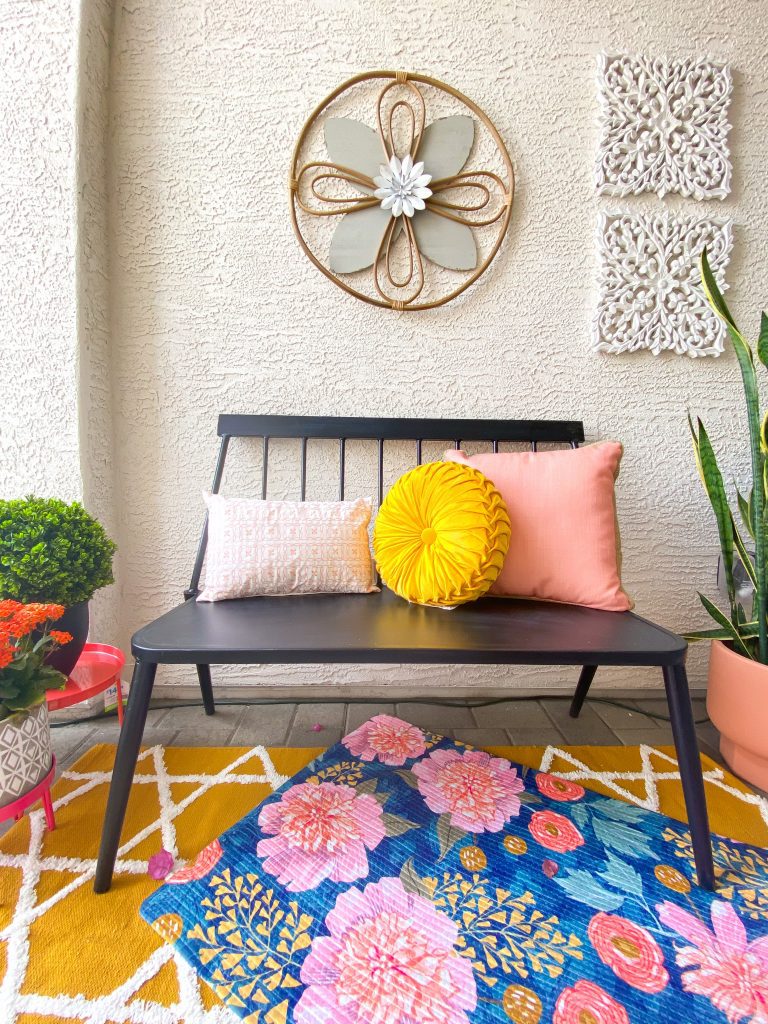 I LOVE when the seasons change and I have an opportunity to refresh a space. Designing, decorating and refreshing spaces are my passion so when I had a chance to team up with At Home Stores to makeover a space I chose my front entry. This is an area that welcomes people into my home and was perfect moment to freshen up a look for a new season!
Have you ever been on a shopping trip to At Home Stores? Well let me tell you…they have EVERYTHING! I mean, it's pretty much a one stop shopping experience for home decor, inside and out. I spent a few hours in the store checking out all of the new collections and right now you can find some amazing seasonal deals for up to 50% off! Head in store to check out the smokin' HOT savings event going on and peep these amazing collections.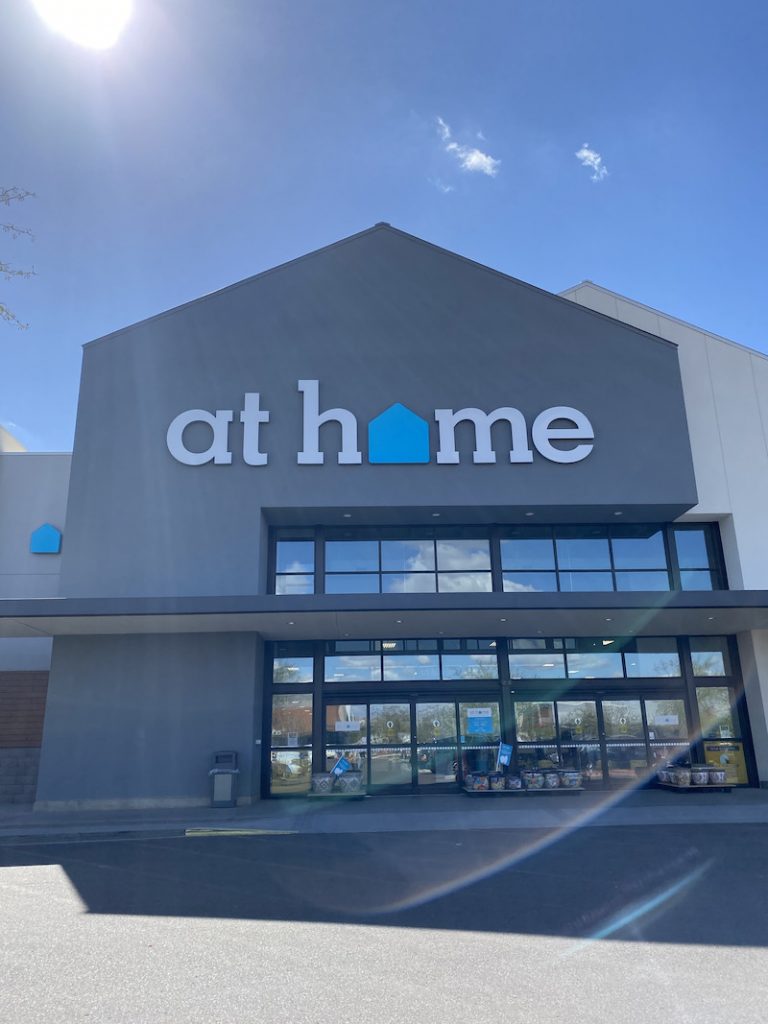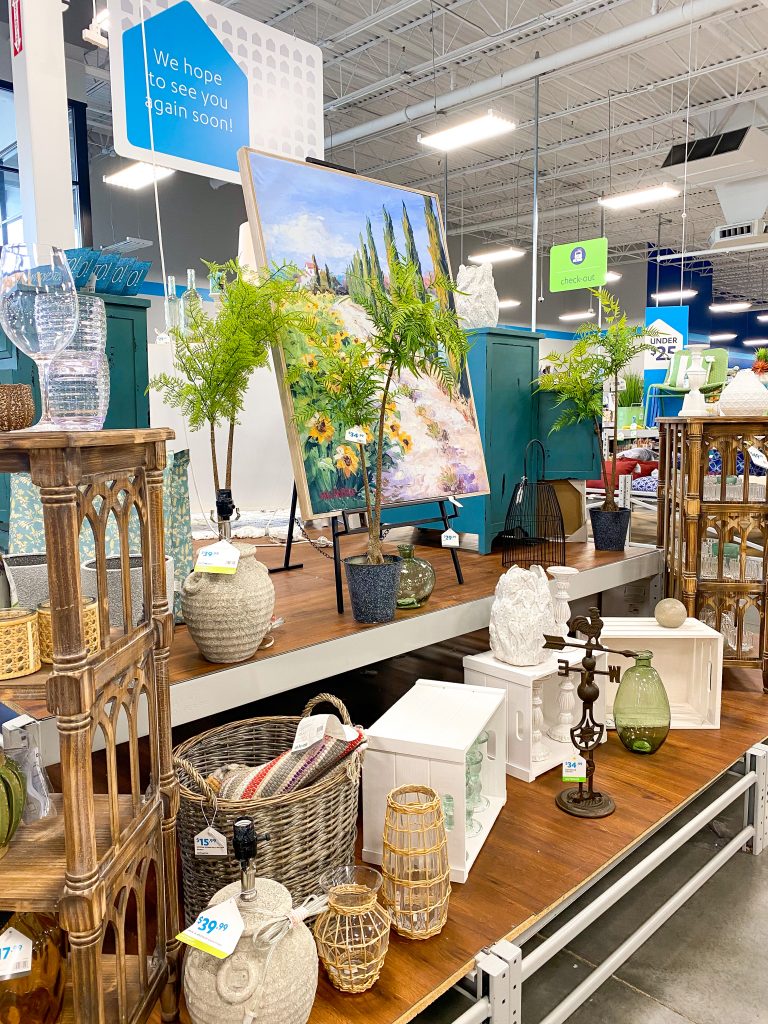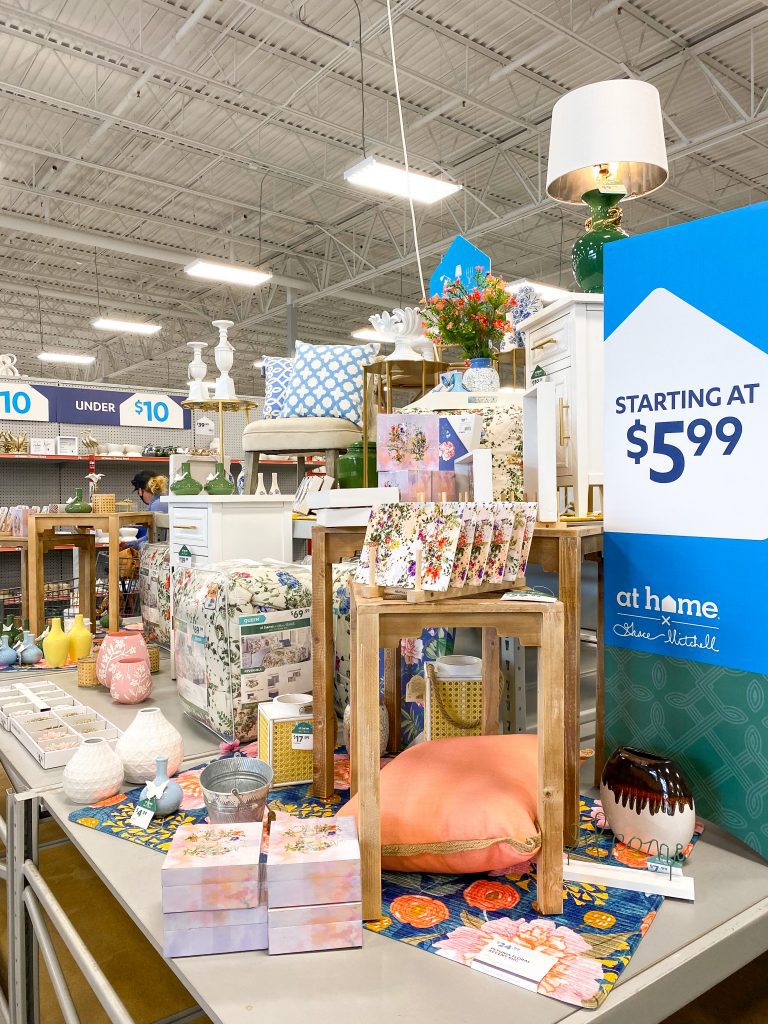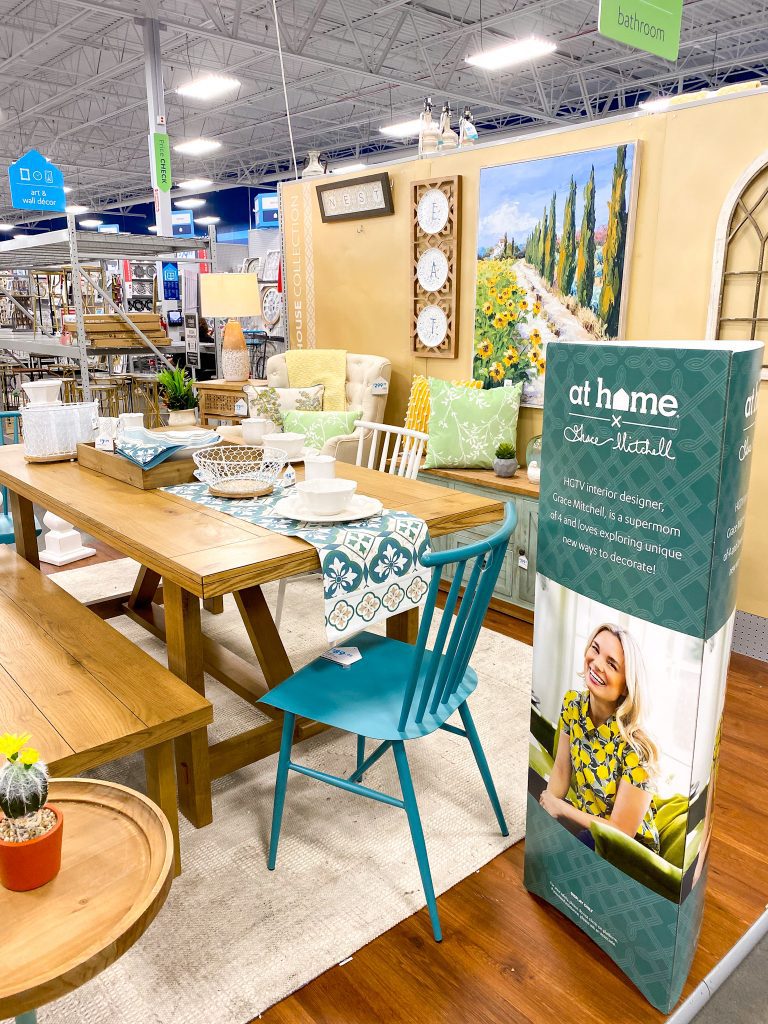 My front entry lacked color and interest prior to my trip to At Home, here is what it looked like, pretty boring huh? Let's check out my Front Entry Spring Refresh with At Home Stores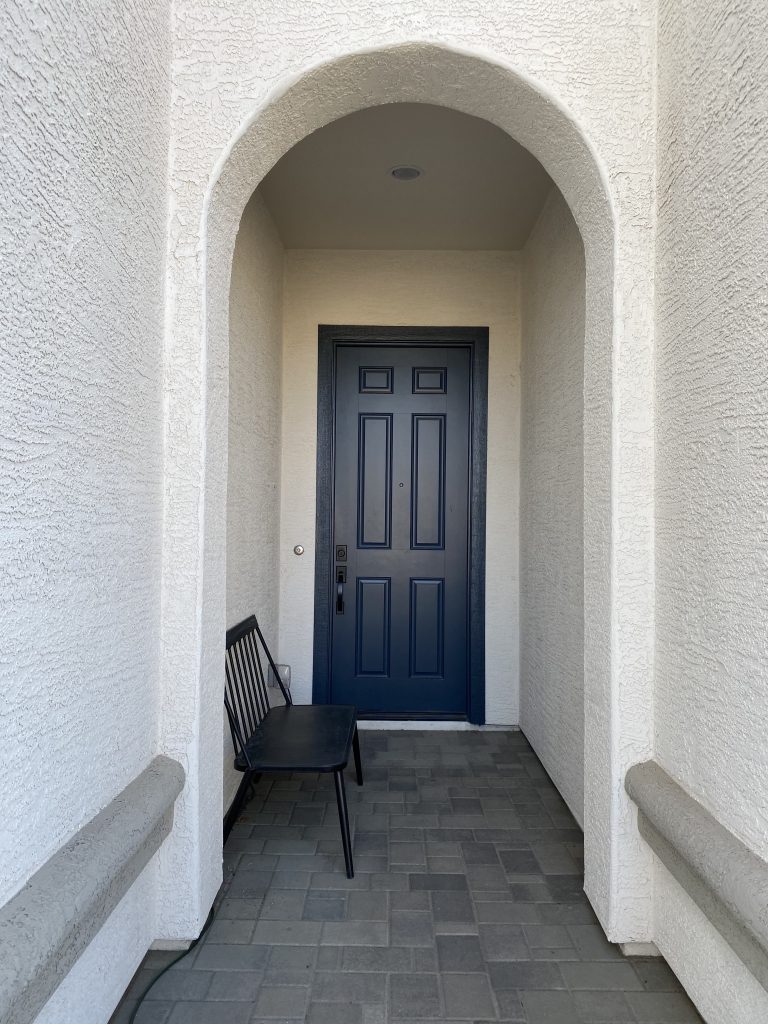 Let's Add Some Color & Texture
Don't be afraid to add in some color into any space. One of the easiest ways to infuse new life and color into a space is to add in new throw pillows.
At Home Stores has such an incredible variety of pillows to choose from.
A great way to add interest into any space is to bring in textures and layer them.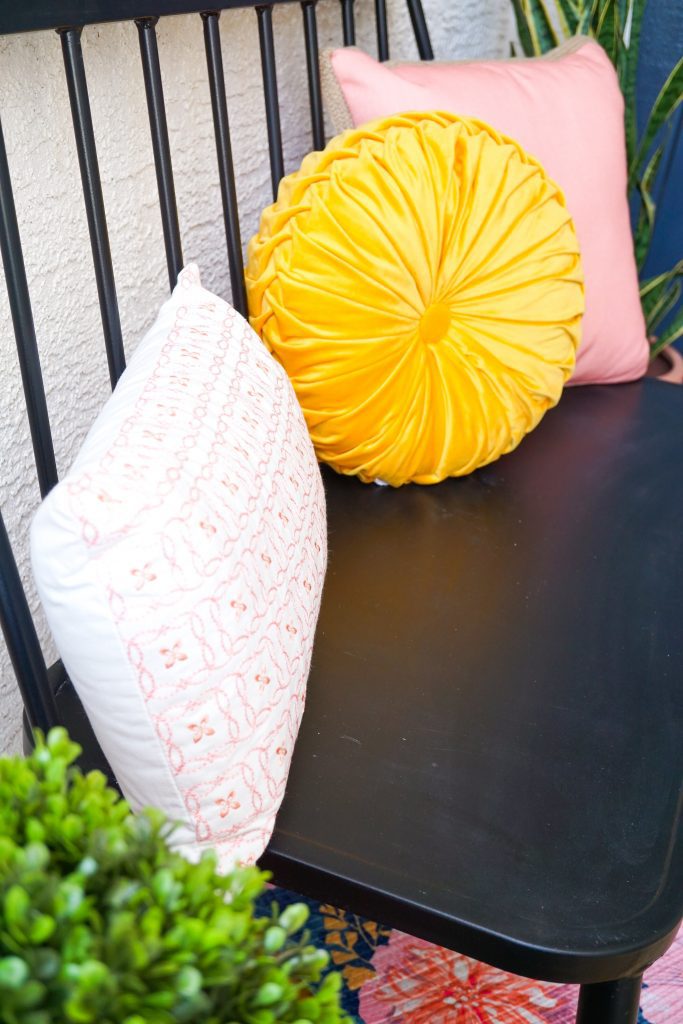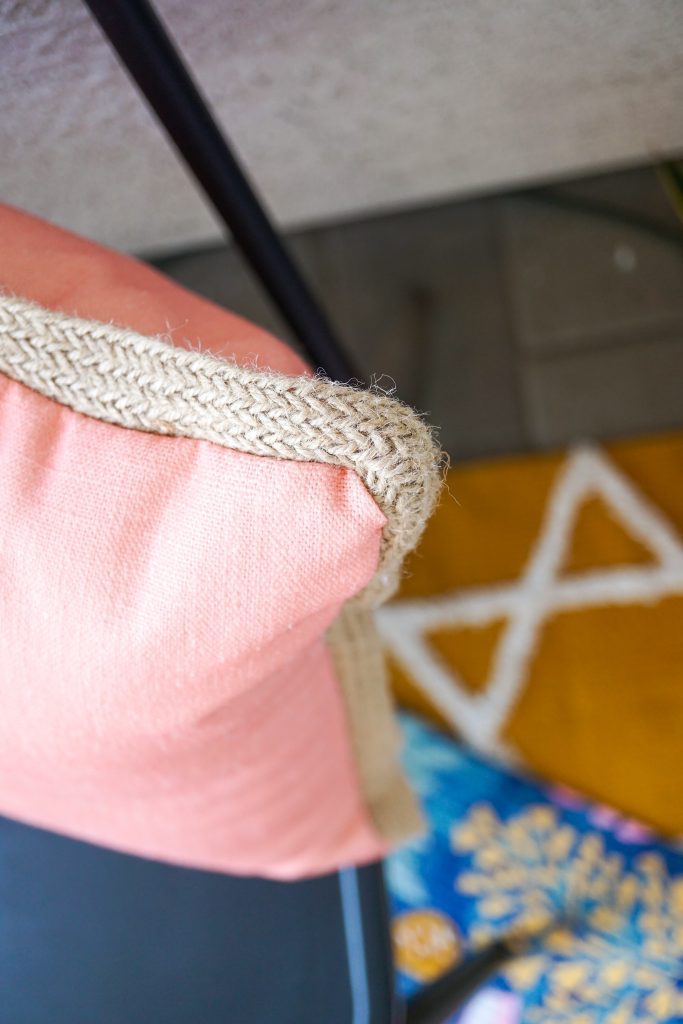 Look at how much texture is added to the wall with these hanging decorative wall tiles and rattan and metal medallion.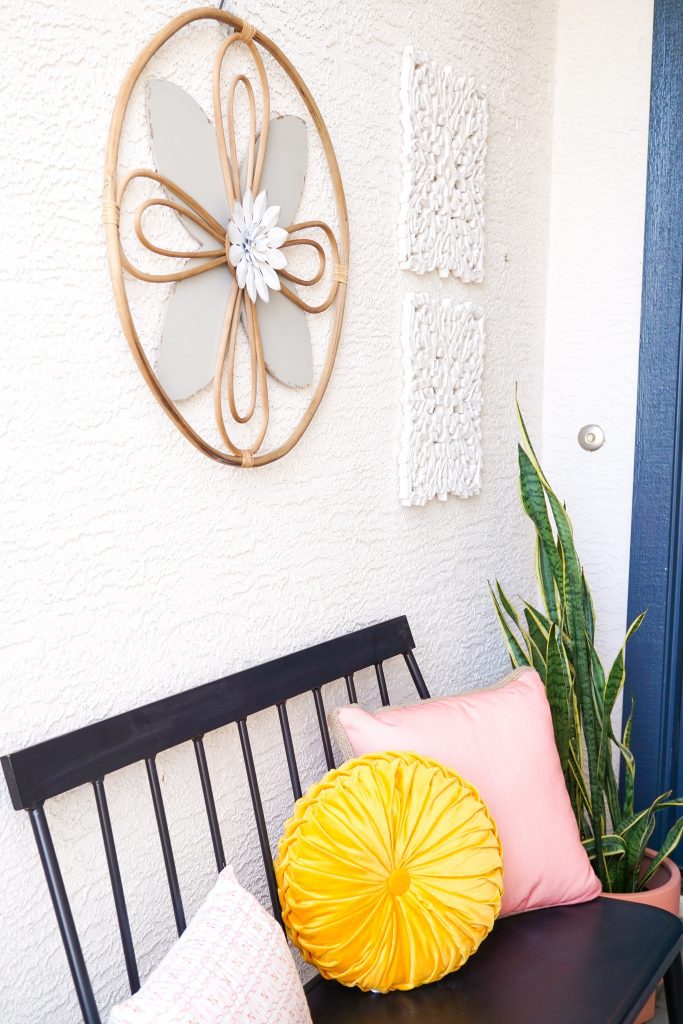 Mix it up…faux & real
Don't be afraid to pot a faux plant…I love to mix faux greenery with real plants It makes the faux ones look more realistic and is less maintenance overall.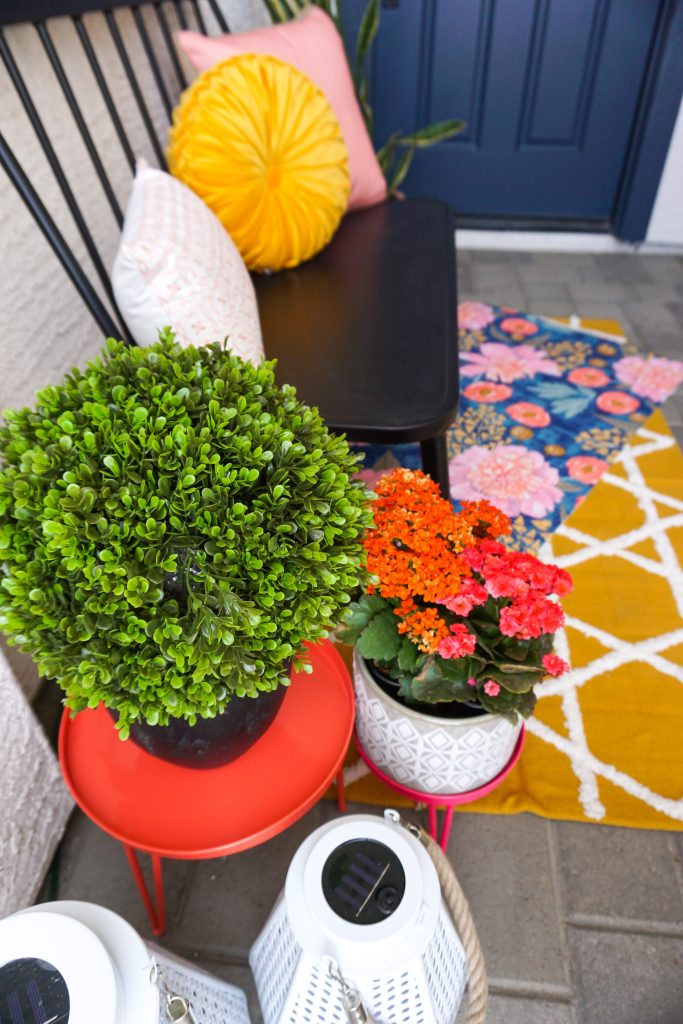 Play with height
Play with various heights…I used these tiered stands to give a varied height to the plants.  This help to create depth and interest to space and keeps things from looking flat. I also played with the 2 varied heights of the solar lanterns. These lanterns added light AND texture. I love pieces that are not only decorative but functional too!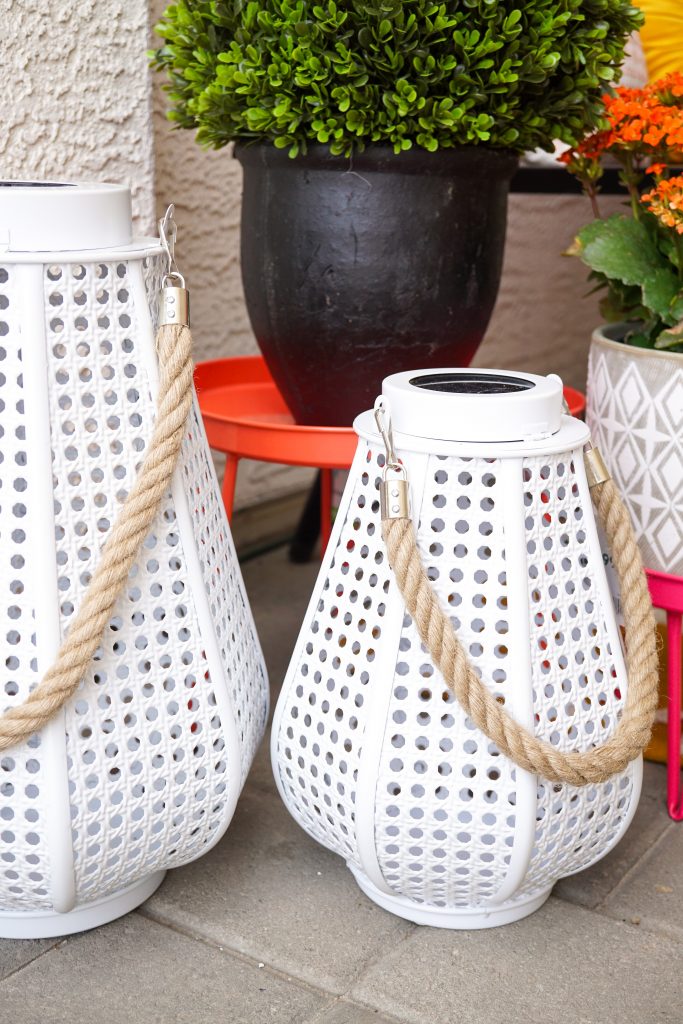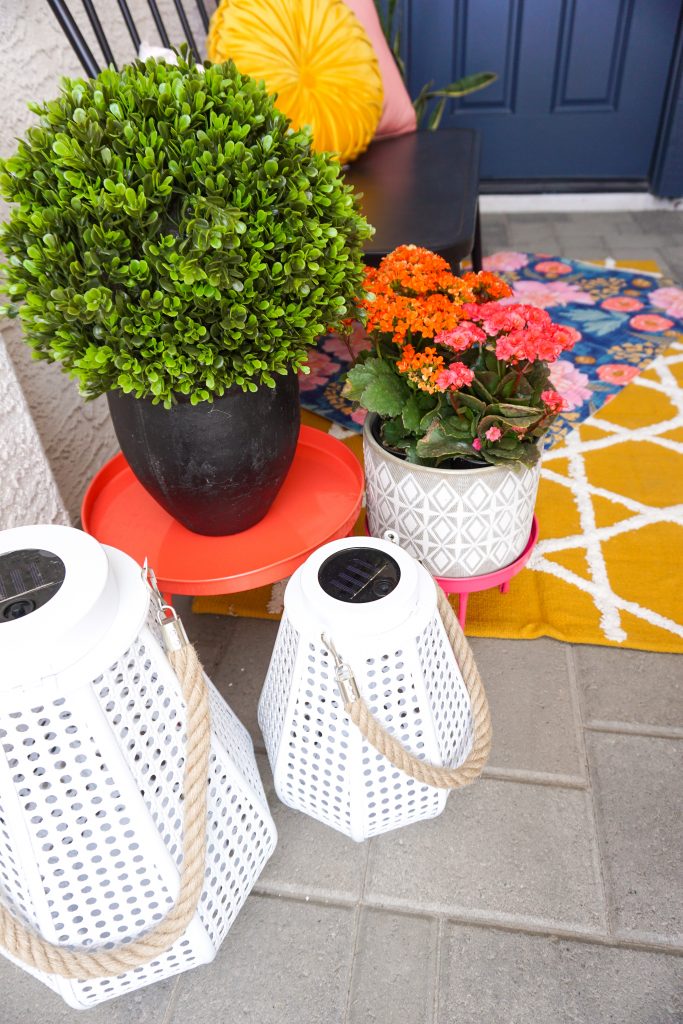 Ok, now let's take a step back and reveal the final look. A shopping trip to At Home Stores was exactly what my entryway needed for fresh new look for Spring that will last all the way through summer. I love walking into my home with the varying texture, colors and decorative elements. Oh and don't forget to sign up for their Insider Perks Program to get all of the latest deals, coupons plus design tips & tricks!