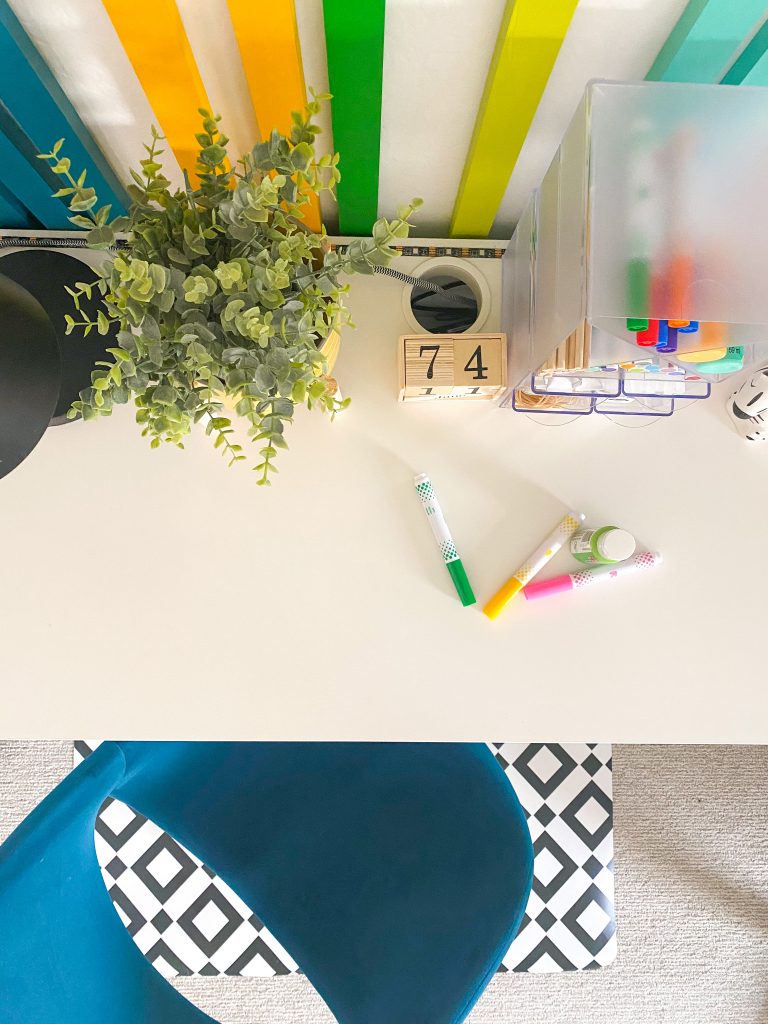 Hello friends! One of my favorite things to do when finalizing a space is to set up some sort of organizational system. Making sure a space is organized and has good work flow is super important. I have noticed that when I have supplies within reach and stocked, it improves my productivity overall. I am so excited because I wanted to carry over that thought process when finishing off my kiddos desk area and with the help from my friends at Deflecto, I was able to make that happen. My oldest spends a lot of time at his desk and I noticed that the carpet was taking on some wear. So, in order to save the carpet and improve function, I added in this FashionMat for the floor.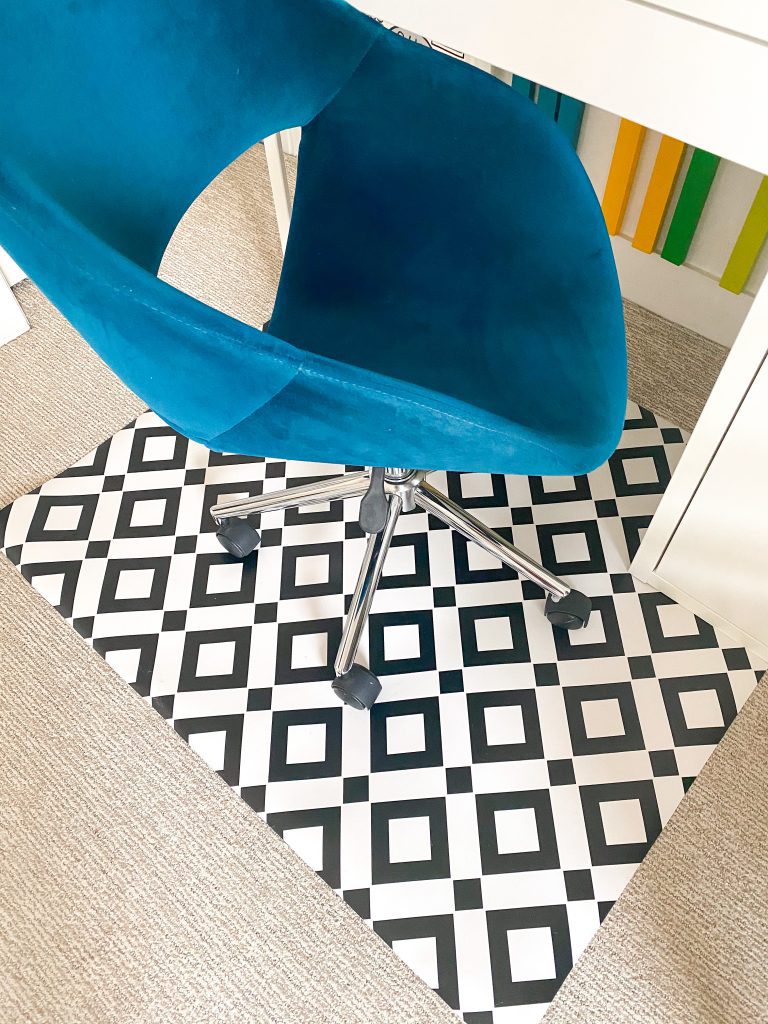 I mean…how cool is this? It protects the floor from more than just the wear from the chair, but also protects it from any accidental art supplies that happen to "roll" off the desk. My favorite part is that it adds in a pop of color and pattern in this space PLUS its fun, graphic & functional!
Then, also from Deflecto…I added these stacking bin organizers to his desktop to keep his most used supplies within reach. I love when function add in an elements of visual aesthetic. I mean…art supplies on display are just too much fun!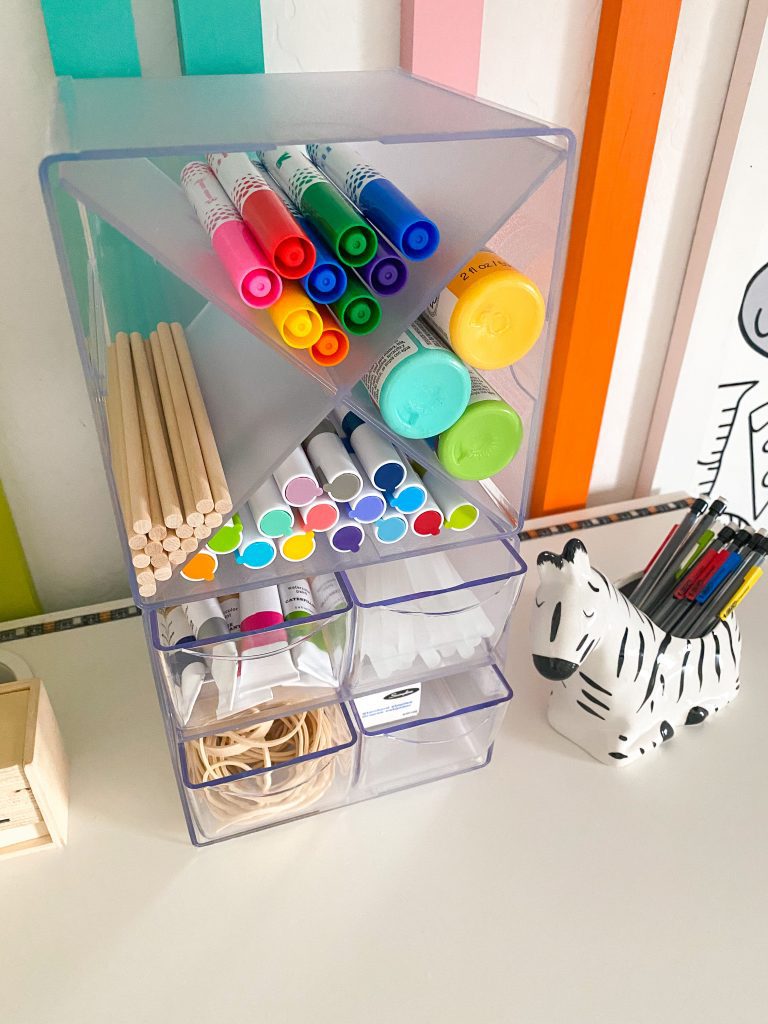 Let's take a peek at what this area looked like before…totally unorganized and impossible to find anything and the chair did not easily roll around.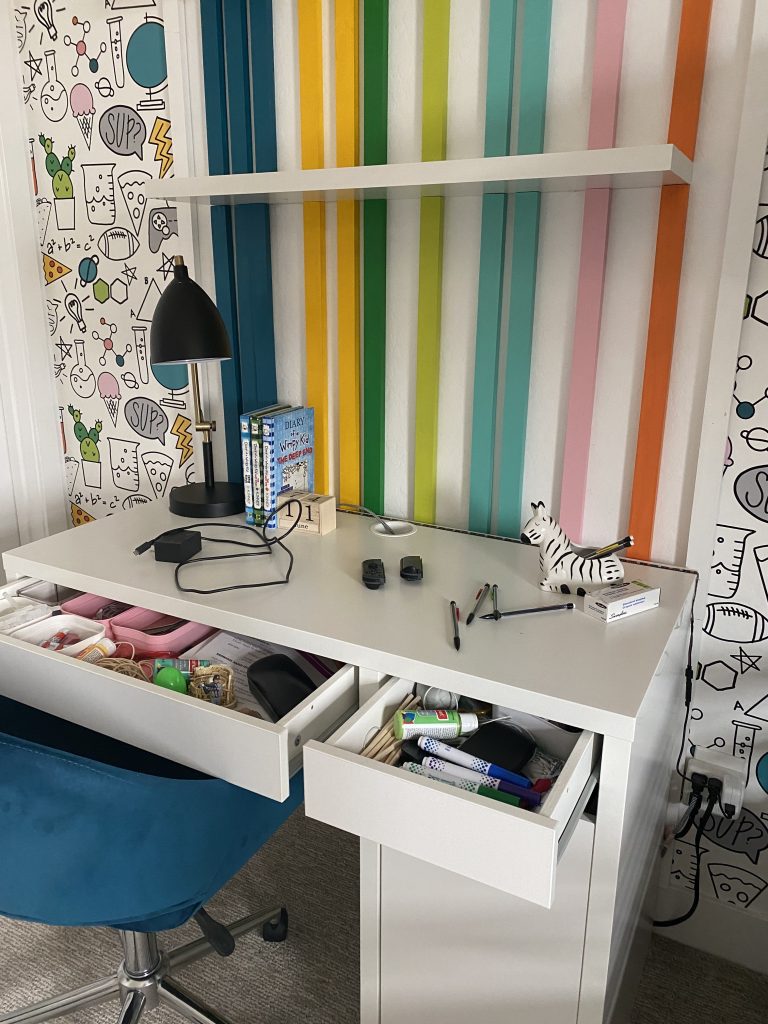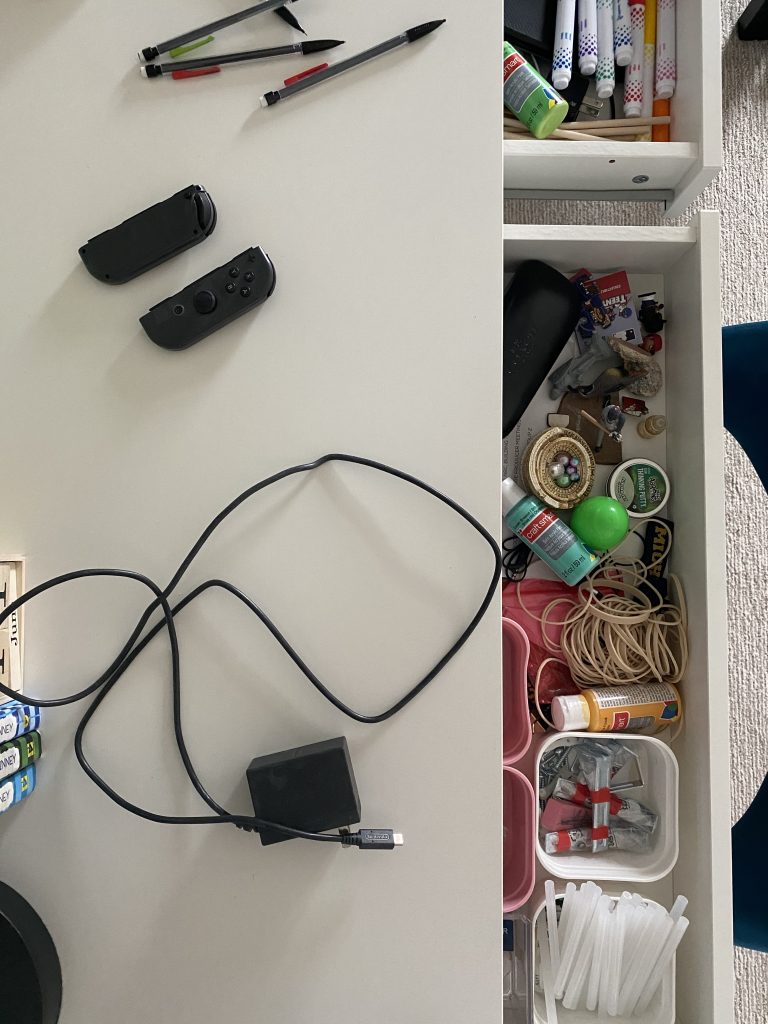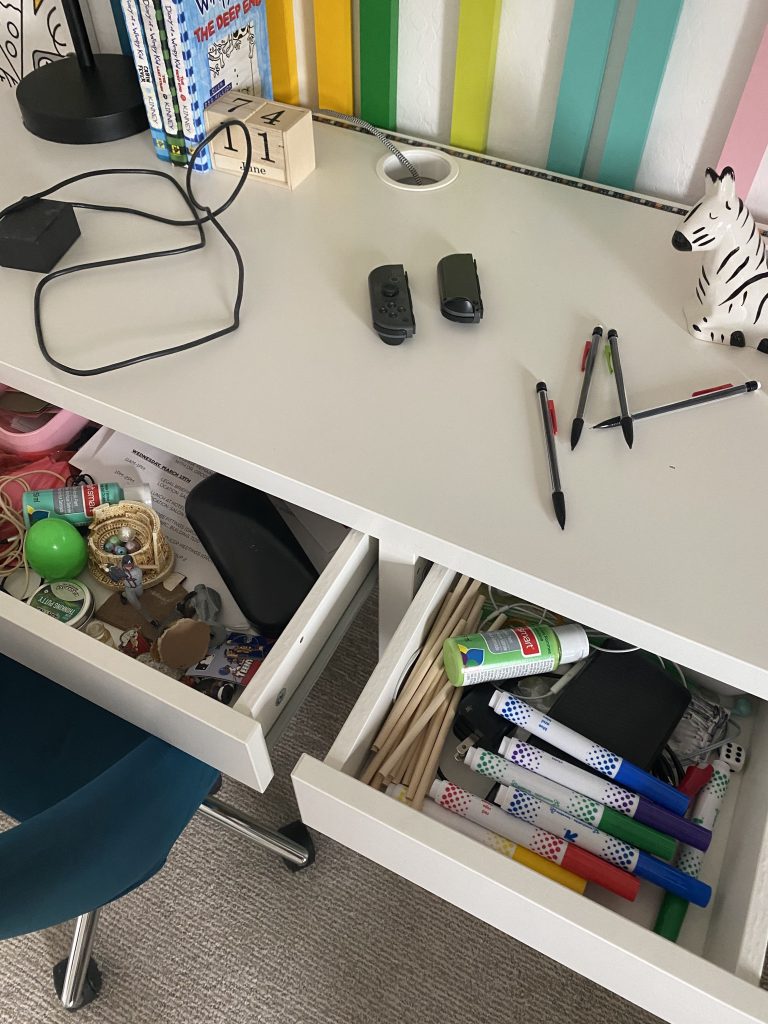 Now, let's take a step back a see how big of an impact this made to such a small space! I love when small changes make a BIG impact! Want to grab your own FashionMat and organizers? Check them out HERE and HERE!