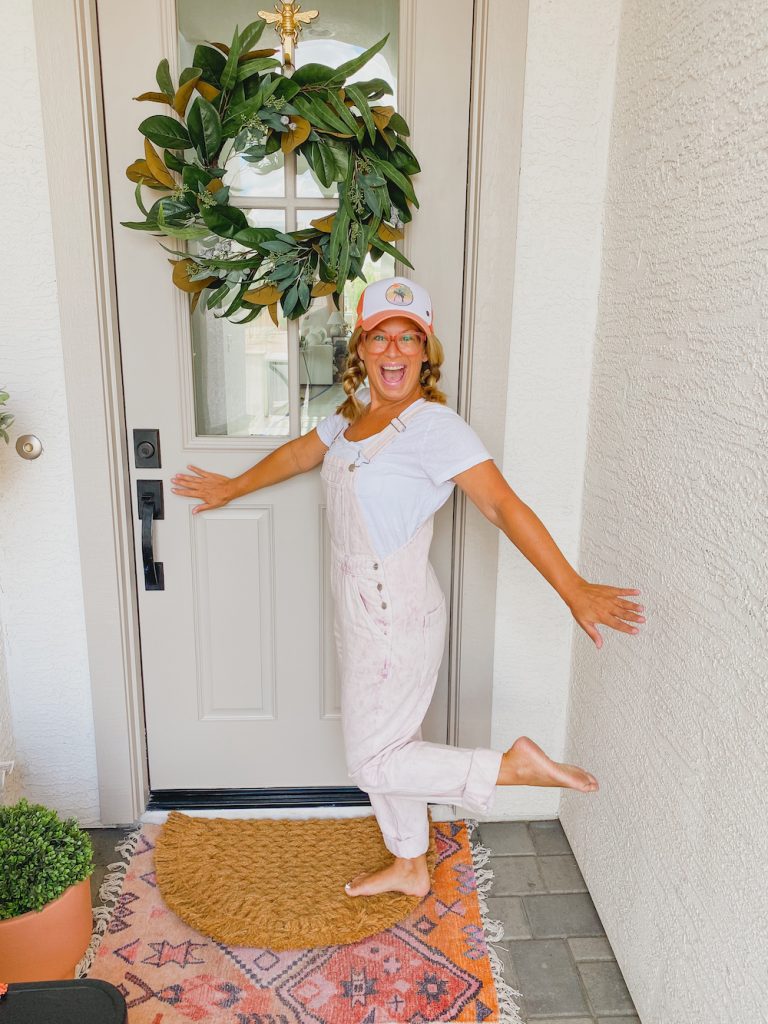 OMGEEEEEE you guys!!!!! I did this!!!! I am still in awe of this DIY project and let me tell you why. The last 2 homes we have lived in haven't had ANY windows near the front door which has always made me a little crazy. I looked into purchasing a new front door with windows but the price tag that came along with a a purchase like that was definitely not budget friendly. So…when Zabitat reached out to me to collaborate I was soooooo excited, but also a little nervous. Let's face it…I only have one front door and if I botched this DIY, I was going to need to purchase a new front door anyways.
First, let me tell you a little about Zabitat…they are a company that has an extensive collection of top-quality door inserts to upgrade the look of your door at a fraction of the cost of a new door. YES…you can add a window panel into your existing door (mind blown) You have the option to have the panel installed by a professional or install it yourself just like I did!
Now like I said, I was a little nervous to start this project BUT…like they say, measure 2,587 times…cut once! Haha! Actually I borrowed my friends super handy, construction knowledgeable husband to lend me a hand and supervise just to make sure I did it right. Well guess what…NAILED IT! Perfect cuts, beautiful fit on the first try. So this in fact was a budget friendly DIY to makeover my door. Here's how it went down…
I gathered all of the tools and supplies I thought I would need
Zabitat Door Kit – this is the one I used
Hammer
Screwdriver
Drill
Jigsaw – with a shorter blade
Straight Edge
Tape Measure
Clamps
Painters Tape
Plastic Sheeting – optional…helps keep the flies out while the door is off (;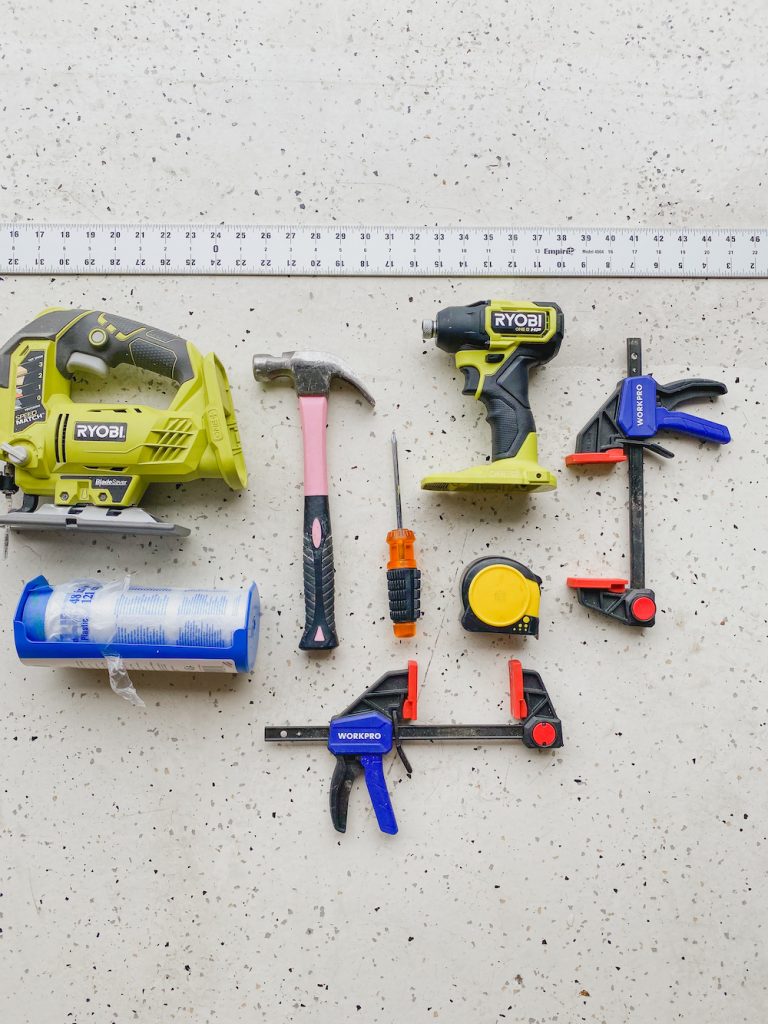 Here are the steps to DIY your door
Here is where to start, we removed the door at the hinges and set the door on top of 2 saw horses. We didn't remove the hardware but I recommend taking it off to help later in the process or its possible your saw may not fit past it depending on the placement.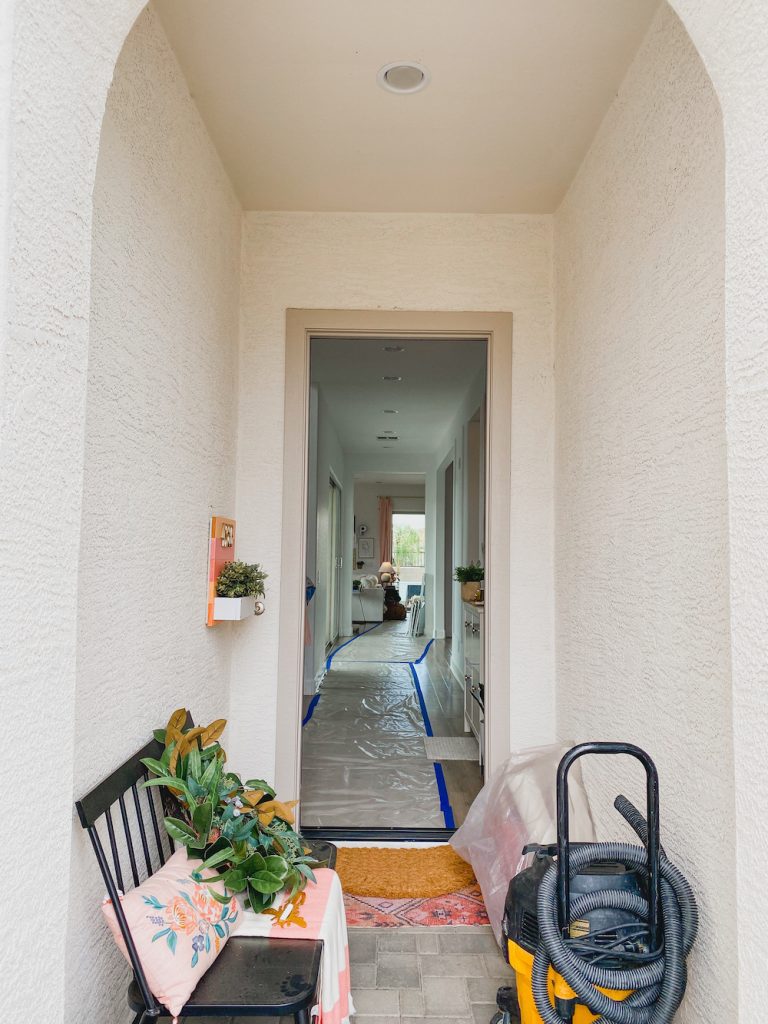 Next, I measured out the dimensions of the area to be cut out. My insert measured 24″ x 50″ so I taped off an area that was 23″ x 49″ which fell right at the beveled panels.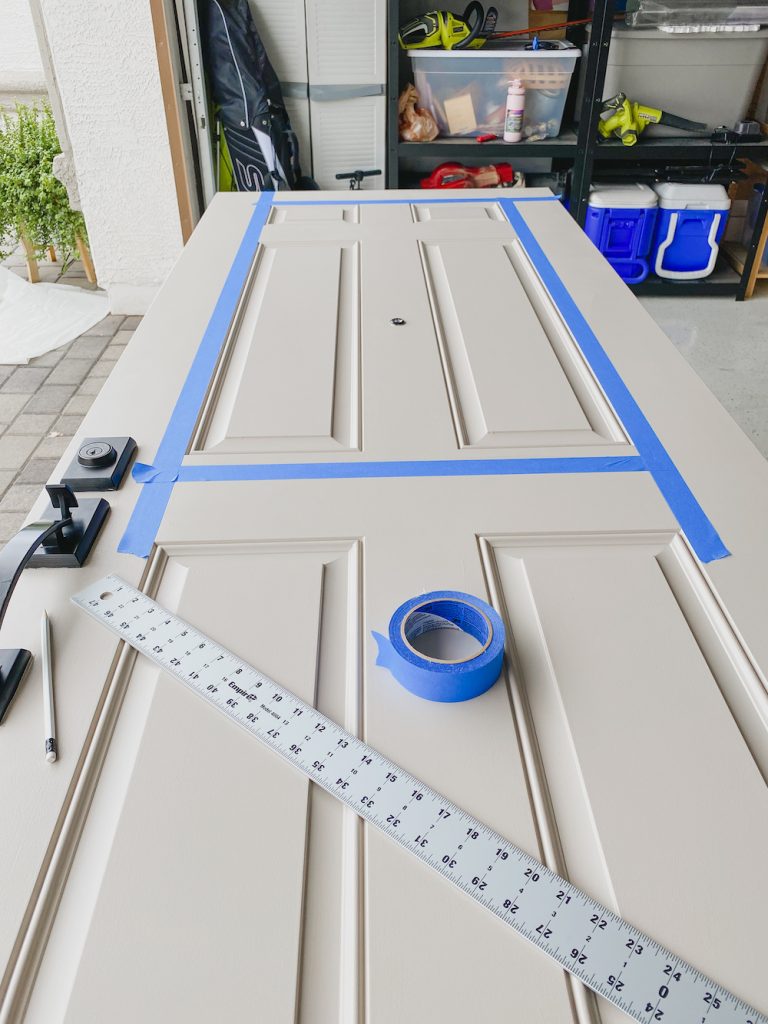 I drilled a starter hole with a 3/8″ drill bit for my jig saw to fit into. The key here is that you DO NOT want the blade of the jigsaw to cut through the underneath side of the door. This would cause the door material to tear unevenly. So, I angled my saw up on the front just about 3/4″ to make sure I wasn't all the way through. This also made the cuts go faster.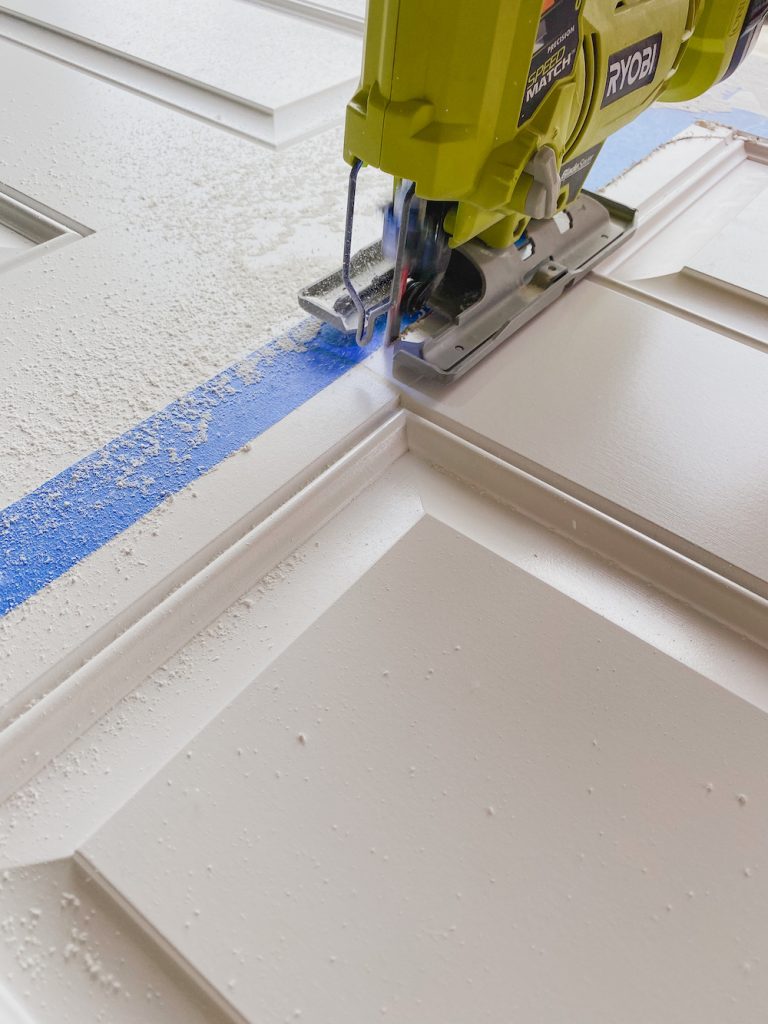 Once you have one side cut, flip and repeat the measuring, taping and cutting of the back side. We opted to lightly sand a few rough spots, but overall it was a fairly easy process.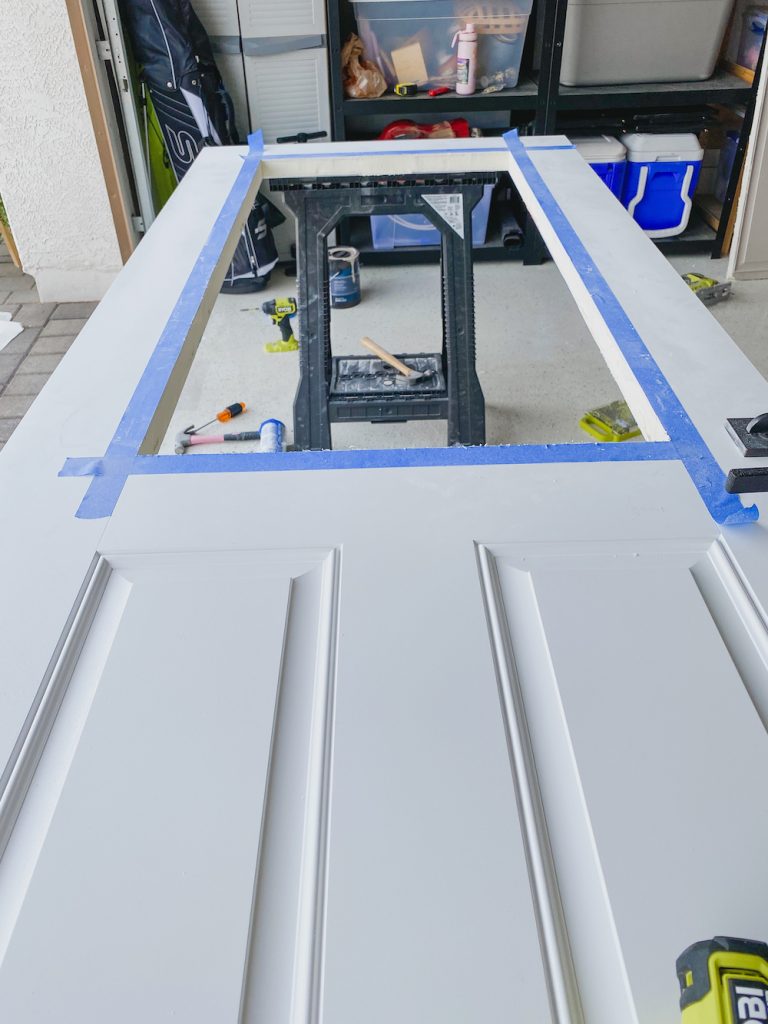 This next step is where I started to sweat a little, LOL. Unwrapping the Zabitat glass panel and seeing if it fit!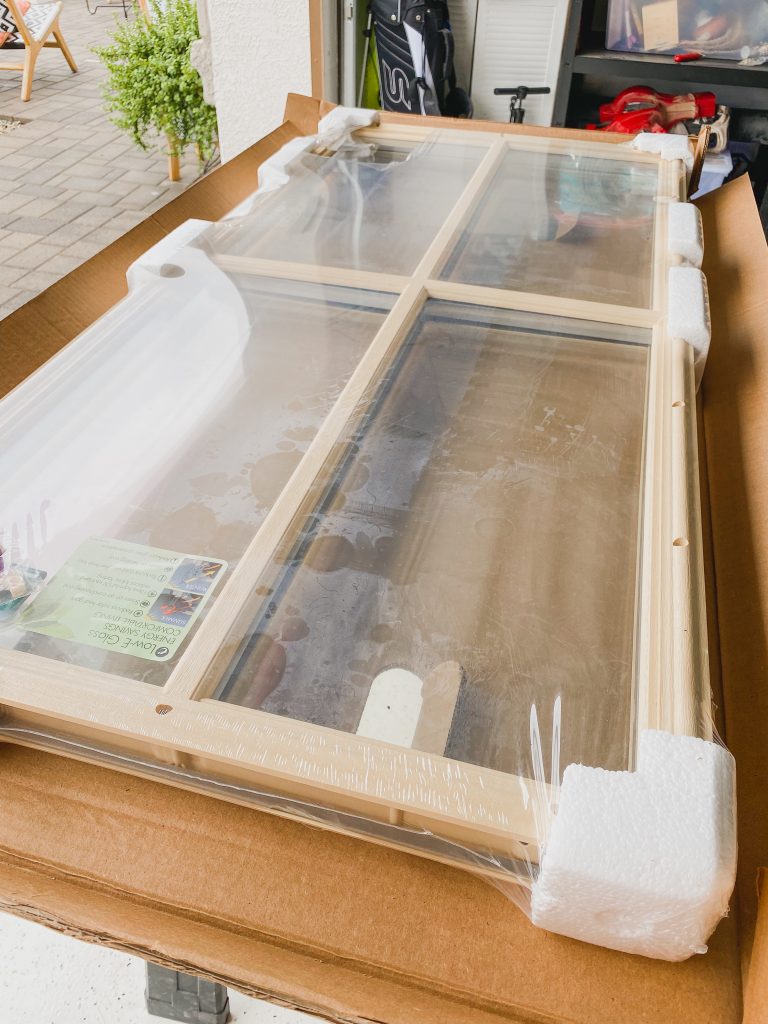 Guess what??? IT FIT…PERFECTLY!!! There may have been a happy dance and a little celebrating! The instruction say to lay the panel, exterior side down, then the door and then the inside frame. It's like a window sandwich.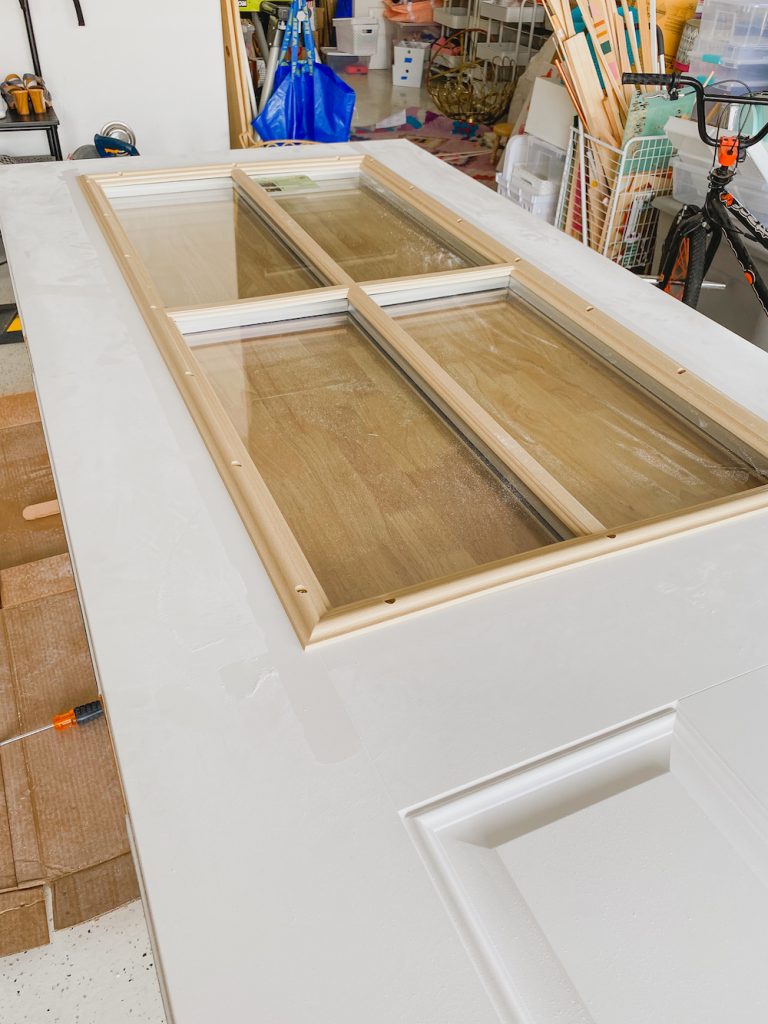 You're almost done
Now it was smooth sailing from here. All we had to do was secure the panel into place using the included screws.
TIP: I highly recommend hand tightening them to avoid over tightening and potentially cracking any glass.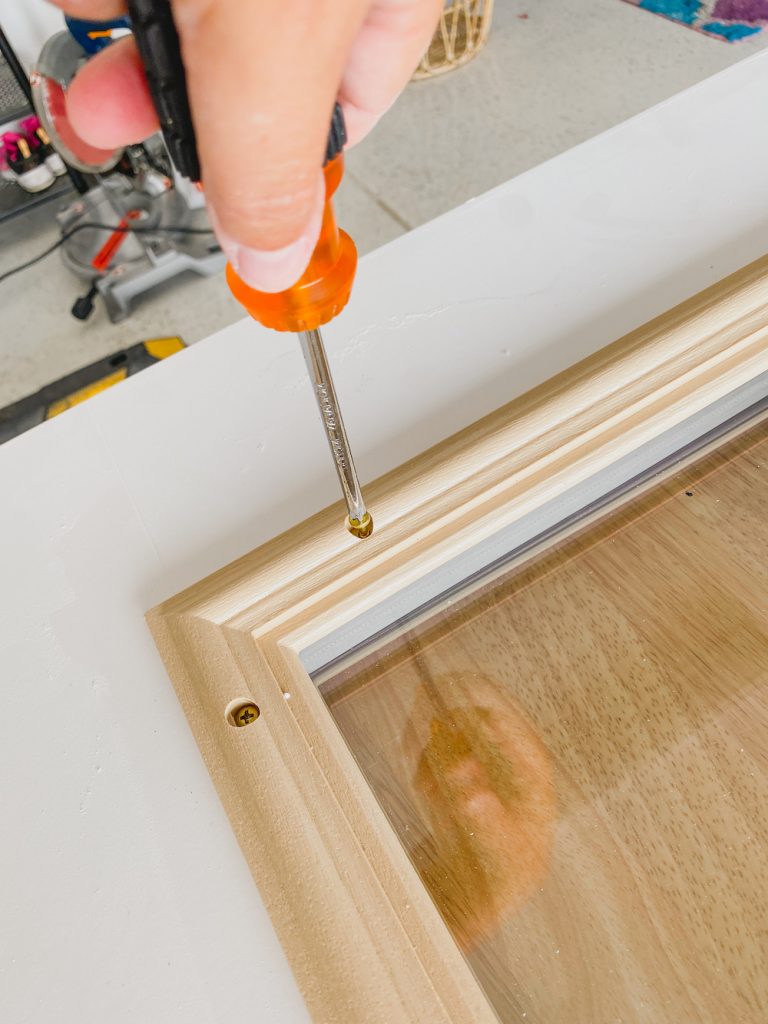 Once all of the screws were secure it was time to re-hang the door and paint the trim to match. The door comes with little plugs to cover the screw heads.
TIP: Paint your door when you have it down, saves time. I didn't only because it is waaaay too hot here in AZ to leave my door off for any more time than needed. I can t/u the edges later.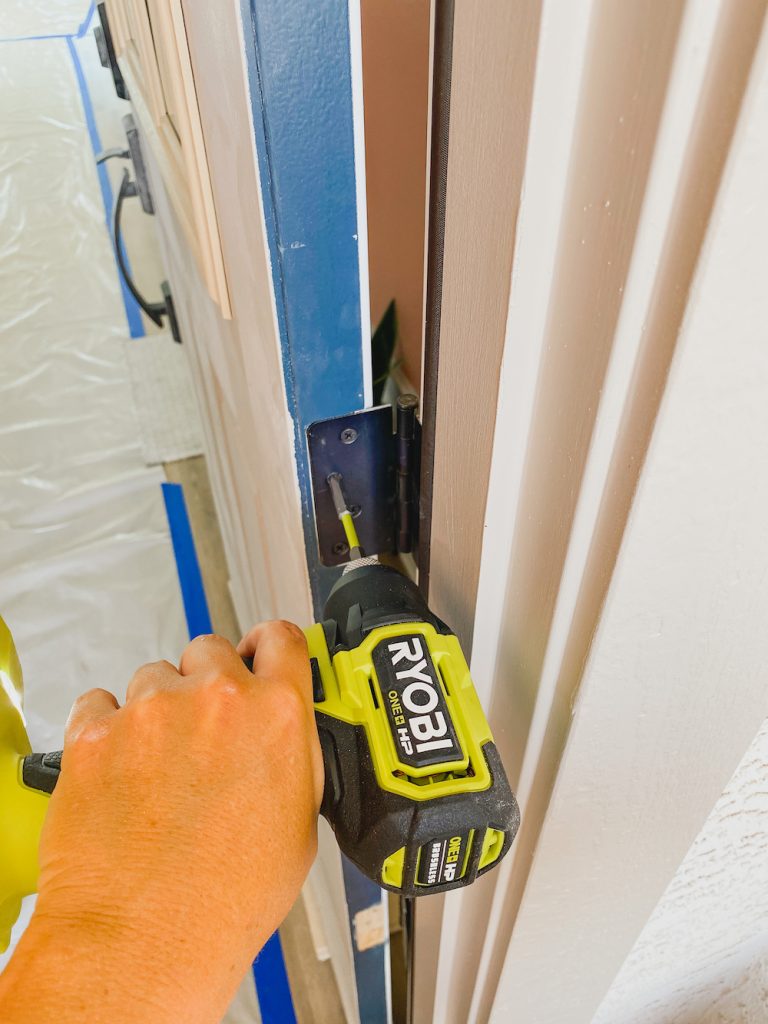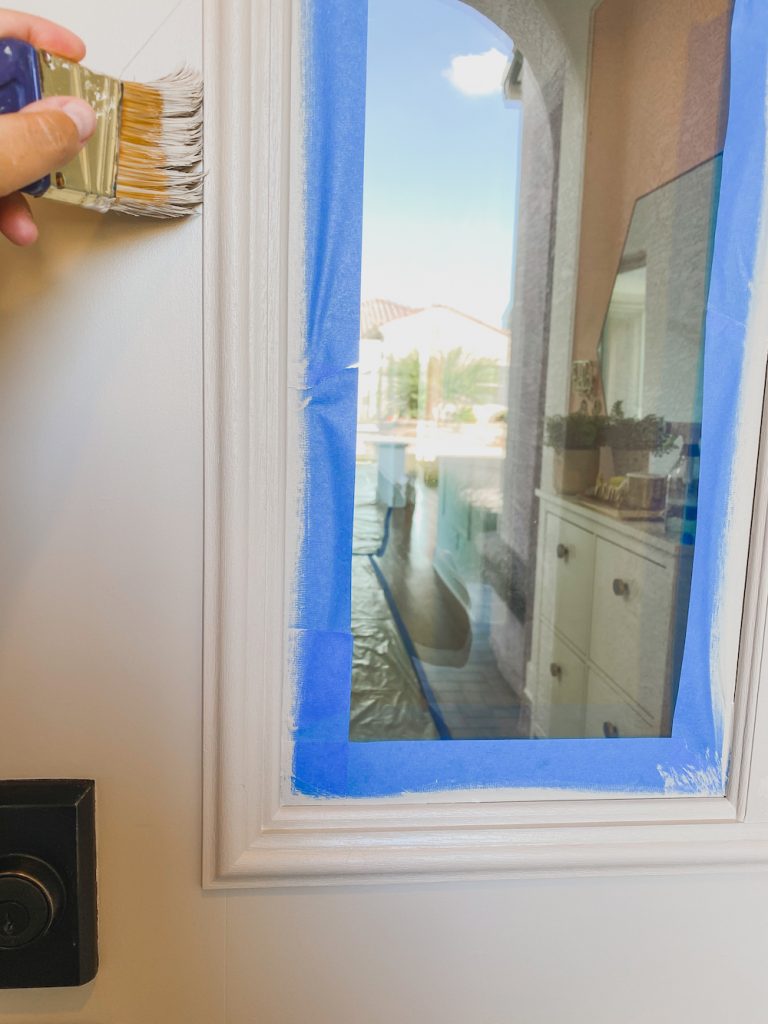 We were able to take the door down, cut it, install the glass, reinstall the door and paint the Grilles in less than 2 hours!!! Wanna see the completed door?
Here is the BEFORE…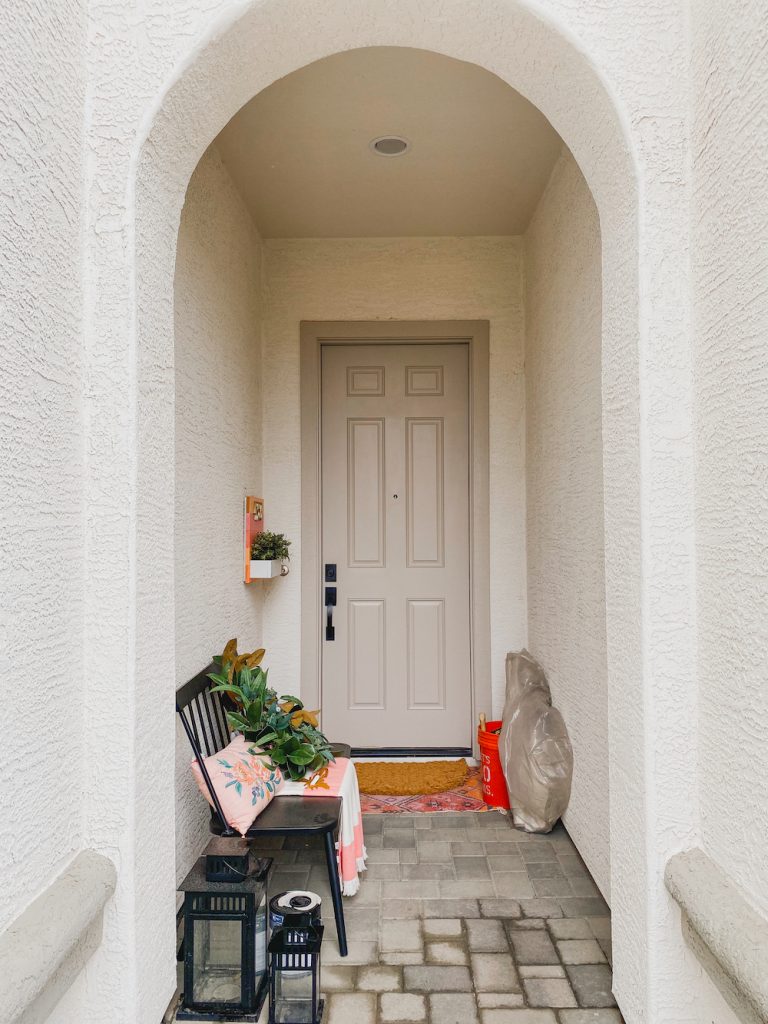 and here is the AFTER!!!!!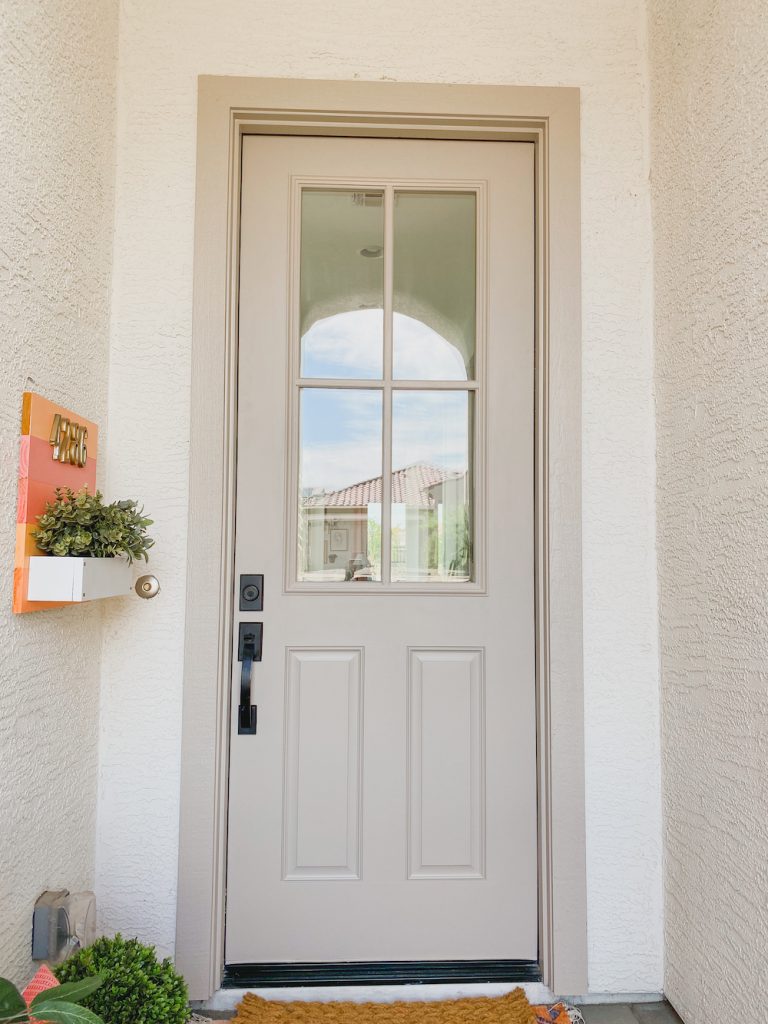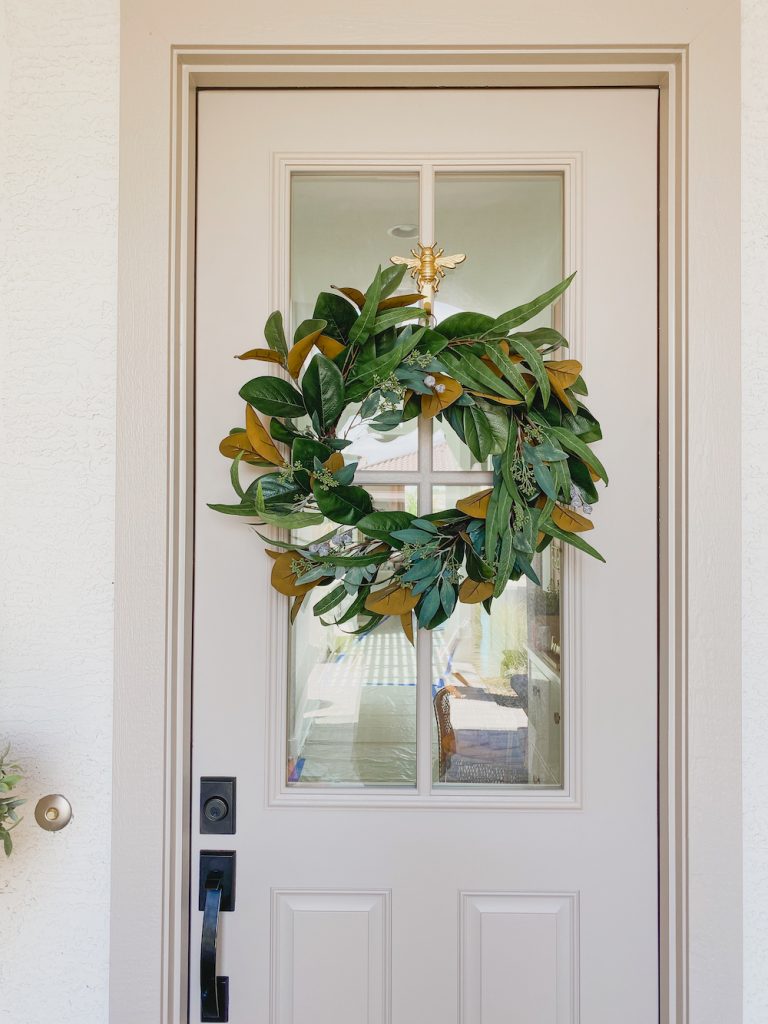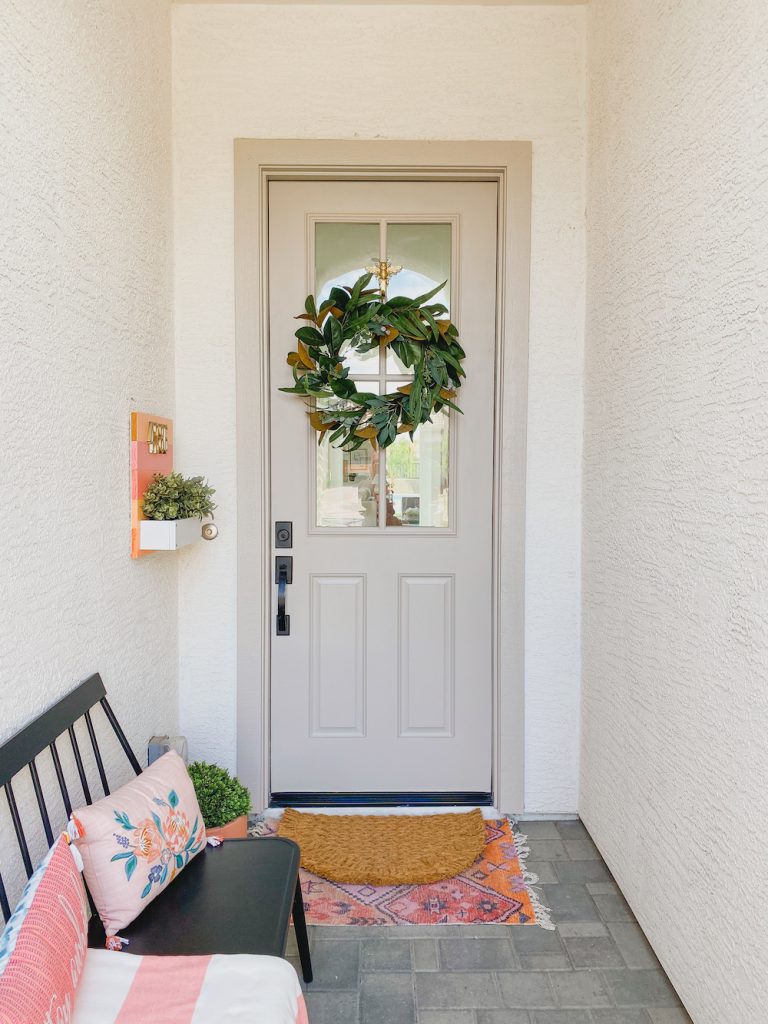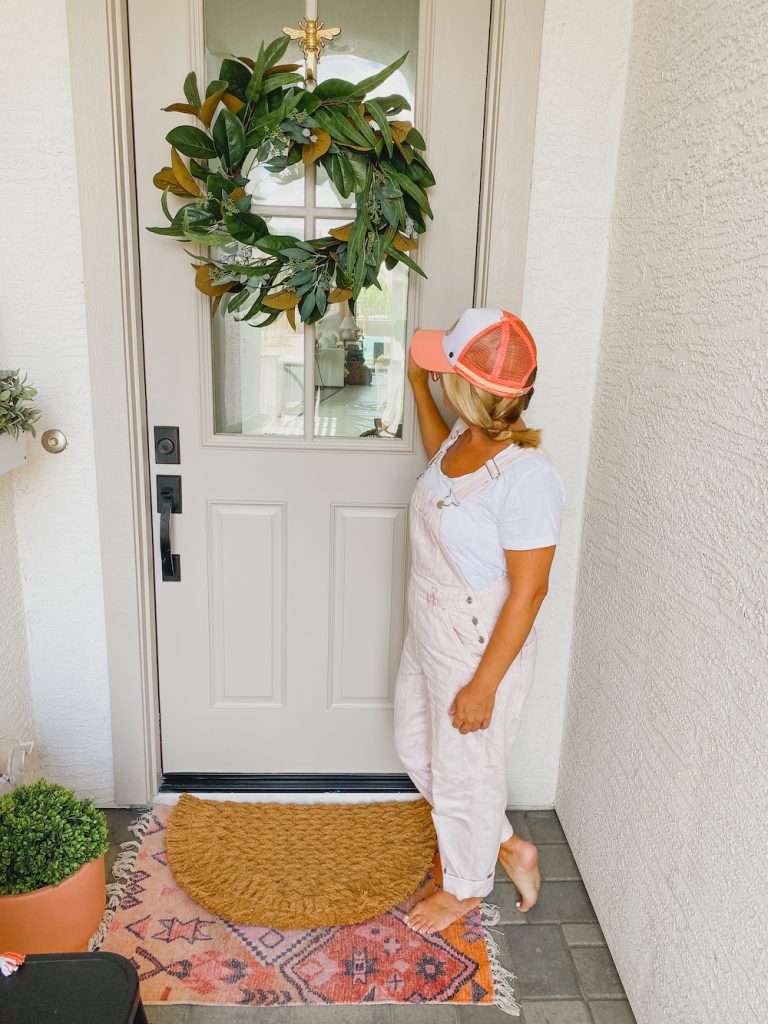 I can't say enough amazing things about this product & the process. The instructions were easy to follow and the end result was way more that I expected in AWESOMENESS!!! Ready to tackle this kind of project? Let me know if you do, I'd love to see it!