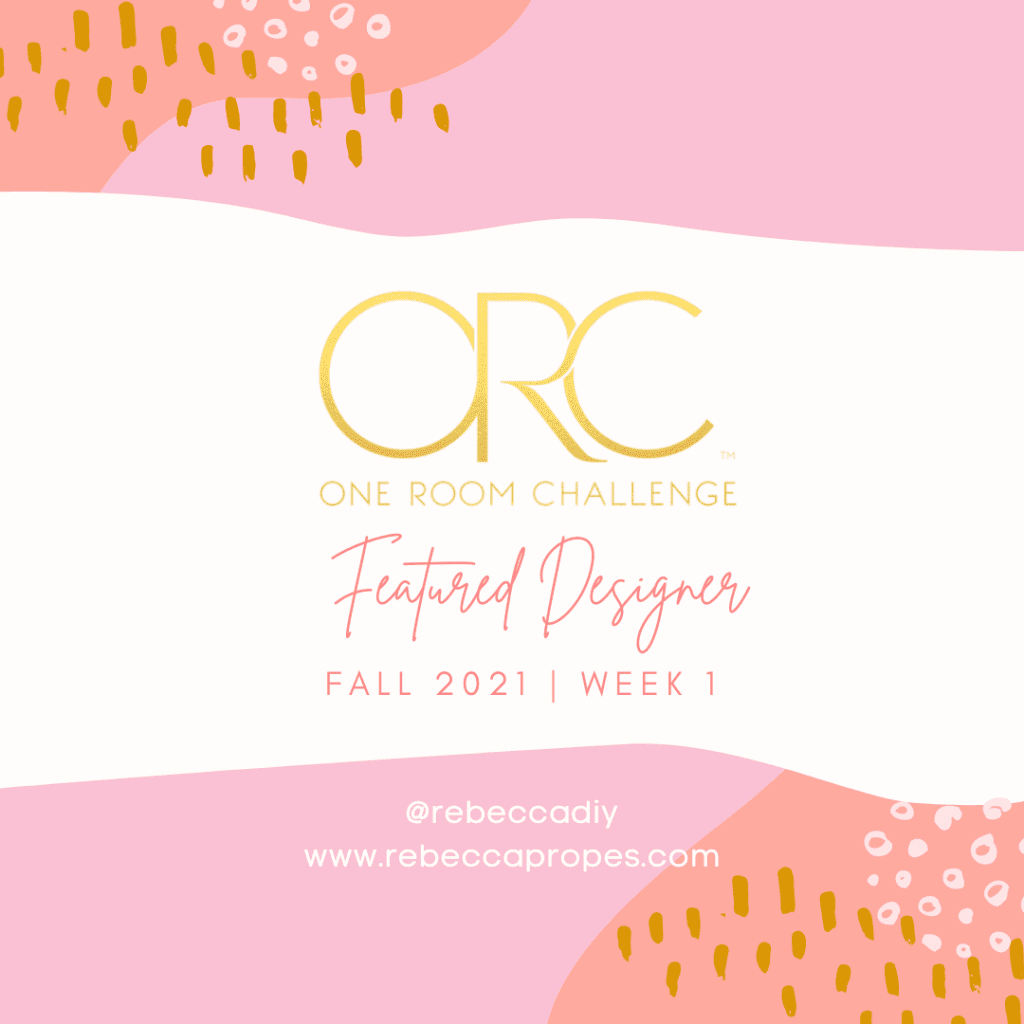 Welcome to Week 1 of the Fall 2021 ONE ROOM CHALLENGE
Hello friends!!! What can I say? I am BEYOND excited to be chosen as a Featured Designer for the Fall 2021 One Room Challenge.
A huge thanks to media partner
and to Linda Weinstein for including me in this incredible opportunity!!
I participated as a guest participant and tackled my laundry room in the fall of 2019 and had such an amazing experience. I only dreamed of being a featured designer and here we are!!! I am ready to jump in with both feet and of course some tools and take y'all along on this 8 week DIY | Design journey.
Hi..I'm Rebecca and I have a love for color, pattern & texture!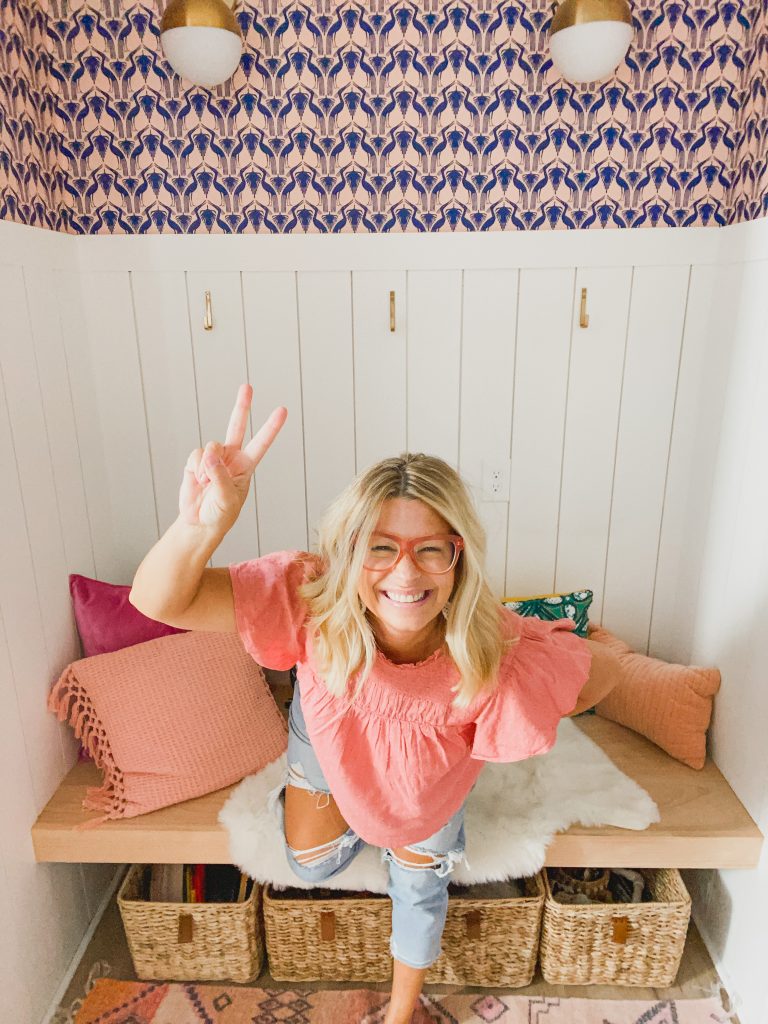 WHAT ROOM?
So??? What space am I going to take on? I know, I know…you may think that all of the spaces in my home are complete however, there is one area that was completed a little over a year ago and never got the moment that is deserves. Any guesses? Here is a hint…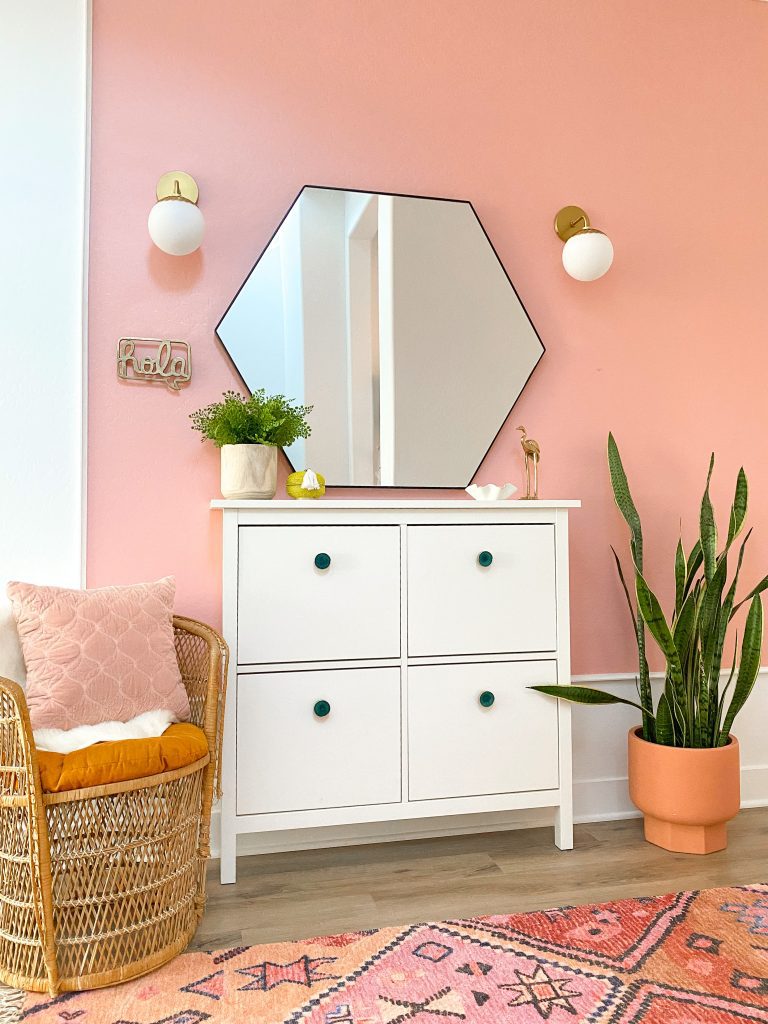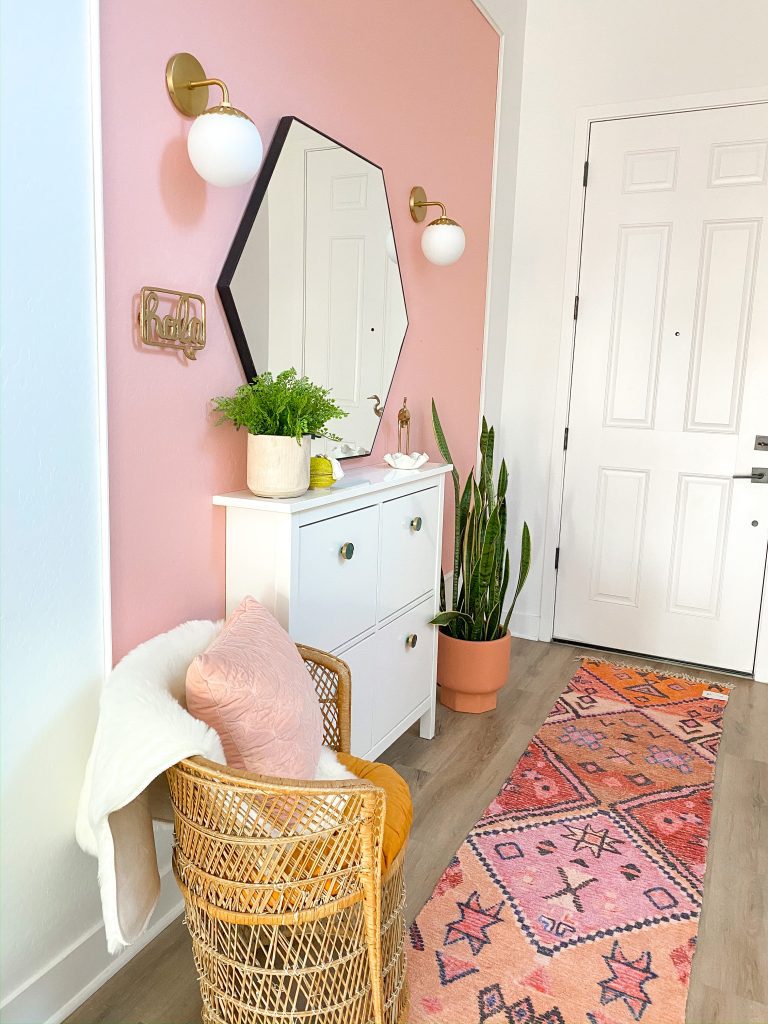 Oh sure, it's cute, but this was a quick fix and I never really felt like it was complete and now is my chance to give it the makeover that will make an amazing first impression! YAY!!!
WHAT AM I TRYING TO ACHIEVE?
Add a WOW factor
Create architectural interest
More Functional Storage
Remove carpet from the stairs
Tie this space into the dining room
This is this first space you walk into when entering my home and you immediately see the staircase which hasn't been touched since we moved in. Next, you pass the dining room. This is one of my favorite spaces in our home and because of the proximity to the entry, I would like it to flow. The color of the console in my dining space was the inspiration for the new design…here is what the dining room looks like. See? I love to use color!!! It makes my designer heart so HAPPY!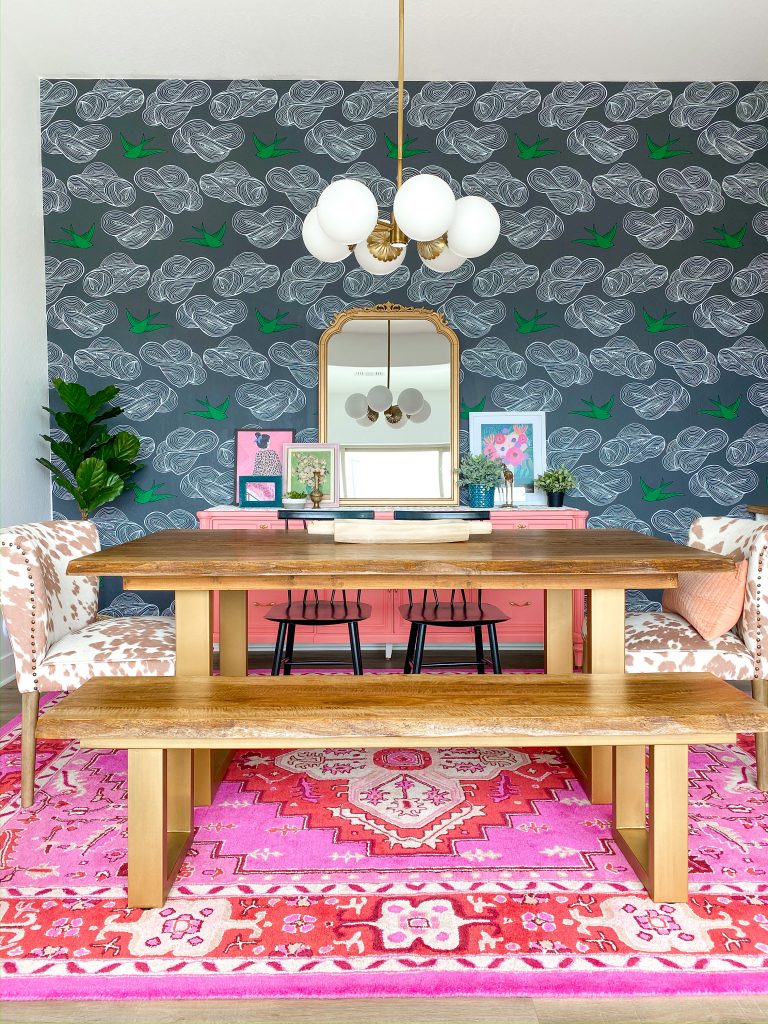 This first week was about clearing out the space and figuring out exactly where to start. We recently added a glass insert to the front door and that alone was a HUGE upgrade. The exterior of the door got a fresh coat of paint but I never got around to the interior…so let's start there! I will also need to prime over the pink in order to prep for wallpaper. You guys ready? Let's do this!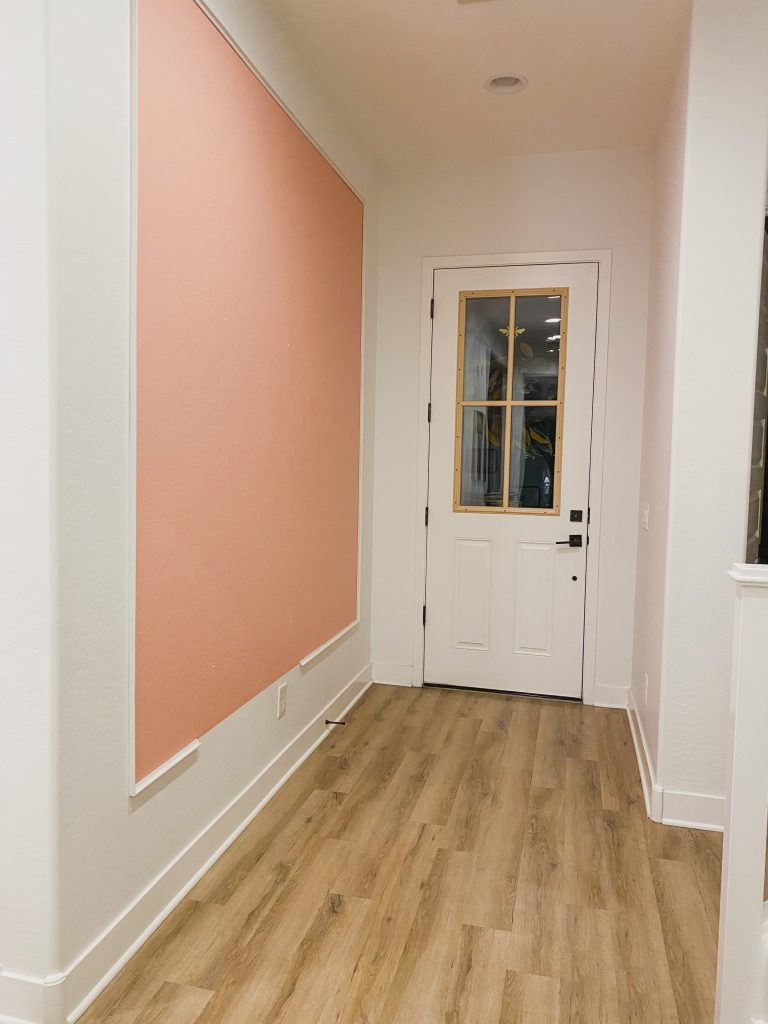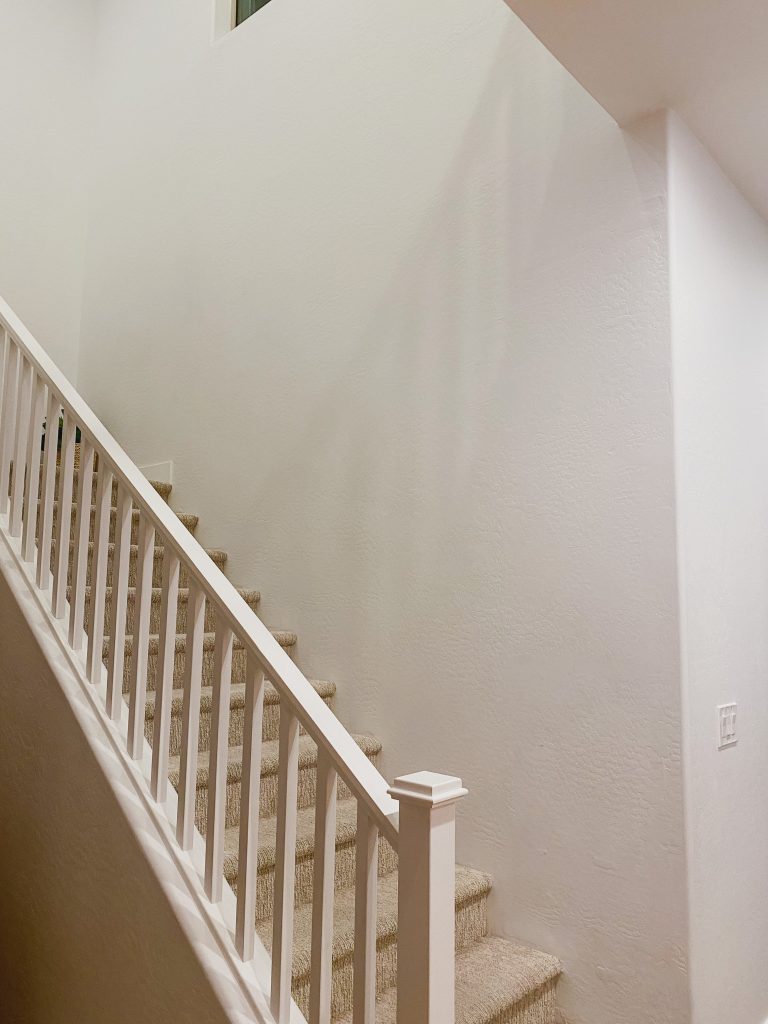 Make sure to check out & follow along with all of the other insanely talented designers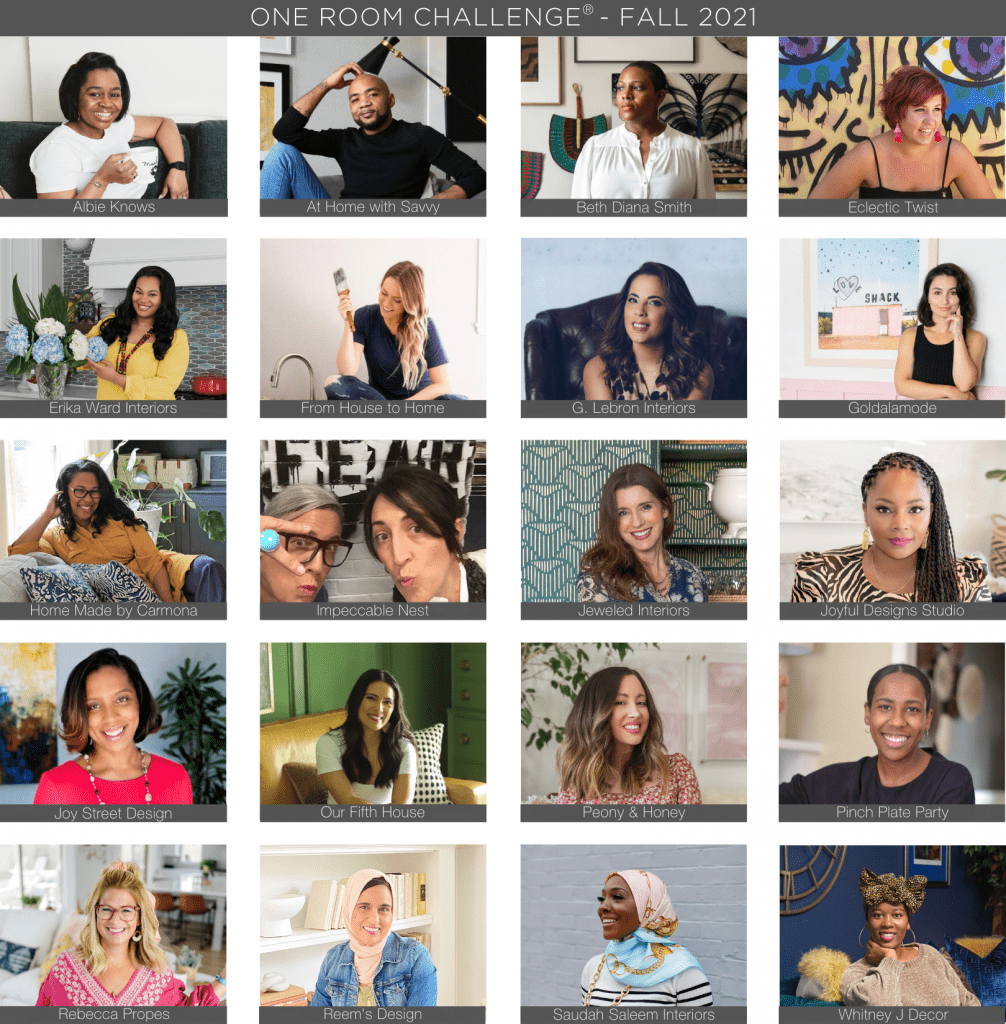 Albie Knows| At Home with Savvy | Beth Diana Smith | Eclectic Twist| Erika Ward InteriorsFrom House to Home| G. Lebron Interiors | Goldalamode | Home Made by Carmona| Impeccable NestJeweled Interiors| Joyful Designs Studio| Joy Street Design | Our Fifth House| Peony & HoneyPinch Plate Party | Rebecca Propes | Reem's Design | Saudah Saleem Interiors | Whitney J Decor