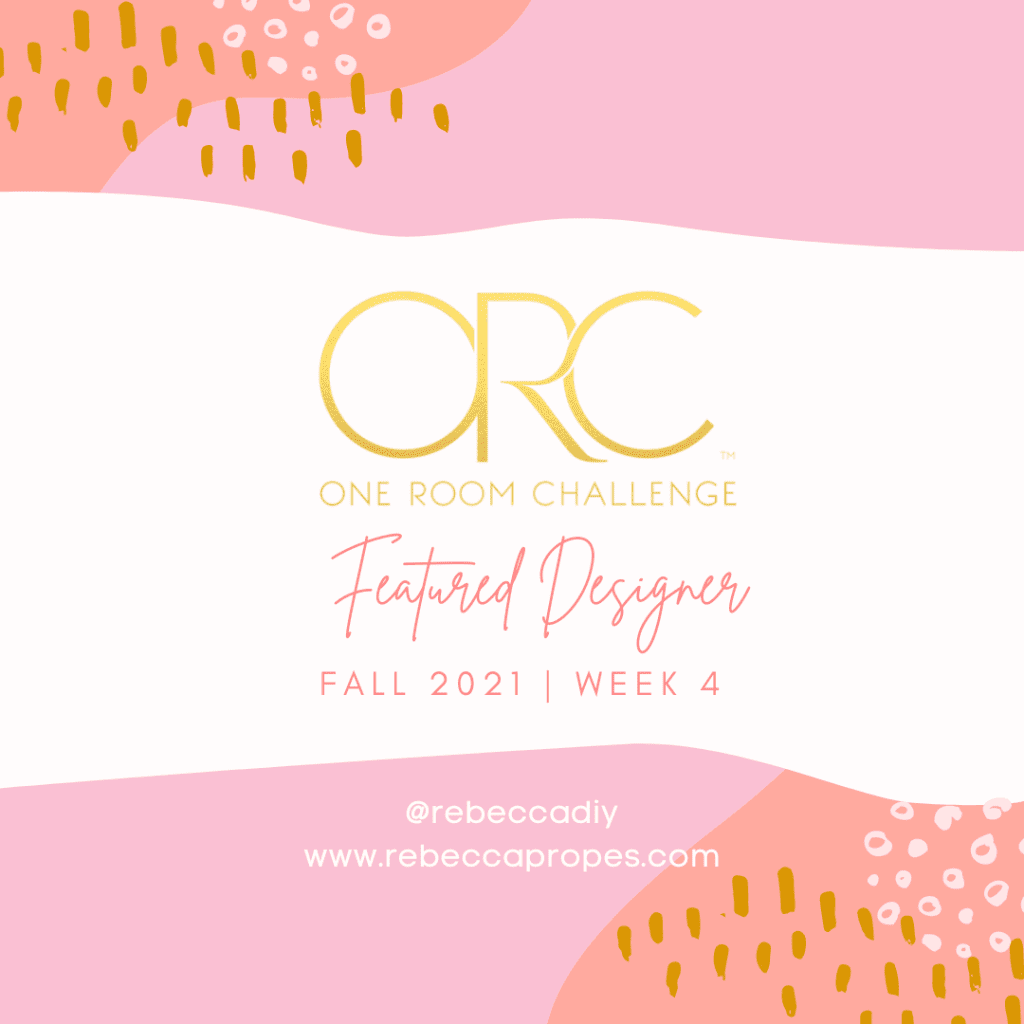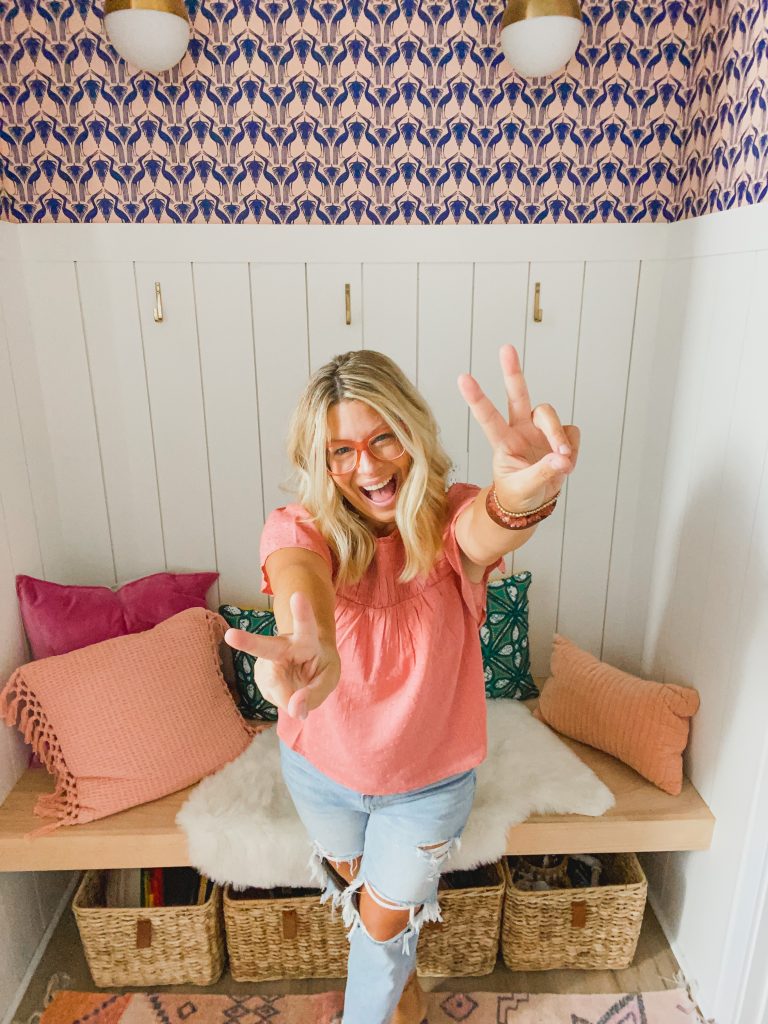 Hi friends!!! Can you believe that we are HALF-WAY-THROUGH this One Room Challenge??!! Time is flying by and I am turning it up this week. I've added some more items into the space and I'd love to share what they are.
The stairs are a pretty big focal point for the overall design and I thought it'd be fun to bring a little more attention to them.
Ornamental Decorative Millwork
A huge thanks to Ornamental Decorative Millwork for being able to provide the following. I am adding these decorative stair risers.
Another add in from Ornamental Decorative Millwork is going to be these Maple Faux Beams…remember I said I wanted to add some architectural interest and I think these beams will be perfect for that.
Fabricut
There was an area in this space that needs some attention to I've decided to dress the window. There is a 15′ multi-sliding door along one side of the hallway and there is just a void that could use some help so I've decided to embellish some plain white window panels with this playful Fabricut / Stroheim Pom Pom trim. I think this will perfectly frame this current blank window situation.
Emtek
I am getting ready to paint the inside of the front door and realized that there is an opportunity to add some upgraded "jewelry" or new hardware to the door makeover and this is where my friends from Emtek can help me out. Their selection of hardware was just incredible and they also offer various finishes. I landed on this set – Transitional Heritage Monolithic in a Satin Brass finish. This beautiful door hardware set will enhance the first impression when people enter our home and also leave a lasting impression when people leave. I am sooo excited to install this asap…oh…now to get to painting this door!!
Make sure to follow along on my Instagram to see real time peeks at this project and please check out all of the other designers working hard too!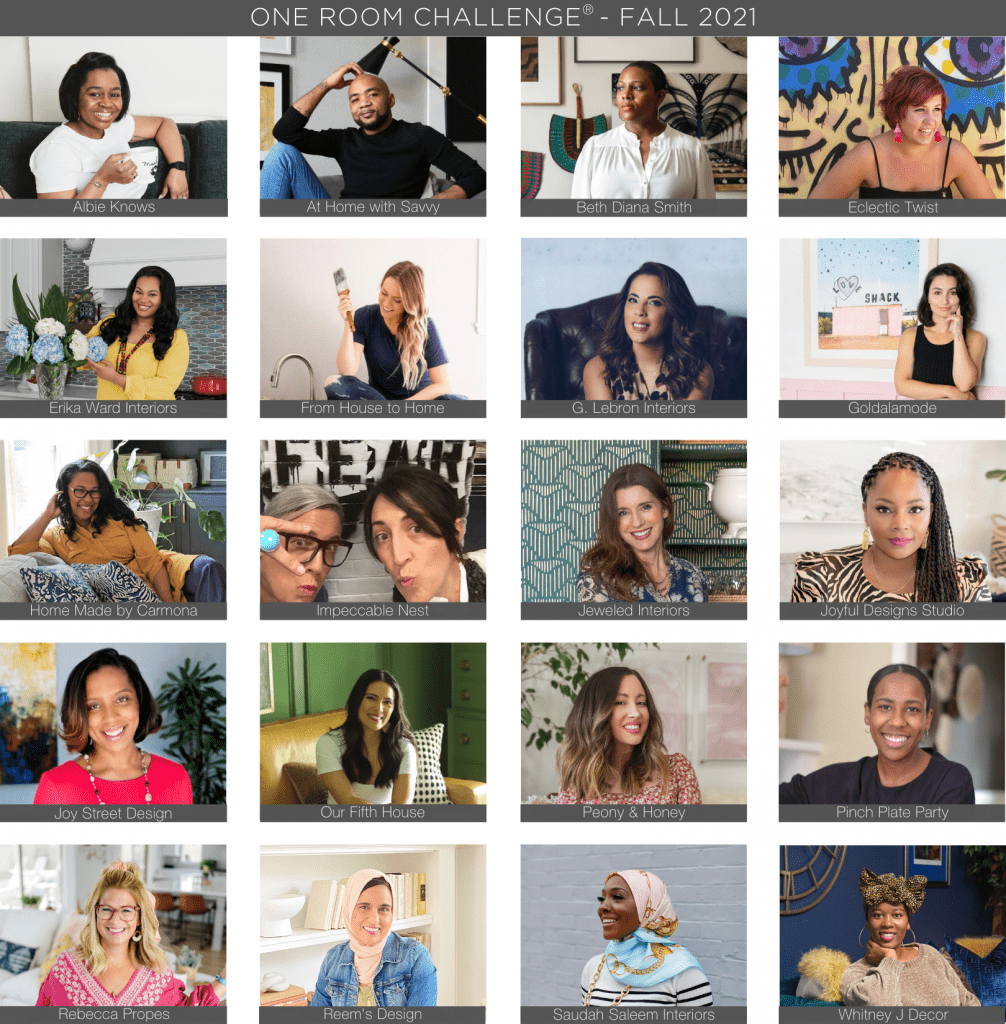 Albie Knows| At Home with Savvy | Beth Diana Smith | Eclectic Twist| Erika Ward InteriorsFrom House to Home| G. Lebron Interiors | Goldalamode | Home Made by Carmona| Impeccable NestJeweled Interiors| Joyful Designs Studio| Joy Street Design | Our Fifth House| Peony & HoneyPinch Plate Party | Rebecca Propes | Reem's Design | Saudah Saleem Interiors | Whitney J Decor
Media BH&G | TM ORC