I was so excited when Stephanie from Casa Watkins Living reached out to me and ask if I would like to participate in her 7th Annual My Home Style Blog Hop: Christmas Tree edition! I mean…since it's the most wonderful time of the year and I adore Stephanie…I had to join in on the fun!!!
If you're joining me from Stacies Spaces WELCOME
The way this works…there are 6-7 different bloggers sharing their unique holiday trees each day this week and today is my day to share!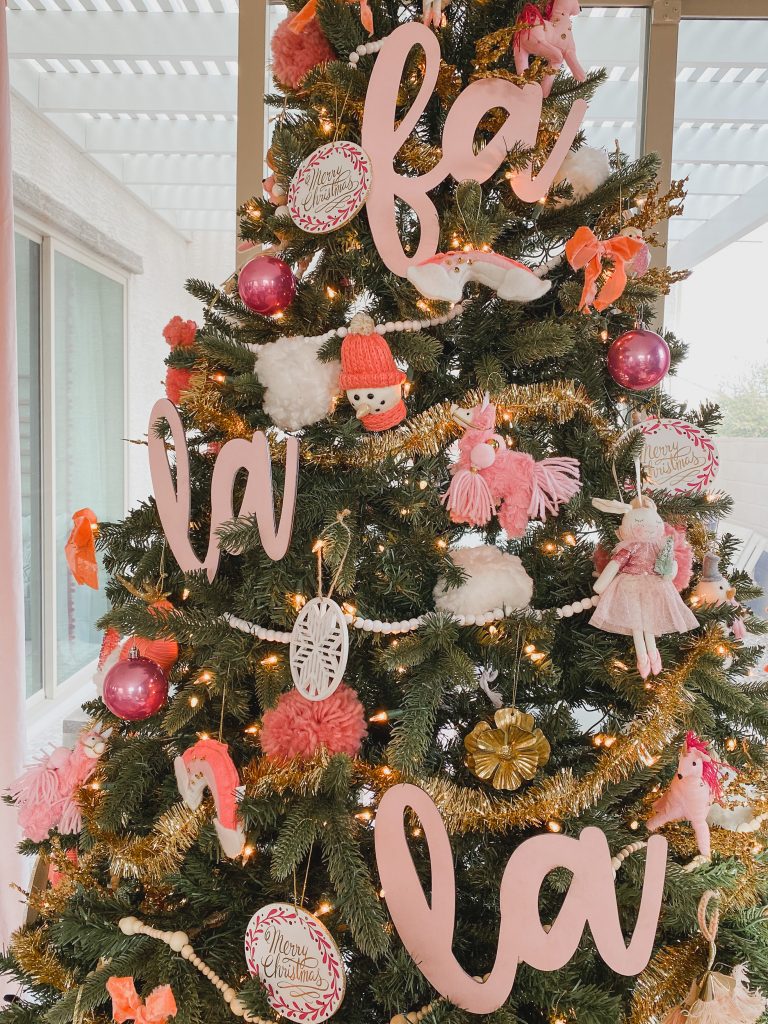 My Plan
I didn't deviate to far from what my holiday decor was last year…I just wanted to add to it. I love PINK, boho and collected ornaments so I stuck with that plan plus I found the cutest wrapper paper to match the tree!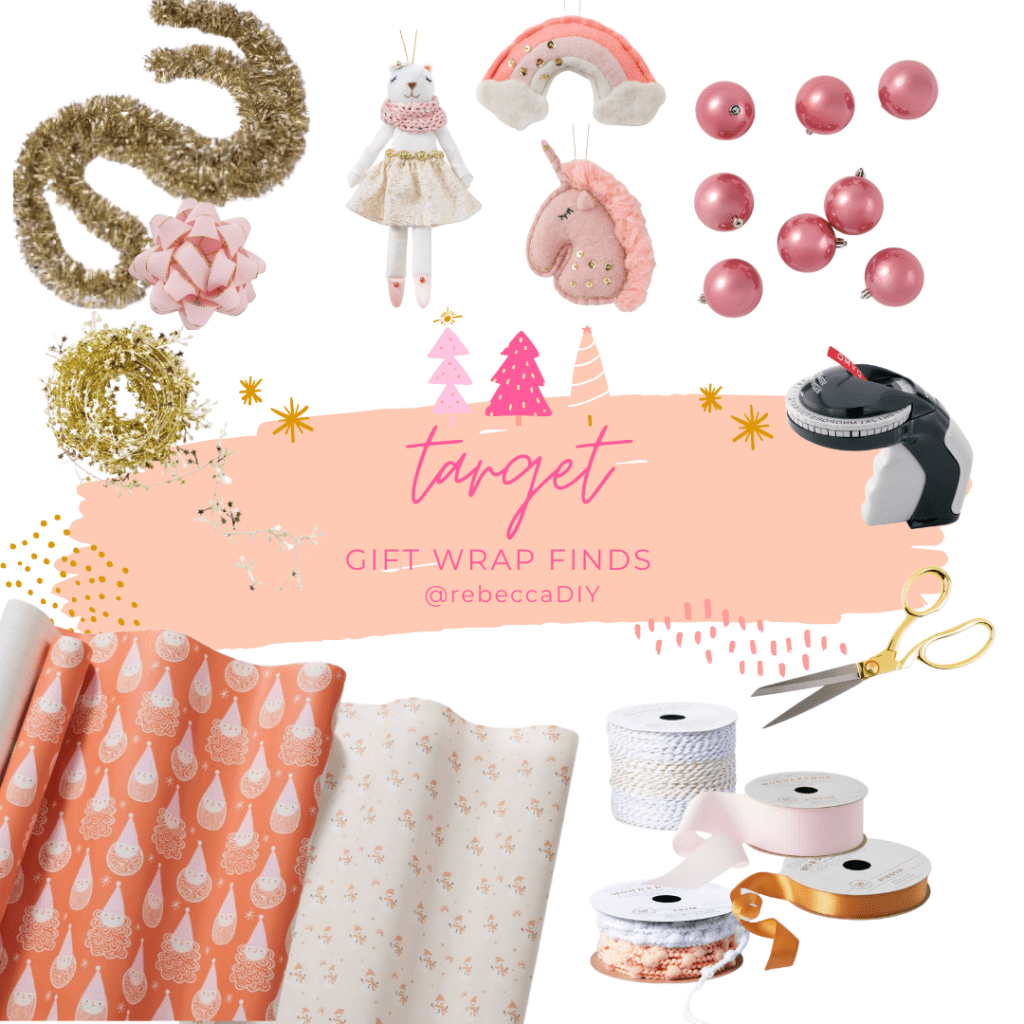 Boho Christmas
So when decorating my tree I like to set out all of the ornaments in groups just so I know how many of each that I have. This makes it easier for placement.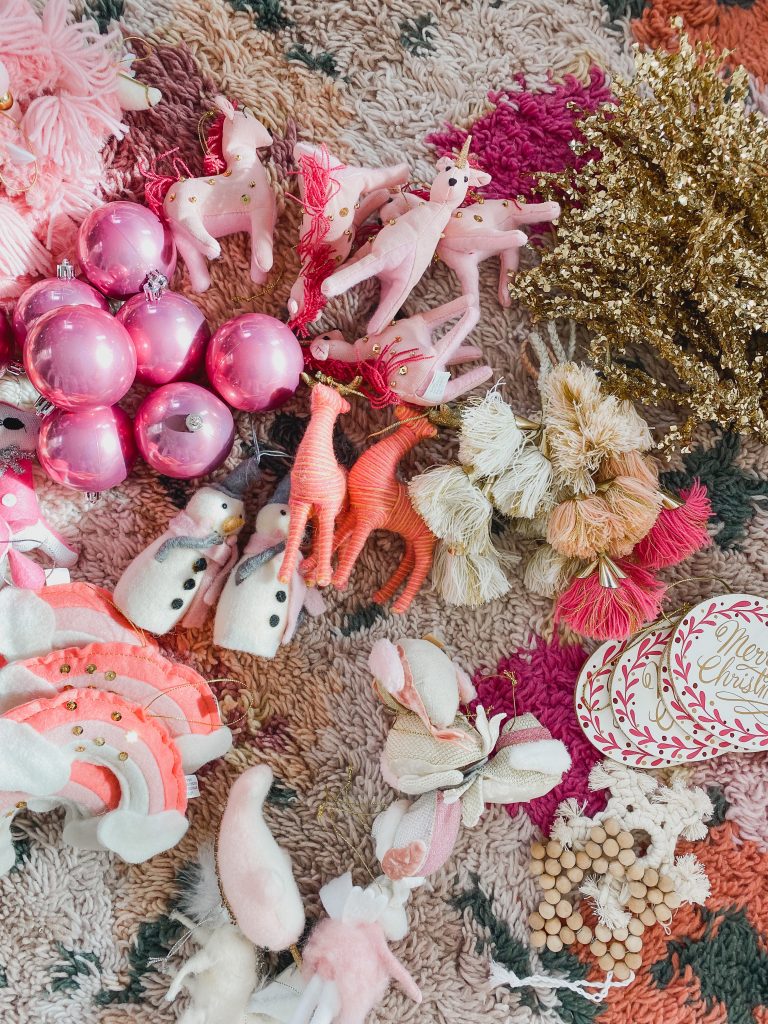 The Before
We have a pre-lit tree and I always like to start out with strands of wood beads and gold tinsel garland.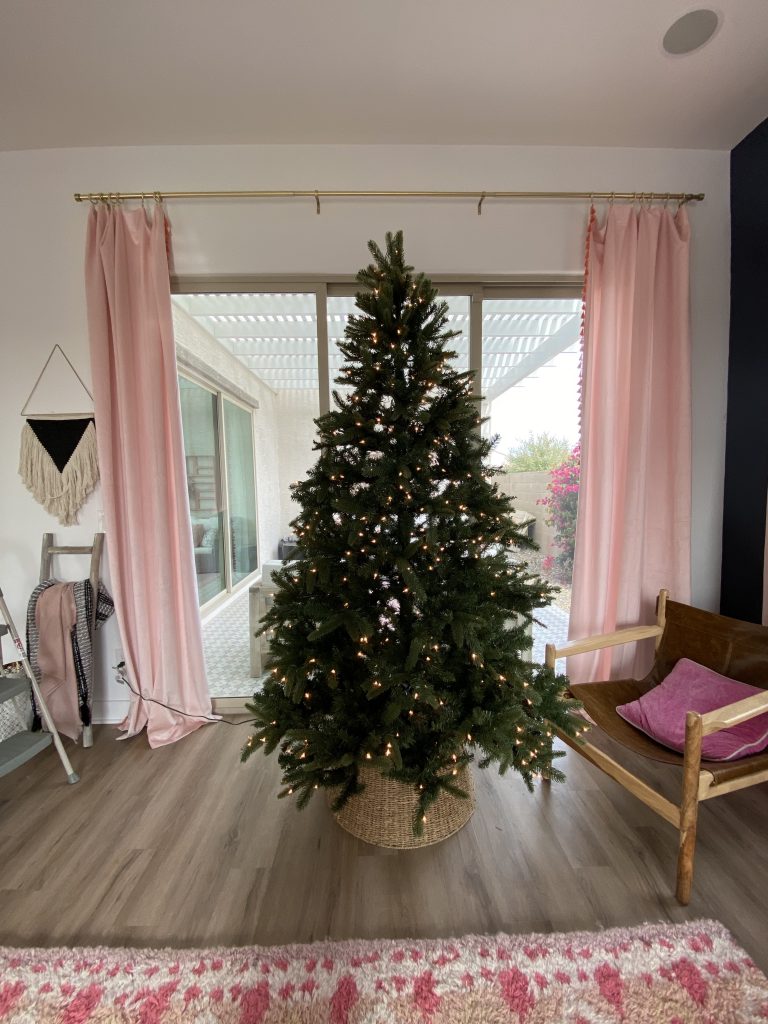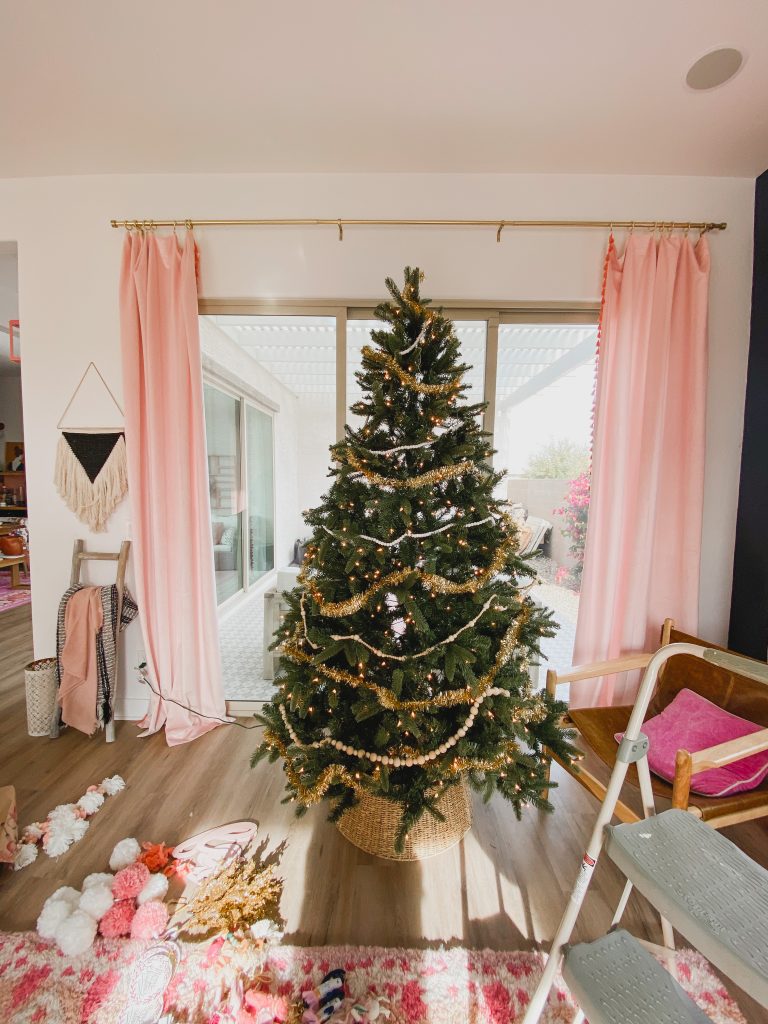 I'm pretty sure that if I were an ornament, this is what I would look like, LOL! Here is a closer peek at what I am dressing my tree with.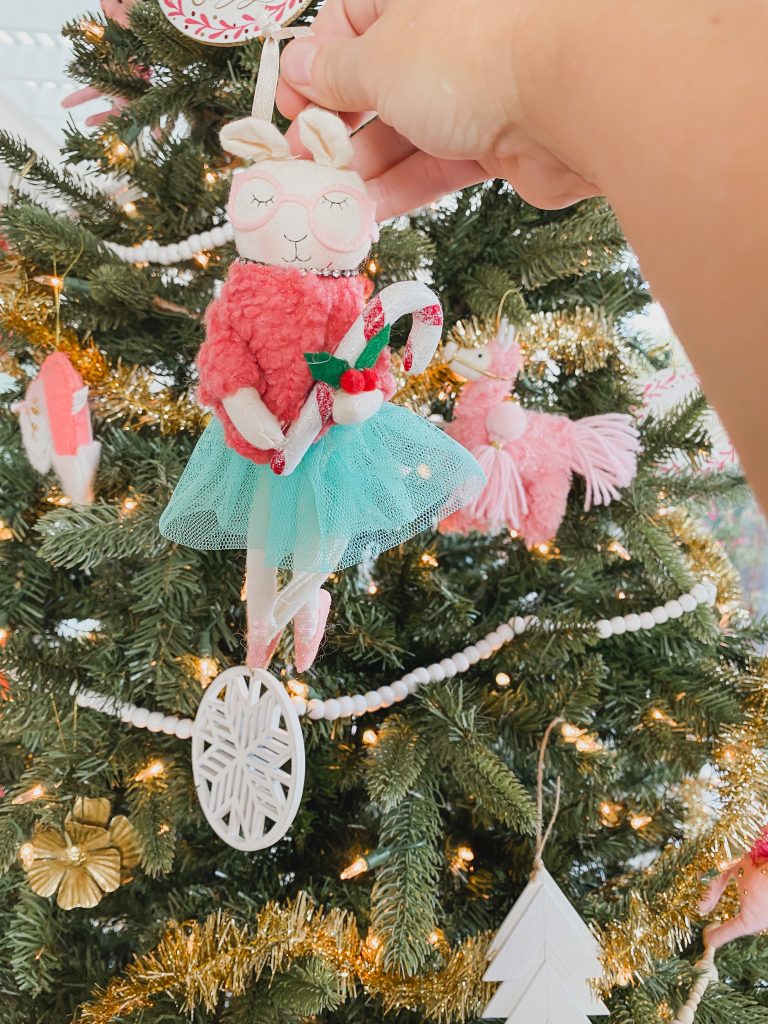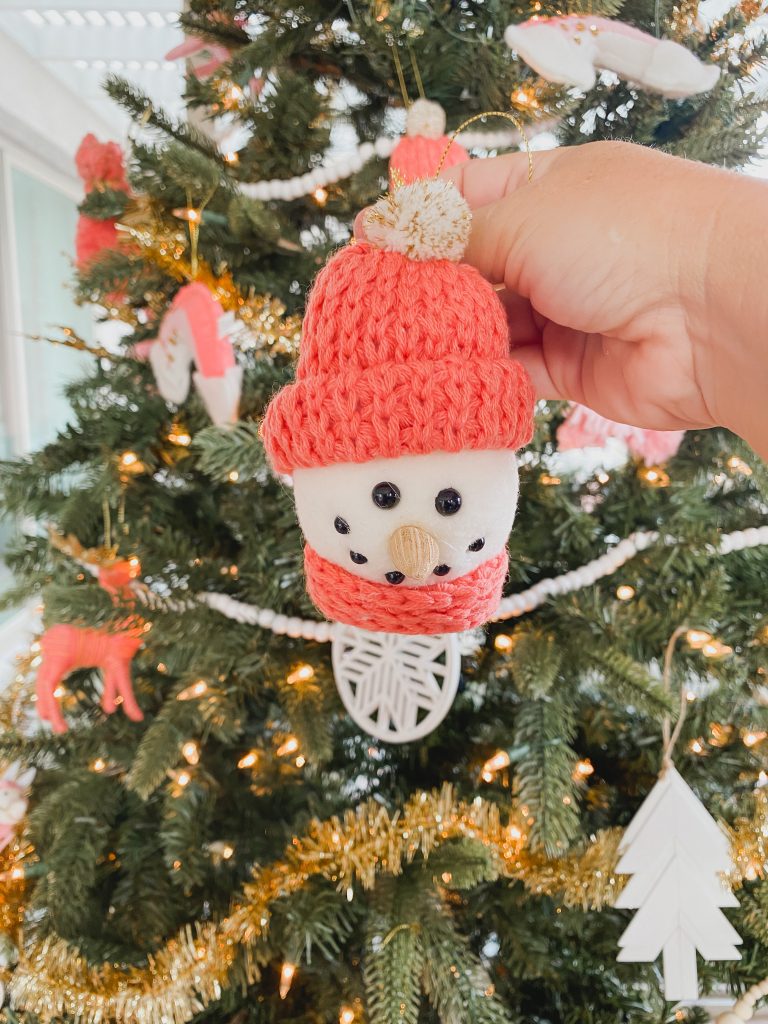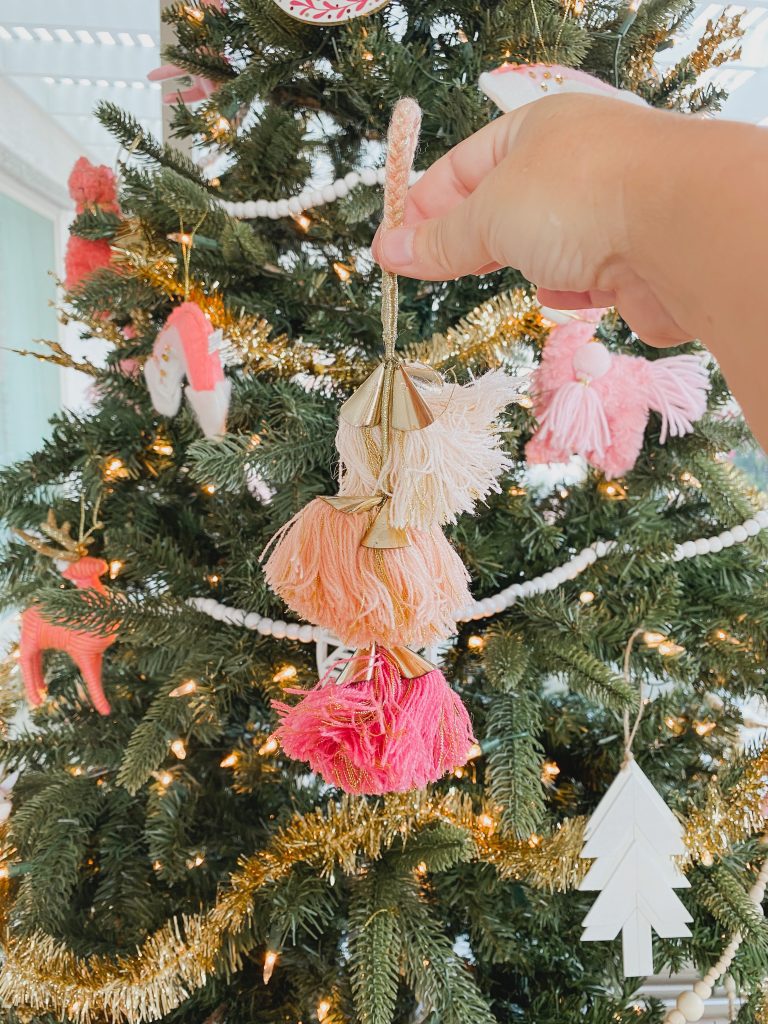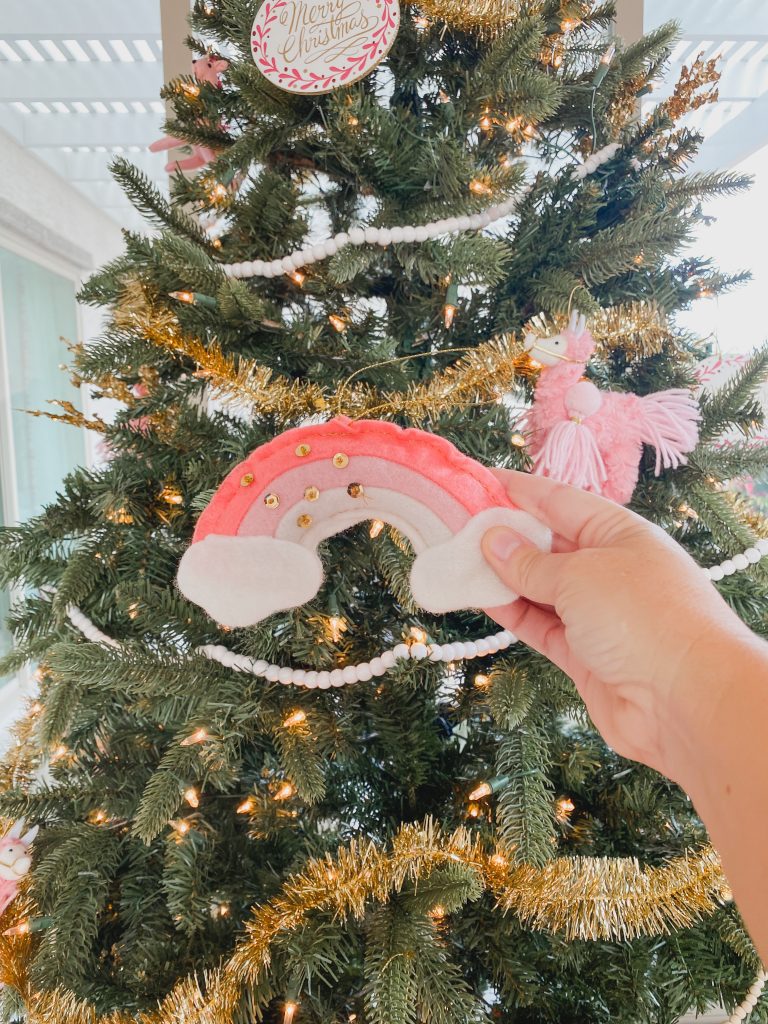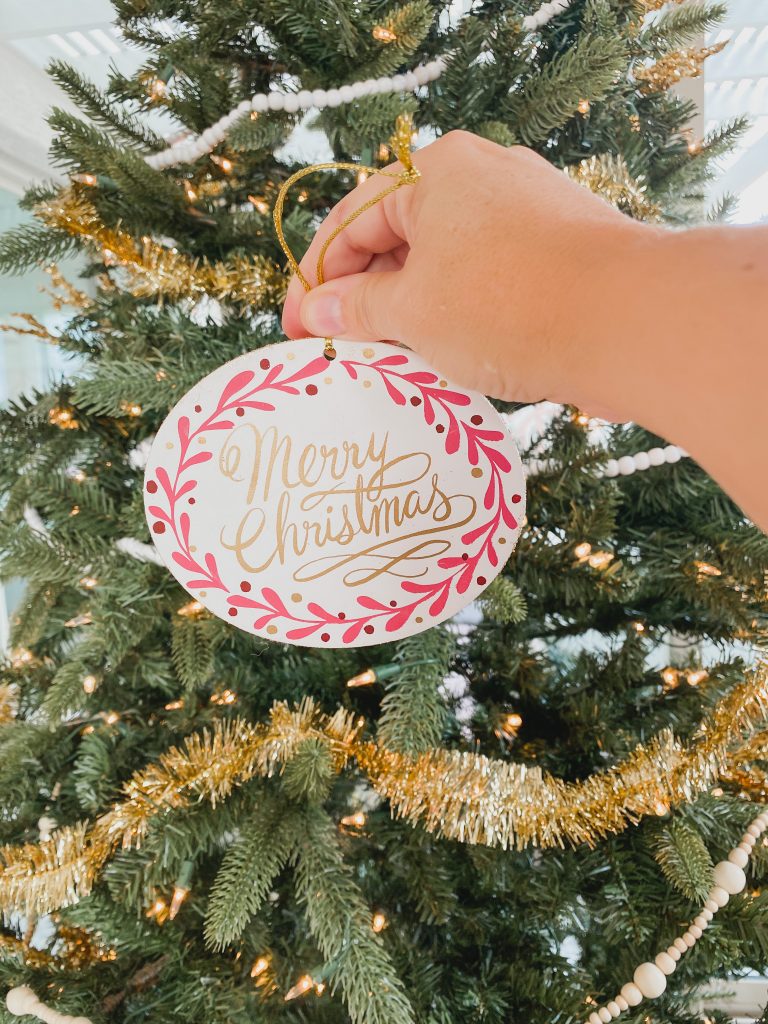 The After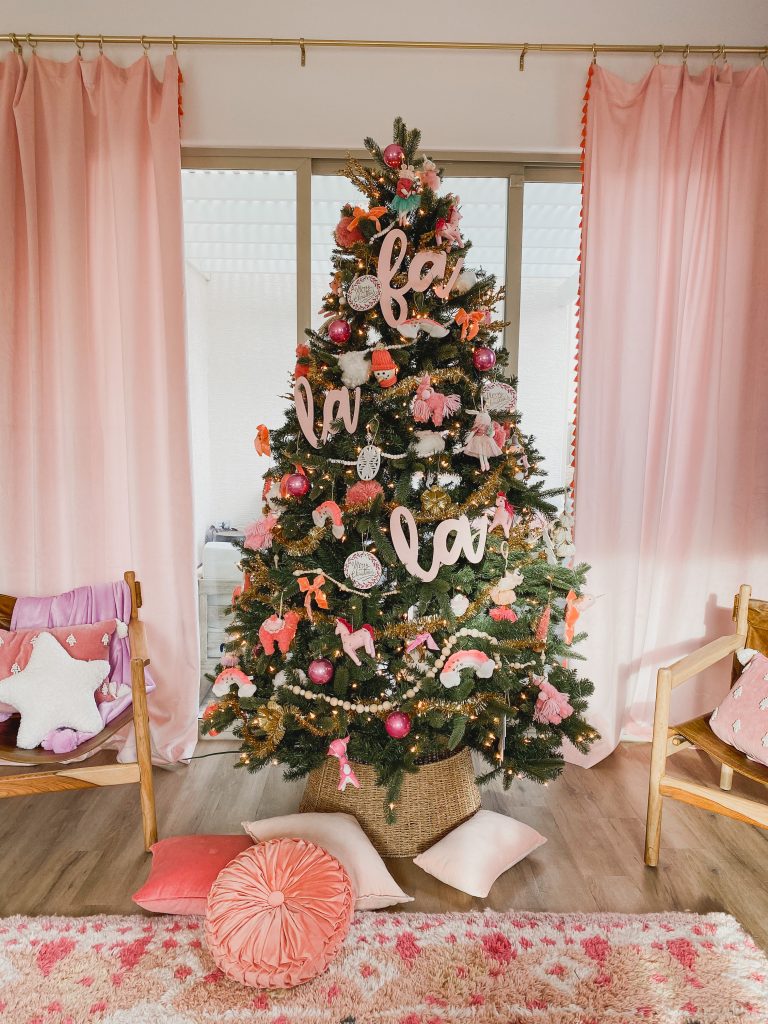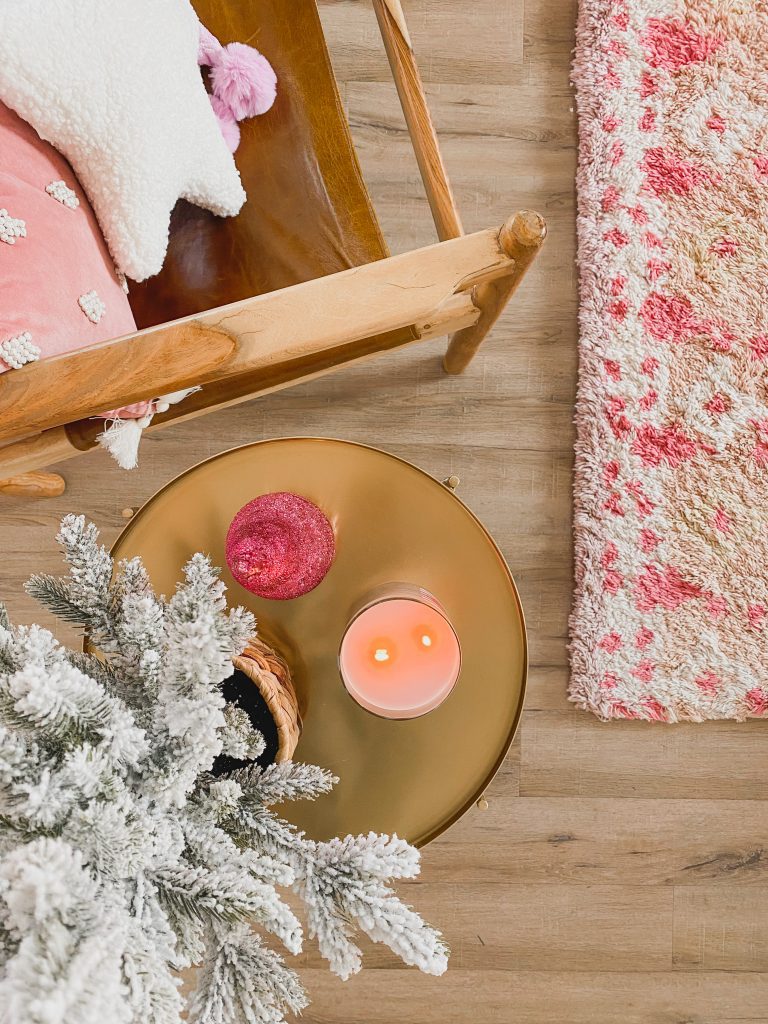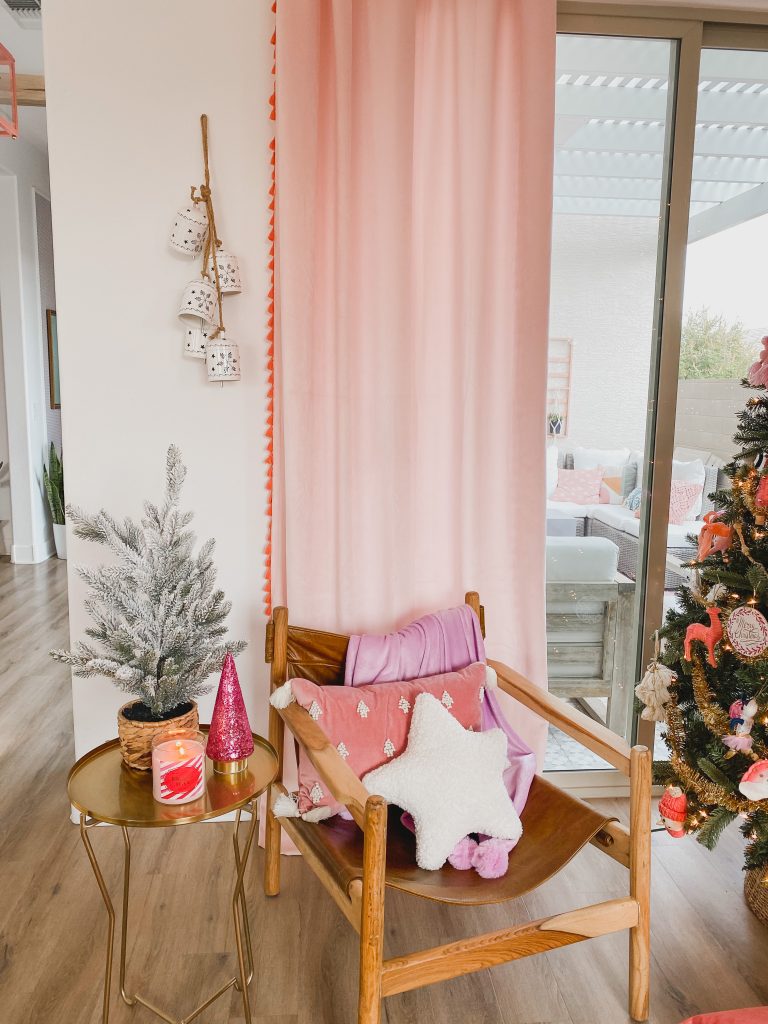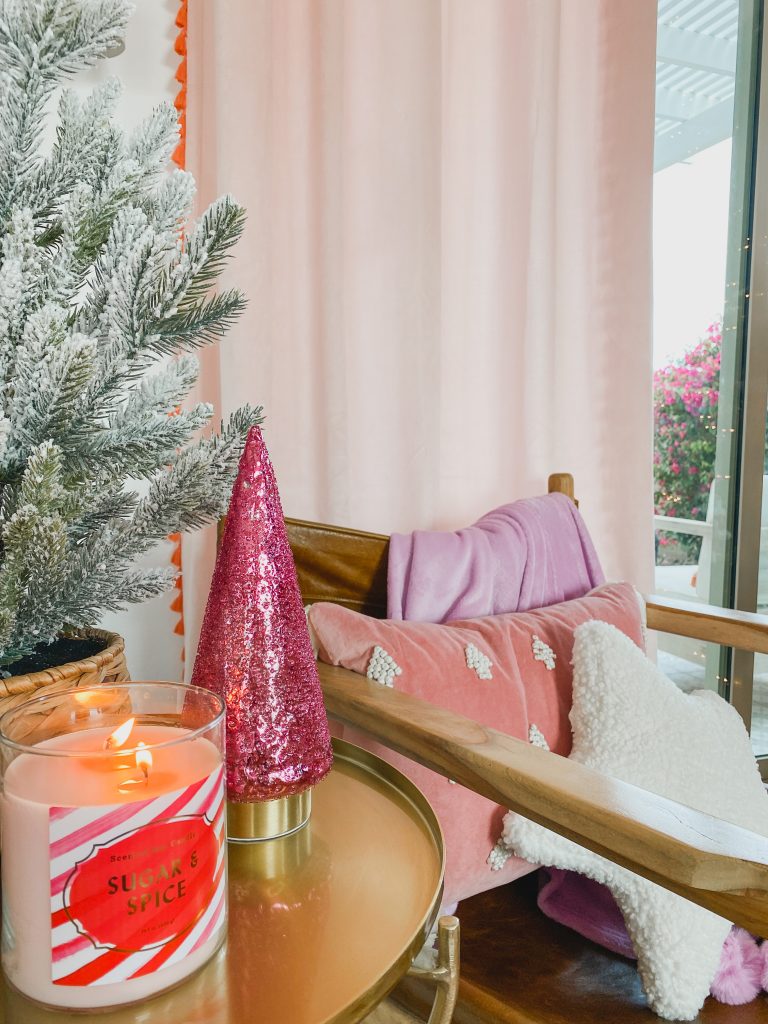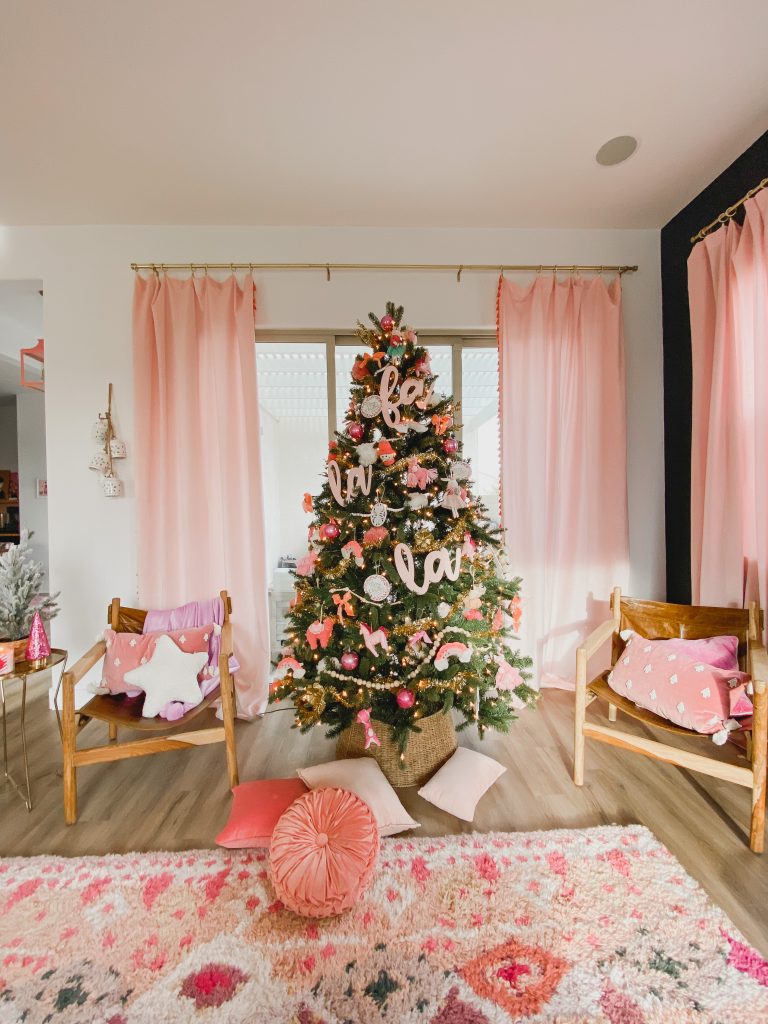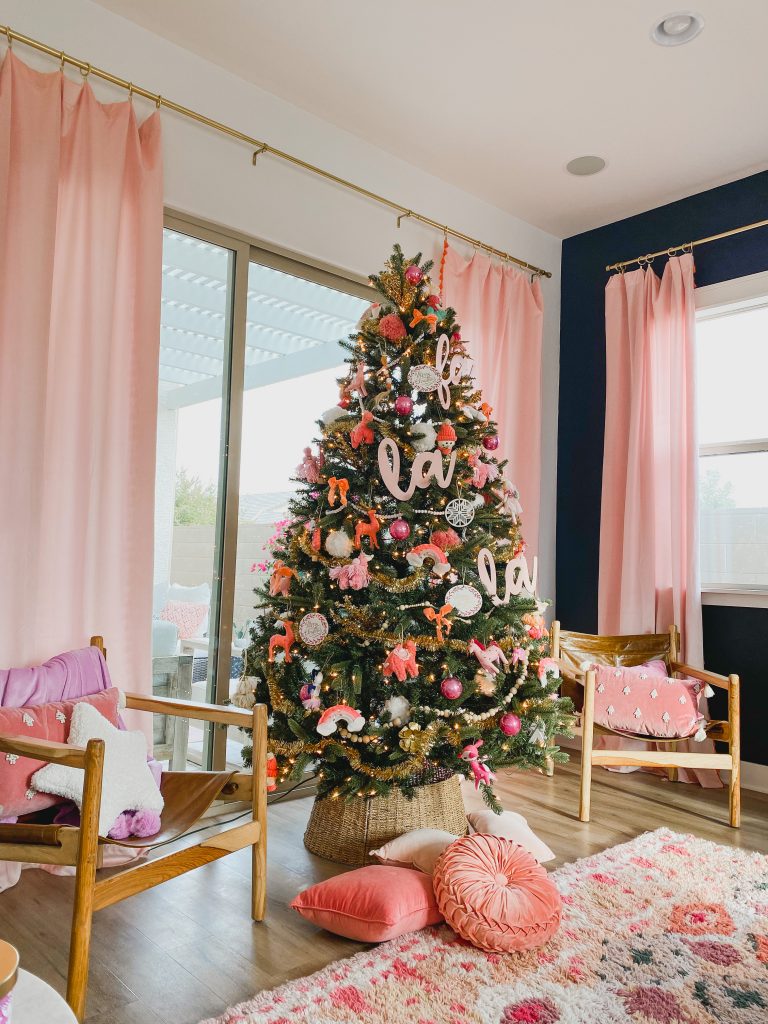 Make sure to check out my friend Liz over on her blog Liz Morrow Studios plus take a peek at ALL of the beautiful trees below!

Monday
Casa Watkins Living // Up To Date Interiors // Mocha Girl Place // Kate Decorates // House of Hipsters // Monica Wants It
Tuesday
The Happy Housie // SKG Designs // Delineate Your Dwelling // Cuckoo 4 Design // Room Bloom Design // My Sweet Savannah
Wednesday
Iris Nacole // PMQ For Two // Stacies Spaces // Rebecca Propes // Liz Morrow Studios
Thursday
Au Petite Salon // Taryn Whiteaker Designs // The Honeycomb Home // Daly Digs // T Moore Home // Love Your Abode
Friday
Haneens Haven // Our Fifth House // Seeking Lavender Lane // Two Twenty One // Amber Oliver // Zig and Company