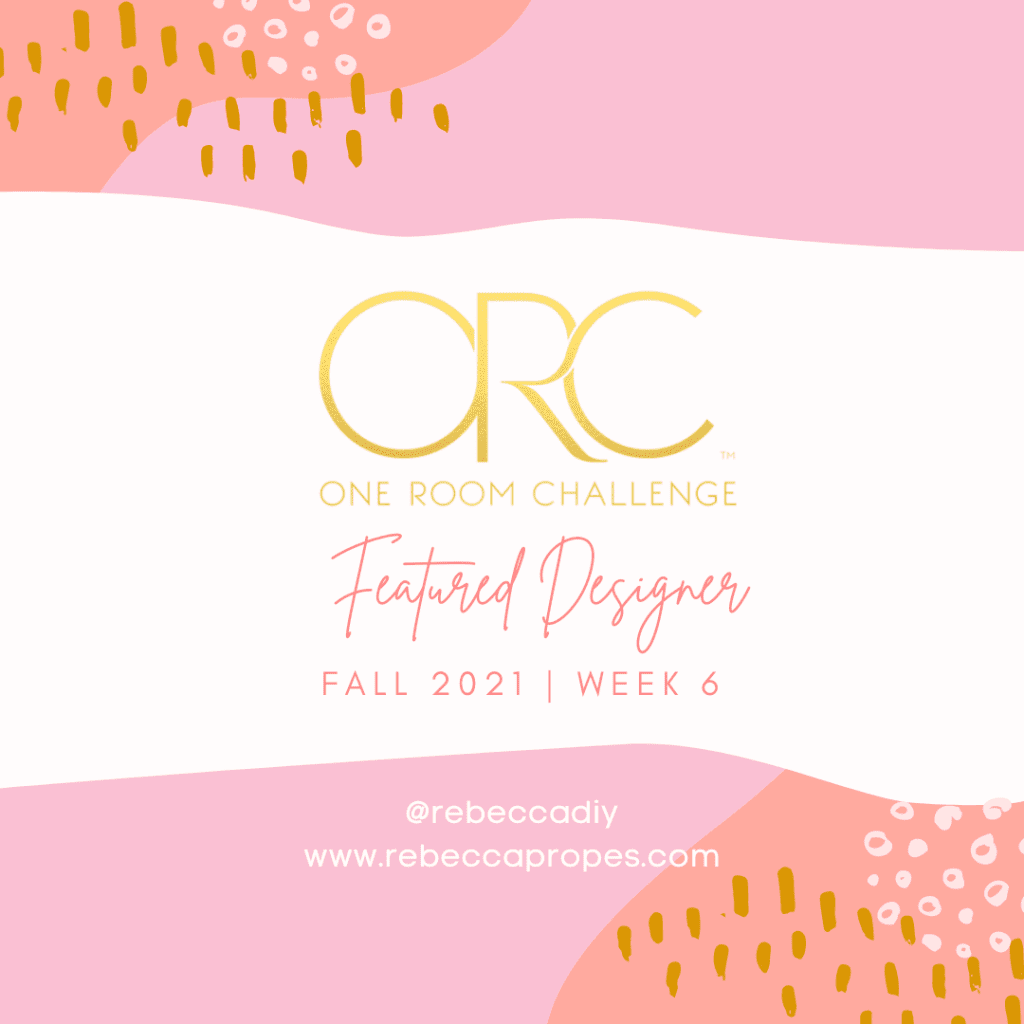 Can you all believe we are entering week 6 of the One Room Challenge? Six weeks in and these last two weeks are going to be BUSY! I am saving the BEST and most difficult parts for last.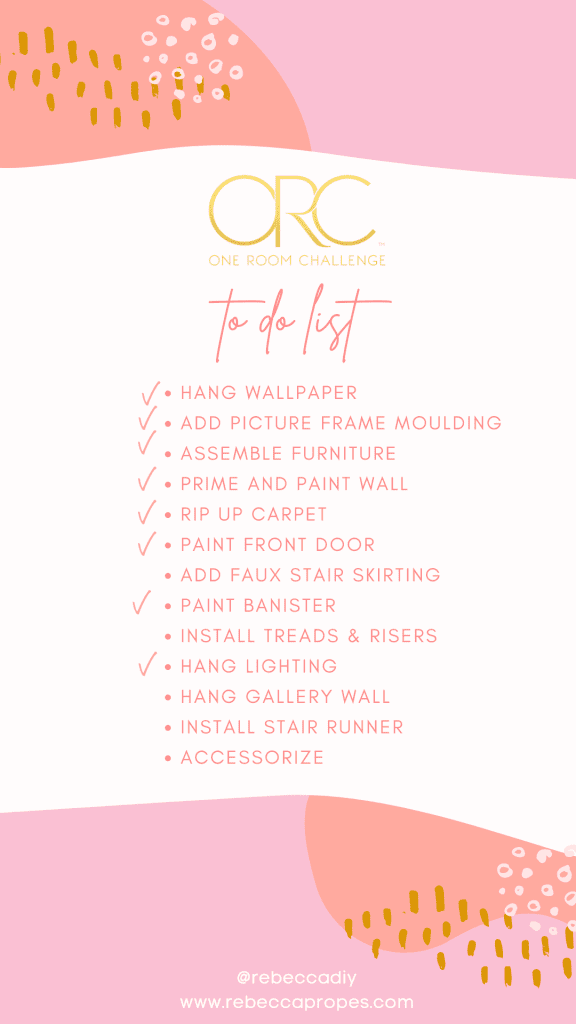 As you can see from the updated checklist, a lot was accomplished this week so it feel good to check it off the list!
bannister painted (posts painted Noble Blush & Railings painted Sunset Pink, both from Behr Paint Semi-Gloss)
Interior of front door painted (Black by Behr in Satin)
Emtek Front Door Hardware installed
Stair Carpet tear out
Faux Stair Skirt Started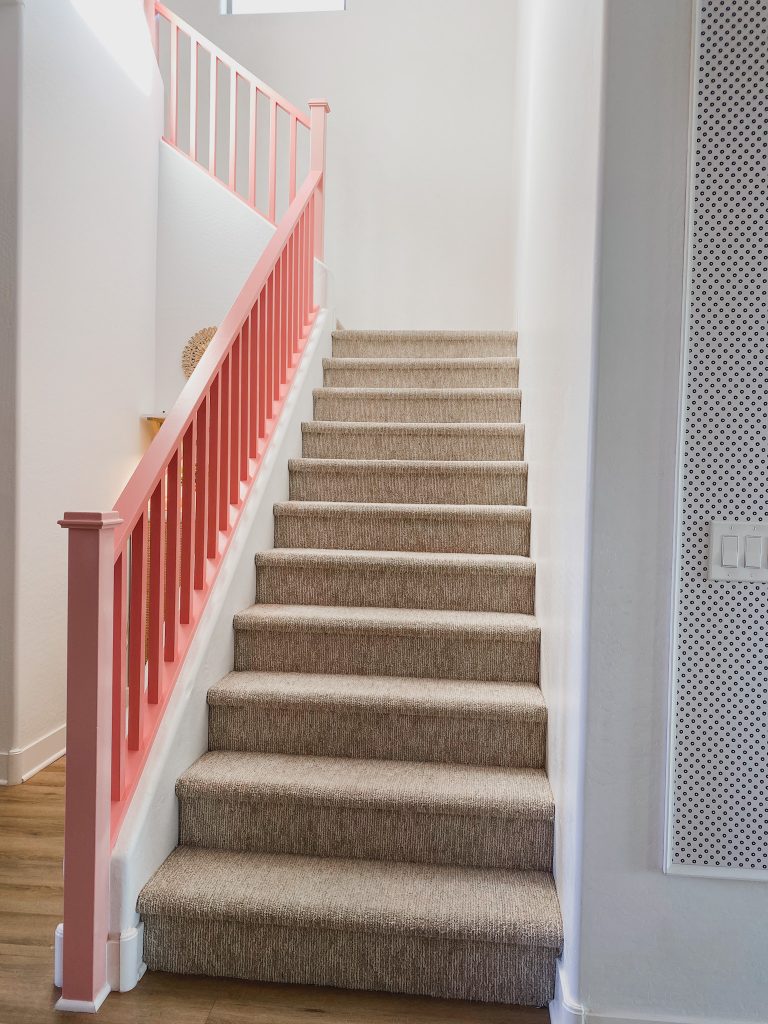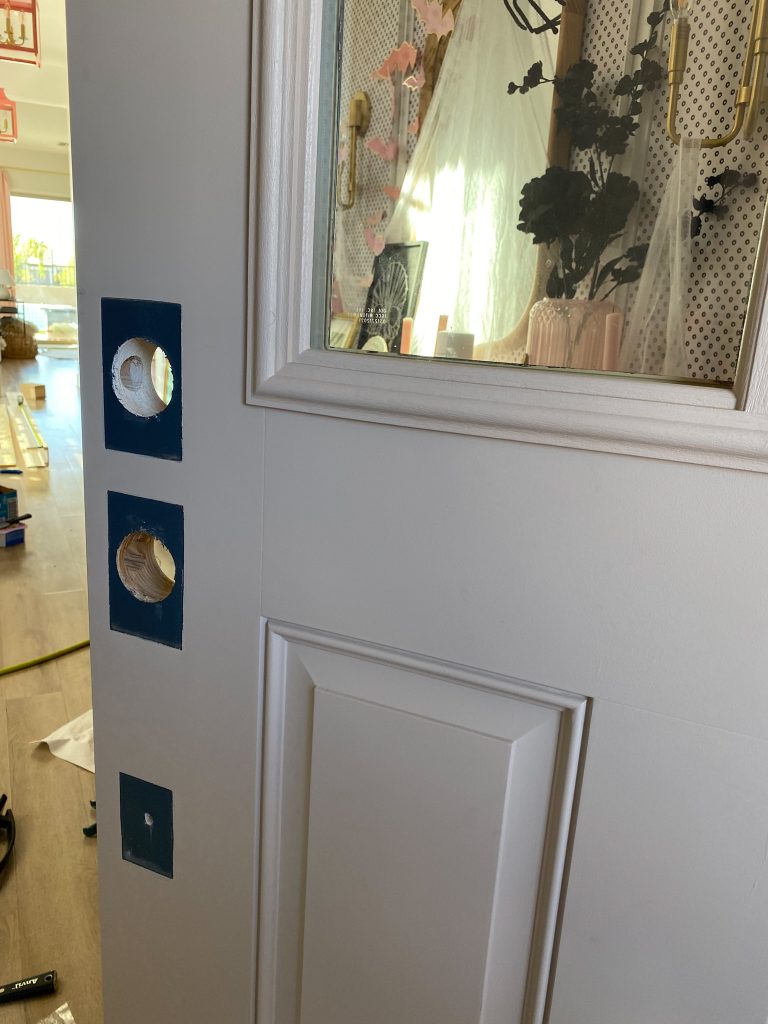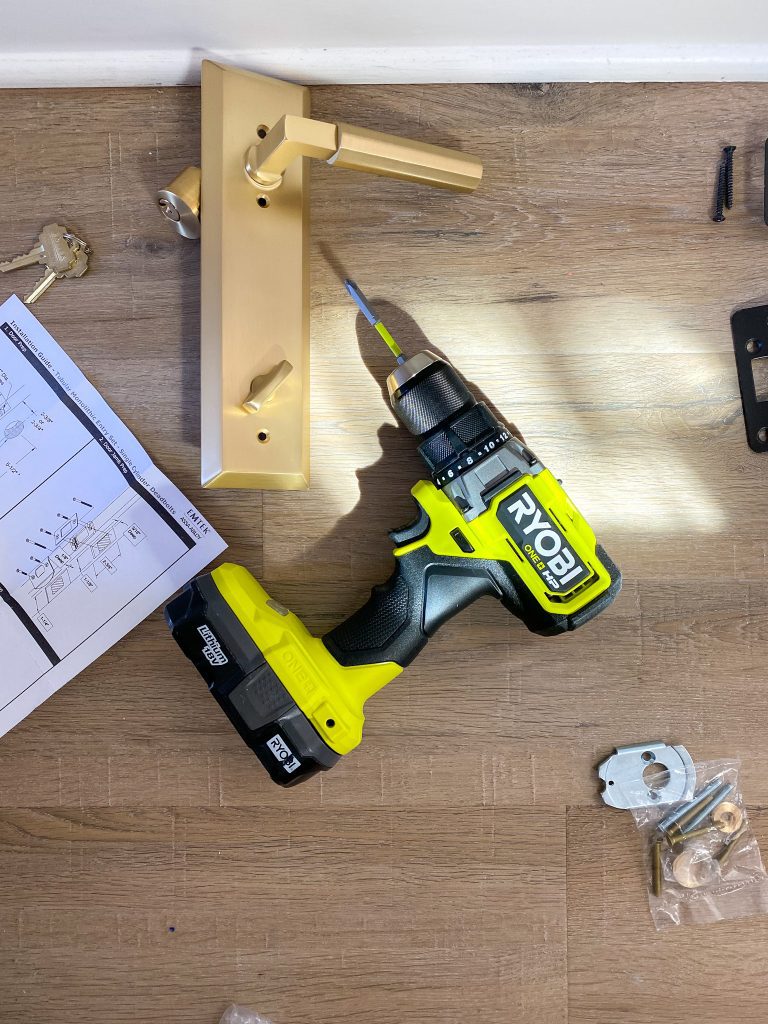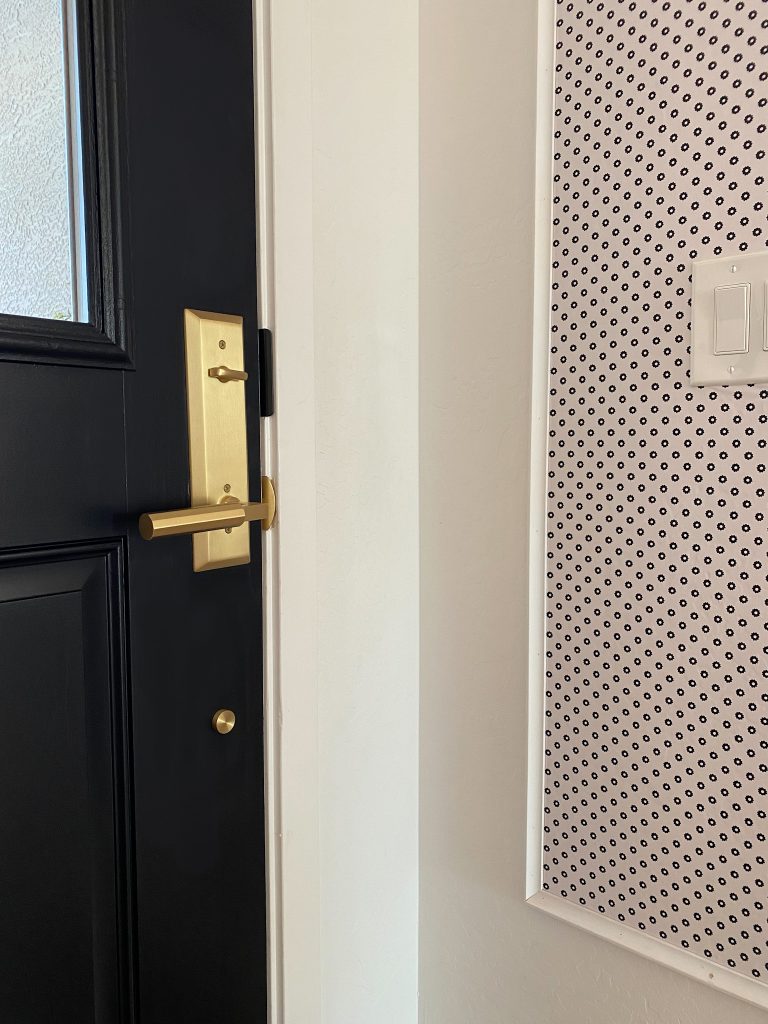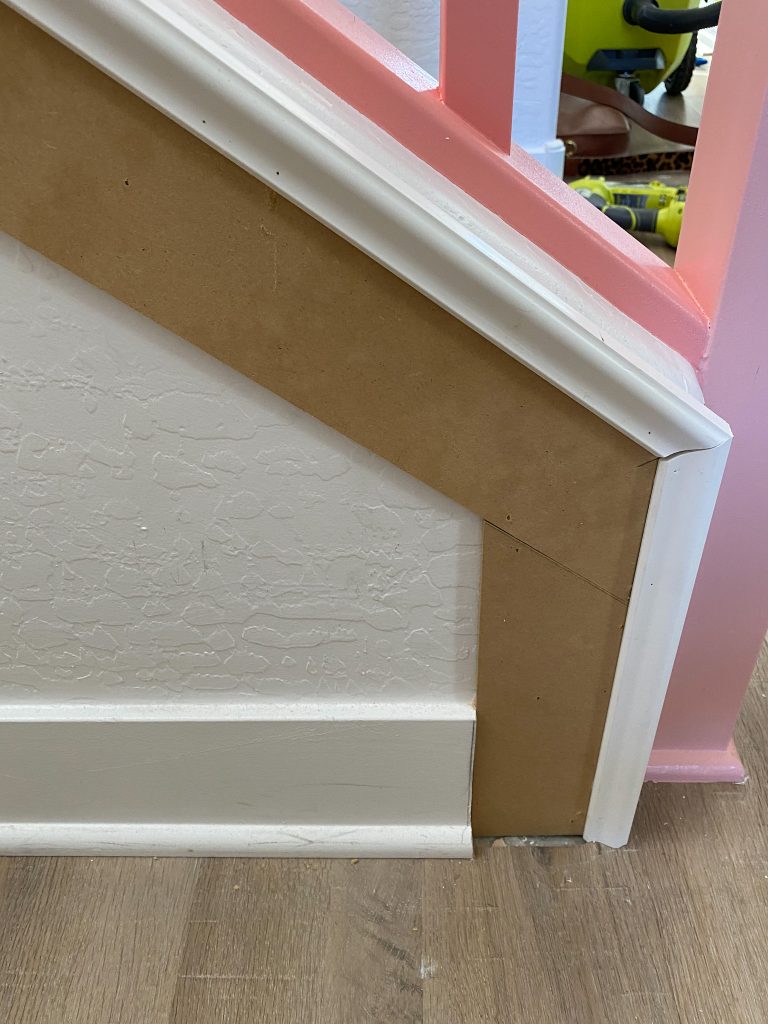 For this upcoming week, I'd like to focus on finishing the stair trim, getting the flooring on the stairs plus and filling, caulking the trim.
This week felt great to get so much done. You know the routine… check back next week and see how the stairs are coming along. And of course, don't forget to check in with all of the other designers and see what they are up to this week!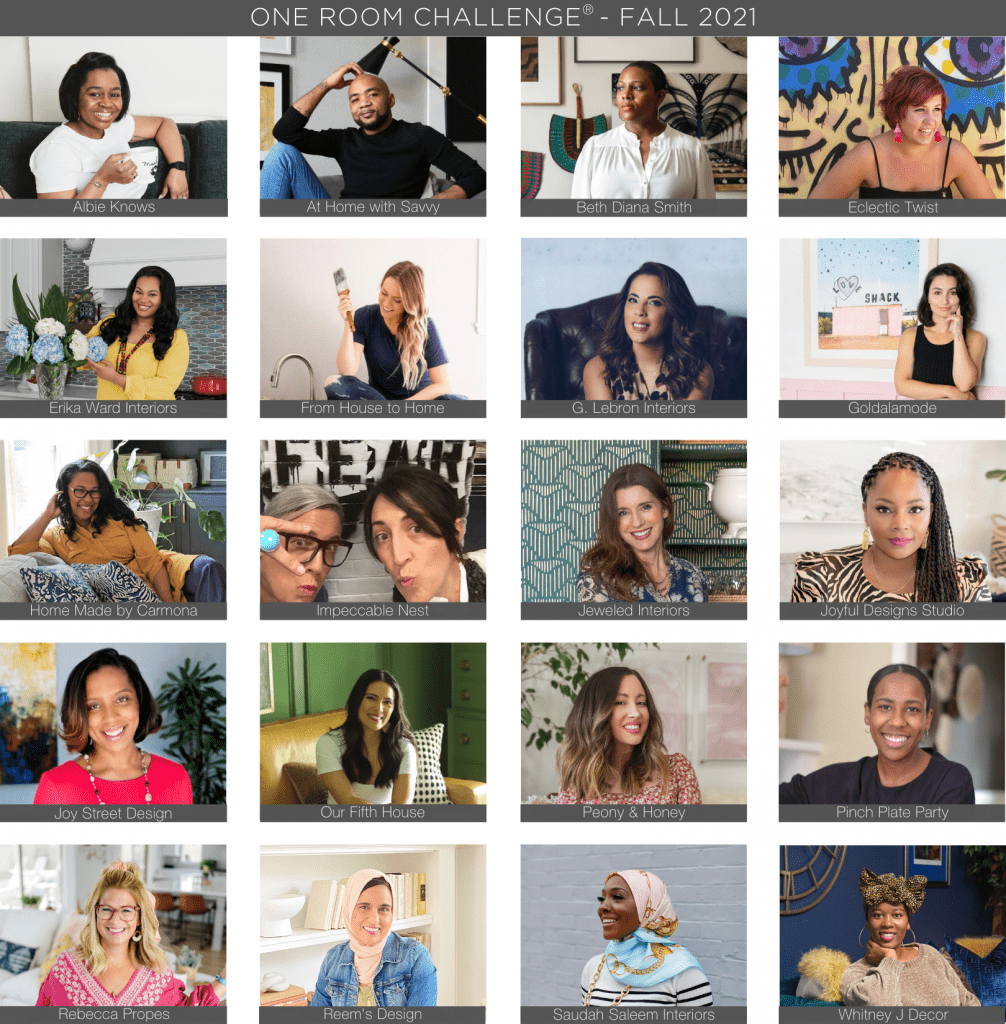 Albie Knows| At Home with Savvy | Beth Diana Smith | Eclectic Twist| Erika Ward InteriorsFrom House to Home| G. Lebron Interiors | Goldalamode | Home Made by Carmona| Impeccable NestJeweled Interiors| Joyful Designs Studio| Joy Street Design | Our Fifth House| Peony & HoneyPinch Plate Party | Rebecca Propes | Reem's Design | Saudah Saleem Interiors | Whitney J Decor
Media BH&G | TM ORC