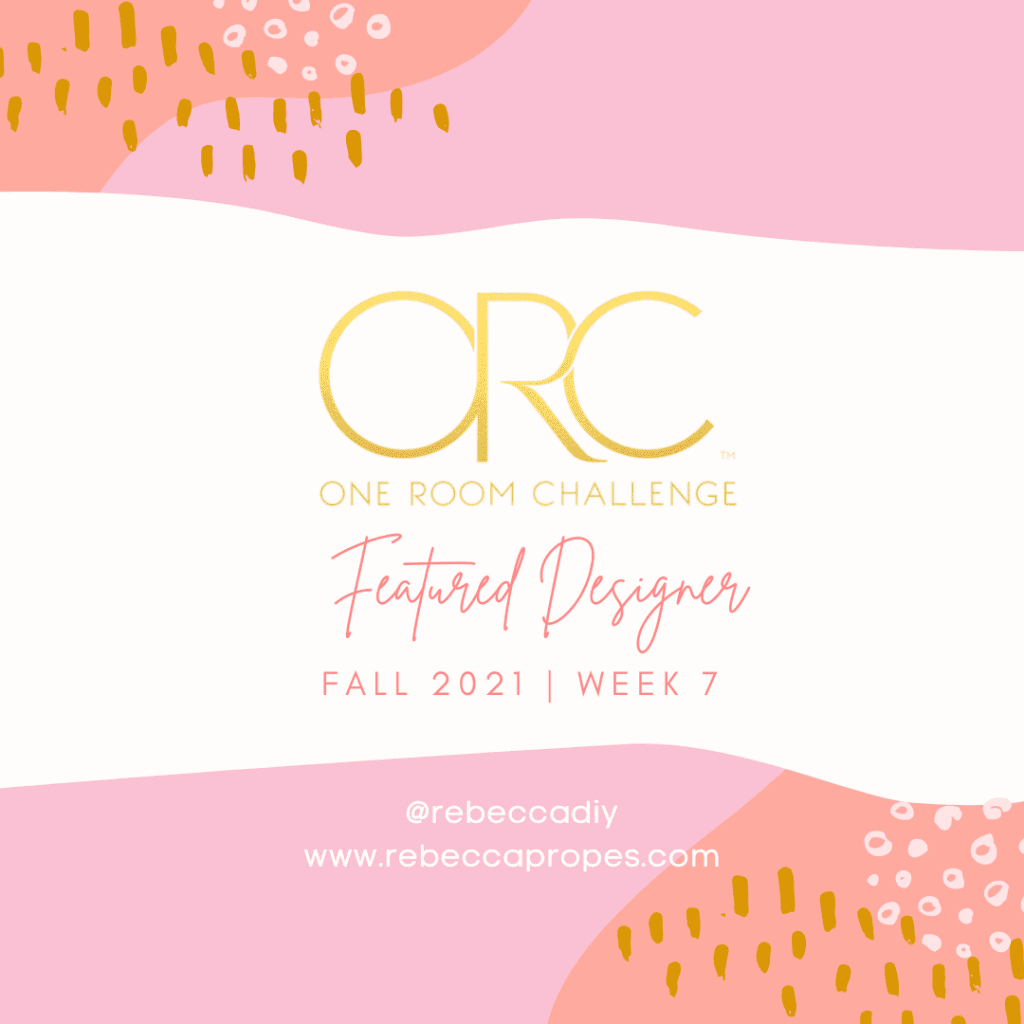 So there is ONE WEEK left to the One Room Challenge and its time to hustle! But first…let's chat about what went down this week. I made a pretty big pivot. I was originally going to install a "faux stair skirt" but once we removed the carpet and tack strips we noticed that there was a big enough gap on either side, all the way up to add a traditional skirt. However, this was not something I was going to tackle on my own given the time it would take. I enlisted a friend to help me and I am so glad I did! We opted for hardboard that is 3/16″ thick to use as skirt and then we will top it with a decorative cap…fill the seams and holes, sand, prime then paint.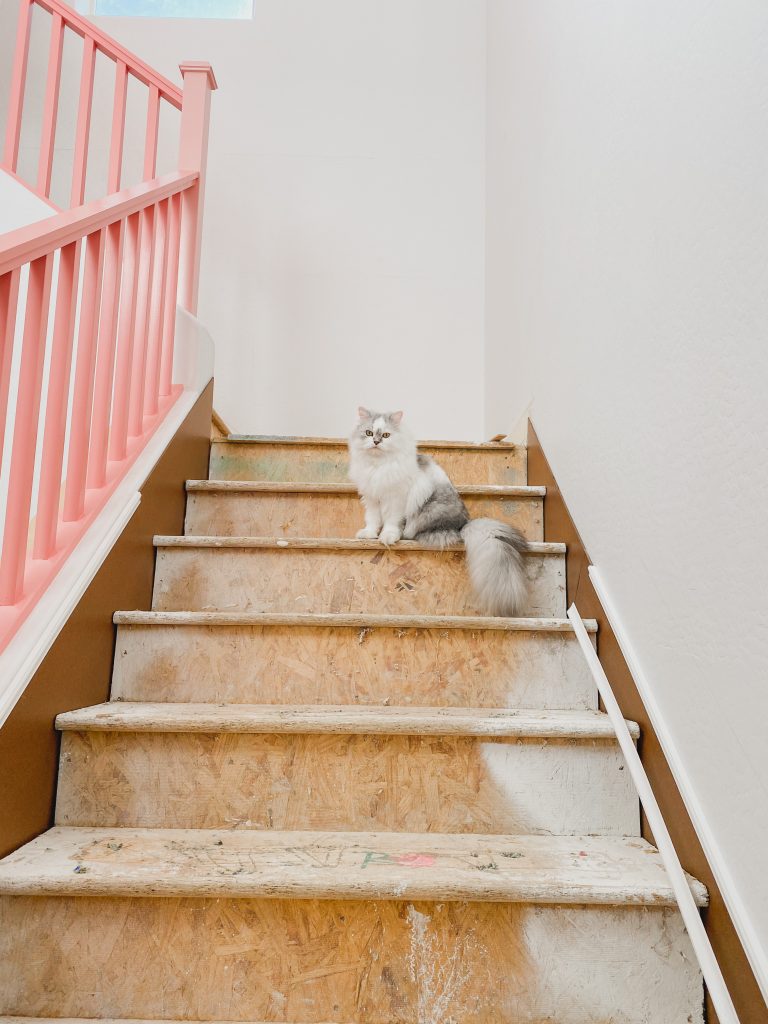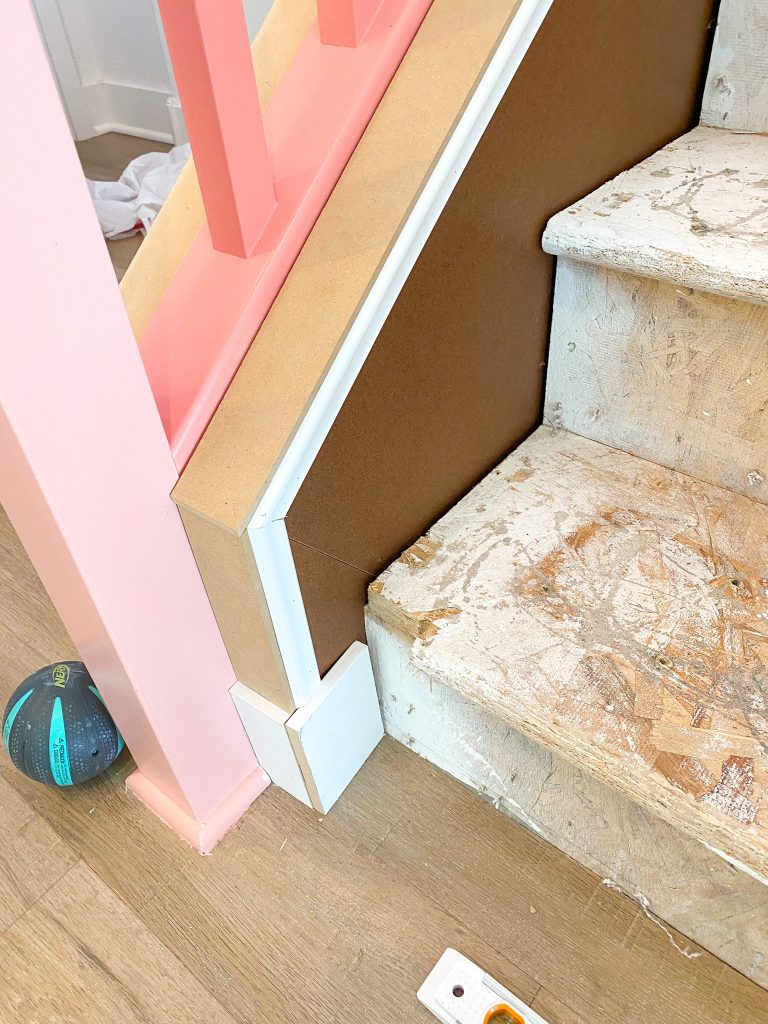 Next, we installed these decorative faux beams from Ornamental Moulding.
They come with a wood mounting plate and the hardware to install them. I chose the 5″ x 5″ beam in maple. It's as simple as cutting the mounting plate and beam to the desired length, attach the plate to the ceiling at the studs or included toggle bolts (for drywall) fit the beam on the mounting plate and use the provided screws to secure. These beams added such a WOW factor to this space and were so simple to install.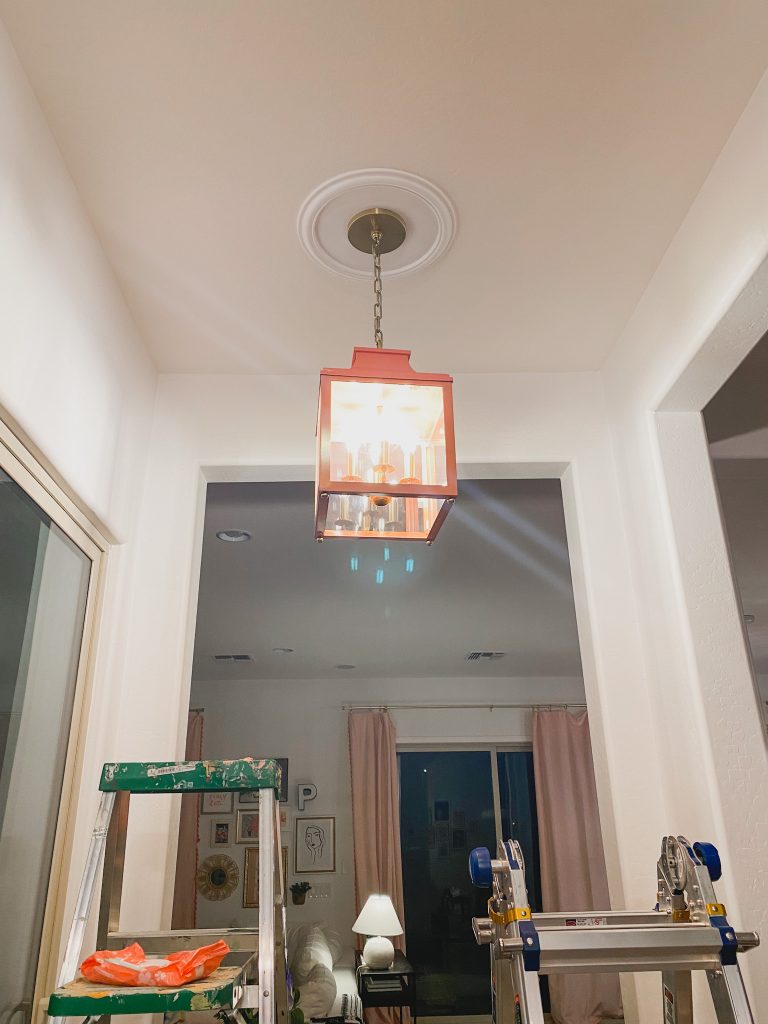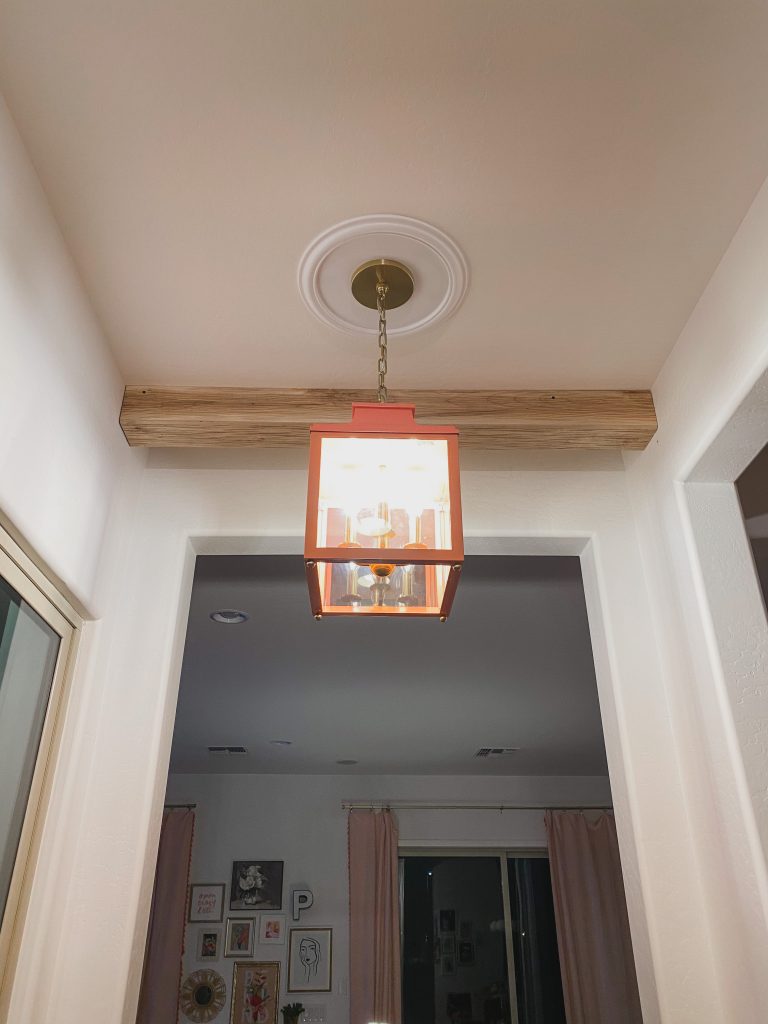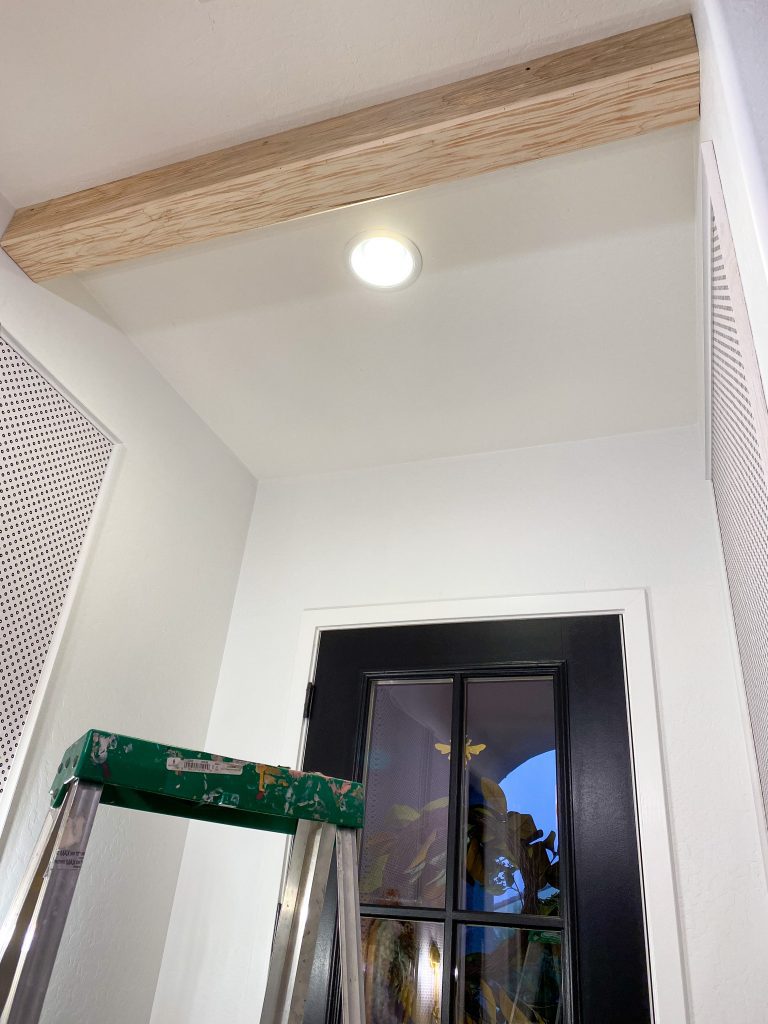 Now it's time to install the LVP on the stairs and the NEW stair risers that are also from Ornamental Moulding.
So that is what I'll be working on this week to finish up along with adding my runners from Well Woven, art from Minted, Fabricut trimmed window panels plus painting and accessorizing.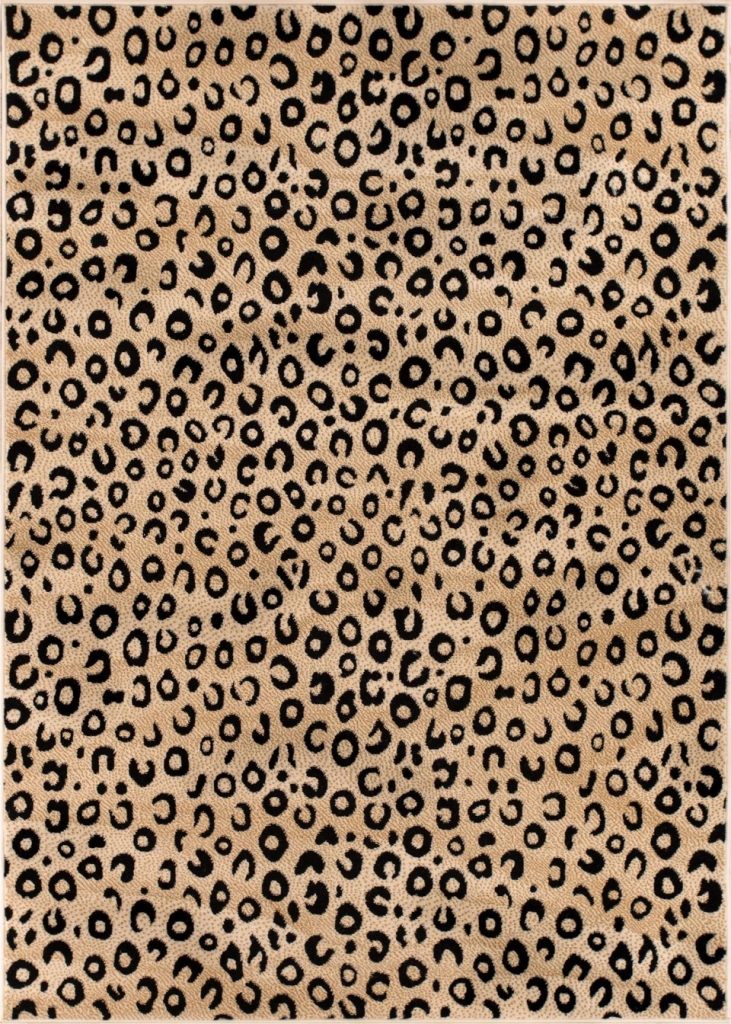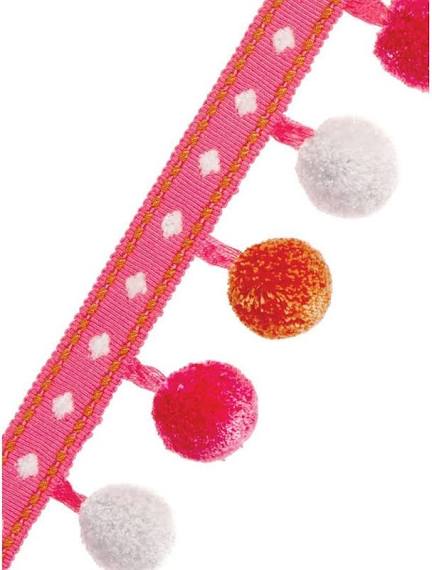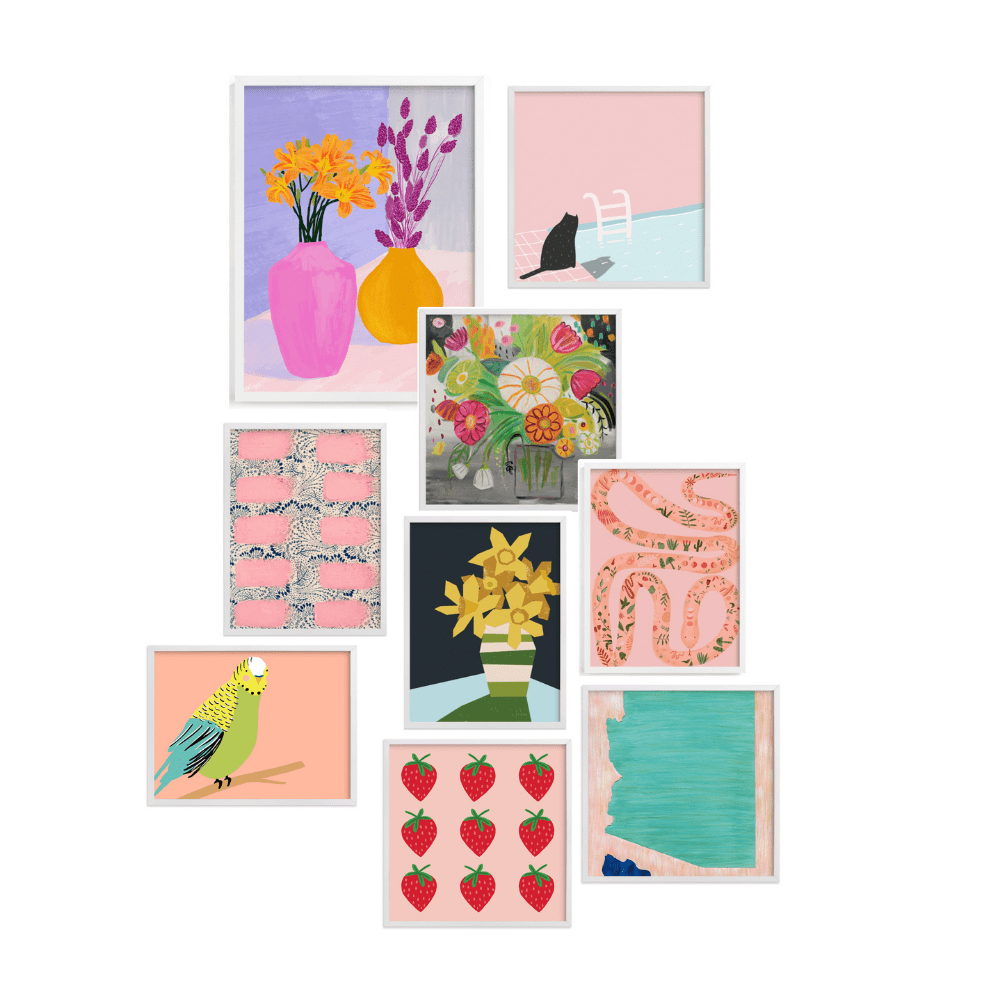 I'm sure you all are following up on the other participants and if you haven't had a chance, do it! Thanks for stopping by…we will see you at the reveal!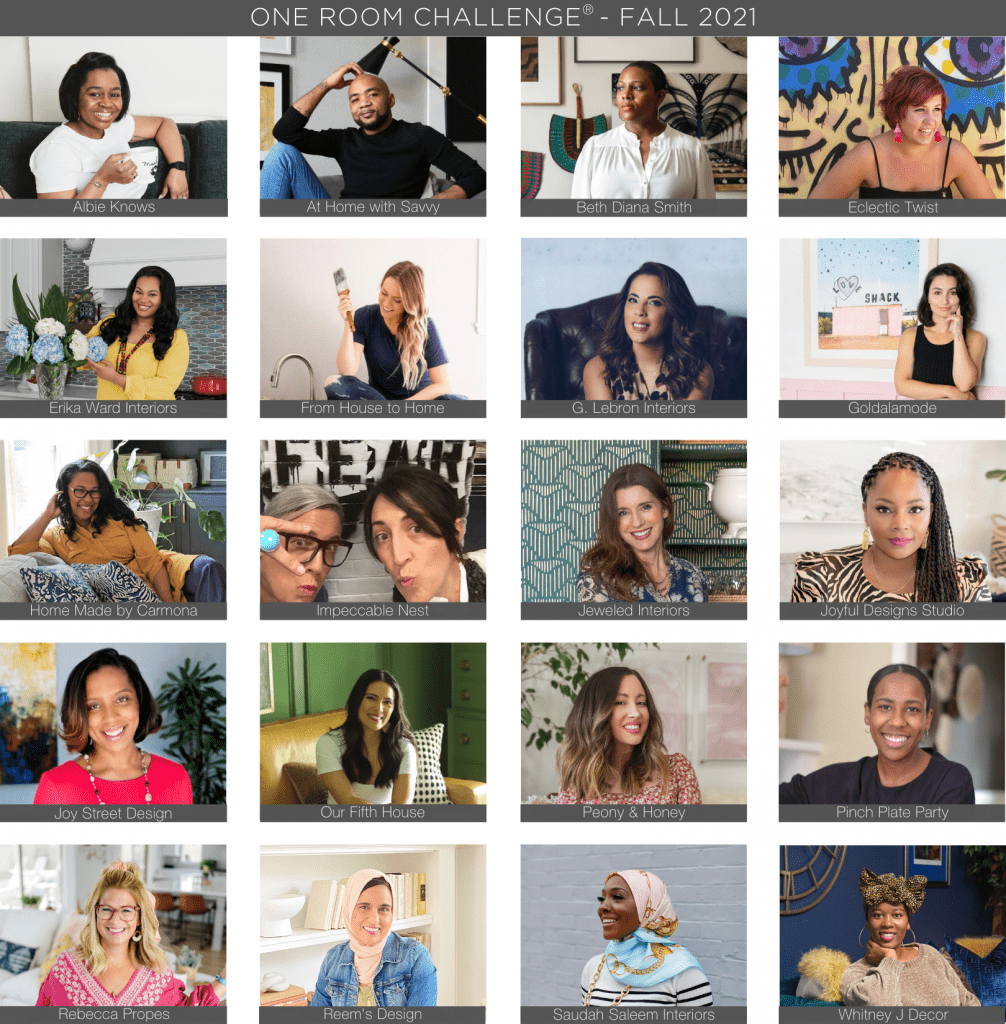 Albie Knows| At Home with Savvy | Beth Diana Smith | Eclectic Twist| Erika Ward InteriorsFrom House to Home| G. Lebron Interiors | Goldalamode | Home Made by Carmona| Impeccable NestJeweled Interiors| Joyful Designs Studio| Joy Street Design | Our Fifth House| Peony & HoneyPinch Plate Party | Rebecca Propes | Reem's Design | Saudah Saleem Interiors | Whitney J Decor
Media BH&G | TM ORC