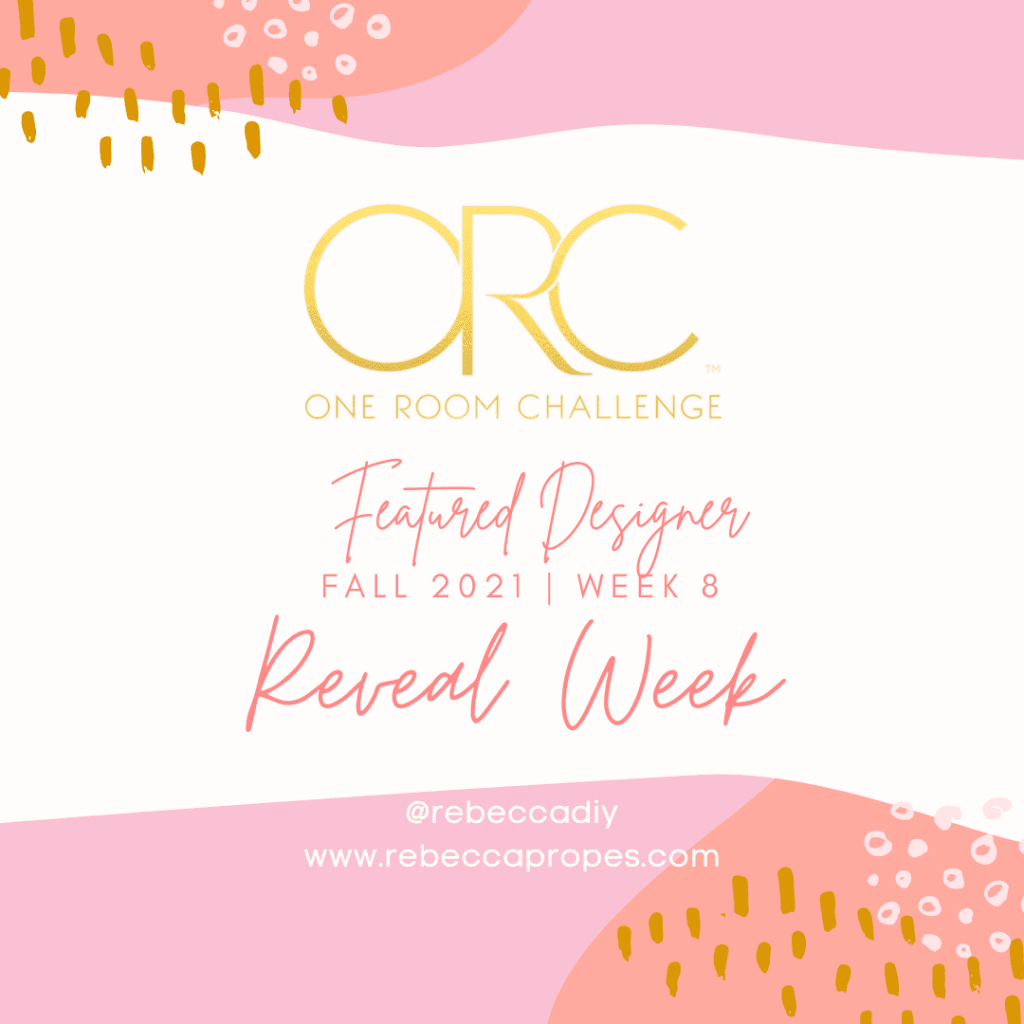 Well friends…this is it Week 8 of the One Room Challenge and I am soooo ready to share the REVEAL of my Entry | Stairway Makeover!!! But first a HUGE thank you to Linda at One Room Challenge and media sponsor Better Homes and Gardens. I'd also love to thank all of the product sponsors that made this project possible.
Ryobi Tools, Tempaper, Mitzi Lighting, Fabricut, Emtek, Minted, Ornamental Decorative Millwork, and Well Woven
Are you READY??? Here it is!
The Reveal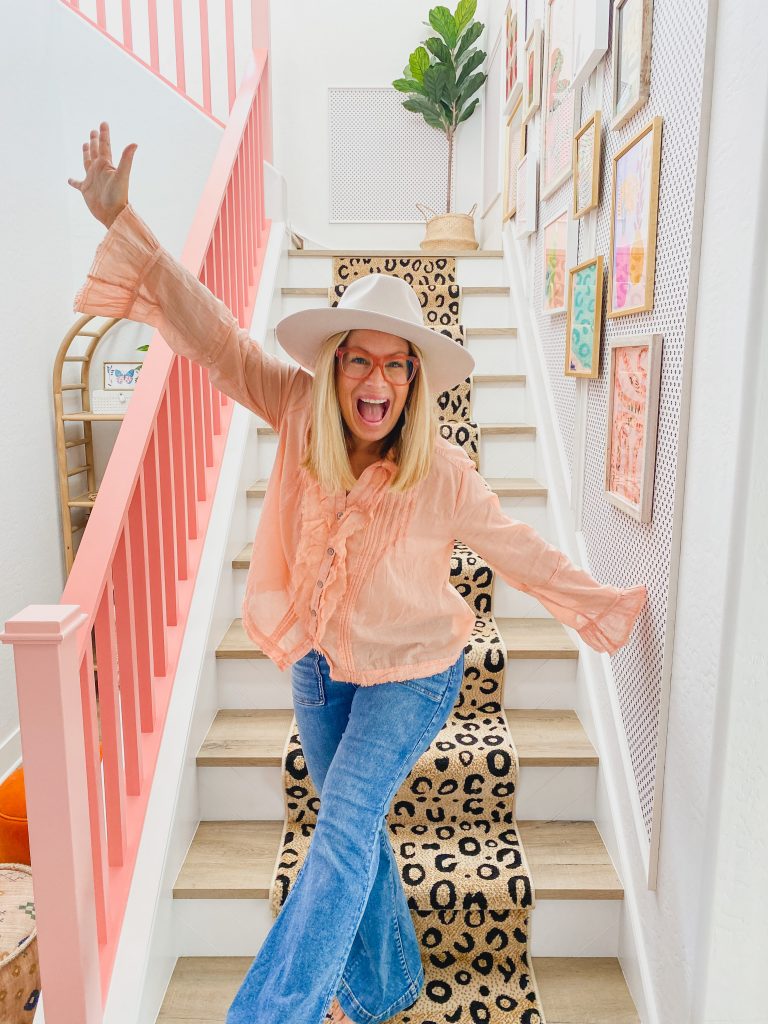 Can you even believe this is where we started???? It went from this…
Before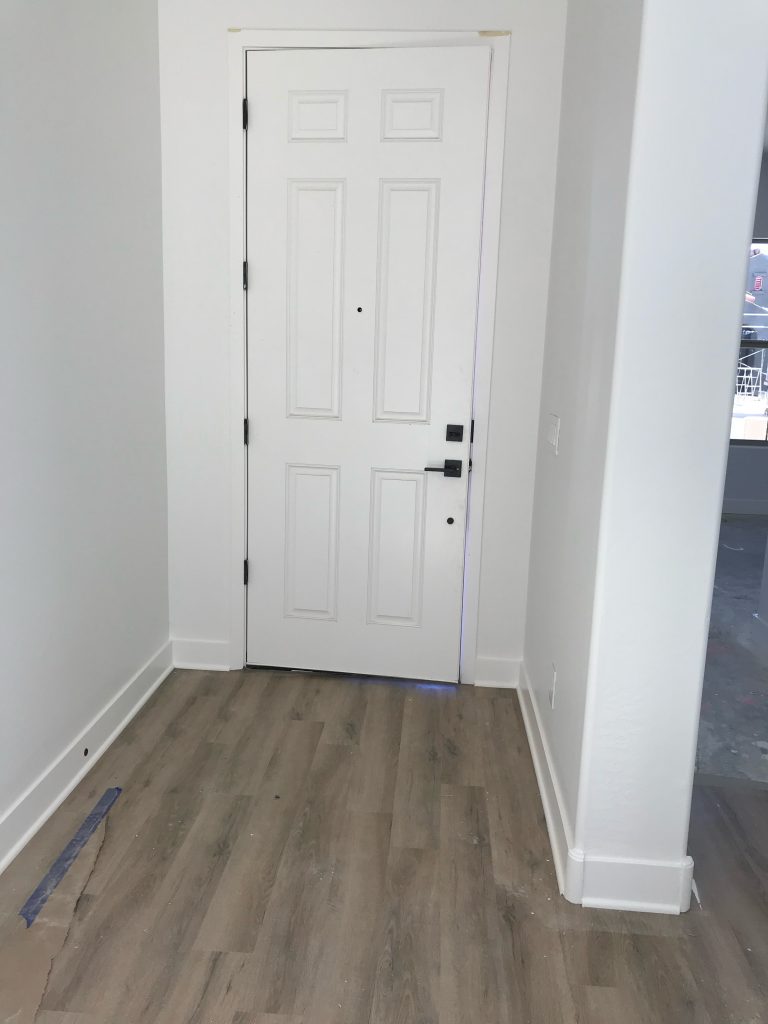 to THIS!!!!
After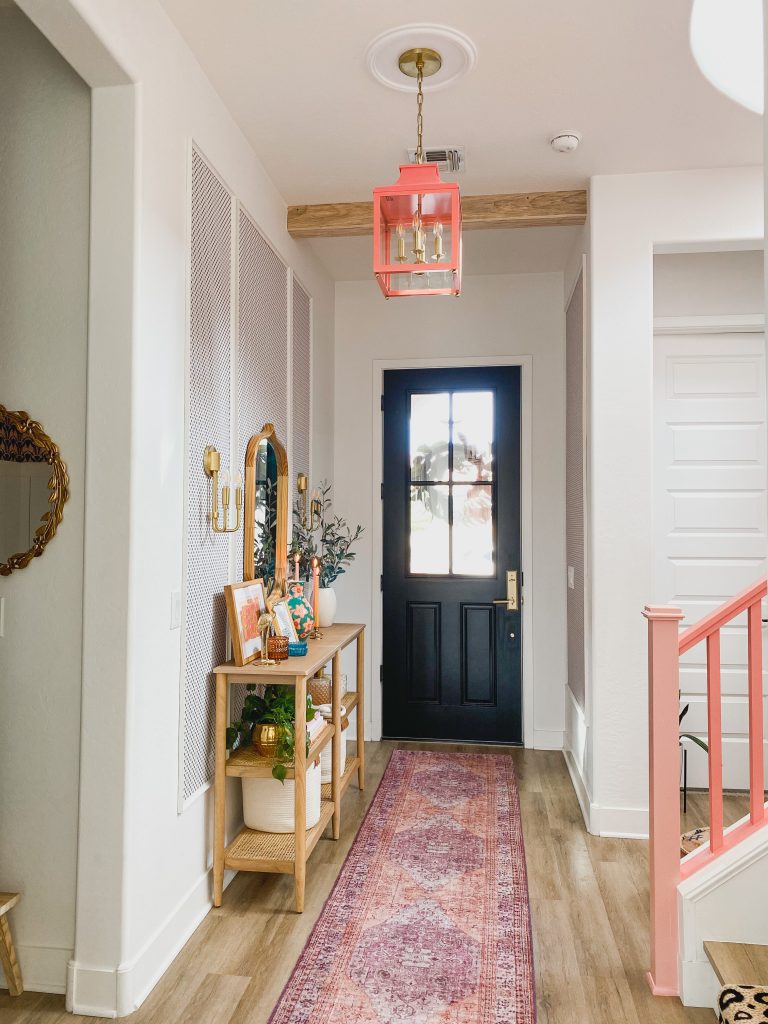 and from this…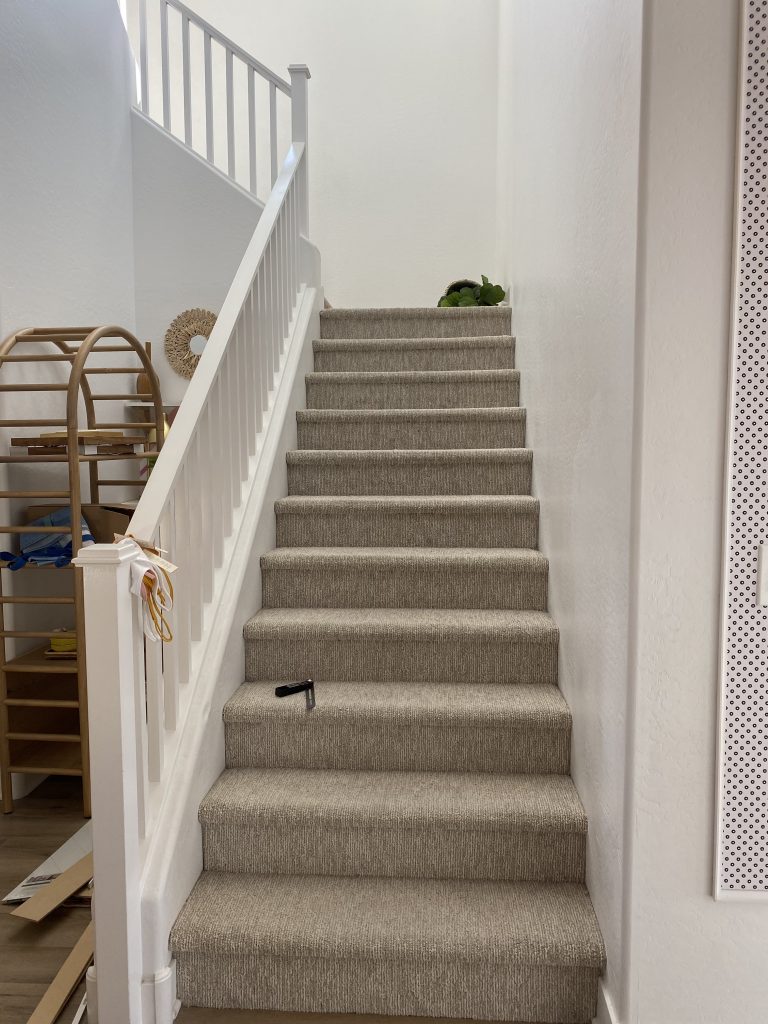 To THIS!!!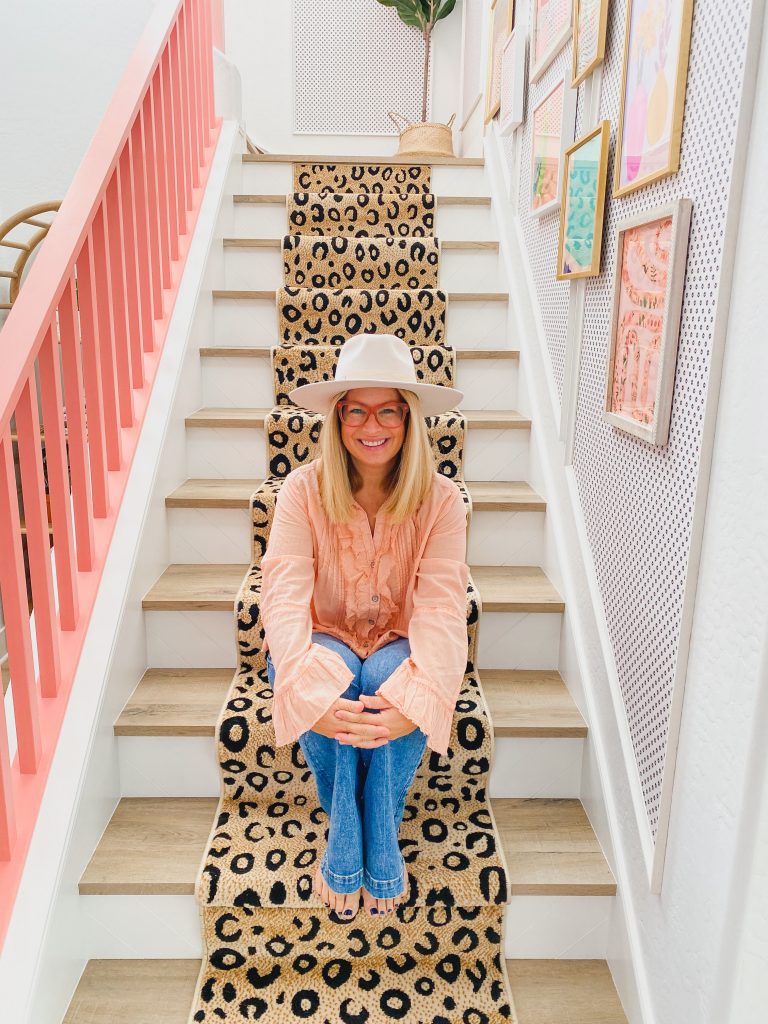 I mean…I had to paint the railing PINK but the decorative stair risers from Ornamental and Well Woven Leopard Runner are for sure having their moment on the stairs.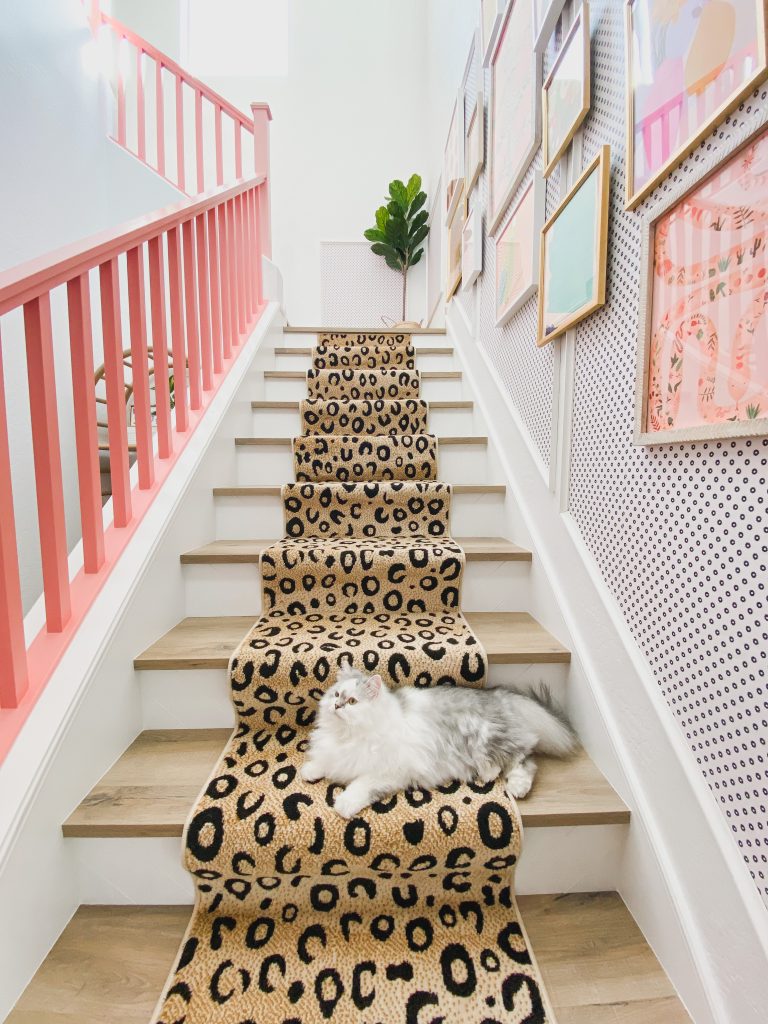 I wanted a gallery wall that would immediately bring interest upon entering my home and I think that this round up of framed prints from Minted nailed it!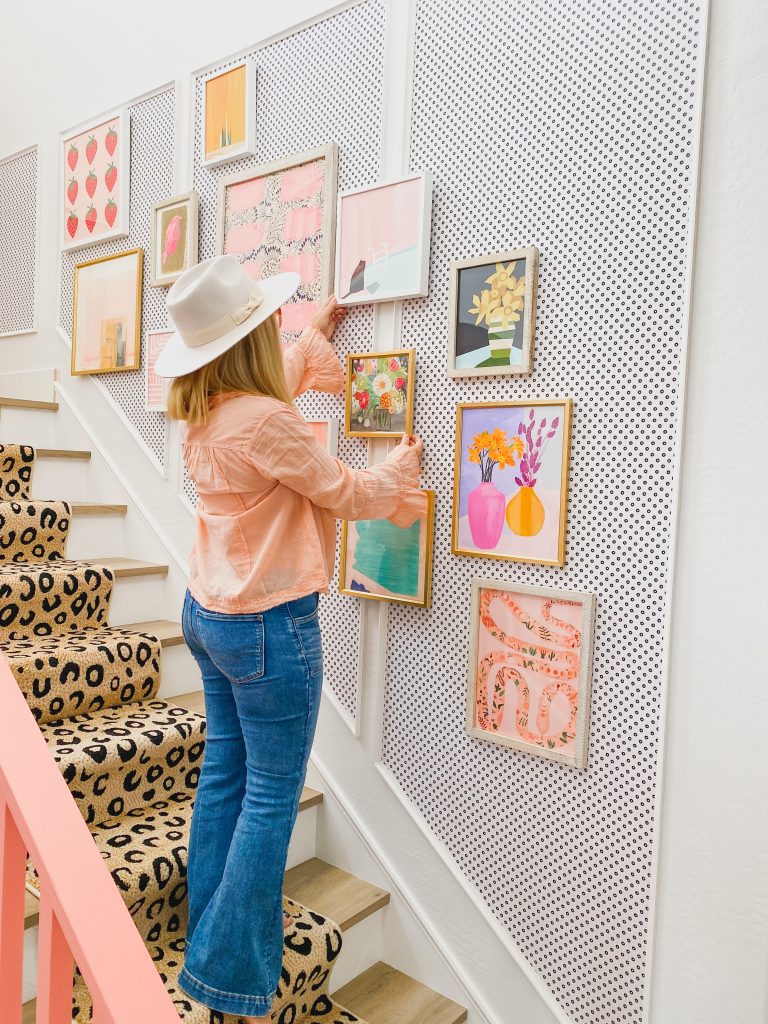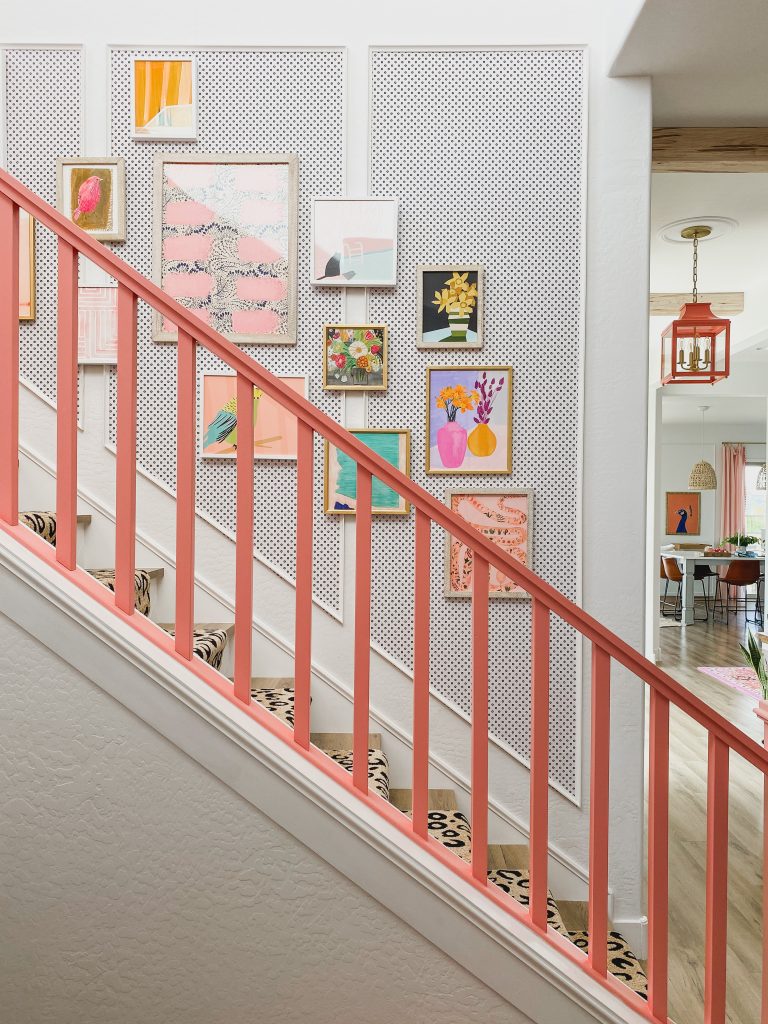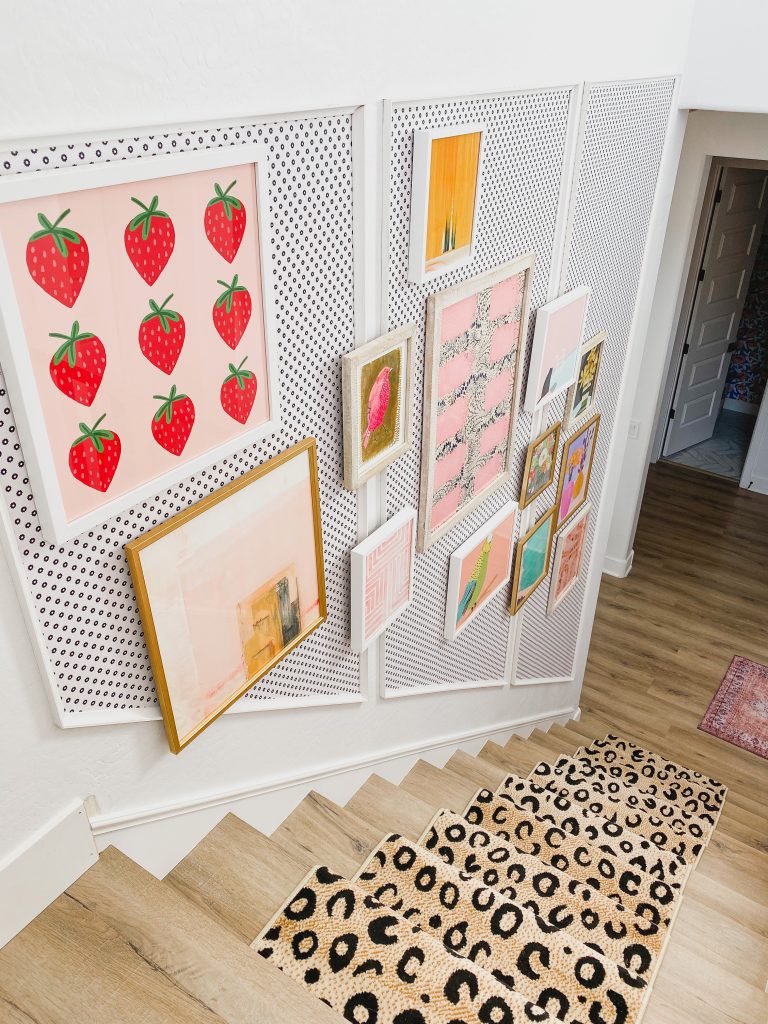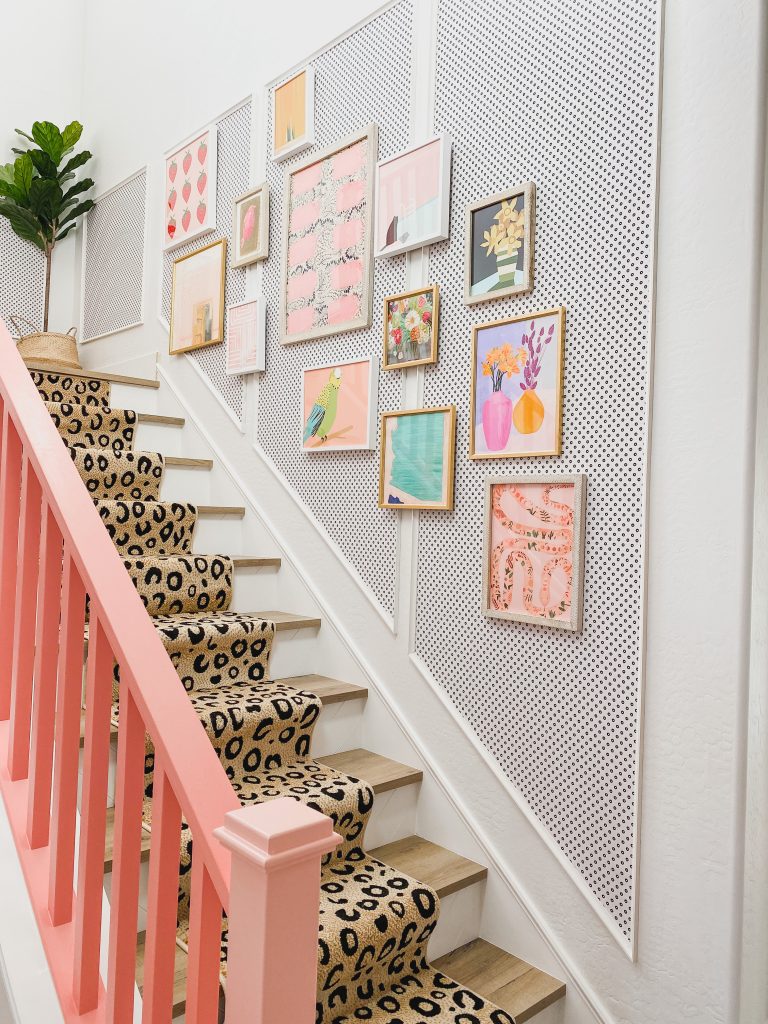 I love the new satin brass entry hardware from Emtek followed my the perfectly coral pink & brass Leigh Mitzi Lanterns placed in-between Ornamental Ambrosia Maple Faux Beams. My tools from Ryobi are a dream to use and helped make all of my trim cuts, holes to drill and areas to measure a breeze! The walls are outfitted in picture moulding with wallpaper from Tempaper inset into the panels. Next, the large sliding doors are anchored with white floor to ceiling window panels edged with the most perfect Pom Pom trim from Fabricut.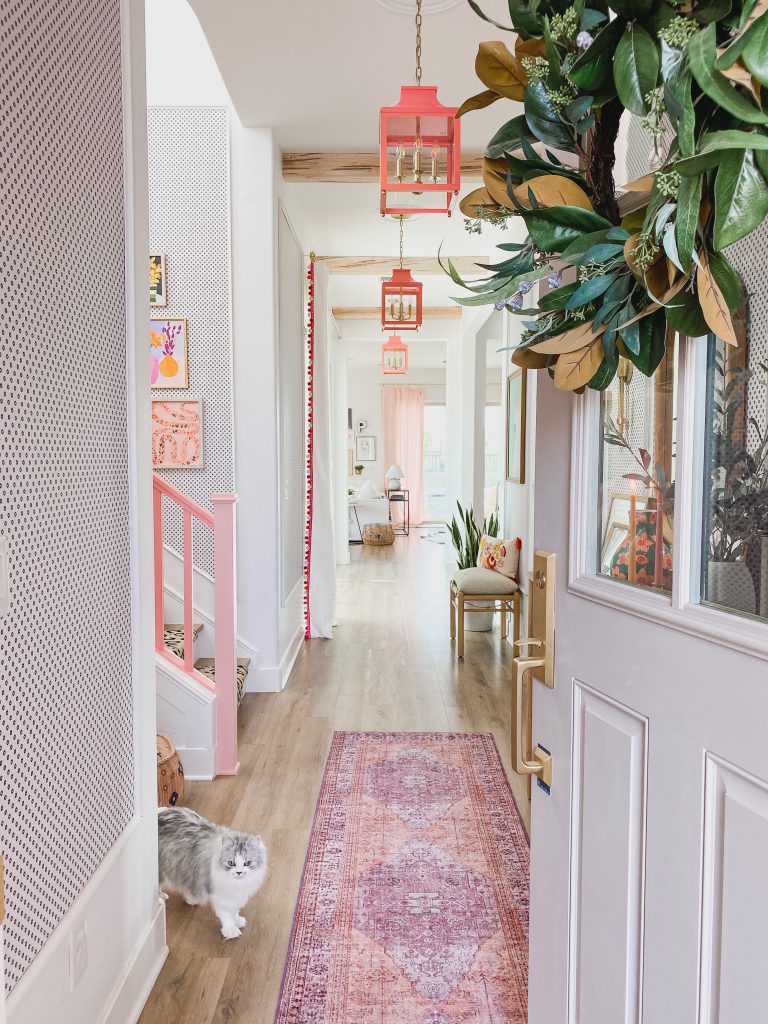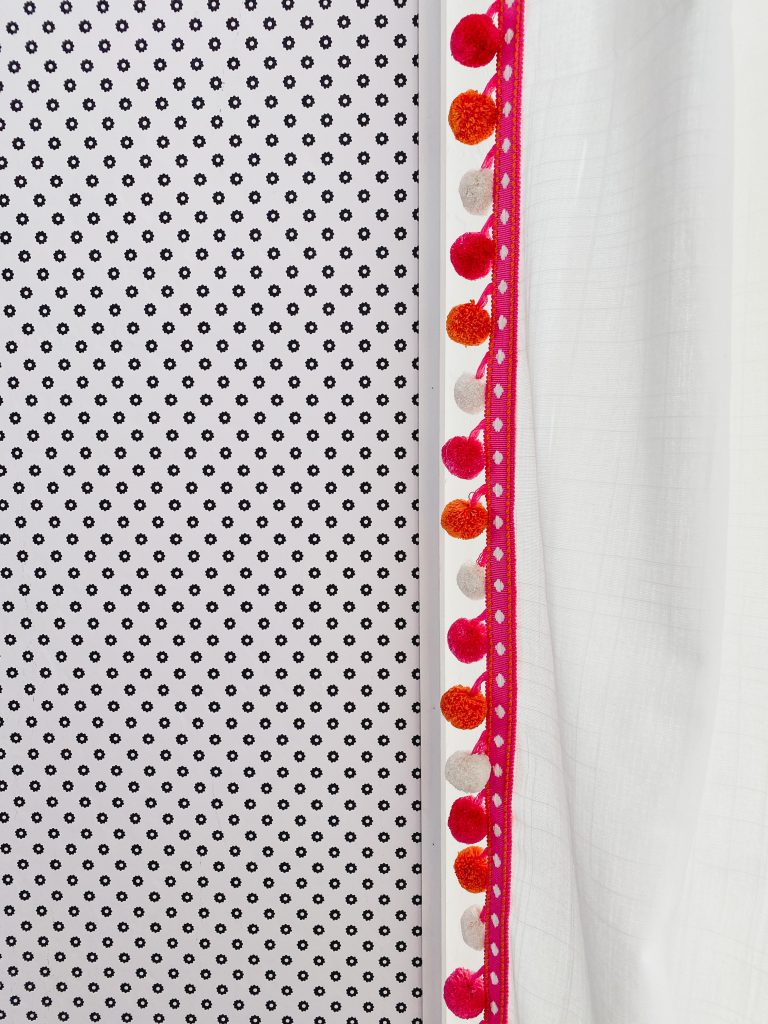 If you make a u-turn at the window and head back toward the door…here is the view you'll catch.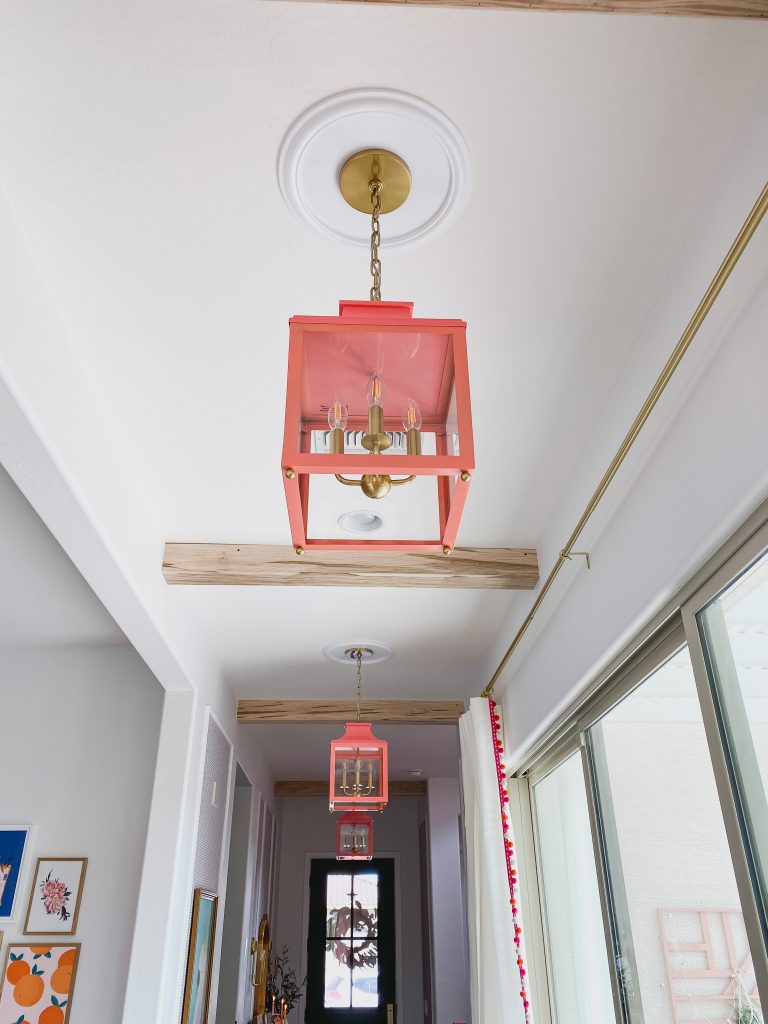 I opted for this washable rug from Well Woven since it will get so much foot traffic.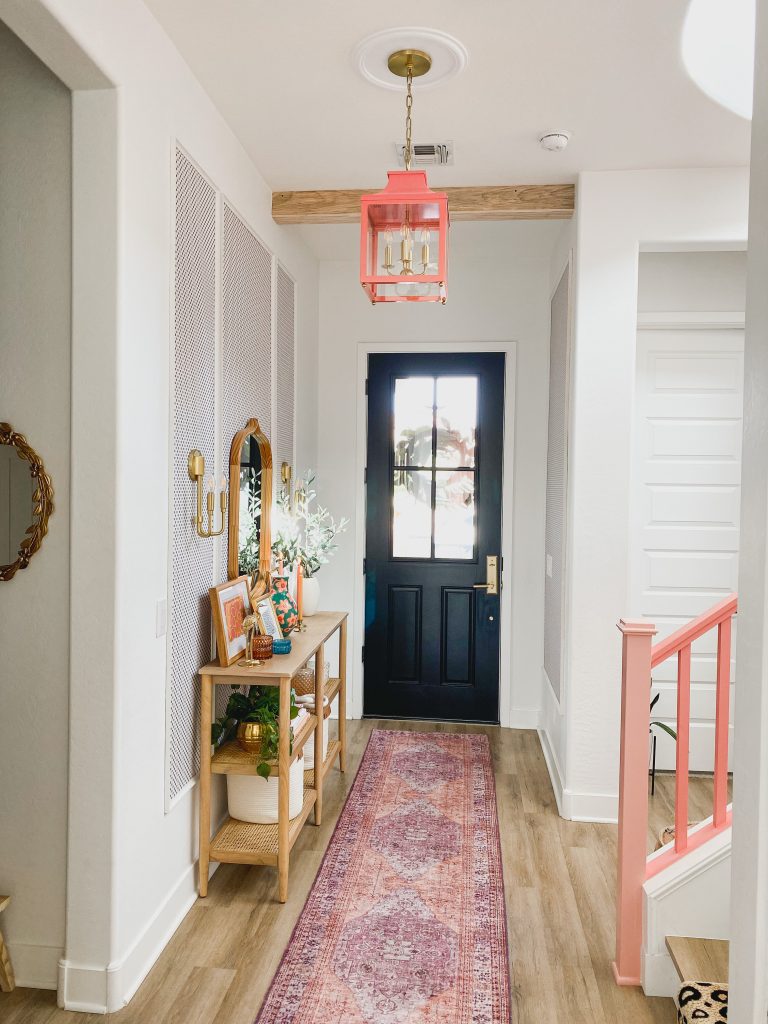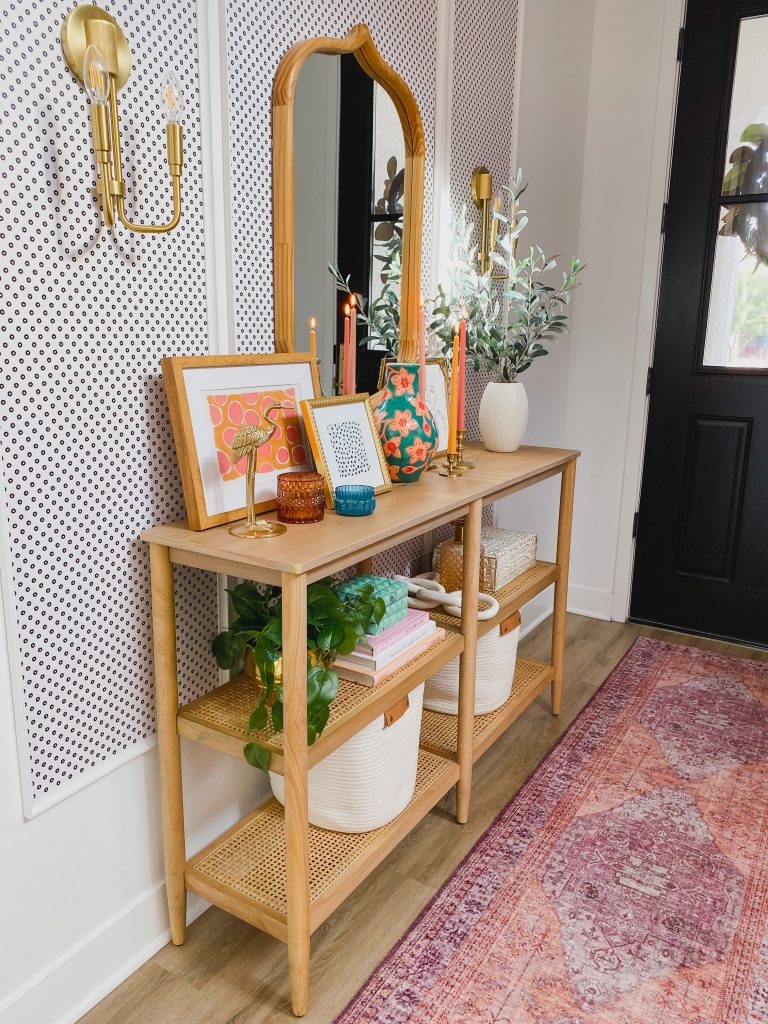 These Brigitte wall sconces from Mitzi were the perfect compliment to the hanging lanterns and were such a great fit for this set up.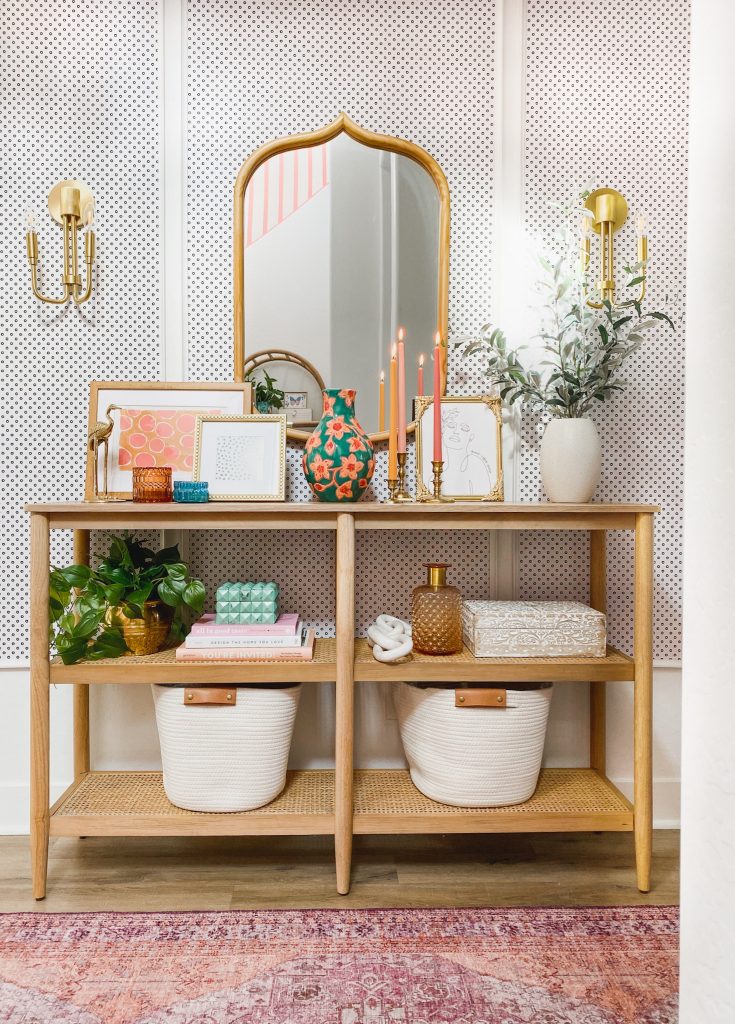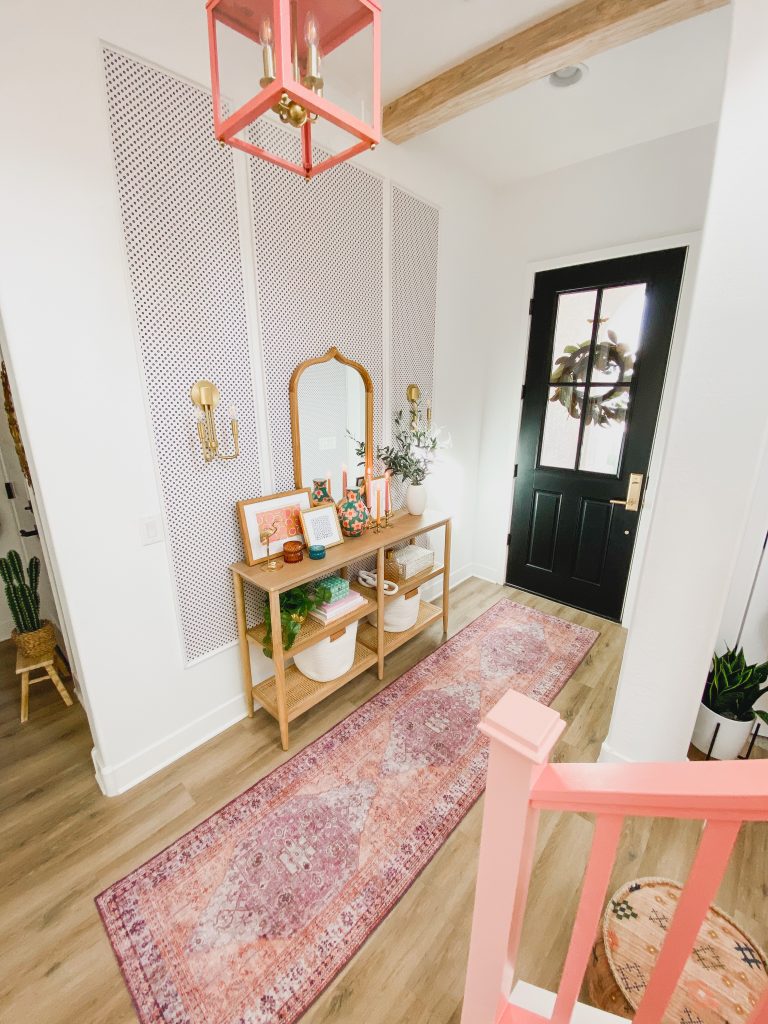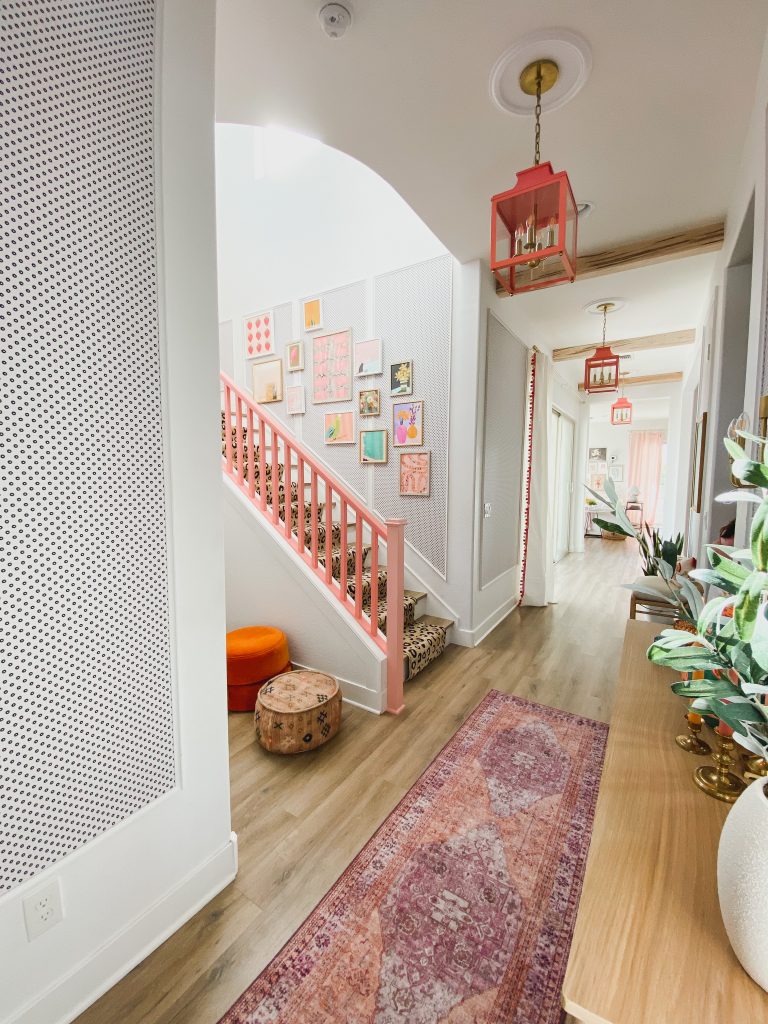 Thank you all so much for following along with me for the last 8 weeks…it's been so much fun AND so much work, BUT before you go…please make sure to visit all of my friends (featured designers) and their reveals too!!!
xoxo – Rebecca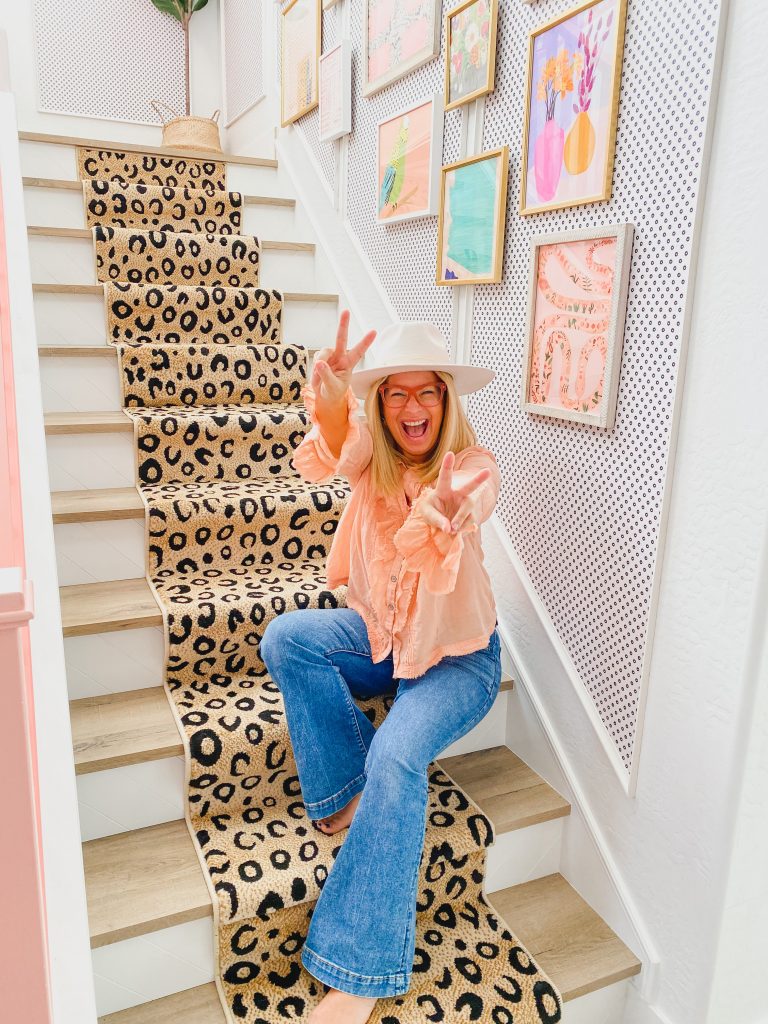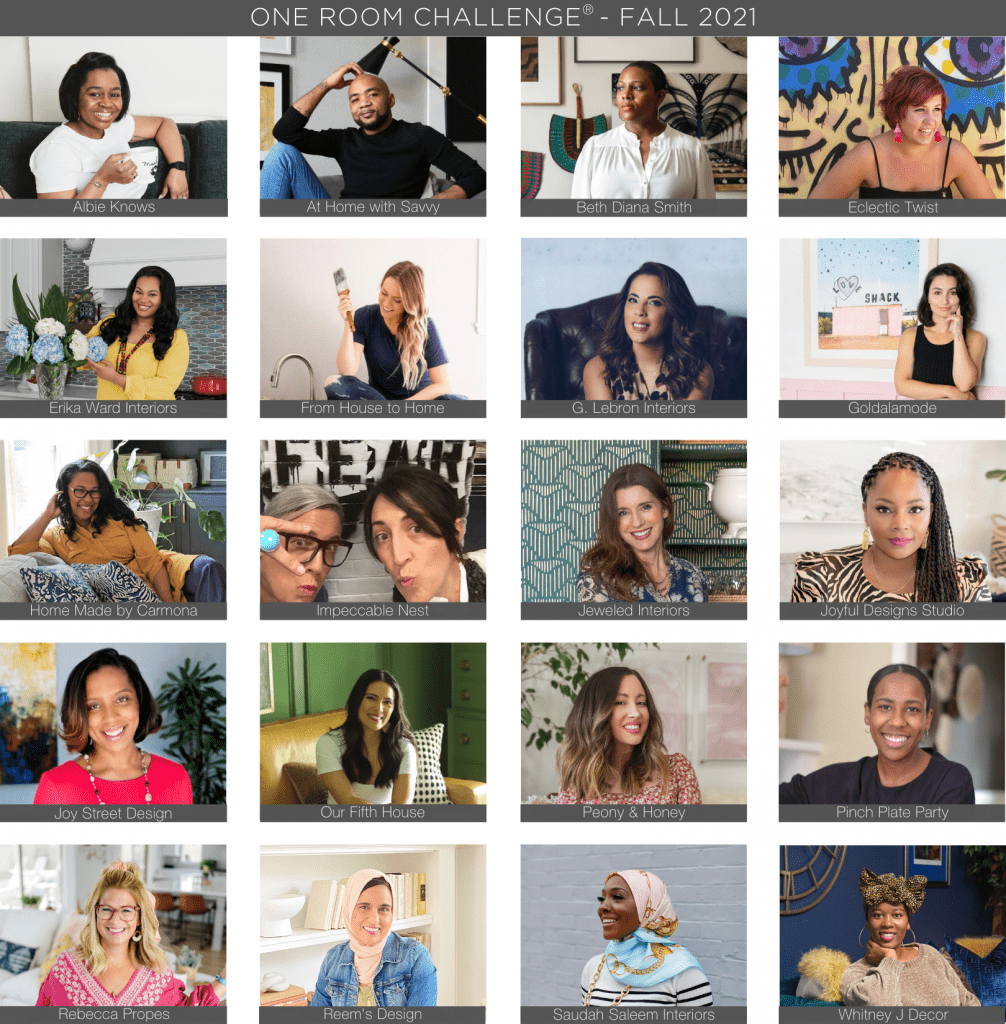 Albie Knows| At Home with Savvy | Beth Diana Smith | Eclectic Twist| Erika Ward InteriorsFrom House to Home| G. Lebron Interiors | Goldalamode | Home Made by Carmona| Impeccable NestJeweled Interiors| Joyful Designs Studio| Joy Street Design | Our Fifth House| Peony & HoneyPinch Plate Party | Rebecca Propes | Reem's Design | Saudah Saleem Interiors | Whitney J Decor
Media BH&G | TM ORC