Last year ended with all of us being sick…BOO…and when we get sick, the first thing I want to do is change out the bedding. So when my friend Camila asked me to join her virtual slumber party and receive some new bedding & pajamas from Crane & Canopy to kick off the New Year, the timing couldn't have been more perfect!
I'm a sucker for crisp white linens and if you toss in a ruffle? My heart skips a beat!!! I fell in love with this ruffled VIENNA DUVET COVER and SHAMS from Crane & Canopy and I am blown away at how soft this set it!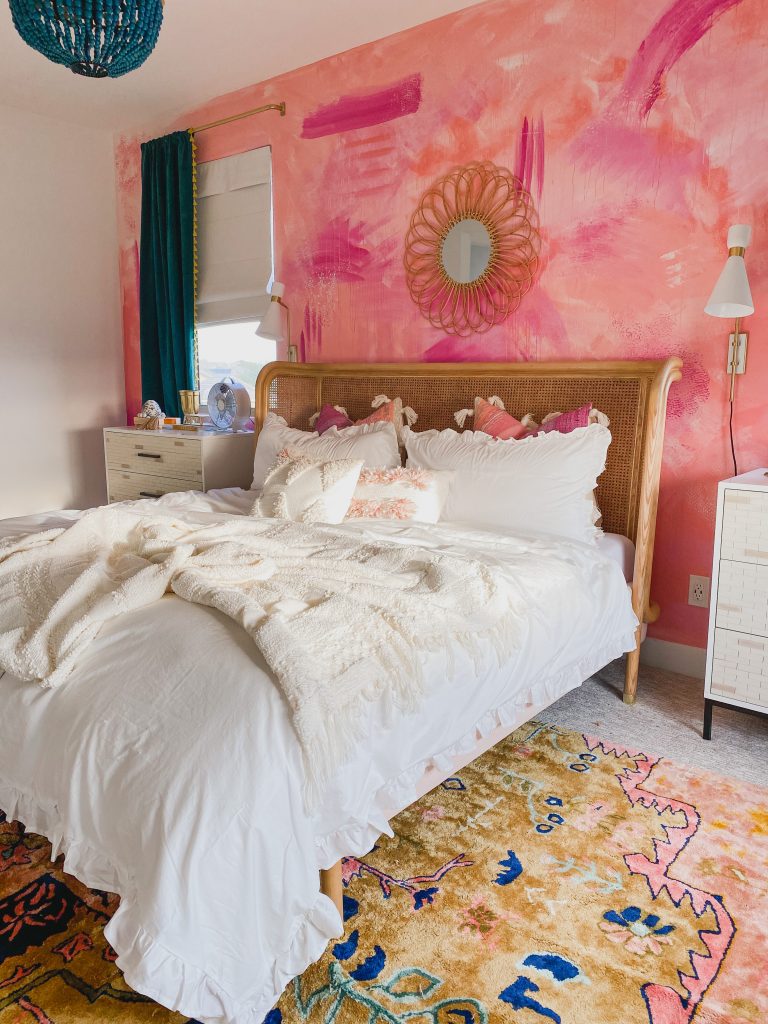 100% cotton goodness, hidden zipper closures, inside corner ties and 2 inches of ruffles all the way around are just a few reason of why I fell in love! Plus I love a good slumber party.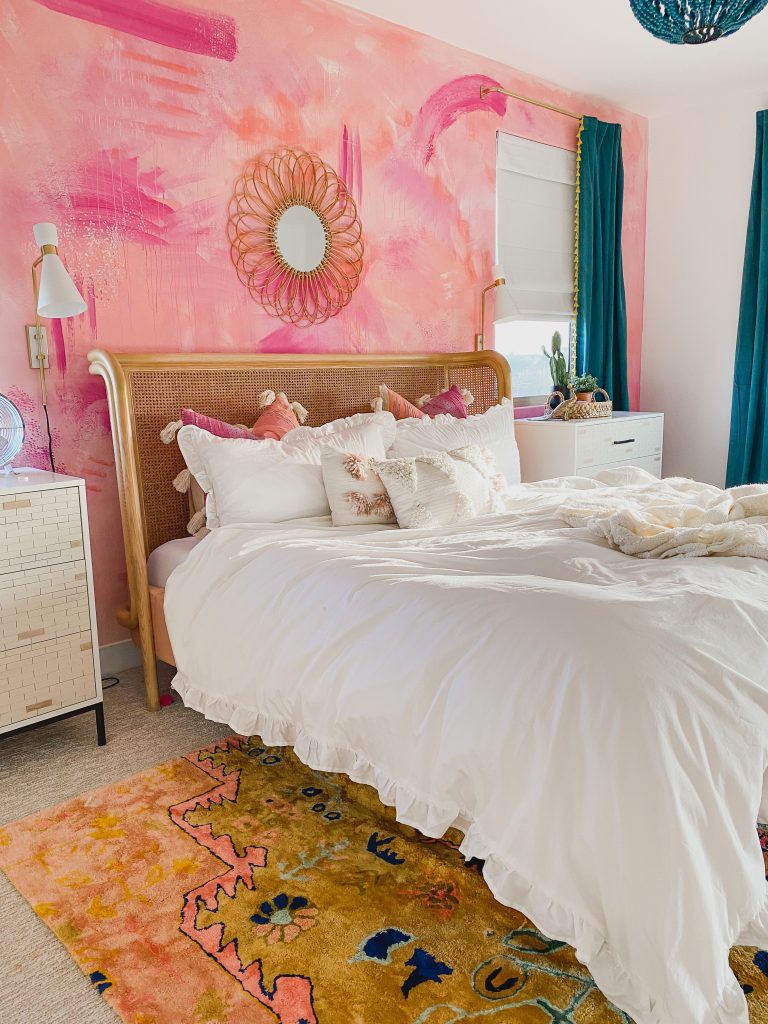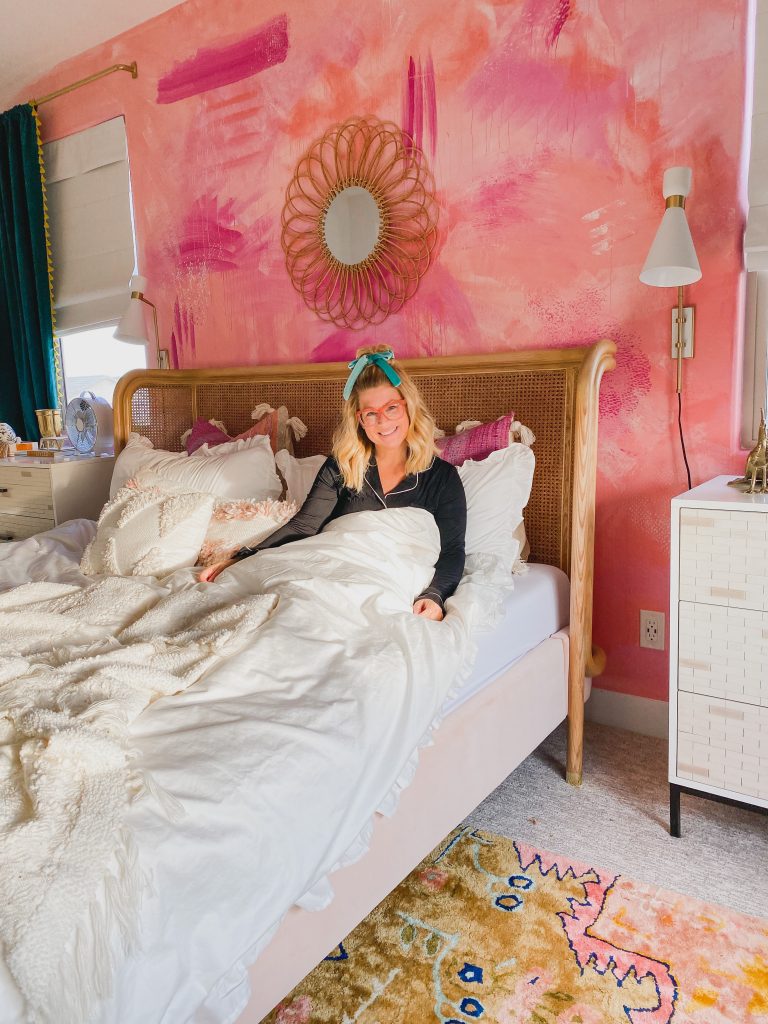 As part of the Virtual Slumber Party, myself and my friends, Camila, Carli from Made by Carli, and Amanda from Love & Renovations answered the following questions, oh and don't forget to check out the bedding they picked out!
My favorite movie to watch during a slumber party? 
Sixteen Candles, Mean Girls or Can't Buy me Love
My go to snack is?
Any kind of dip & chips…plus some peanut M&M's. But, if someone wants to make brownies, I'm not gonna be mad (;
Makeovers and games or just relaxing and chatting? 
Chatting, painting nails and drinking margaritas!!!

Do you stay up all night talking to your friends or do you actually fall asleep at some point?
UP ALL NIGHT!! because if anyone falls asleep we'll freeze your bra, duh LOL!!
Pillow fight: how many pillows are the perfect amount for a bed? 
Can't say I have ever been involved in a pillow fight. I'm pretty sure that's only in the movies but I have fought with my husband about how many pillows I can put on the bed!! haha!
Do you still have slumber parties with your gal pals? I don't know if I will ever grow out of loving them! Thanks for stopping by! Sweet Dreams!