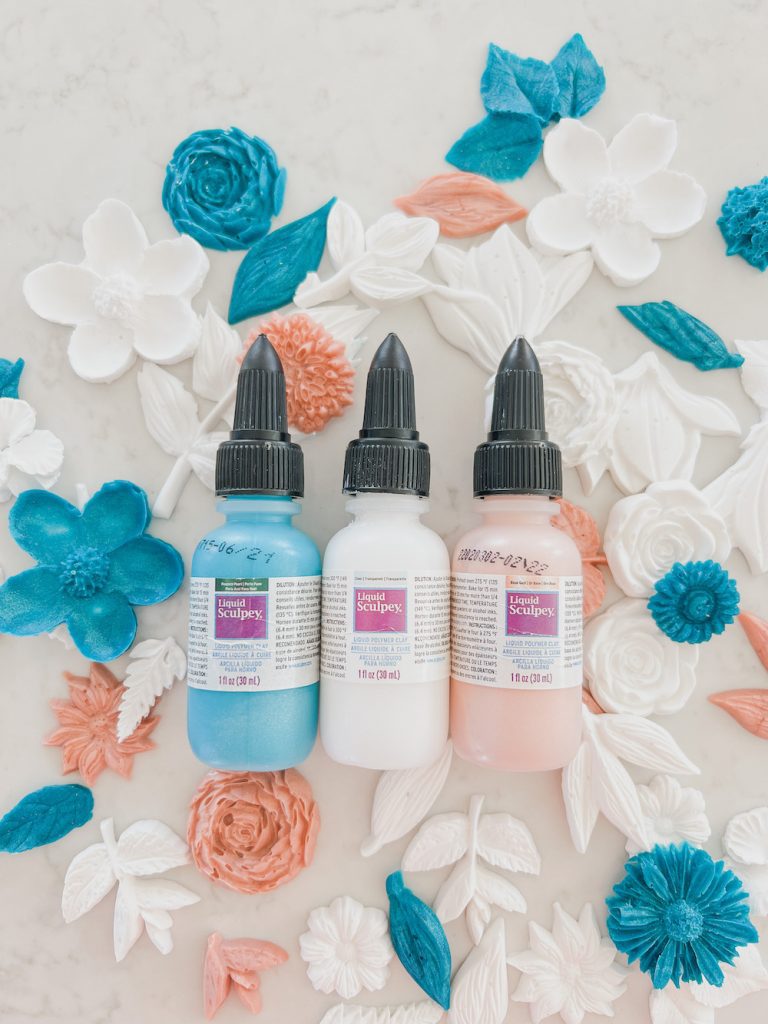 Hi friends! I am so excited to share my latest DIY project! I've teamed up with my friends from Sculpey to craft up a creation using their Liquid Scupley, Liquid Polymer Clay. I am BLOWN away with how these darling vases & vessels turned out. Ok, let's get to the details.
I started by gathering up the supplies that I was going to need. I had some old yogurt jars needing repurposed along with some old vases that I was no longer using. I also grabbed a few bottles of Liquid Scupley, Liquid Polymer Clay is various colors. I am loving the Metallics. They even have glow in the dark!!! I wanted to create colorful, vintage floral vases so I found a variety of silicone floral molds. It's important that your molds are oven safe. If you want to make your own color, grab the silicone mixing set and just add in some alcohol ink for a custom color!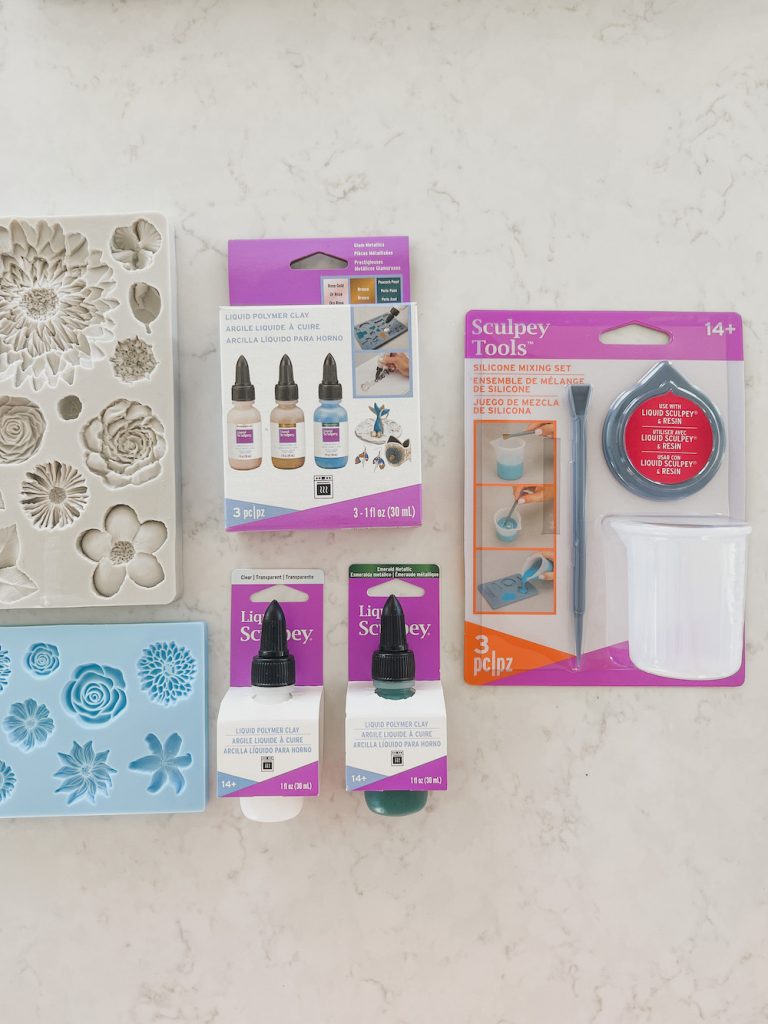 I love how easy this is…pre-heat your oven to 275 degrees, grab a baking sheet, line it with foil and pour the Liquid Scupley, Liquid Polymer Clay into the silicone molds, tap out any air bubbles and bake for 15 minutes.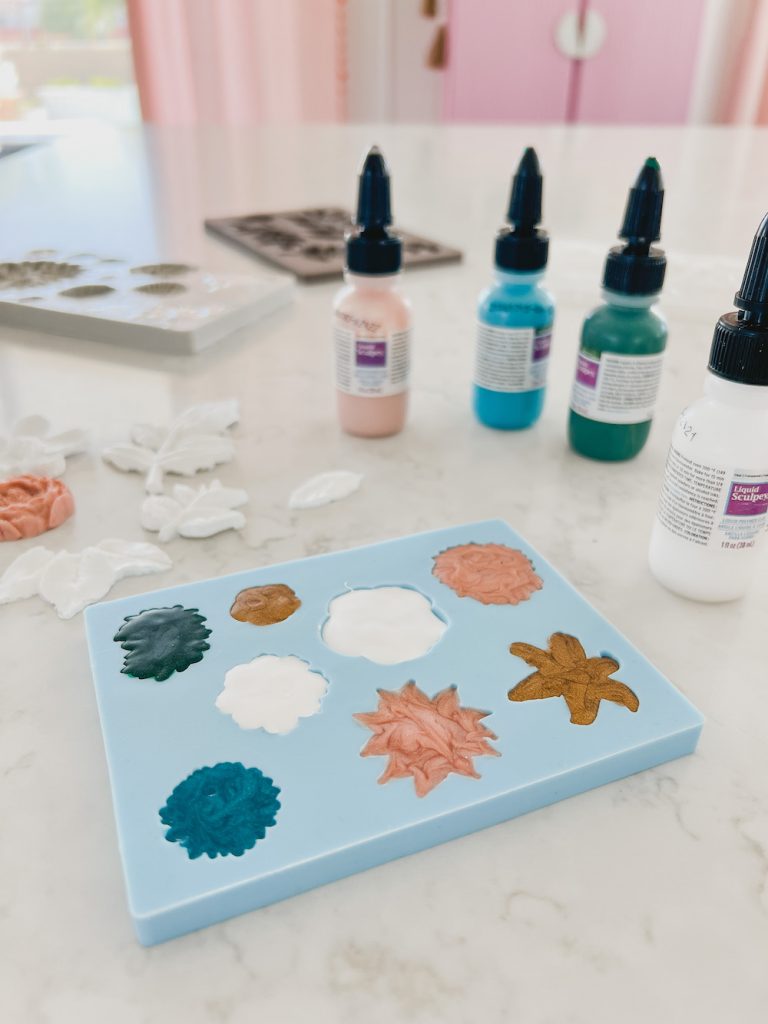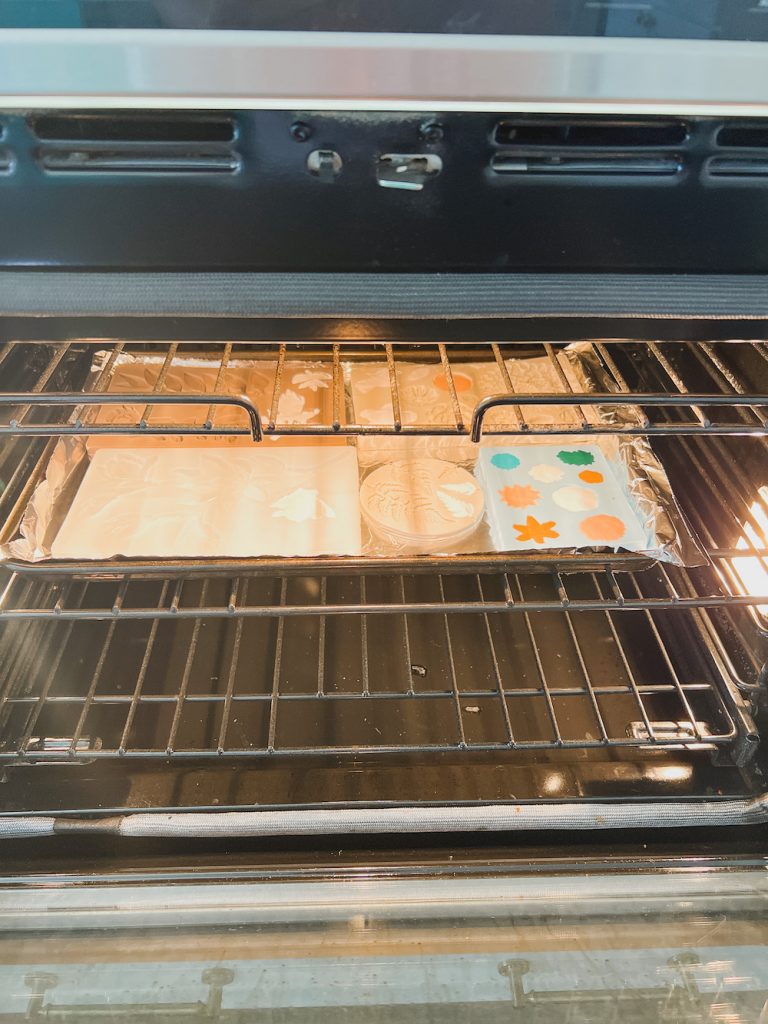 When your timer goes off, take them out of the oven to cool and pop out your designs.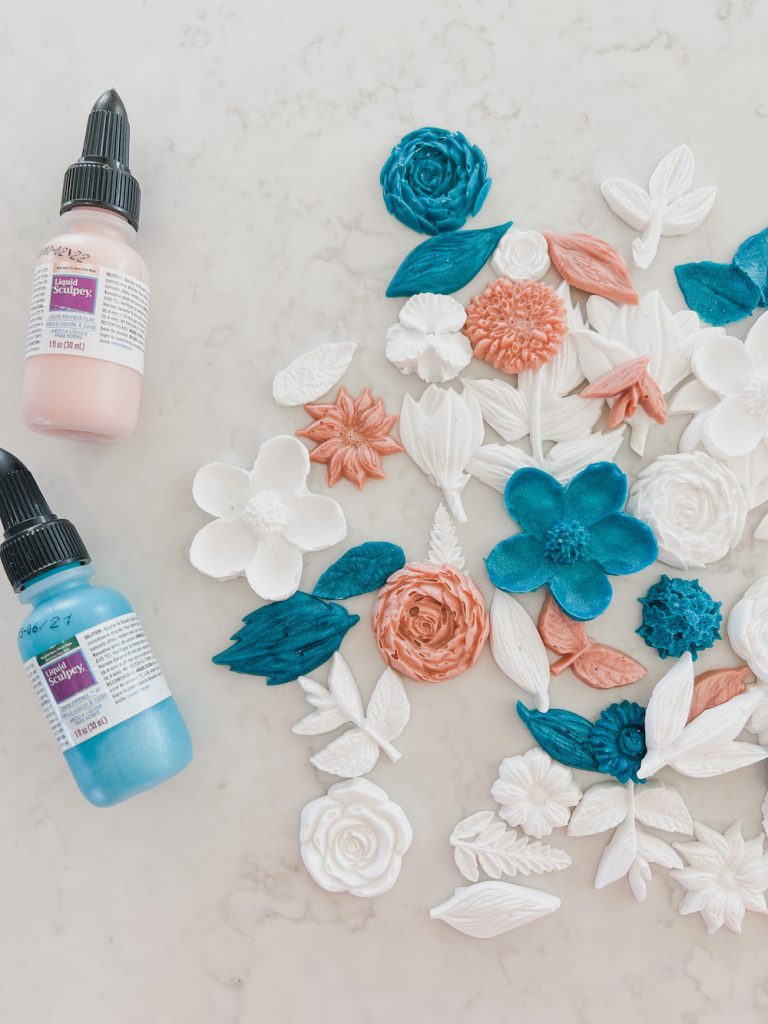 Next, I needed to prep my vessels. I started by applying a light coat of spray primer. I them mixed up some craft paint & baking soda to create a ceramic texture.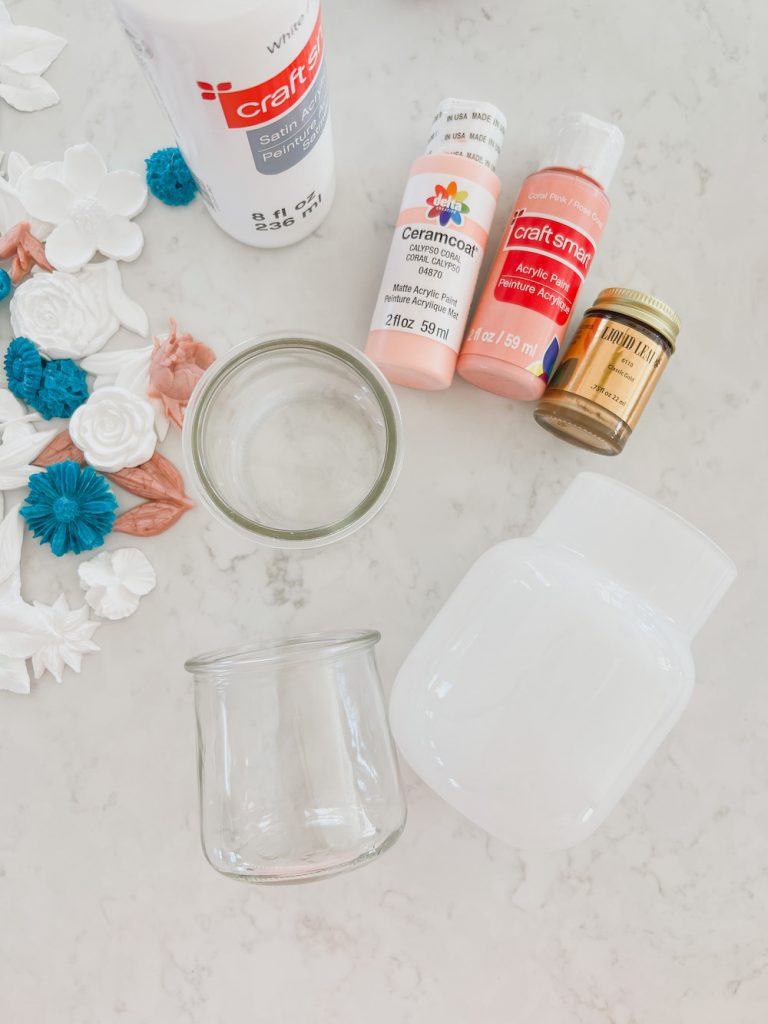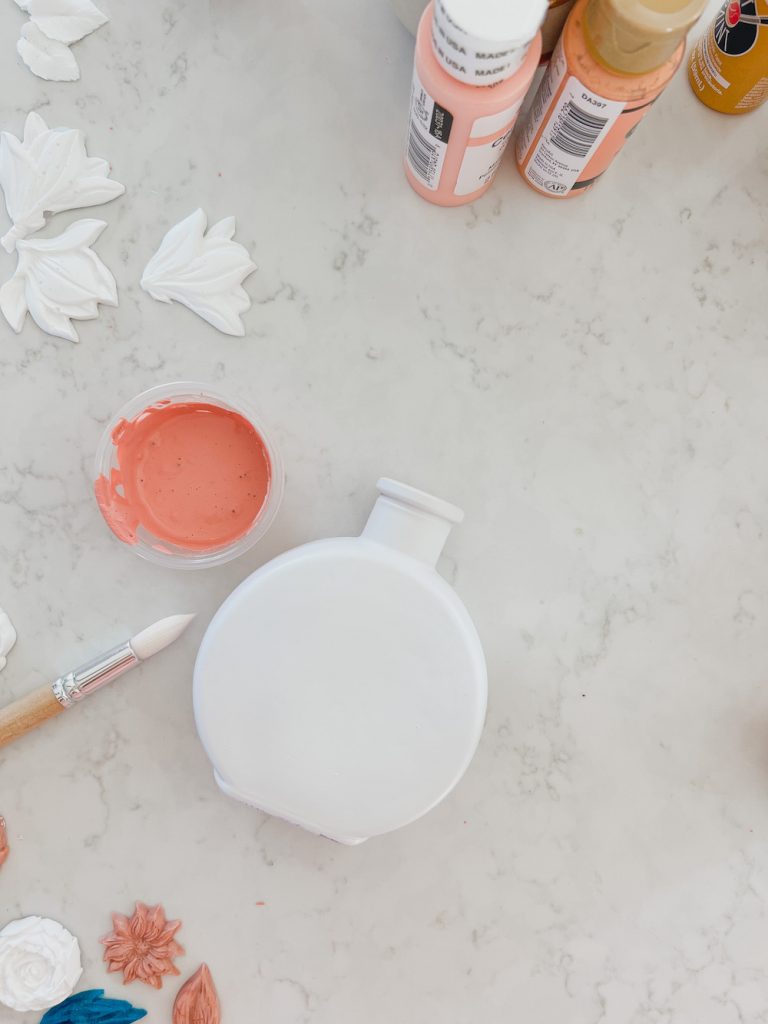 Once the base coat was dry, I applied a second coat of the craft paint | baking soda mixture and allowed that to dry. Once dry, I then started choosing combinations of the polymer flowers that I wanted to attach to each vase and secured them with hot glue.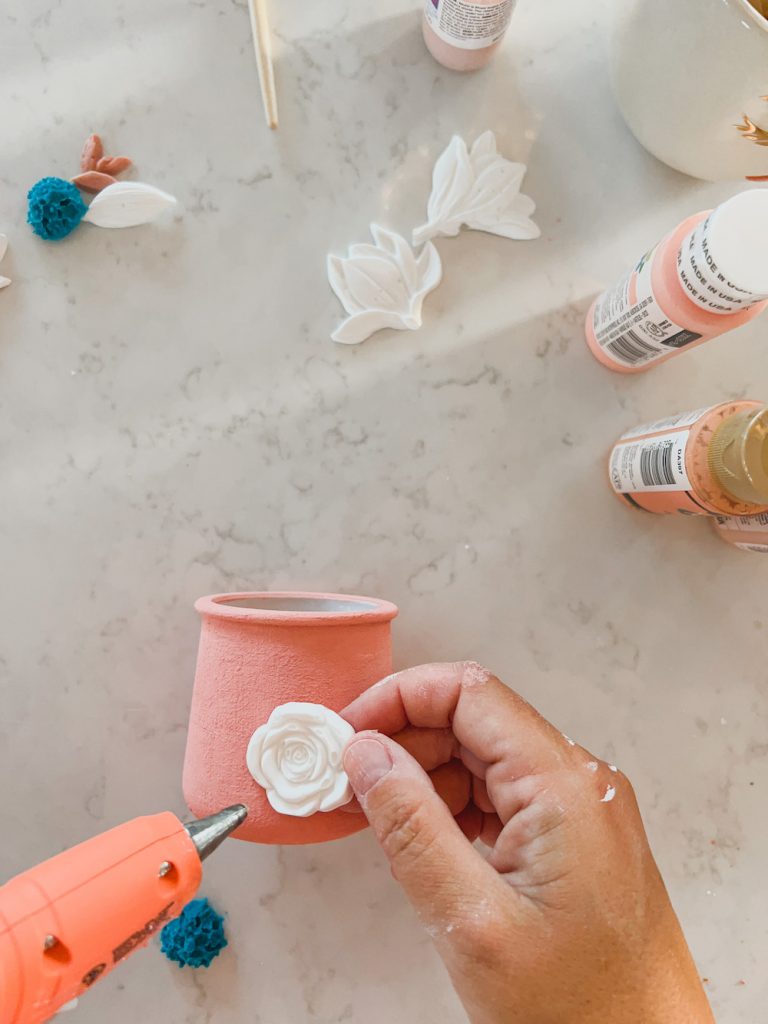 Can you even handle how amazing these are??? They look so high end and are the perfect home decor accessory. Now, let's peek at where these beauties ended up!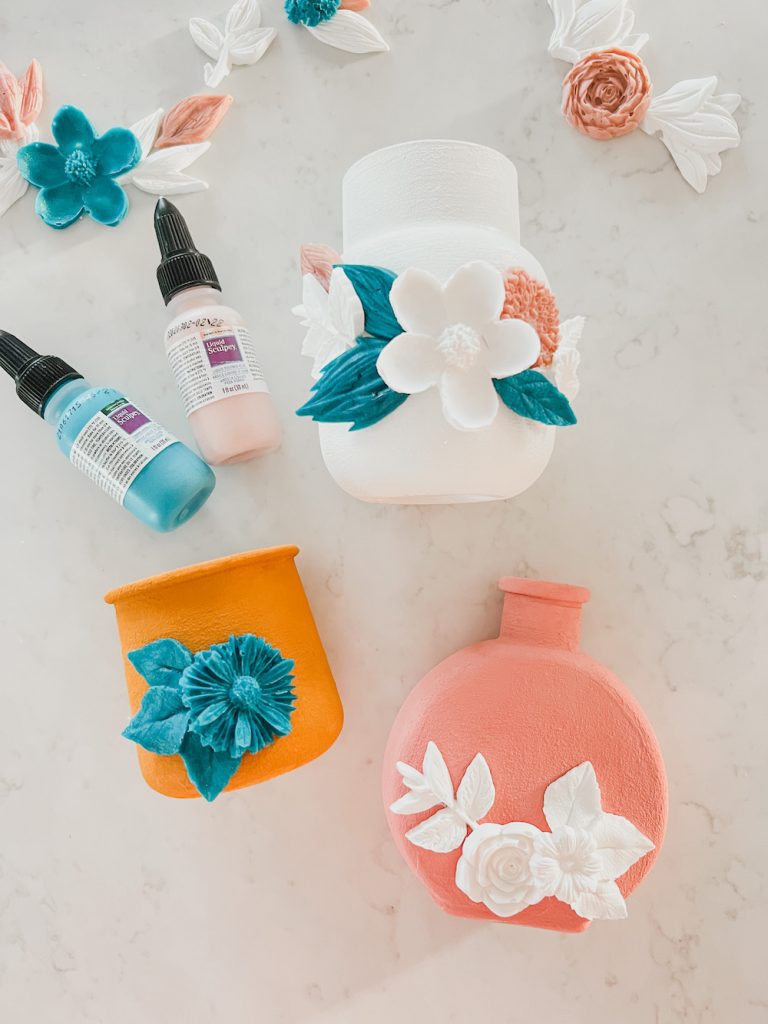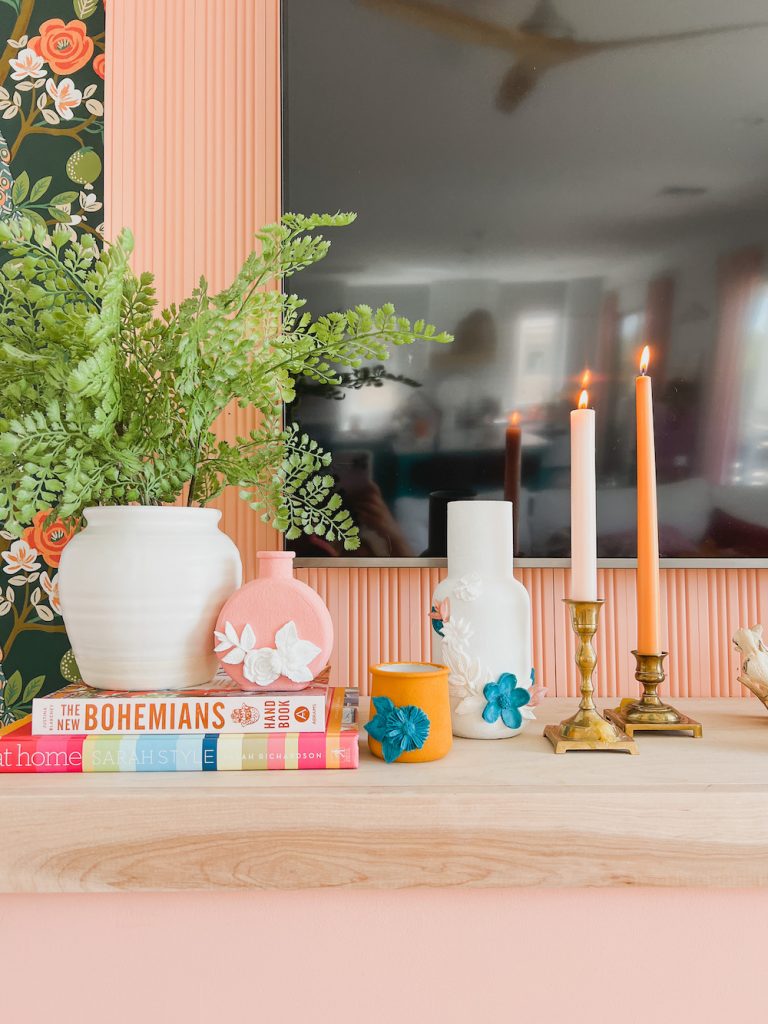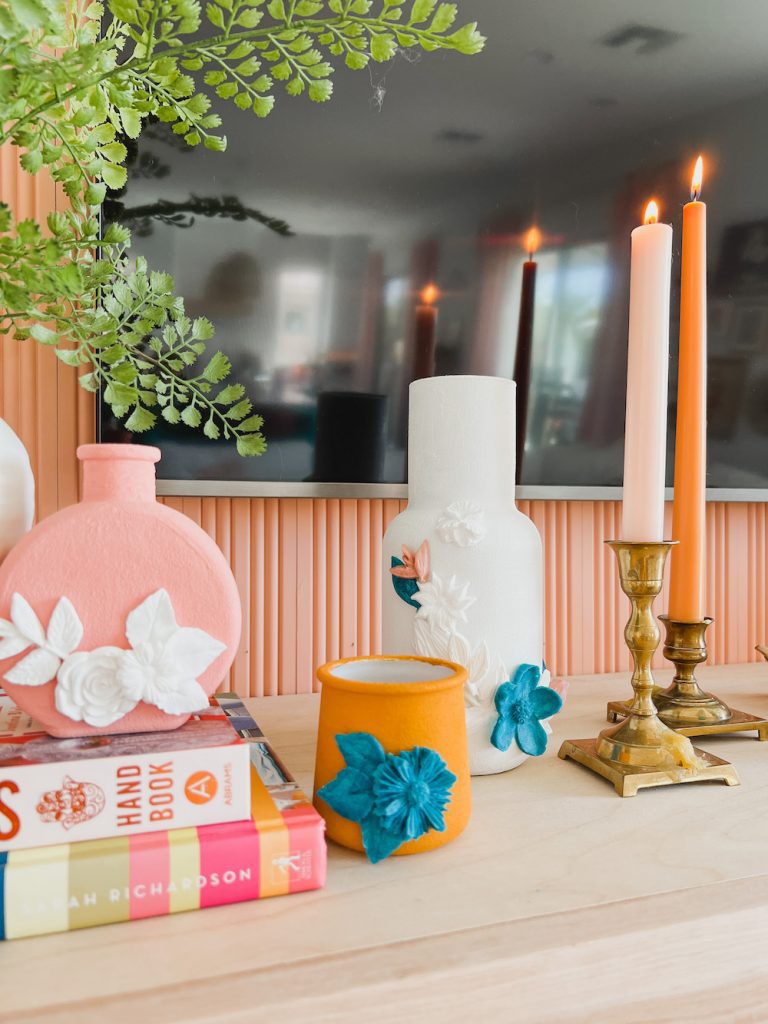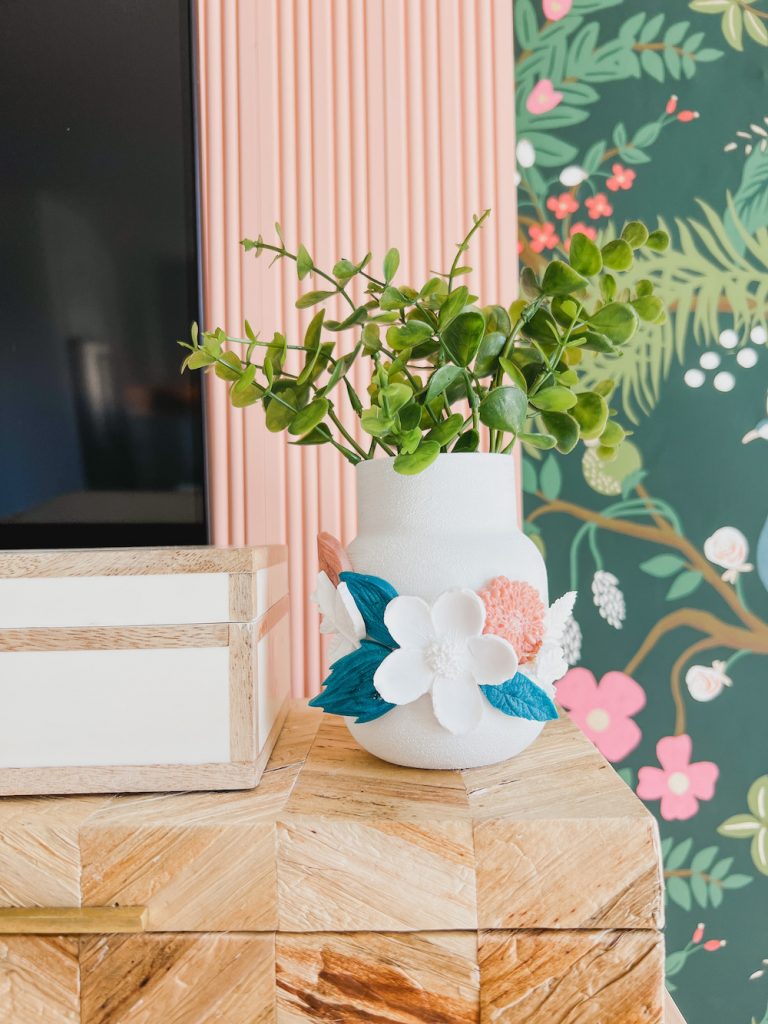 I even decided to use some in my bathroom to hold hair ties and cotton swabs and with some leftover flowers I made this darling jewelry tray!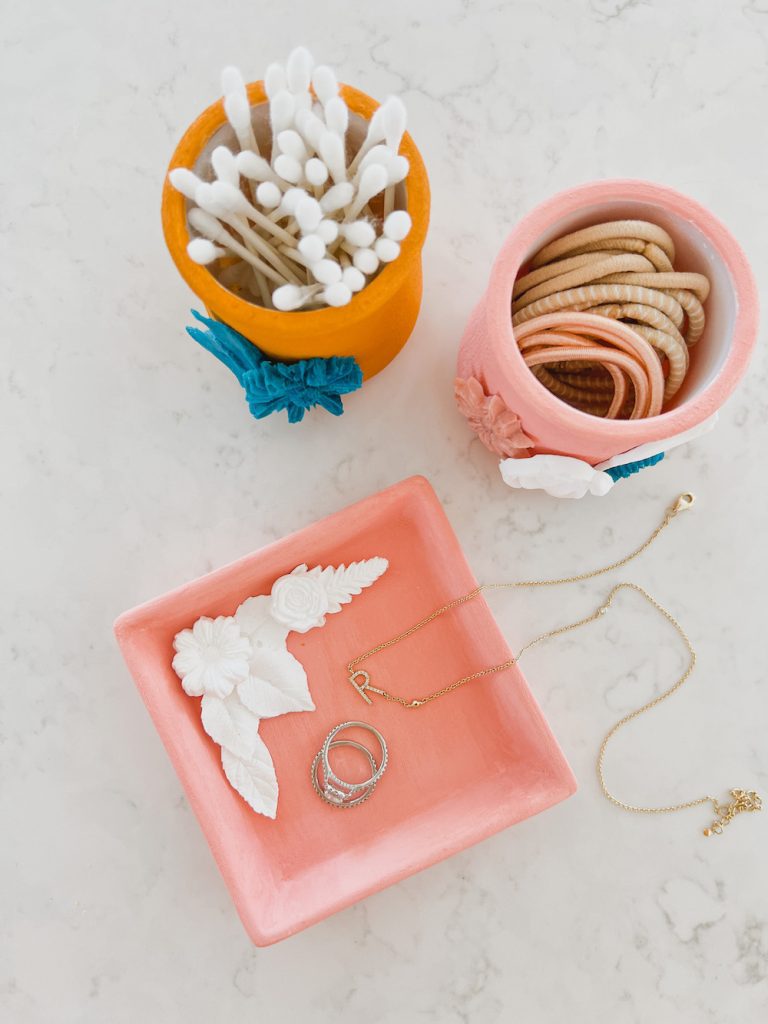 So? What do you think? I think you should give it a try and make sure to tag me so I can see your amazing creations!