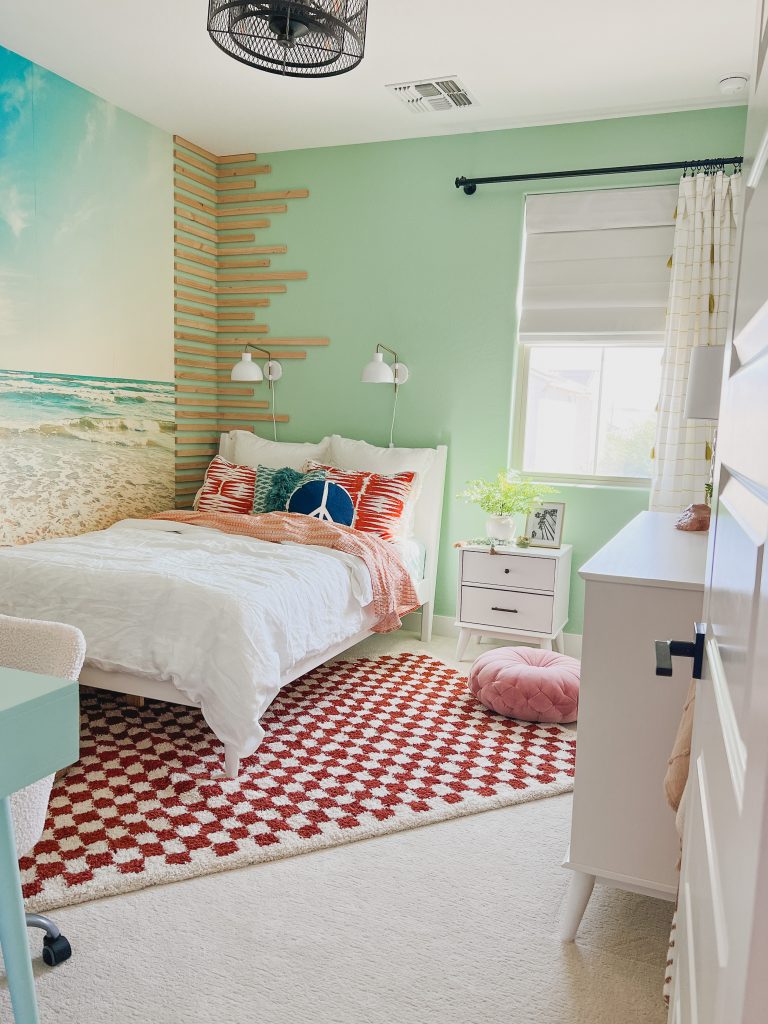 Designing a teen room is no small feat…trust me…there were many requests for this design challenge and I had to oblige. So, I teamed up with The Home Depot to make some makeover magic happen for this space. We recently did a room swap, plus started setting up my 3 boys into their own rooms. This room was previously occupied by my oldest son and it was time for a new tenant. Here is what the room looked like before…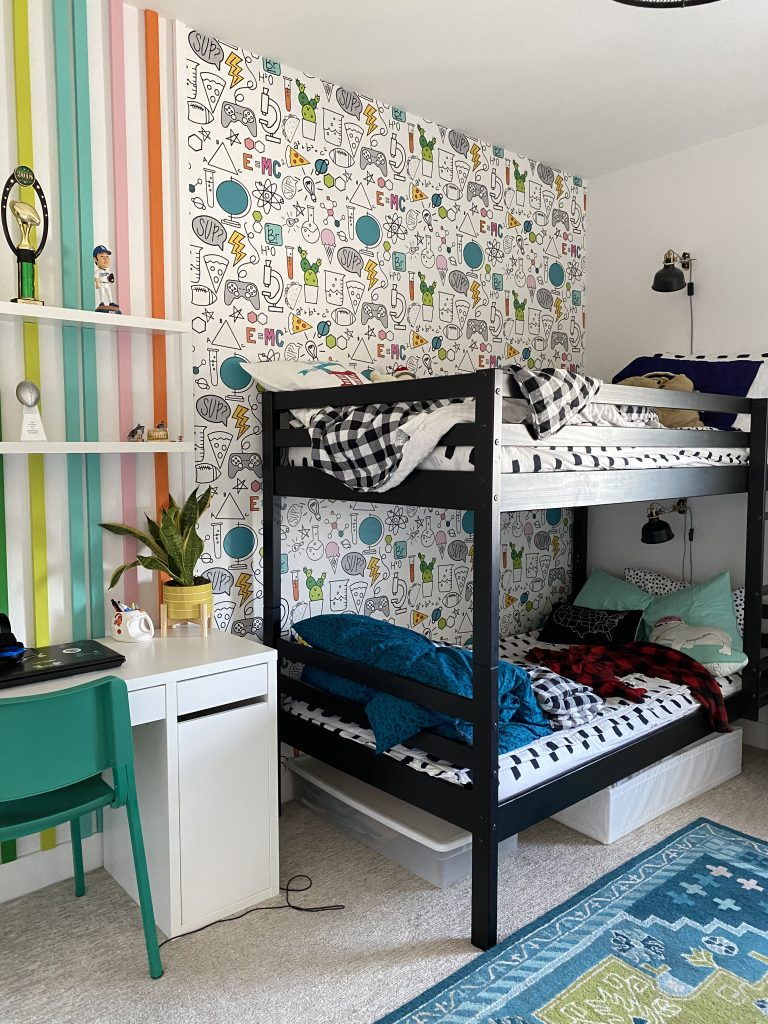 and here is the inspiration board I created for the new space! So I turned to The Homedepot.com to furnish & decorate this space. Did you know that The Home Depot has amazing, affordable furniture & decor??? I do! I shopped The Home Depot for my primary room makeover that you can check out here so I knew that I was going to create a space that my son would fall in love with!
The main inspiration for this room, was this beach wall mural…so, I designed the entire room around it.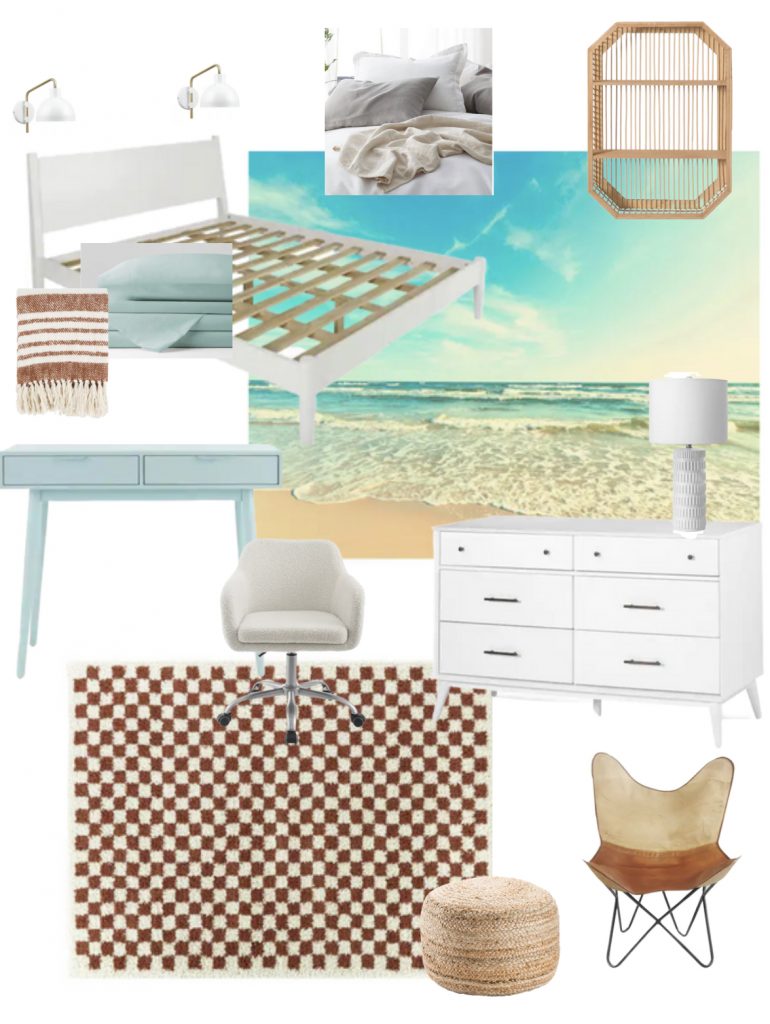 The mural didn't fill the entire wall so I came up with a creative solution to fill it in. I picked out a coordinating paint to paint the blank space and adjacent wall and then I cut down furring strips to create a wood feature moment.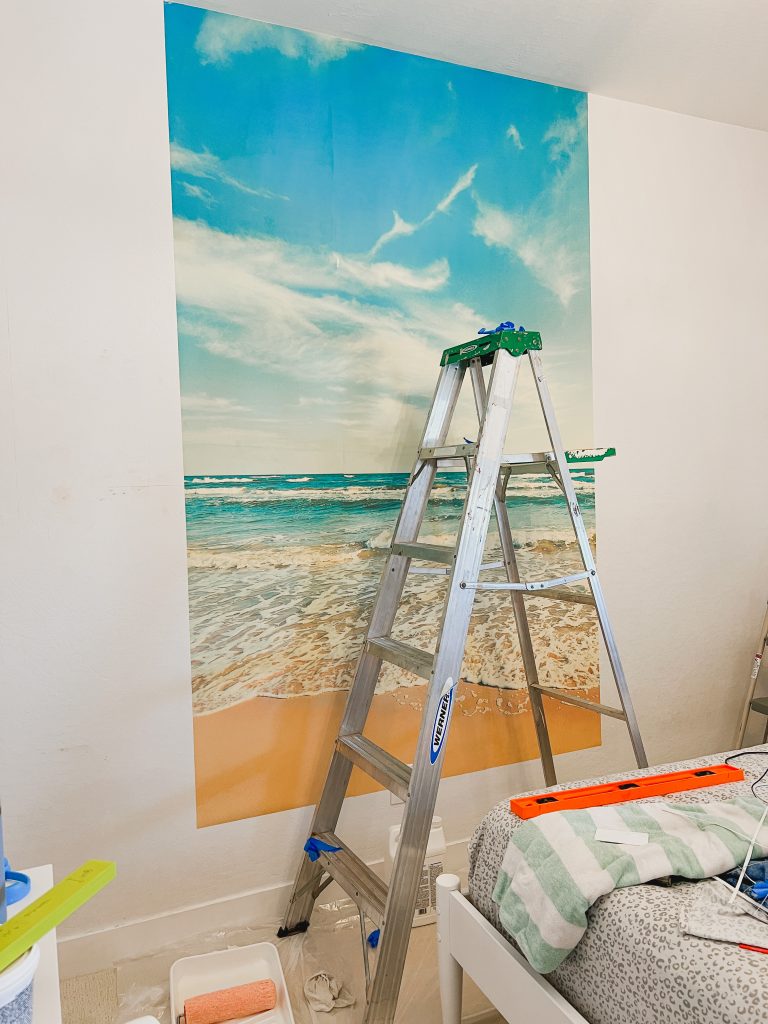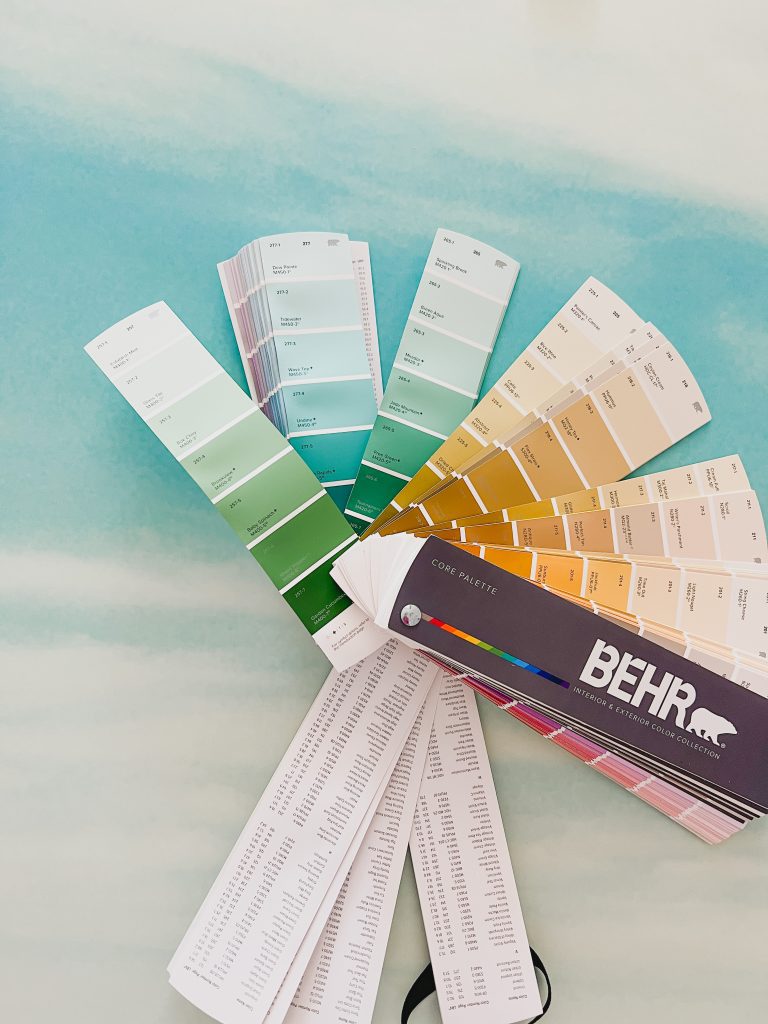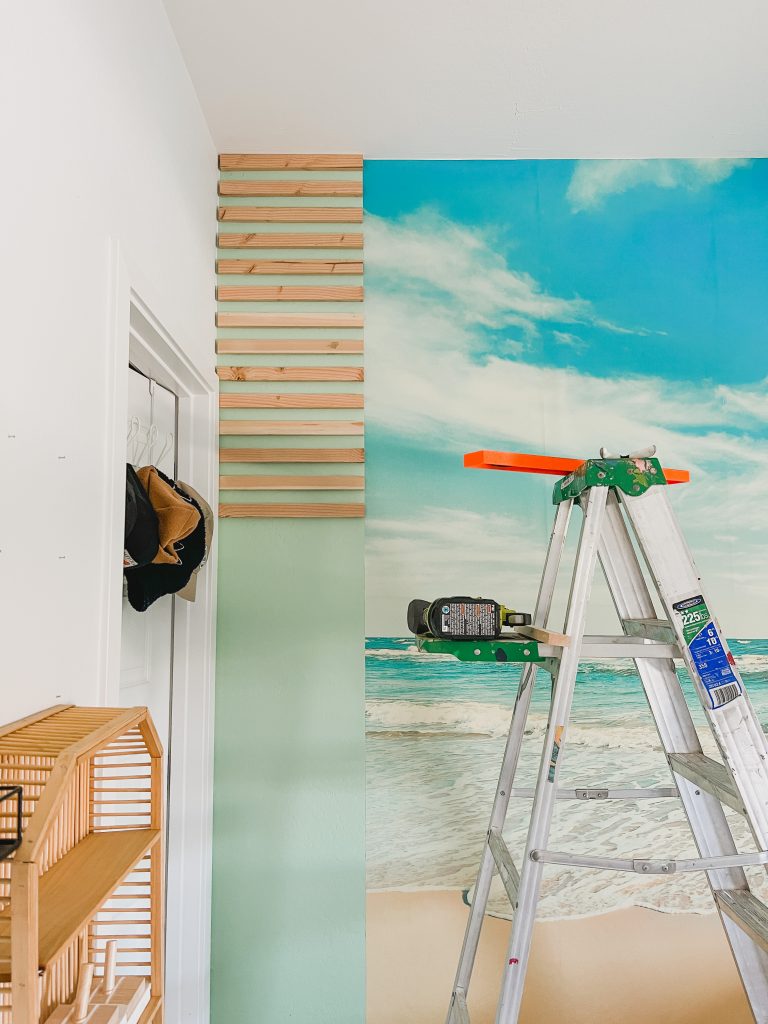 Once the walls were addressed, I started to put the room together. Here are the finds from The Home Depot
Bed | Dresser | Nightstand | Desk | Checkered Rug | Mural | Lamp | Sconces | Shelf | Duvet | Sheet Set | Butterfly Chair | Desk Chair | Ottoman Pouf | Throw 1 | Throw 2 | Throw 3 | Mattress
The room isn't very big, but I wanted to maximize the space and make it a super chill hang out for my teen.
Here's how it all came together.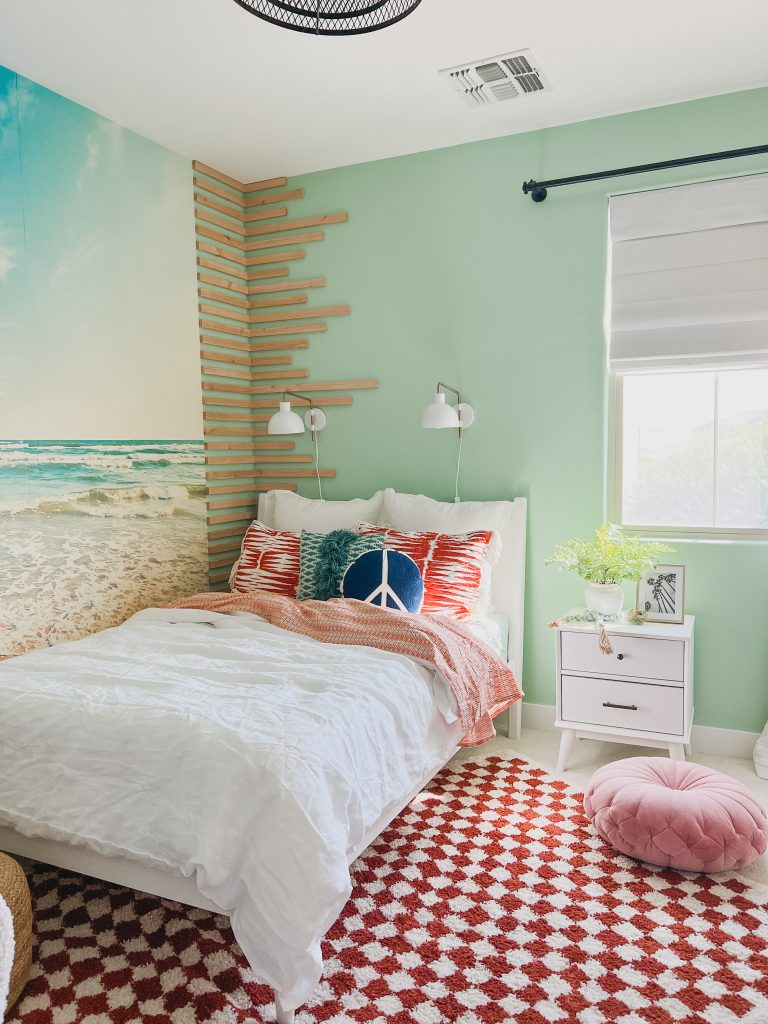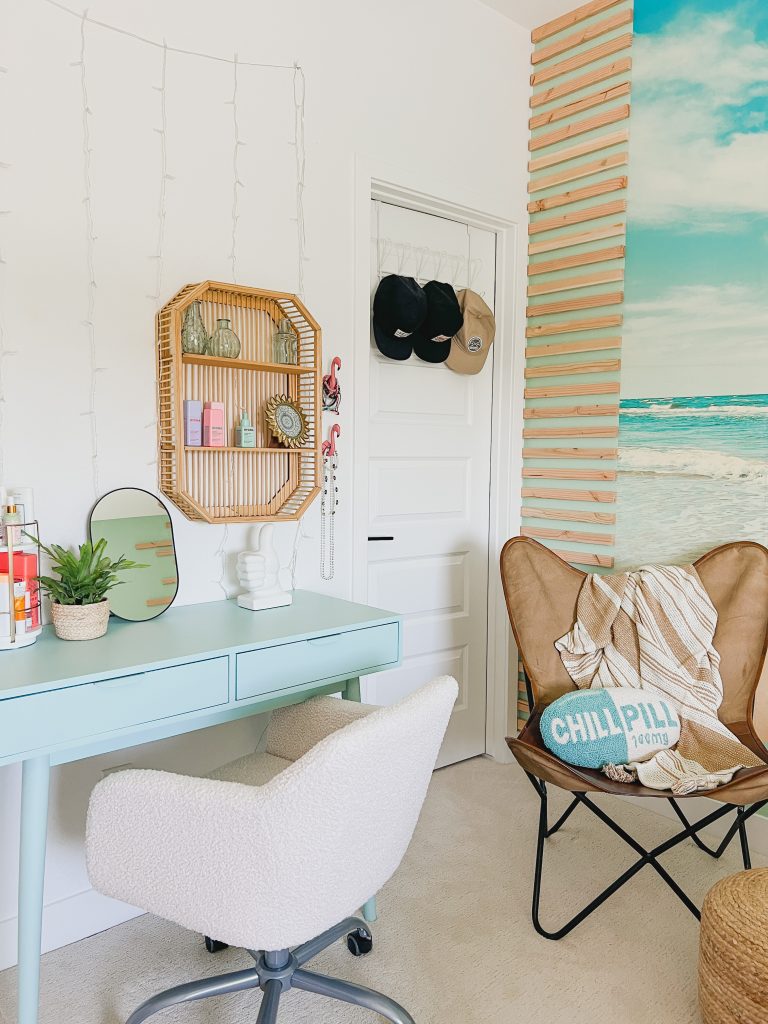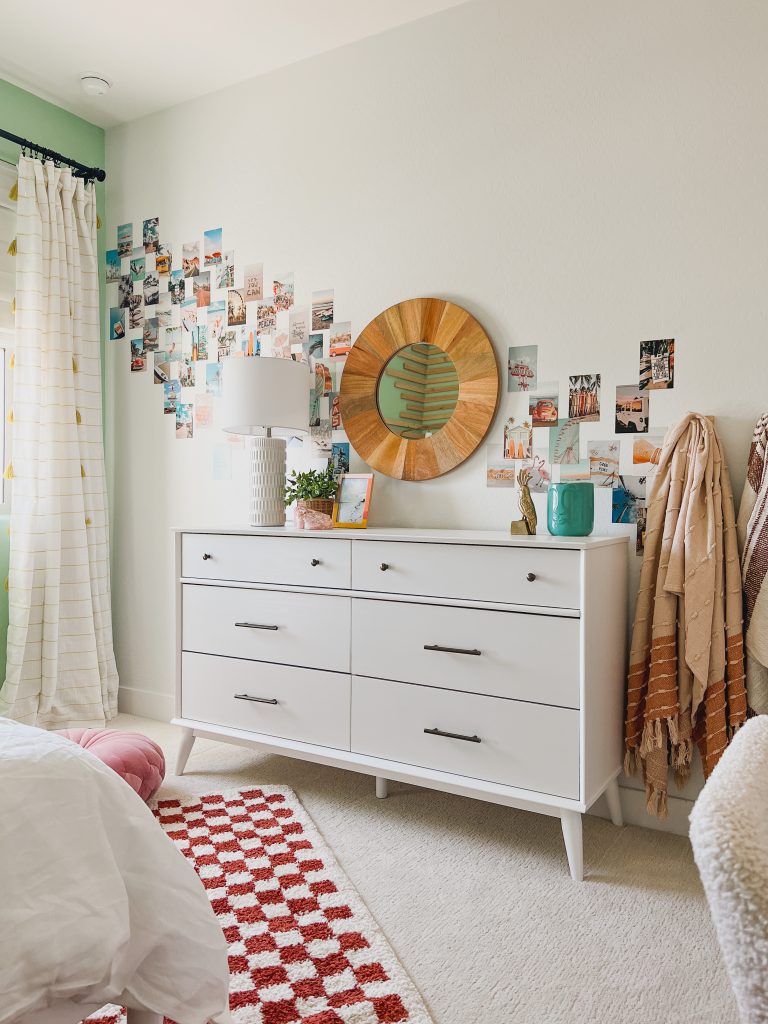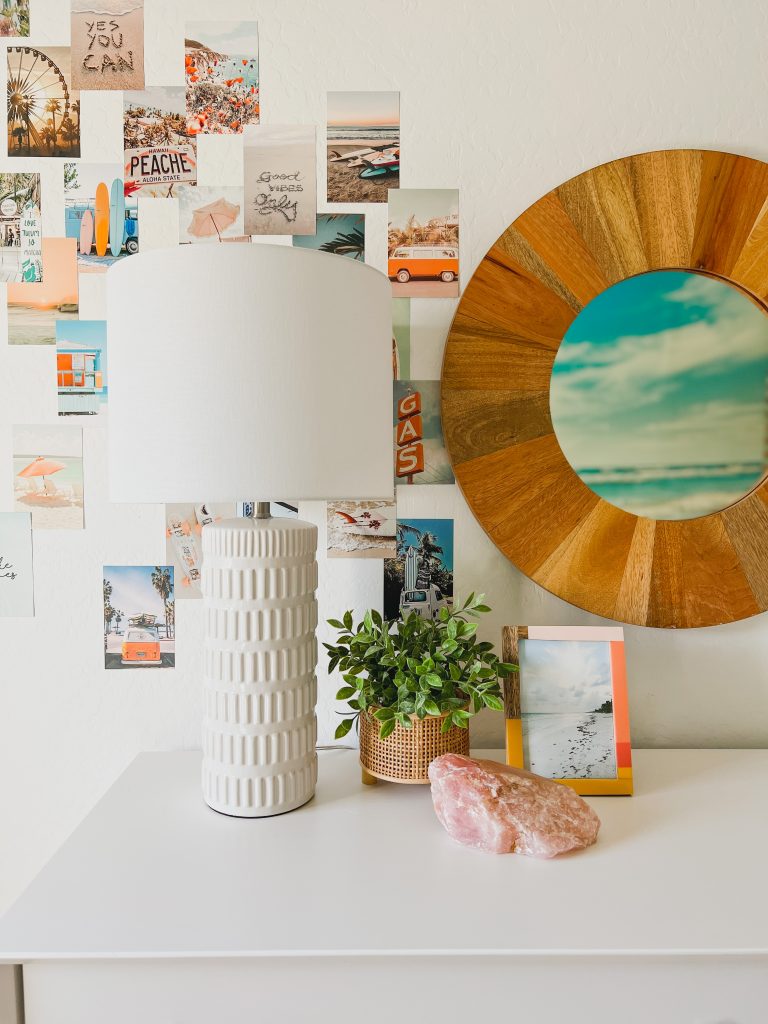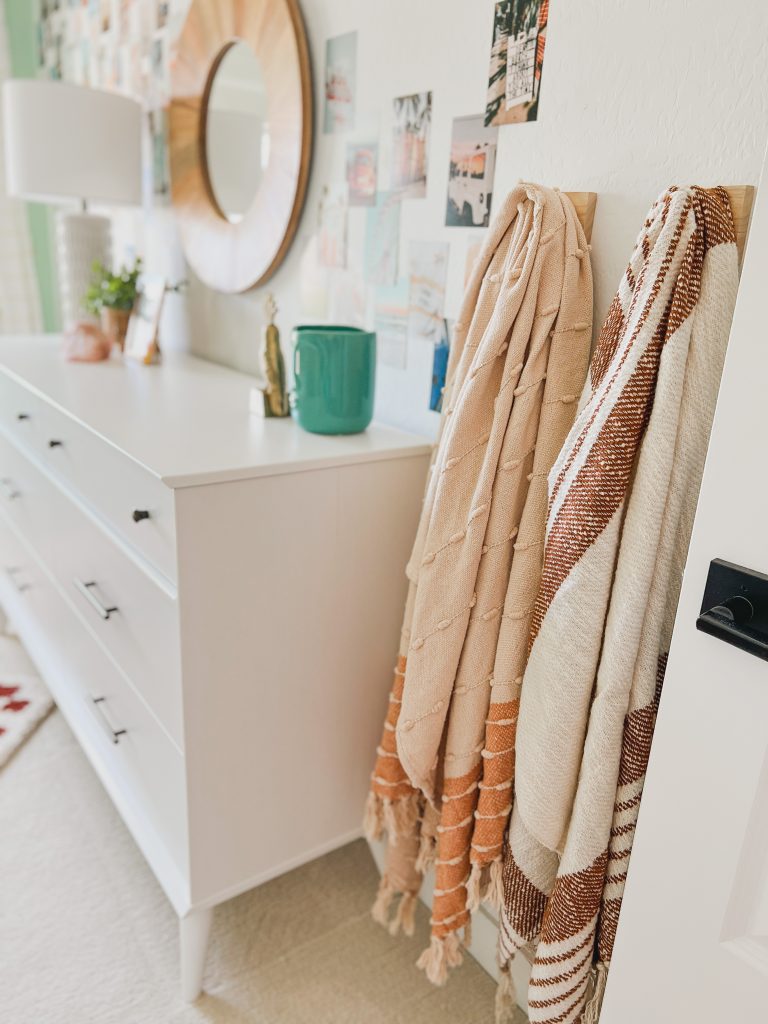 I am so in love with the way it all came together, not to mention how incredibly easy it was to order and have everything delivered right to my door! Make sure to check out The Home Depot for your next decor project!