We LOVE Halloween…Shannon is an outside-decorate-your-yard-kind-of-gal and I am an insider kind of chick.  This last week we started tranforming my house into all sorts of DIY projects in its simplist form possible.  My hubs had arm surgery last week so I was flyin' solo.  The kiddos were begging for Halloween so on Oct 1st we began this…
Found some super cute FREE pumkin & cat Halloween clip art on Matthew Mead…the other two, I whipped up to coordinate.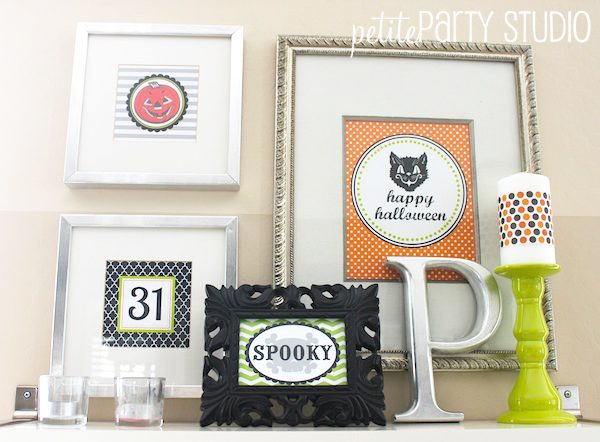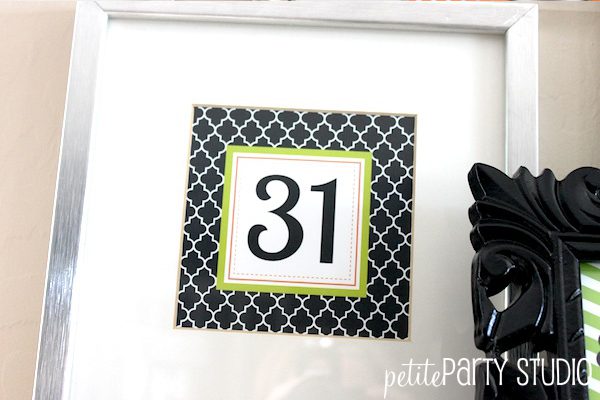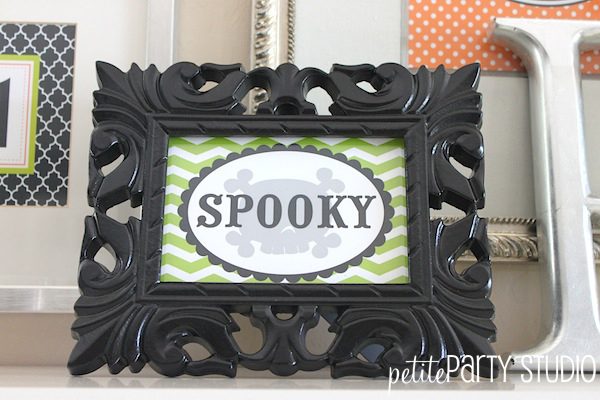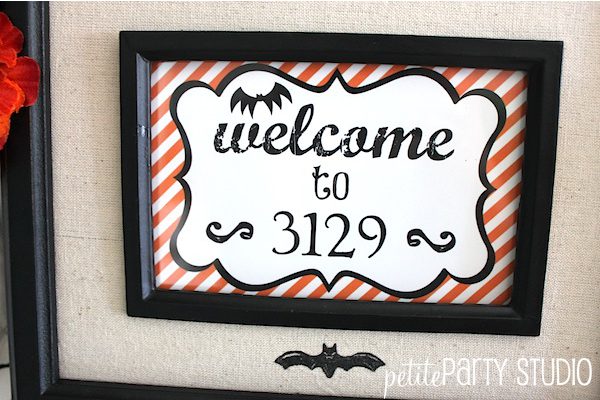 I scored these darling Martha Stewart wine bottle labels on clearance from Michaels and thought they would be super cute on some plain glass cylinders filled with candy.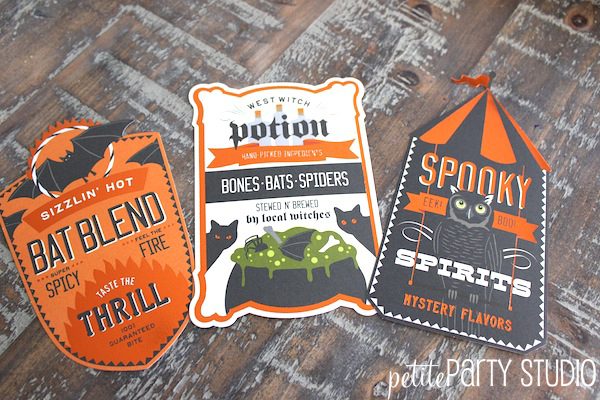 Not sure if putting candy out (within reach) this early was such a great idea.  All week I kept catching candy corn theives.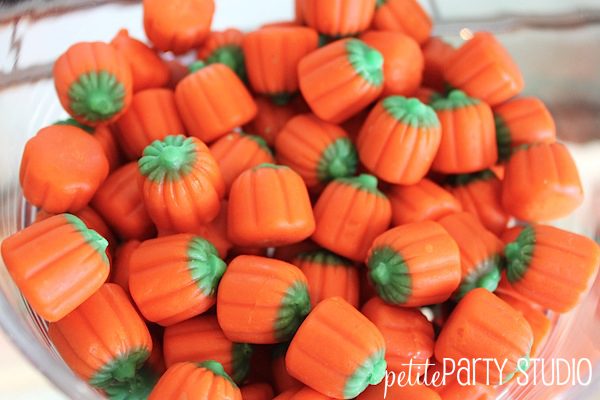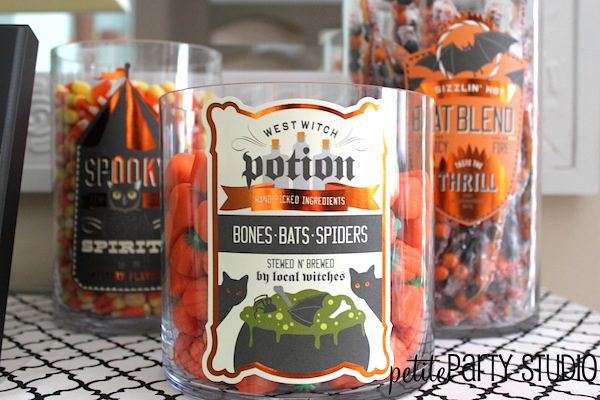 Love this idea?  My friend Kim from The Celebration Shop had a similar idea, but took it up a notch by adding glittery spiders.
See her tutorial HERE!
I was going to make a bunting but for $7 at Target??  Yes please!!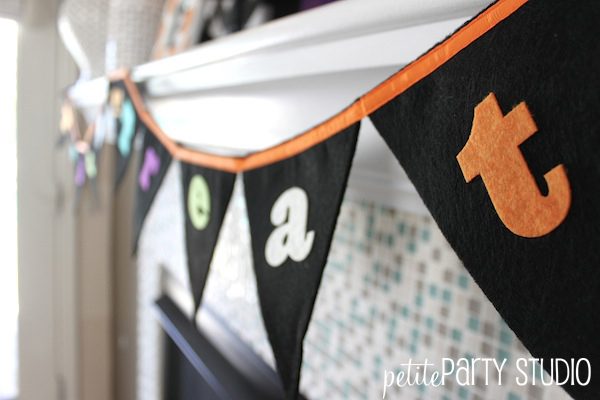 Here is my mantel…one of my favorite areas in my house to decorate with holiday decor.  A few DIY pieces and a few store bought pieces and this becomes quite SPOOKTACULAR!!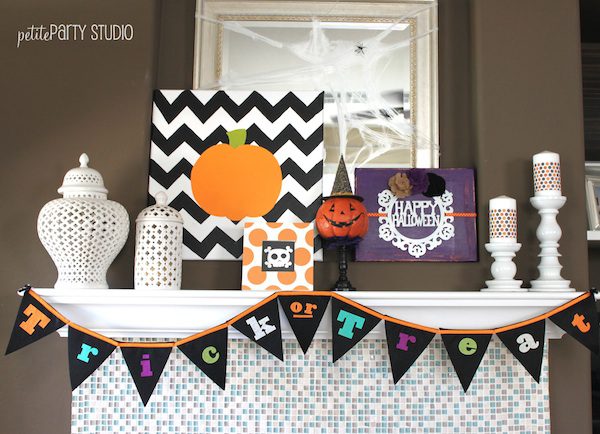 and lastly…I needed a wreath for my front door and I could not find one I like so I made one.  I took a foam ring, wrapped it with some nubby black yard then hot glued a few DIY fabric flowers and few store bought flowers and tah-dah!!!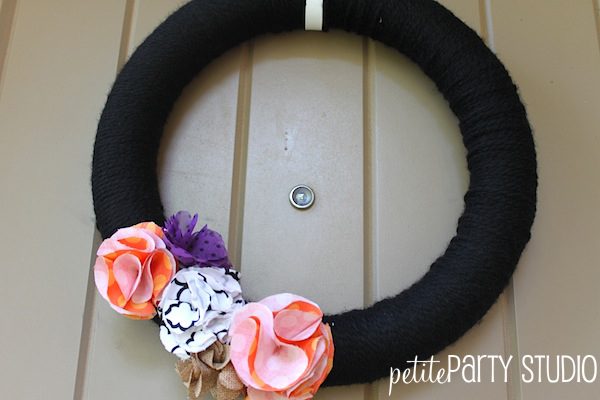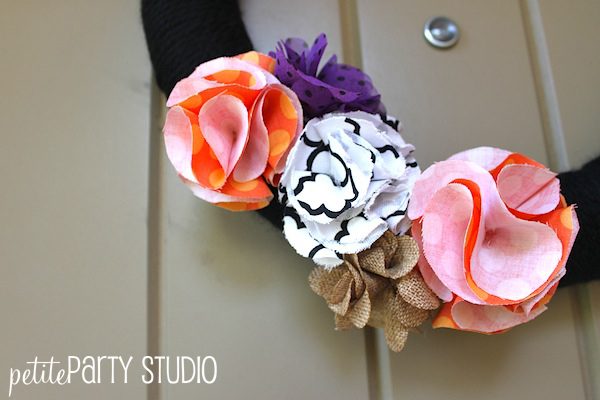 Ok, now you've seen it!  Hope you all have a great weekend and get started on all of your own Halloween decor!  We'd love to see what you come up with!!
xoxo~rebecca