DISCLAIMER: This a sponsored post by Campbell's.  All opinions are my own.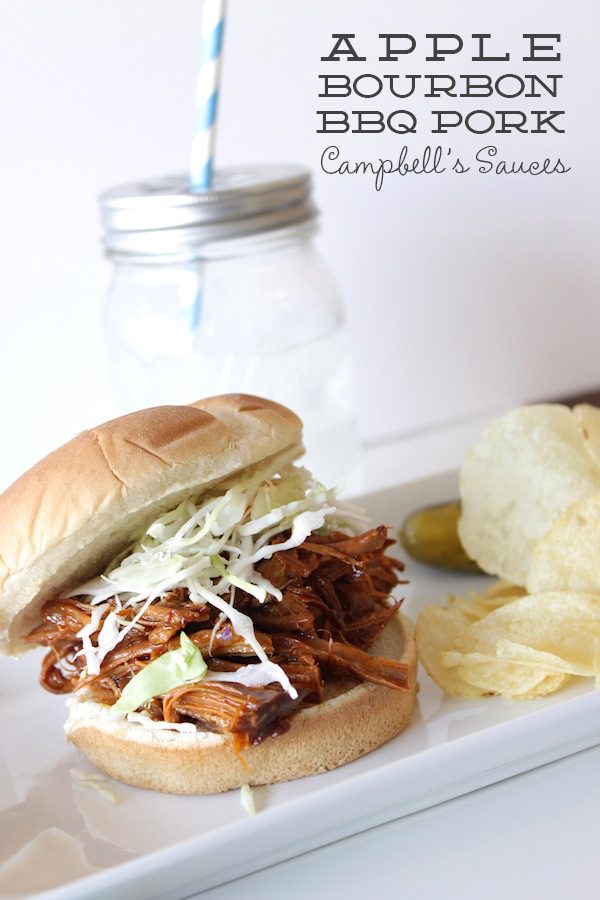 We are two BUSY mommas with 5 littles and dinner time can quickly turn into the witching hour if dinner is not ready to go!  So when we were asked to try out Campbell's Slow Cooker Apple Bourbon BBQ Sauce, we were in!!  A slow cooker sauce that is ready to go…just add the meat??  Easy peasy AND waaaaay delish!!  I just followed the instructions on the package and *ding ding ding* dinner was served.  This Apple Bourbon BBQ Sauce was a mix of caramelized sweet, tangy and full flavorful goodness.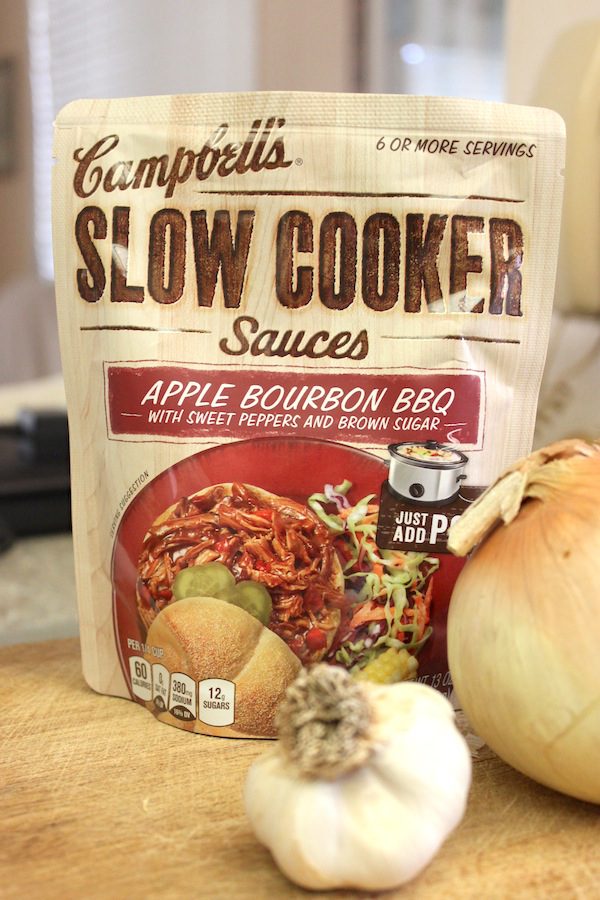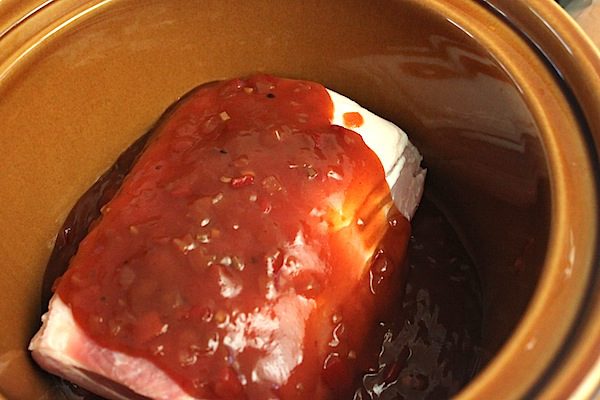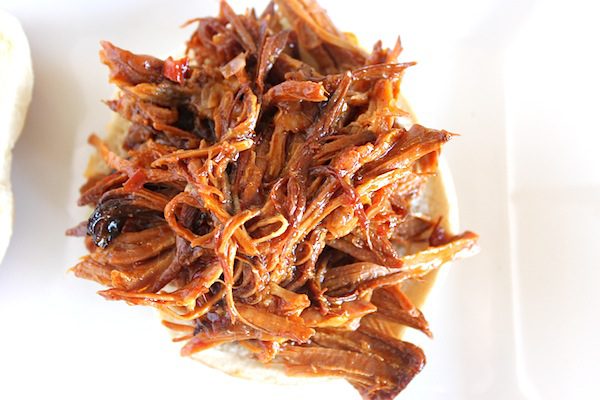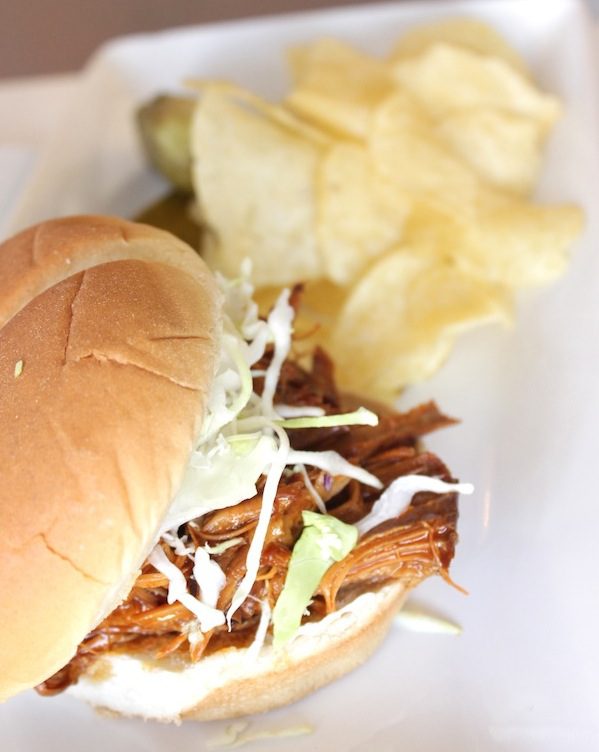 We served up the BBQ pulled pork on toasted rolls and topped them off with a dry cabbage slaw, paired it with some potato chip and dill pickles and our families were smitten.  That's it, some pork (or chicken) a packet of Campbell's Slow Cooker Sauce and into the crockpot it goes!  Dinner is served!!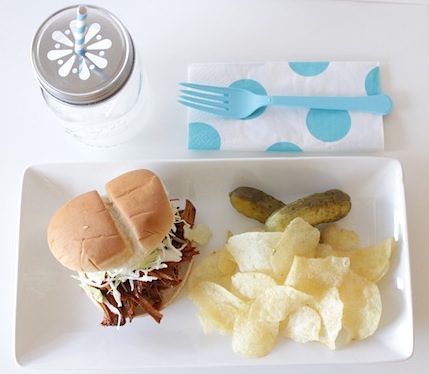 This post brought to you by Campbell's Dinner Sauces. Weekend-worthy dinners with only weekday-level effort needed! Learn more at http://www.campbellsauces.com/.