Cinco de Mayo is days away and we wanted to share the birthday party Shannon threw for her mom…oh ummmm…just 12 months ago!  We are a little behind with our party pics but hey… isn't the timing PERFECTO for CINCO??  We think so!  So we are here to show you a few ideas to throw your very own Cinco de Mayo Party!!
Just think…festive decor, taco bar, margaritas and churros…what more do we need?
Colorful tissue decor can dress up any party!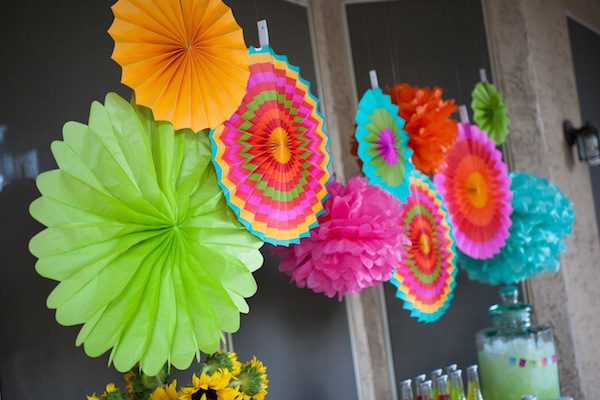 EVERY party NEEDS paper straws!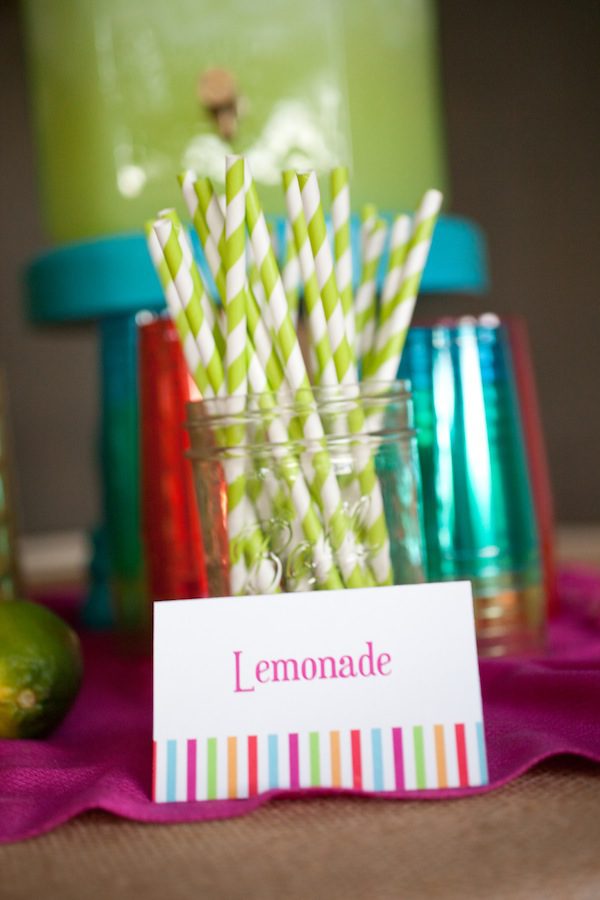 Mexican bottled soda is so colorful and fun…we love Jarritos, it was the perfect party prop.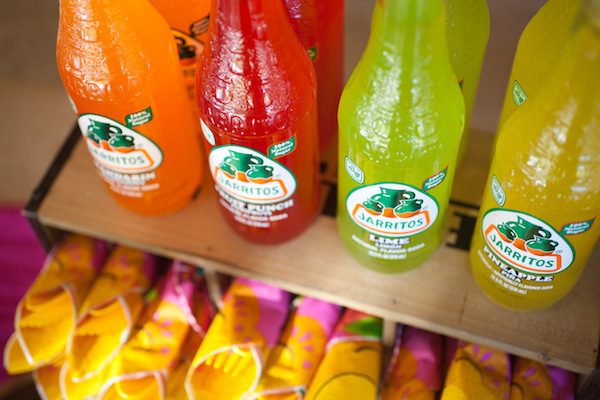 Shannon set up a drink station, lemonade for the kids and margaritas for the big kids adults.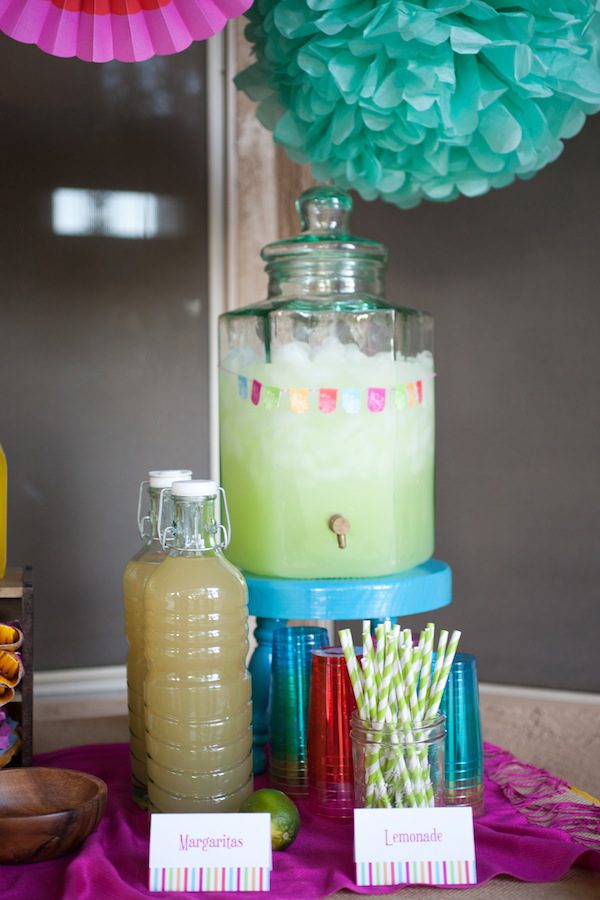 Guests helped themselves to a fully garnished taco bar.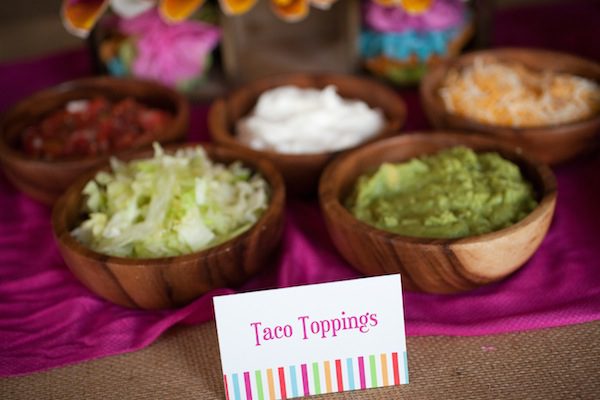 A wood crate turned on its side was the perfect accessory to hold wrapped utencils.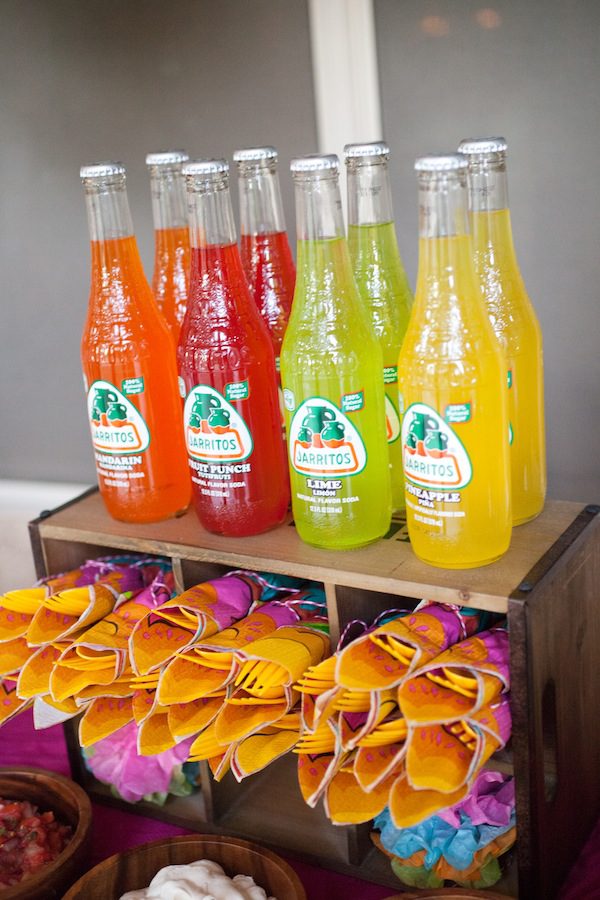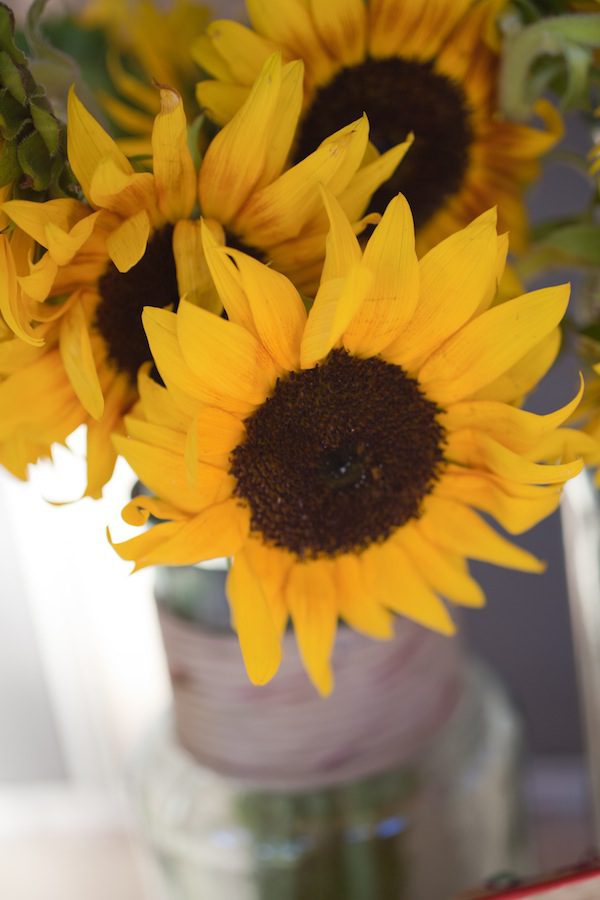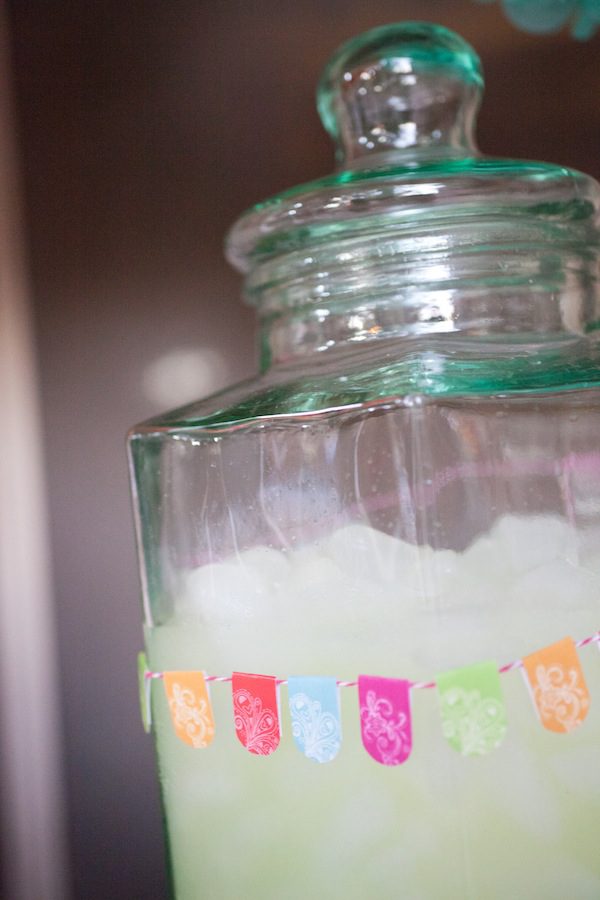 We can't forget about dessert…churros were wrapped up in Favor Bags ready to go and cream cheese frosting topped spice cakes were dressed for the party in our many-ways-to-use candy cups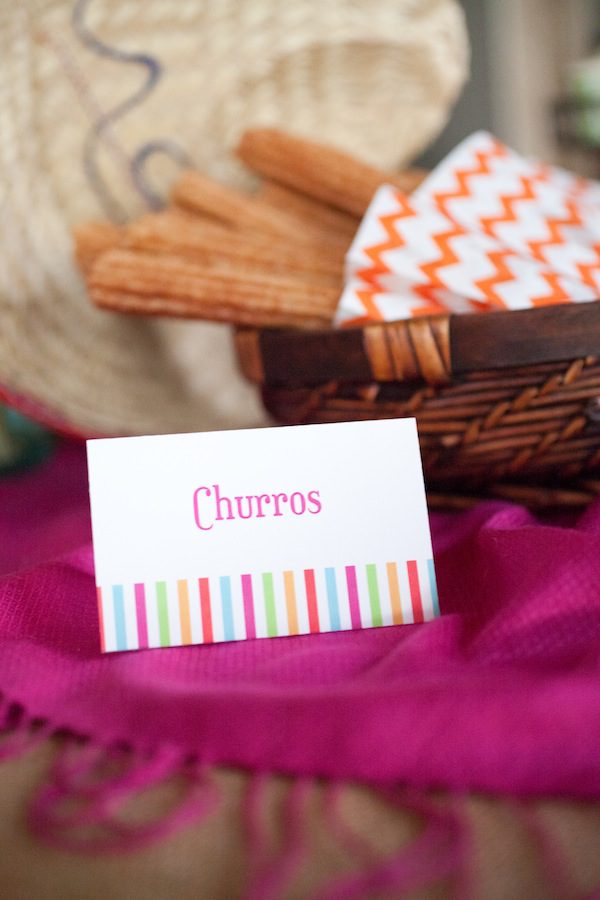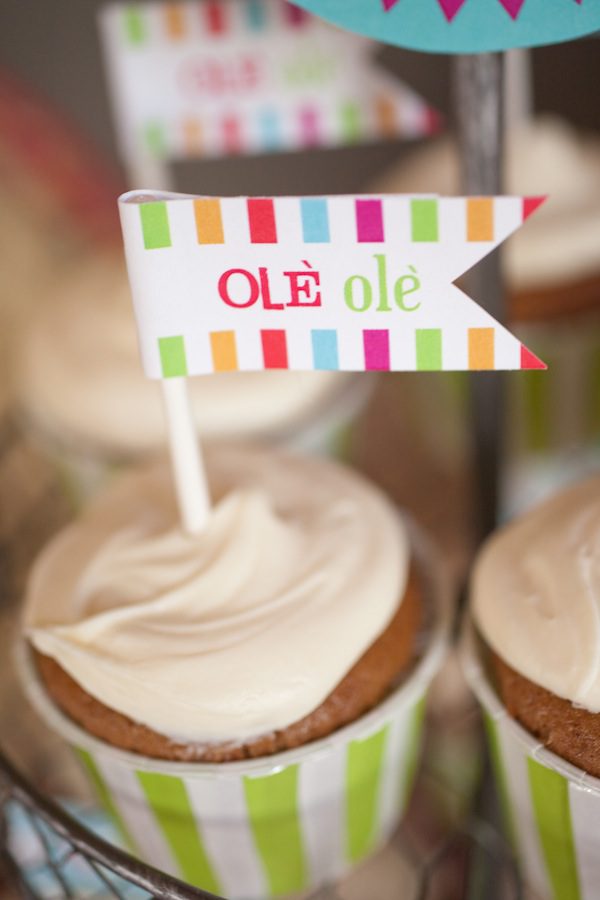 LOVE the printables?  Find them HERE!!
What do you have planned for Cinco de Mayo?  Thanks for stopping by!!  Adios!!!