I swear…a can of spray paint can fix anything, right?!!  I am in the process of jazzing up my powder bath in our house and I wanted gold cabinet hardware and couldn't find handles that I liked in gold.  What is a girl to do?  Find handles in brushed nickel and paint them!  BINGO!  Super quick and easy and as long as you are patient, follow 4 super simple steps.
PRIME…WAIT…PAINT…WAIT
Although spray paint says you can paint metal, I HIGHLY recommend priming your hardware with Rusotleum Clean Metal Primer.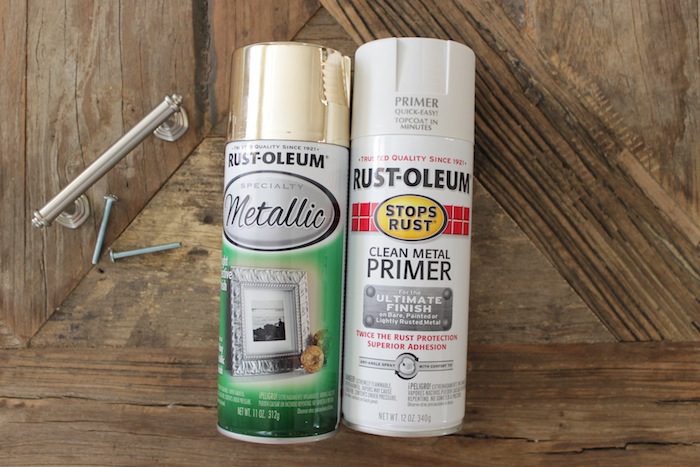 This is what my hardware looked like before I got to it…it's okaaaaaay but, I really wanted gold!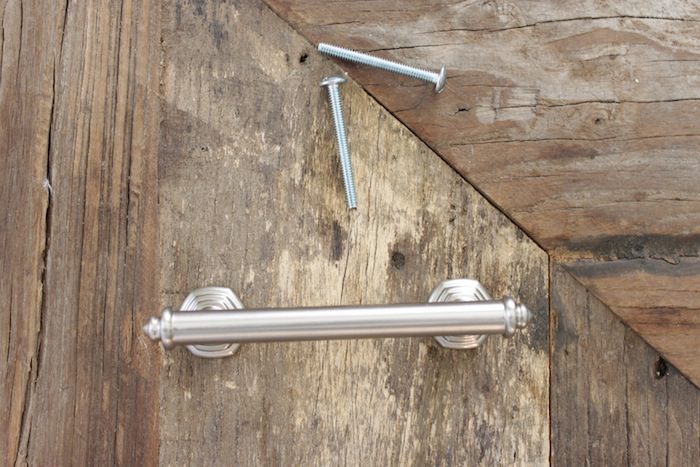 Here she is in all of her bold gold-ness…pretty eh?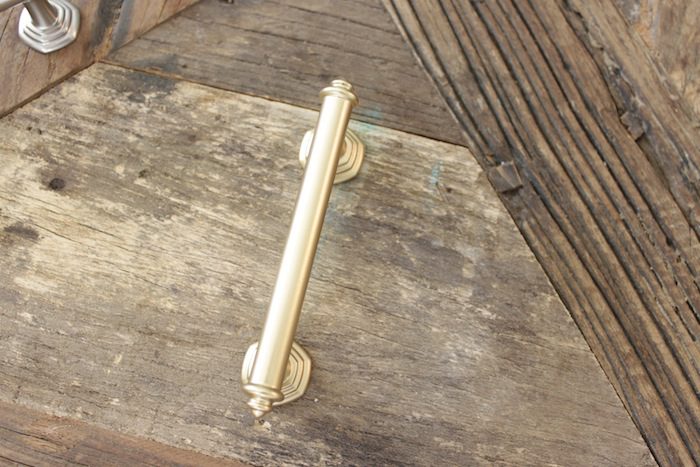 Once you prime your pieces, let them dry.  Next apply a thin coat of  your desired paint color.  Once that is dry, apply another coat.  Let your final paint coat dry 24 hours before handling your hardware.  I found that waiting the 24 hours really helps.  Once your paint is dry go ahead and attach your hardware!  That is all folks…don't be scared…get to it!!  Here is the side by side…it's like magic!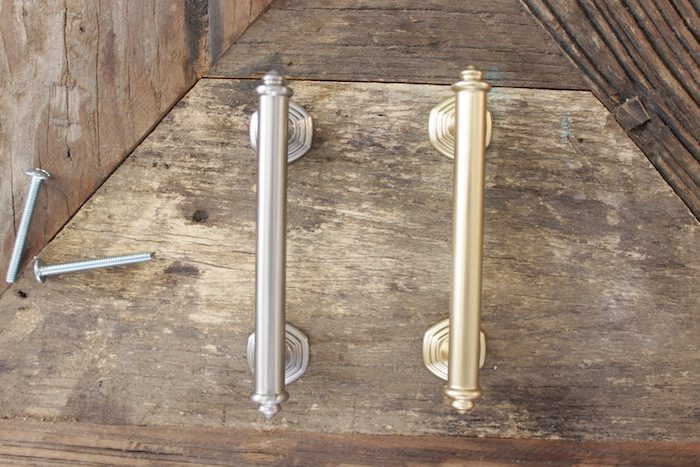 I am in the process of finishing up the powder bath makeover, so no pics yet, but…I pinky promise once I am done I will post lots o'pretty pics!!  (;