So far this week we shared some FREE football printables and this amazing RECIPE…but today is Friday and if you haven't planned anything for Super Bowl Sunday, today is your day.  We are going to show you a few easy entertaining football party ideas to keep your crowd pleased.
Take the ordinary and make it AWESOME!!
Set up a super simple CHILI BAR!  This is so easy to do!  Make some chili, grab some disposable containers, some labels, and all of the toppings.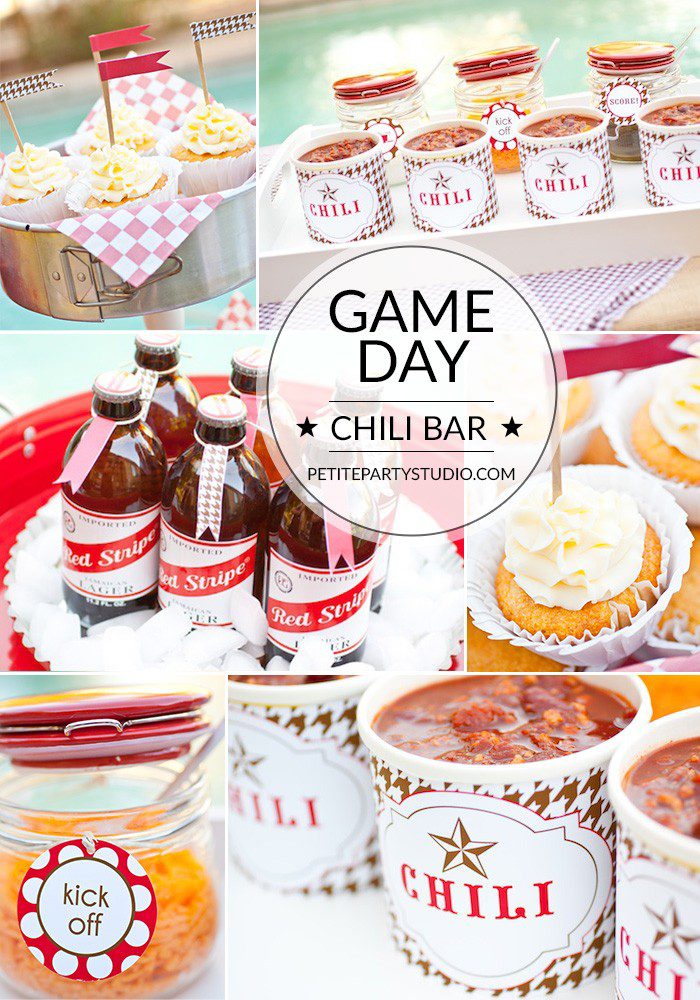 We used shredded cheese, jalapeños, diced onions & sour cream.  We also made cornbread muffing and "iced" them like cupcakes with honey butter.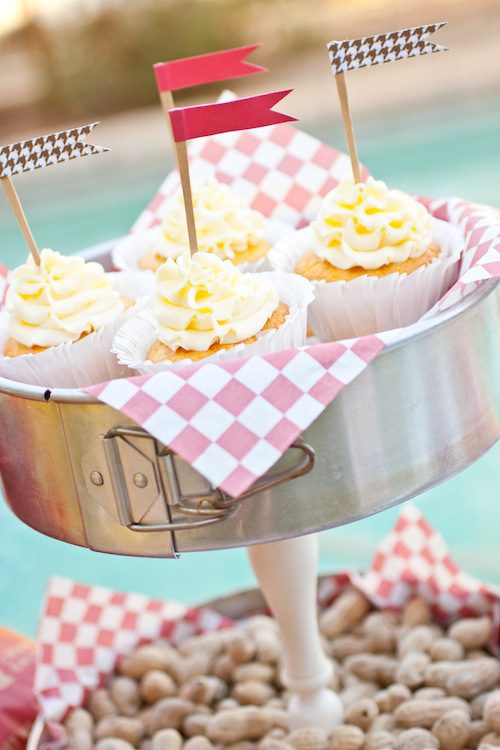 Take ready made snacks and serve them up so they look professionally prepared.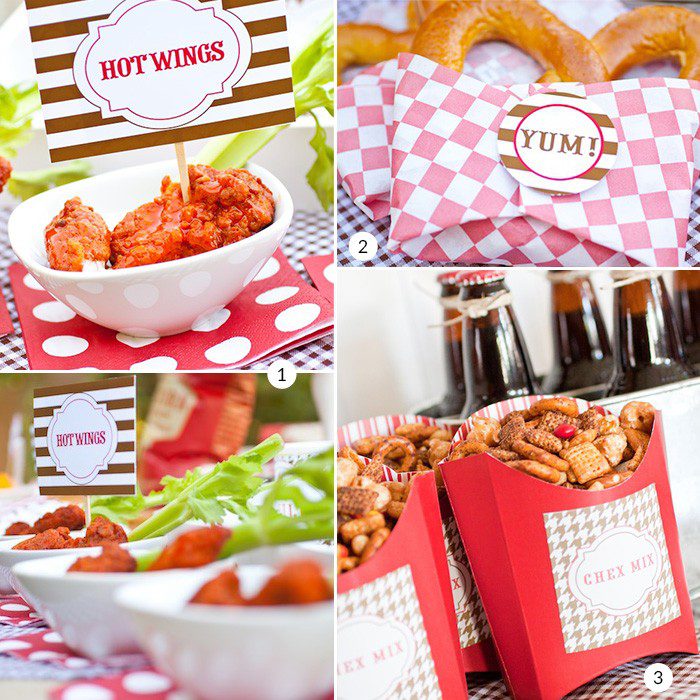 #1 We used small serving dishes with ranch, then layered hot wings and celery sticks so guests could grab and go  #2 Store bought frozen pretzels were toasted up and wrapped in decorative wax paper  #3 Fry boxes were filled with snack mix for game watching convenience
See how easy that was???!!  Now you need a dessert idea, we gotcha!!
Take churros and dress them up with some cute packaging, wrap with some natural jute and our free printables then added some delicious caramel sauce to dip them in…BOOM!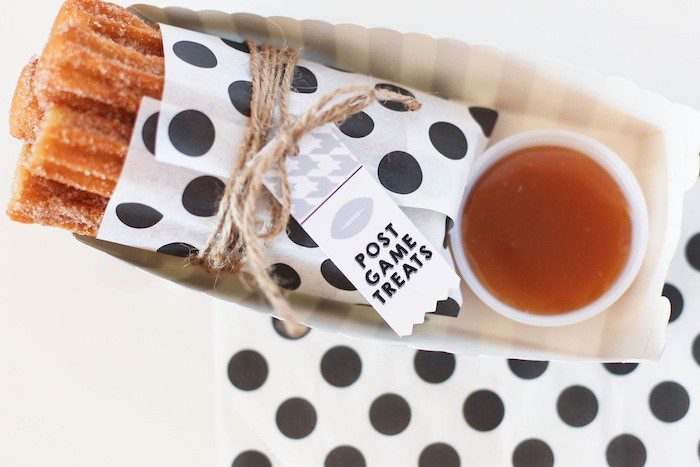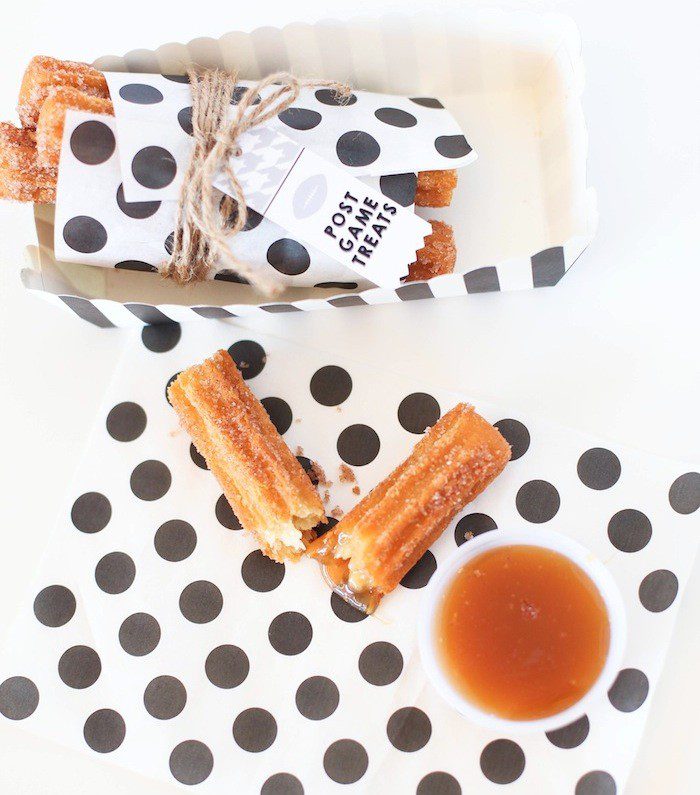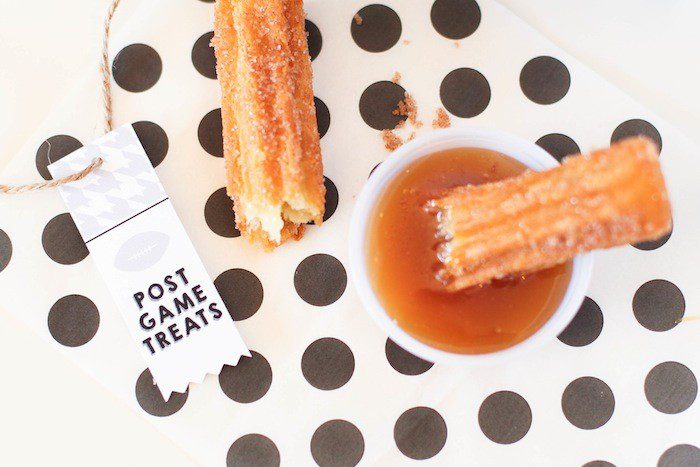 This should at least give you a head start!  Need more inspiration?  See some more ideas HERE and HERE