It's nooooo secret around the studio that I LOVE donuts!!  I am known to sneak a box of munchkins in with my morning iced coffee.  I always share, so no one ever complains….HAHA!!   We have figured out that people love edible gifts and we love to design stuff to package up your edible gifts, ummmmmk?  So, wanna do-nuts this Valentine's Day???  All you have to do is take some donuts…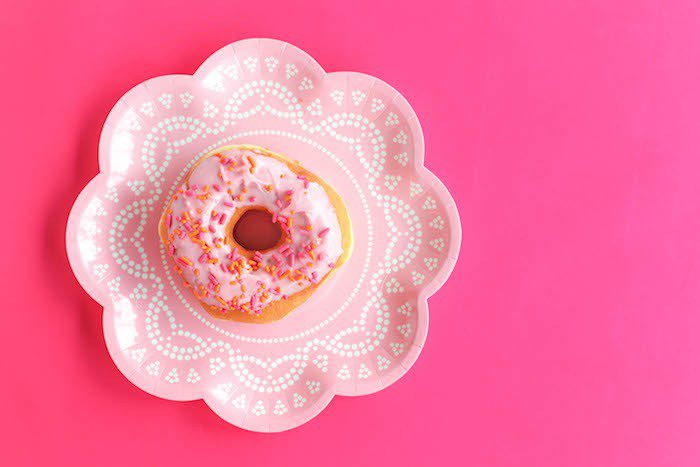 and then take some of these ahhhhh-dorable bags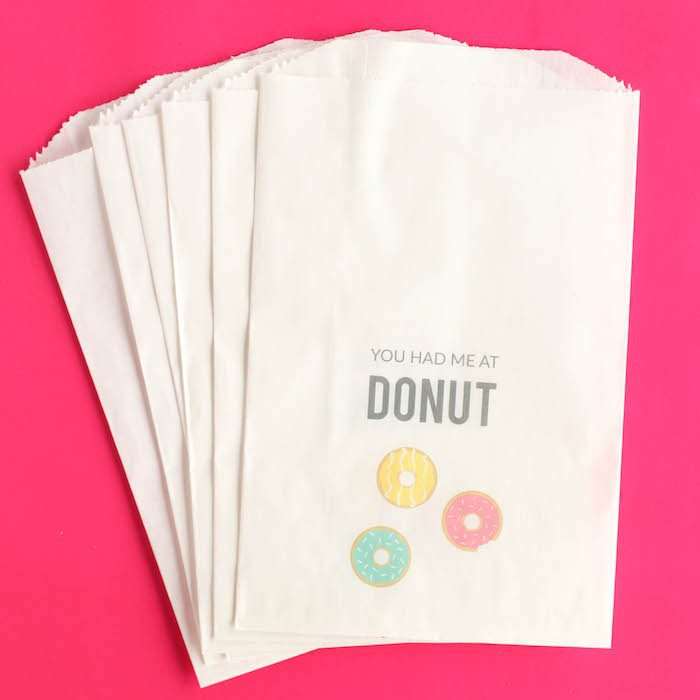 and BOOM you get this!!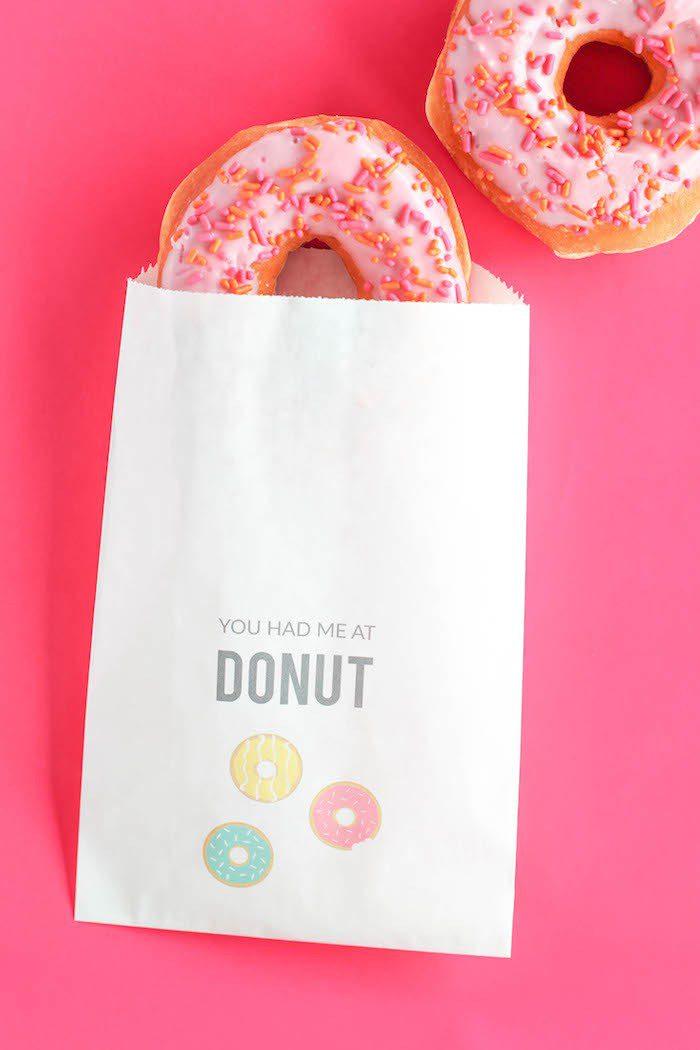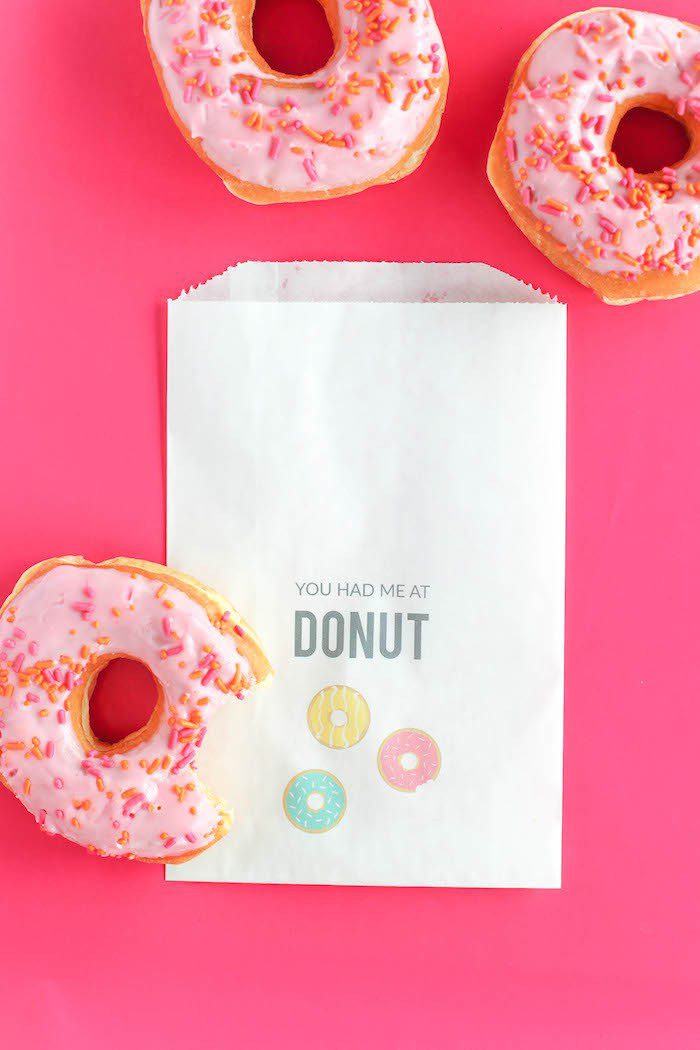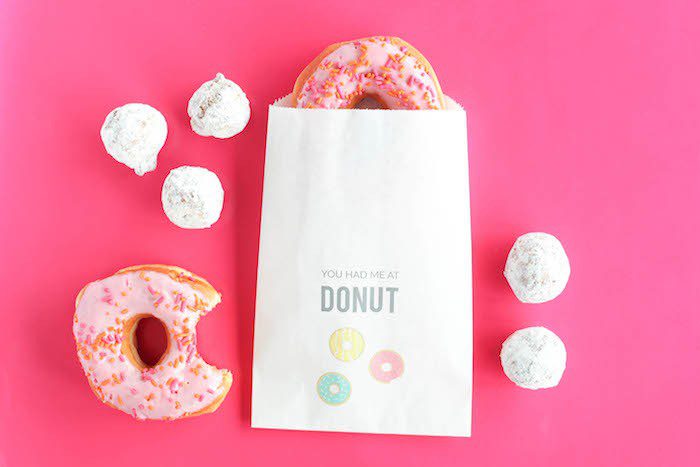 Looking for a lower calorie option?  How darling are these cards from our friend Nicole over at Floating Specks??  She keeps our studio stocked with her fabulous paper creations!!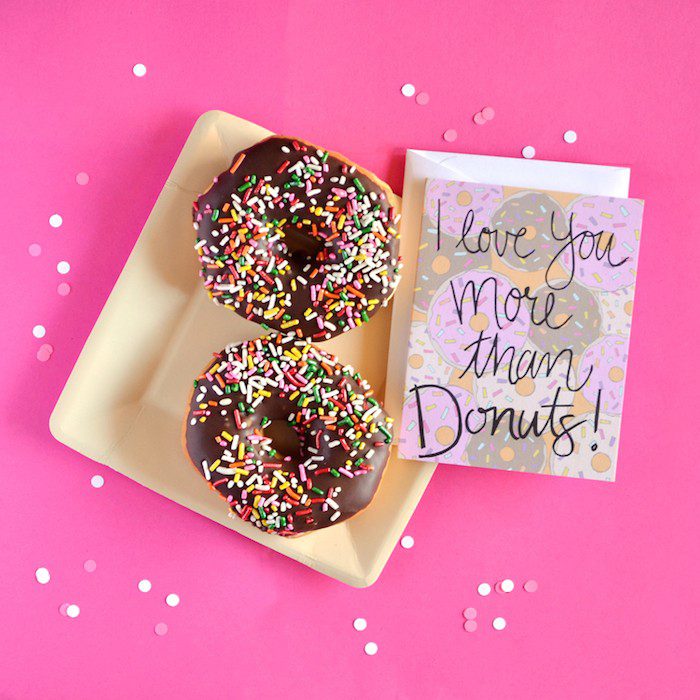 Stop by our shop in dowtown Gilbert or shop on-line to get your goodies before they are gone!!
~xoxo Rebecca & Shannon