We have been keeping a little secret…we are seriously beyond thrilled!!!!!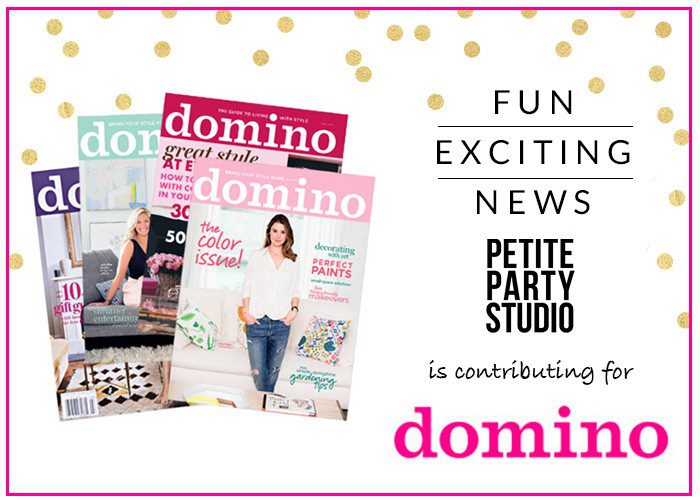 Oh Emmmmm Geeeeee!  Yes, Petite Party Studio is the newest contributor for Domino.com.   Ok, so we are HUGE fans of Domino.  Back when we were design students you could always find the latest issue in our bag as our go-to mag for the latest and greatest in design inspiration (this was looooong before Pinterest).  So when the opportunity came about to contribute to their online platform, we jumped, screamed, did a little dance, and calmly accepted!  Here is our first post that is live on their site!!!!  We will be sharing party, DIY, entertaining ideas and more!!  See us now on Domino.com by following the link below!!!
creative baby shower favor idea
A unique, easy-to-steal, do-it-yourself idea.