When we opened the shop just over FOUR years ago…yes…4 years…the first item we purchased was this Henry Link dresser.  Here is what she looked like when we picked her up off of craigslist.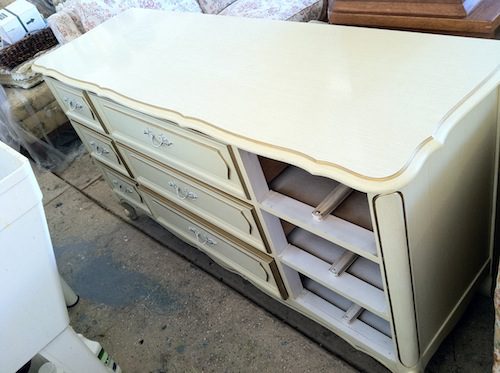 For the first go, the dresser received a few overall coats of spray paint in an avocado green and the hardware was painted a glossy white.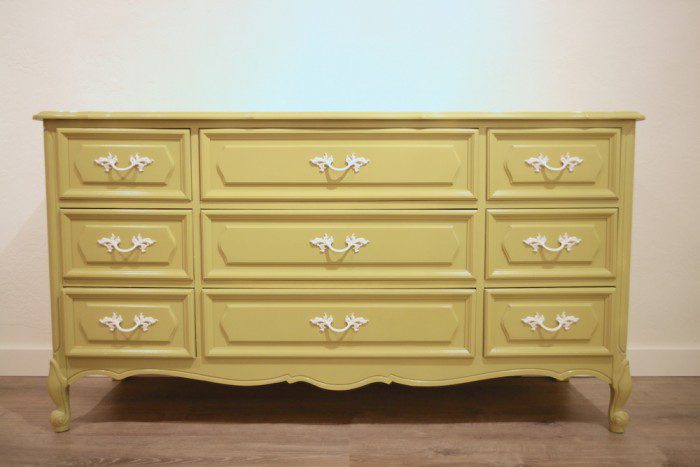 but…with the shop getting a makeover, the dresser needed a little pick-me-up too!  We painted all of the studio walls white so to bring some color back into the space we thought it would be fun the paint the frame of the dresser white with all different colored drawers.
We originally spray painted it so we needed to knock down the gloss with a deglosser.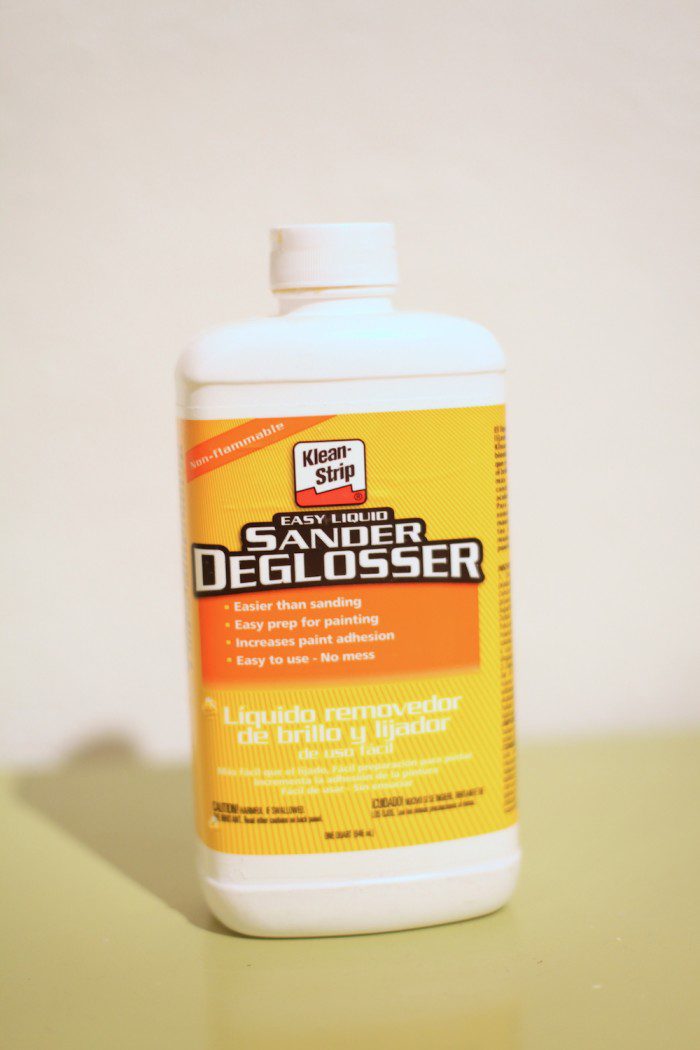 Next, we still needed to do a light sanding before we primed it.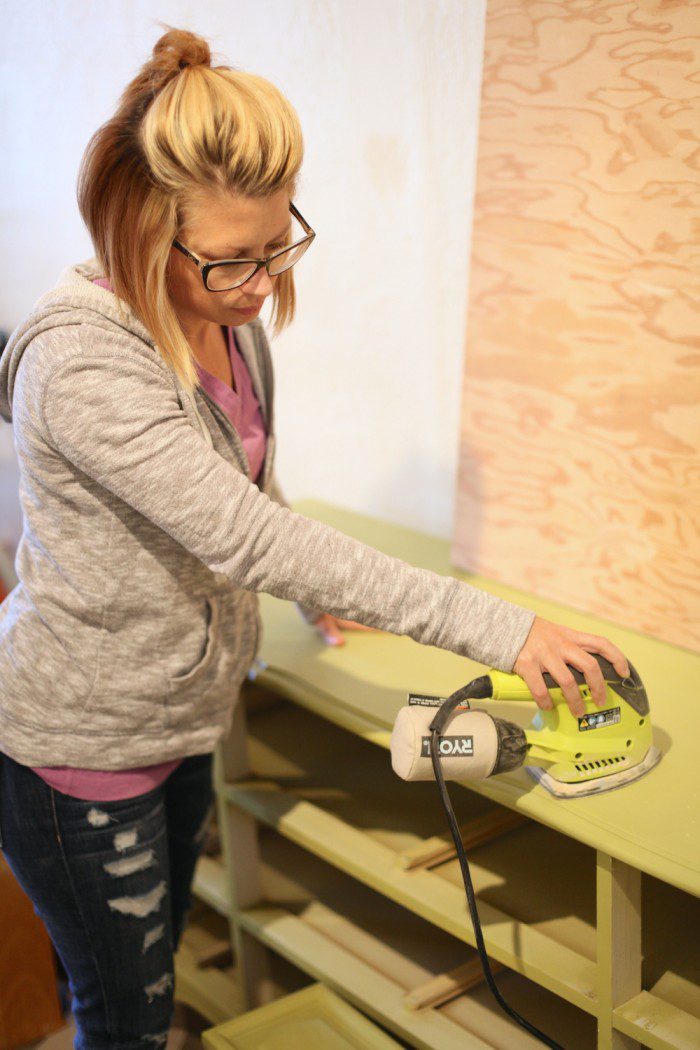 Before we started painting, we used brush on and spray primer…brush on for the larger areas and spray on for the drawer fronts.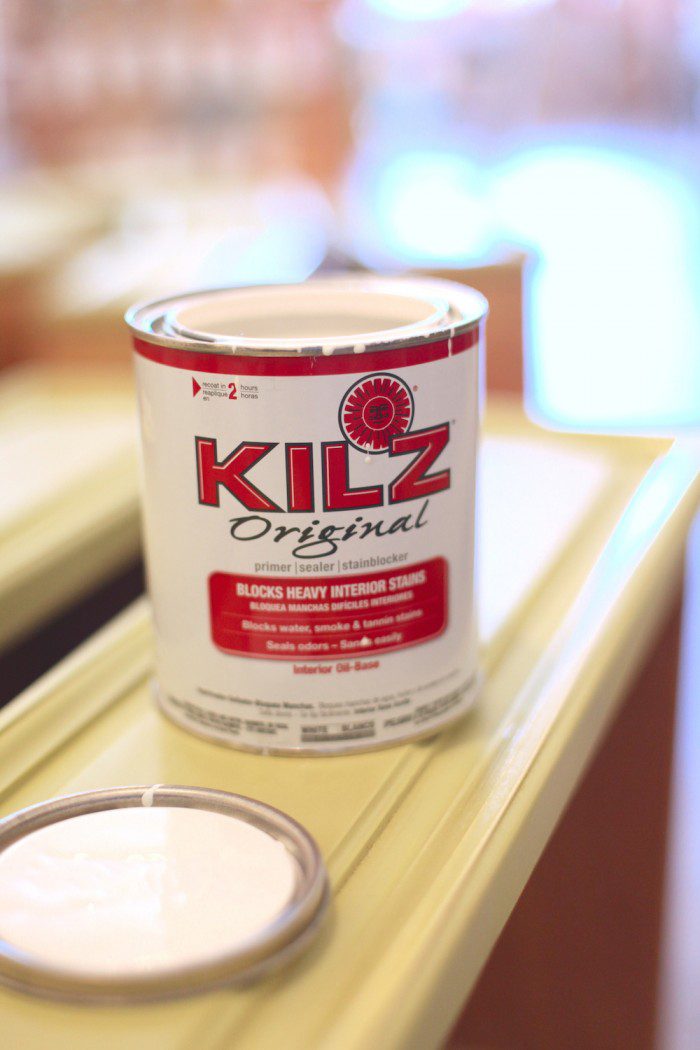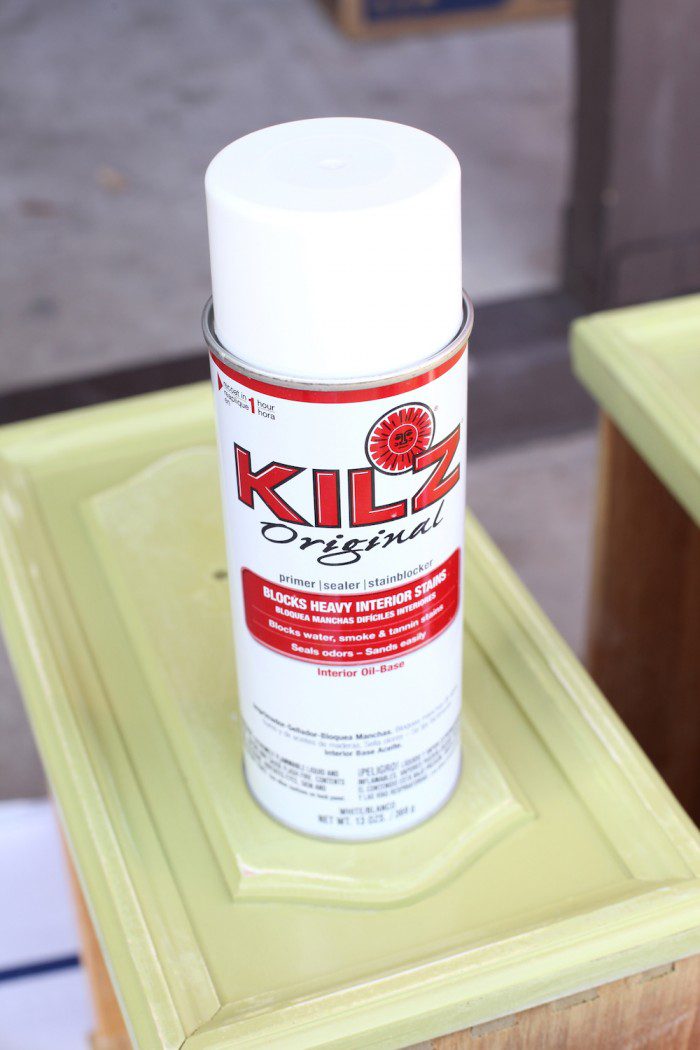 After the prep, we got started painting.  We picked out paint colors that matched our logo.  The key to putting all of these different paint colors together is to make sure that they all have the same intensity.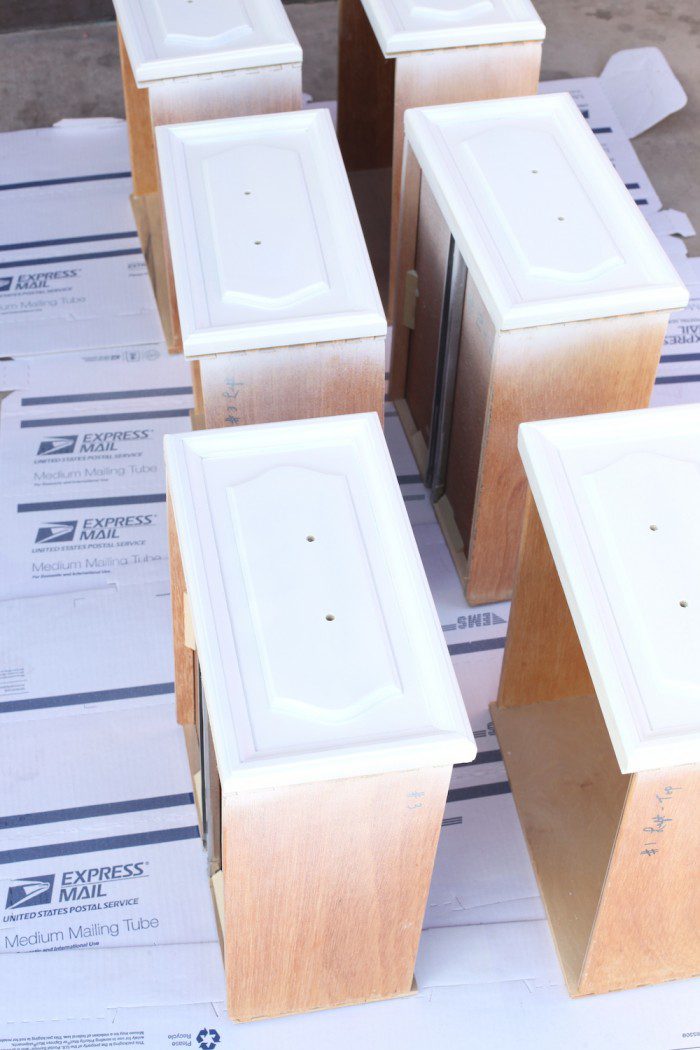 We laid out the colors and decided whack ones we wanted to repeat…there were 9 drawers and 5 colors.  Some colors needed to be used twice but we for sure knew that red would only be used once seeing that it is one of the stronger colors in the mix.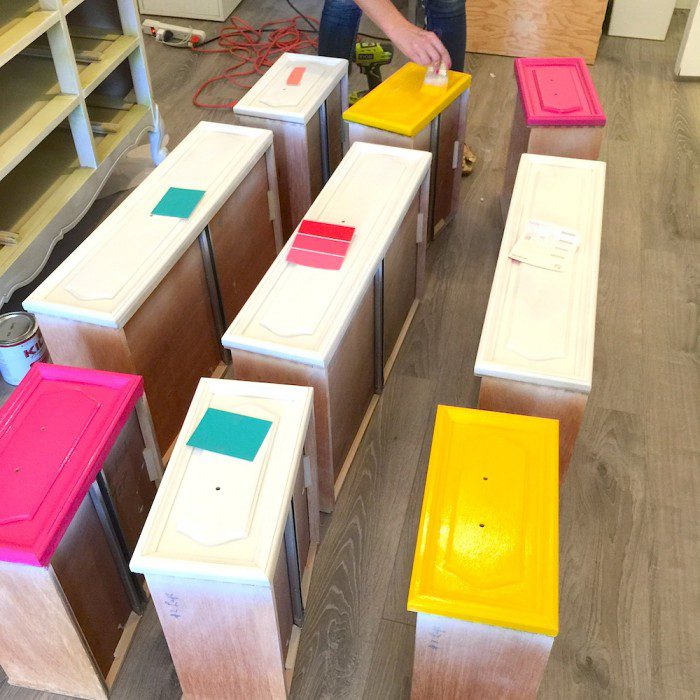 We went with a satin finish latex paint from Behr.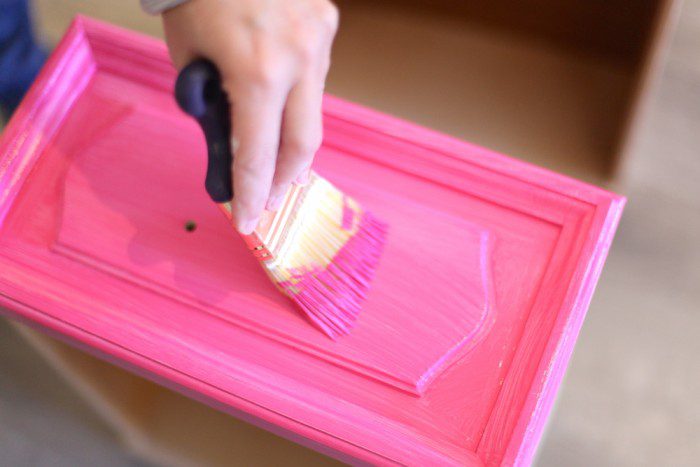 Once all of the front were painted and dry, we played around with their positions…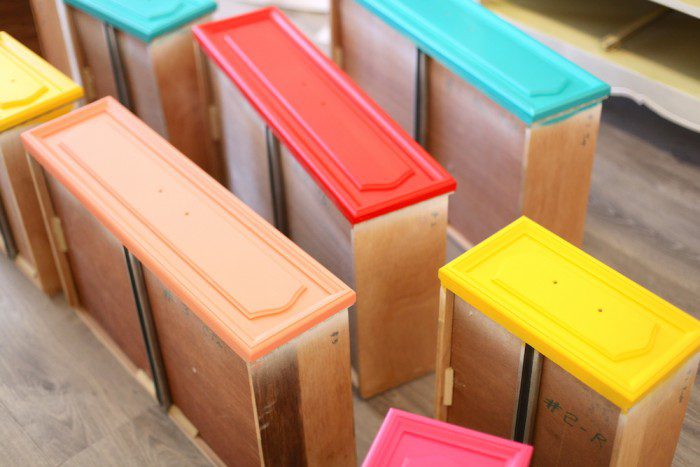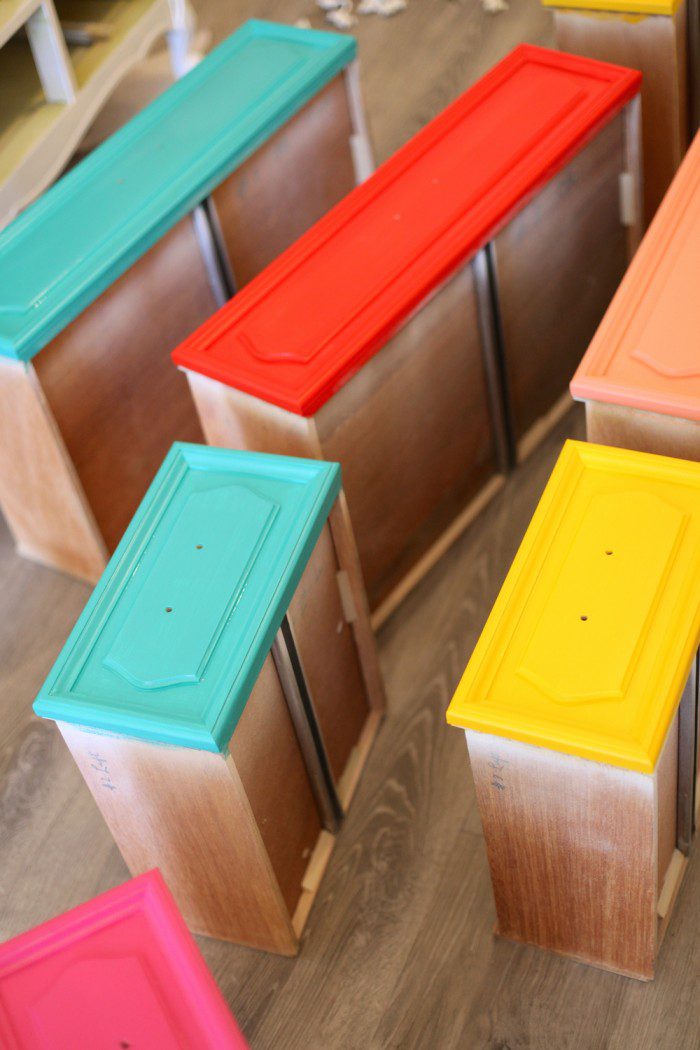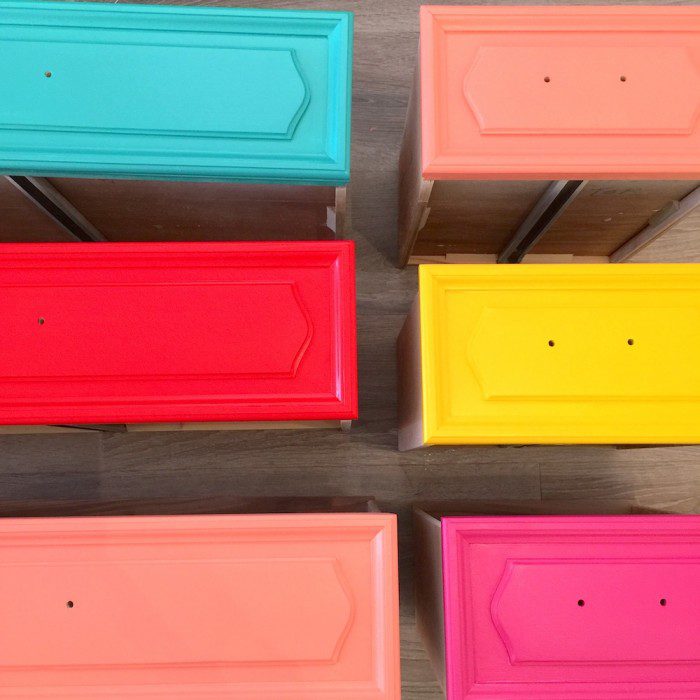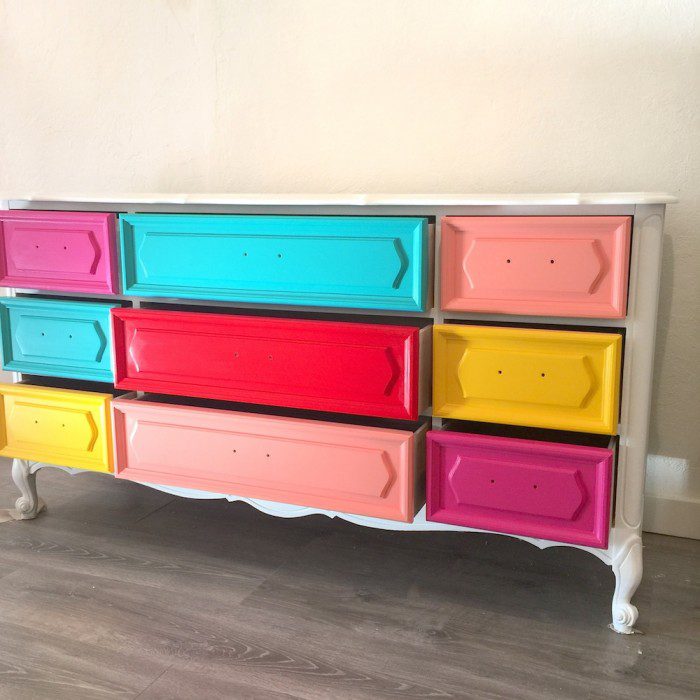 Now it was time for the hardware…we love the original hardware that came with this piece and when we did the first paint job we opted for a bright glossy white.  This time around we decide to stay with the glossy white because we liked the way it popped against all of the bright colors.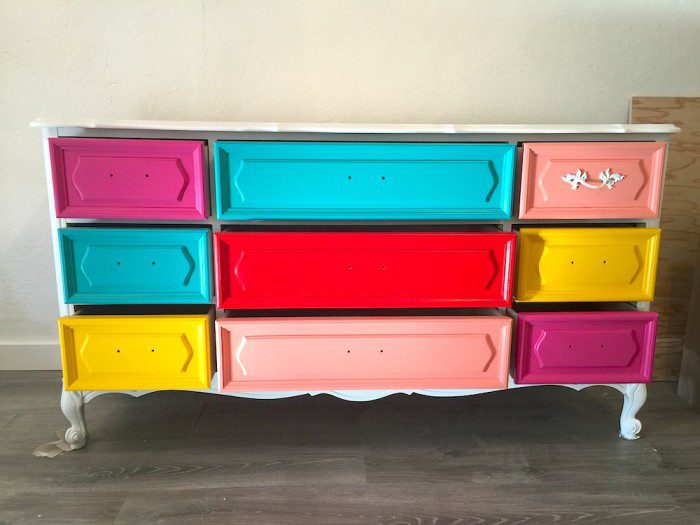 See how pretty the white hardware looks?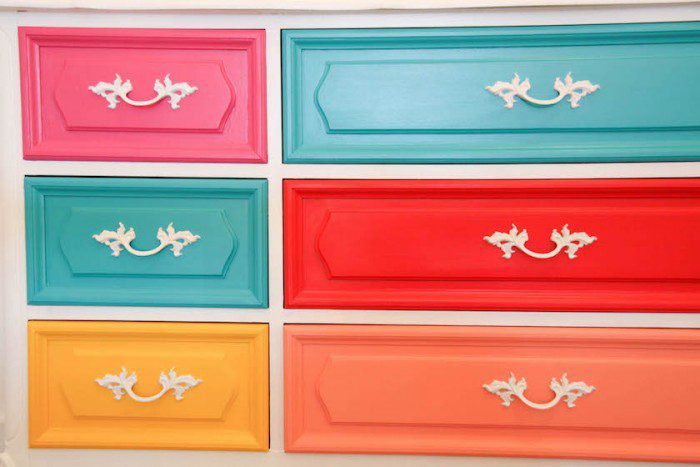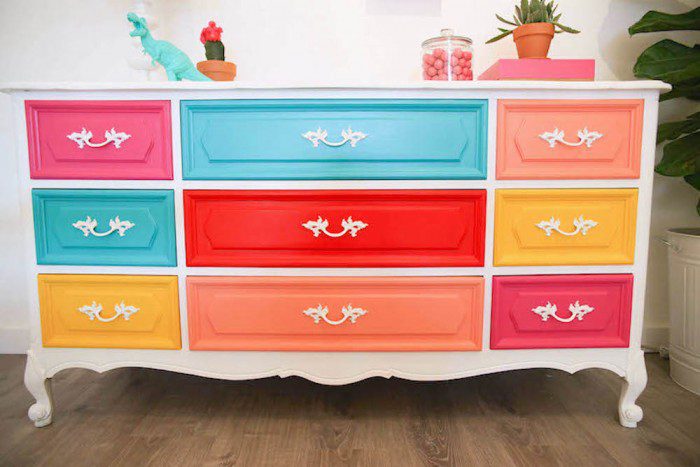 Well, here she is all complete and looking super cute in our newly remodeled studio!!