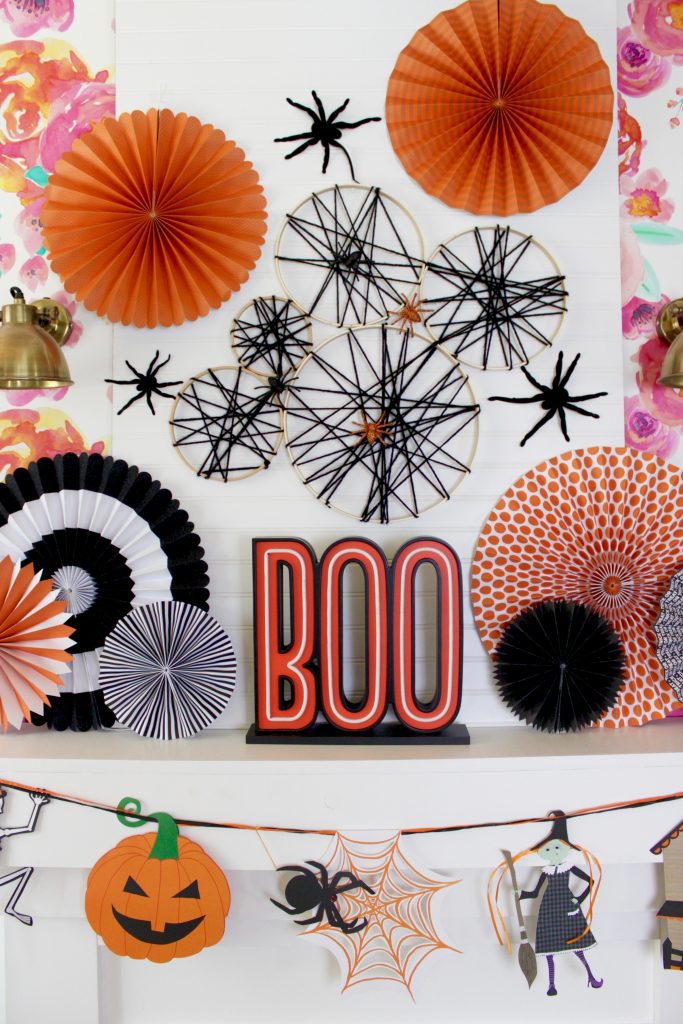 Are you guys sooooo excited for Halloween??!! I am!! Today I am going to show you a super easy Halloween Spider Web DIY. You can seriously complete this project in minutes. Here is what you are going to need
Embroidery Hoops (various sizes)
Black Yarn
Plastic Spiders
Glue Gun (optional)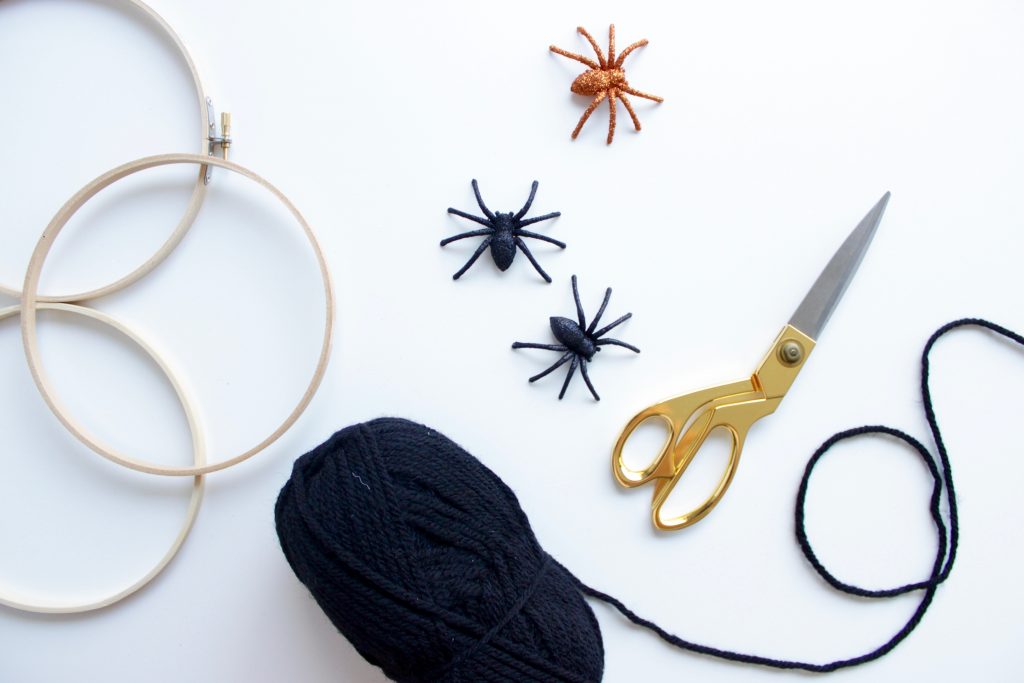 Ok, start with any of the hoops…you can either tie the end to start or hot glue the yarn to the hoop.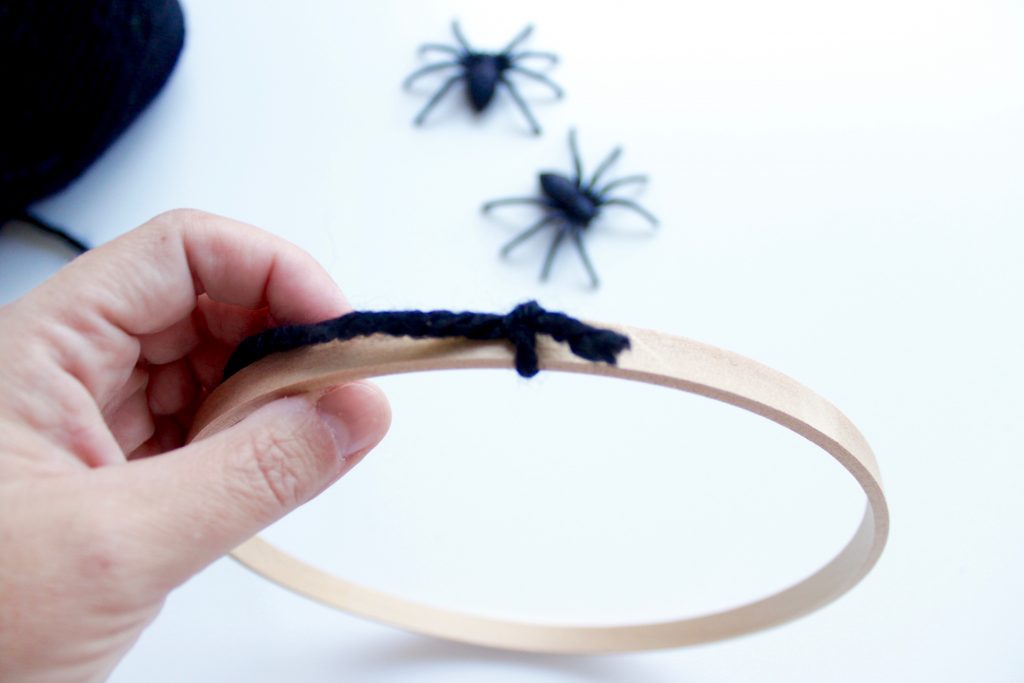 Wrap the yarn around the hoop a few times, creating a "web" pattern. Once you achieve the look you want, secure the end of the yard by either tying it or glueing it.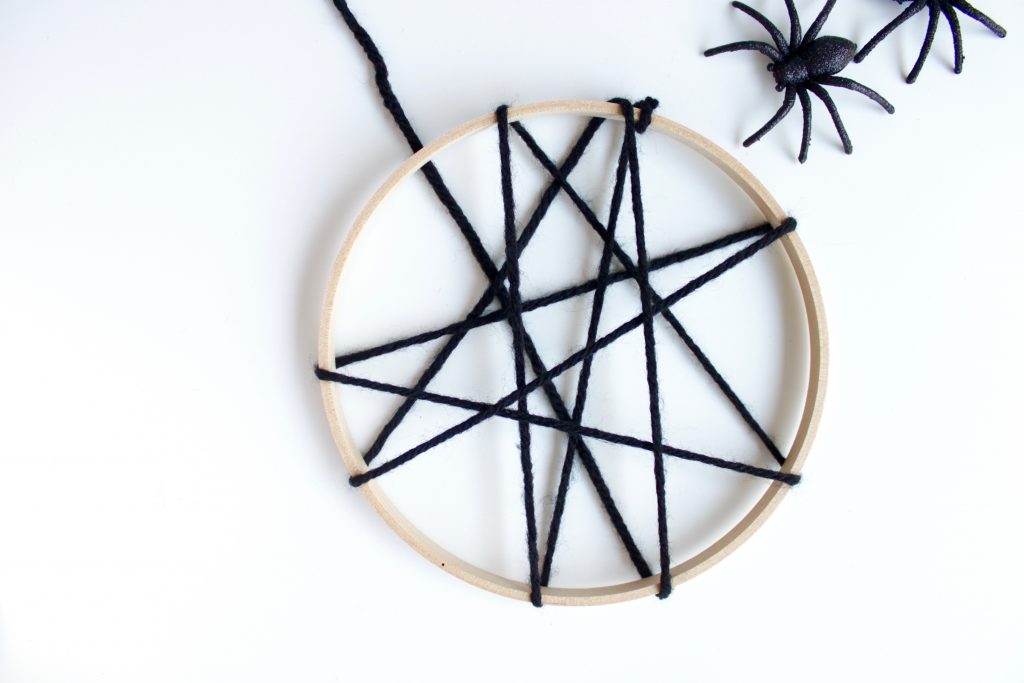 I used 5 hoops in a variety of sizes. I arranged them into a formation that I liked and then used hot glue to secure them to each other.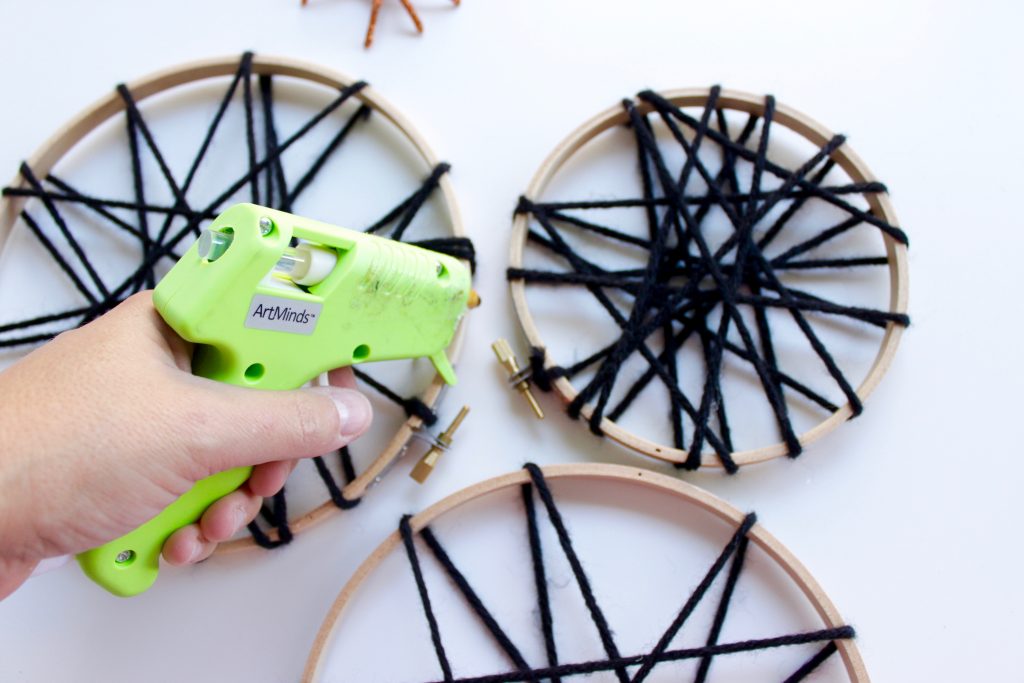 Now, bring on the spiders!!!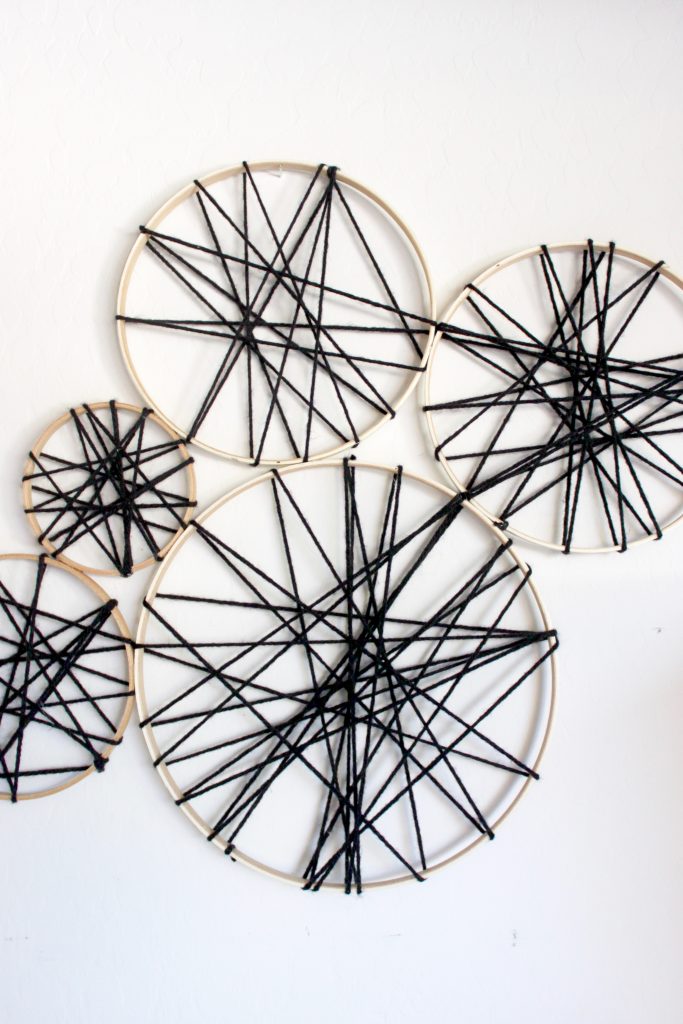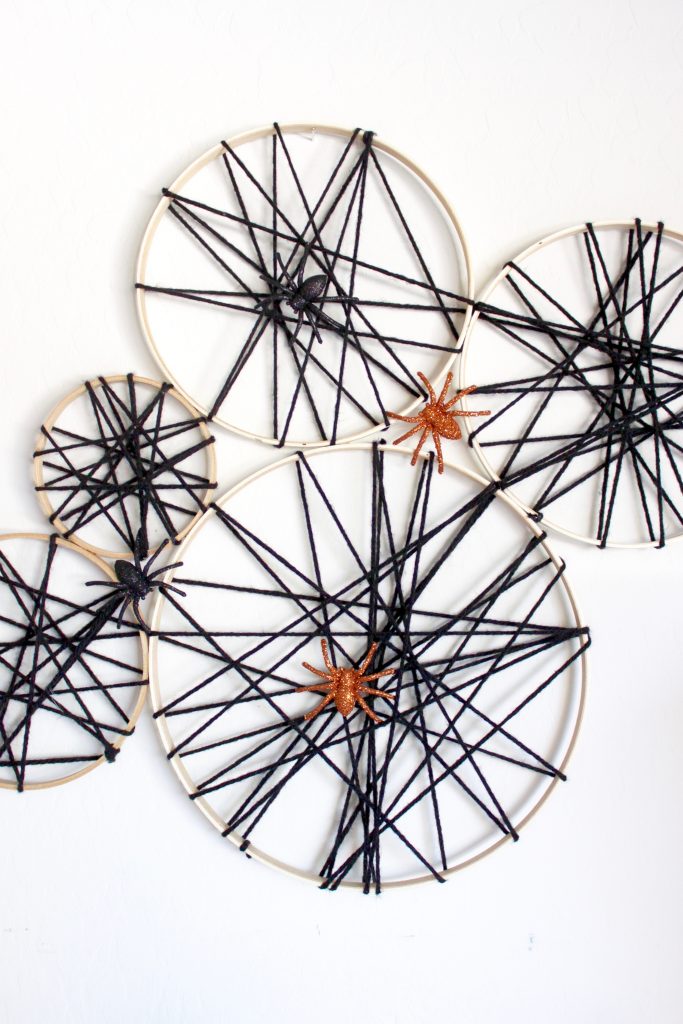 Once you have all of the creepy crawlers arranged how you want…go ahead and put it up. I used ours above our fireplace and worked it into our halloween mantel decorations.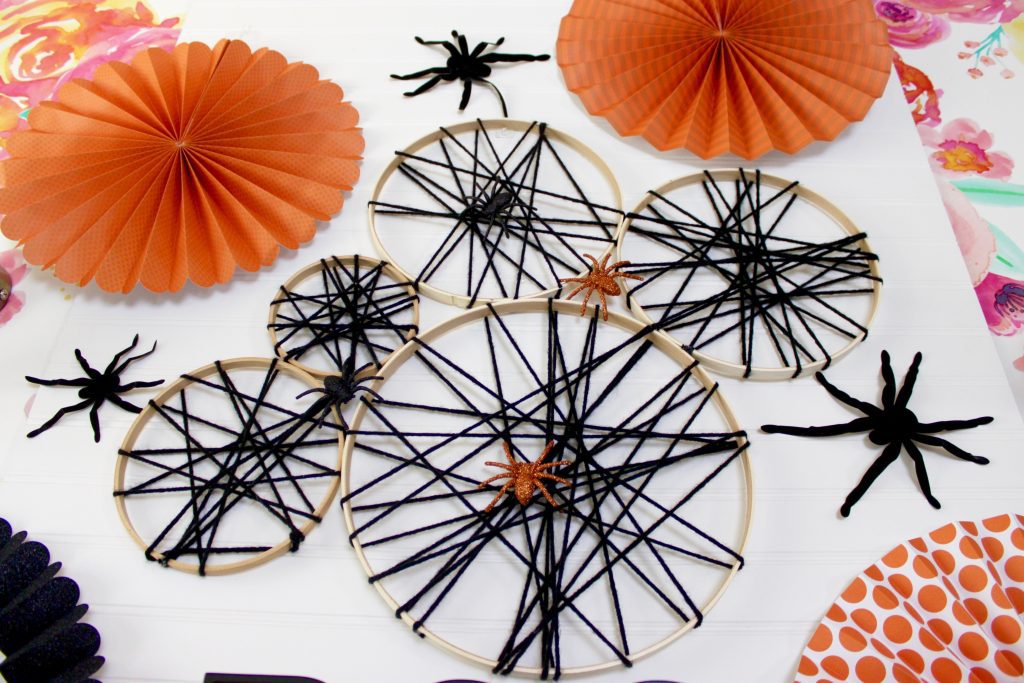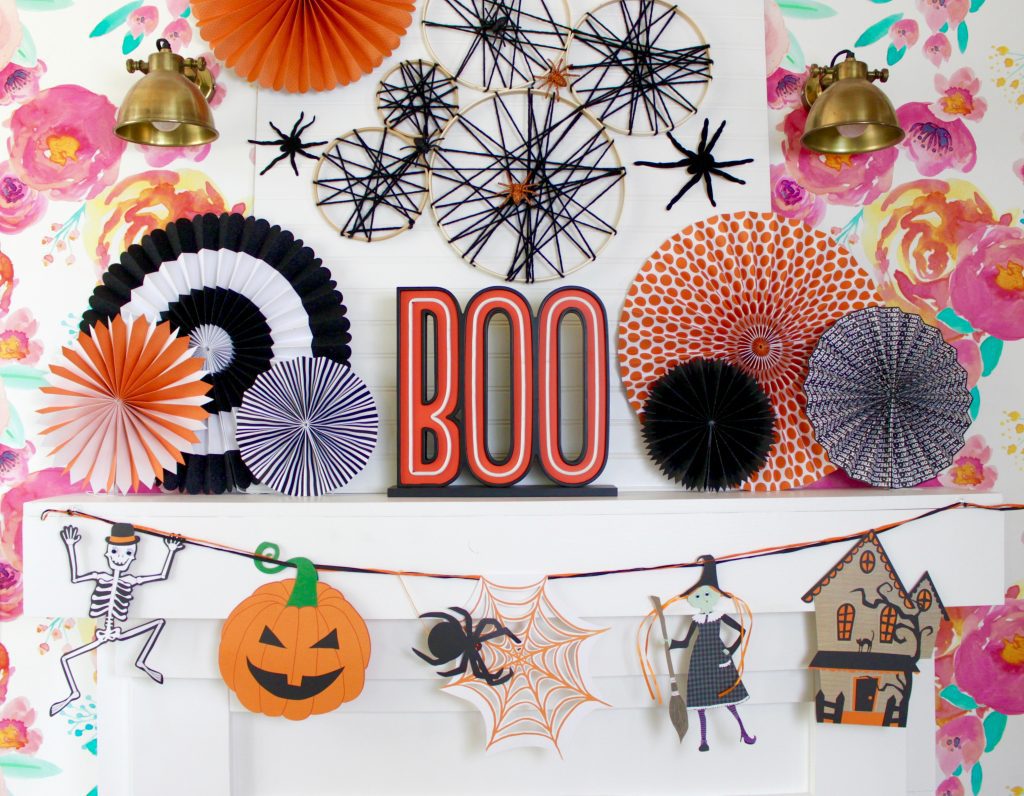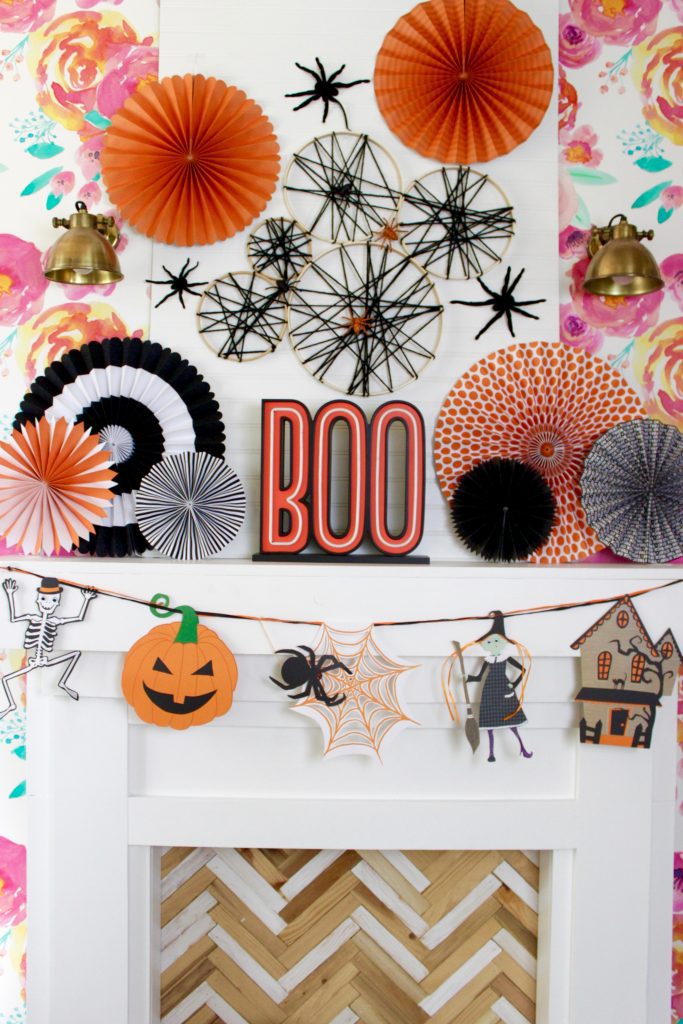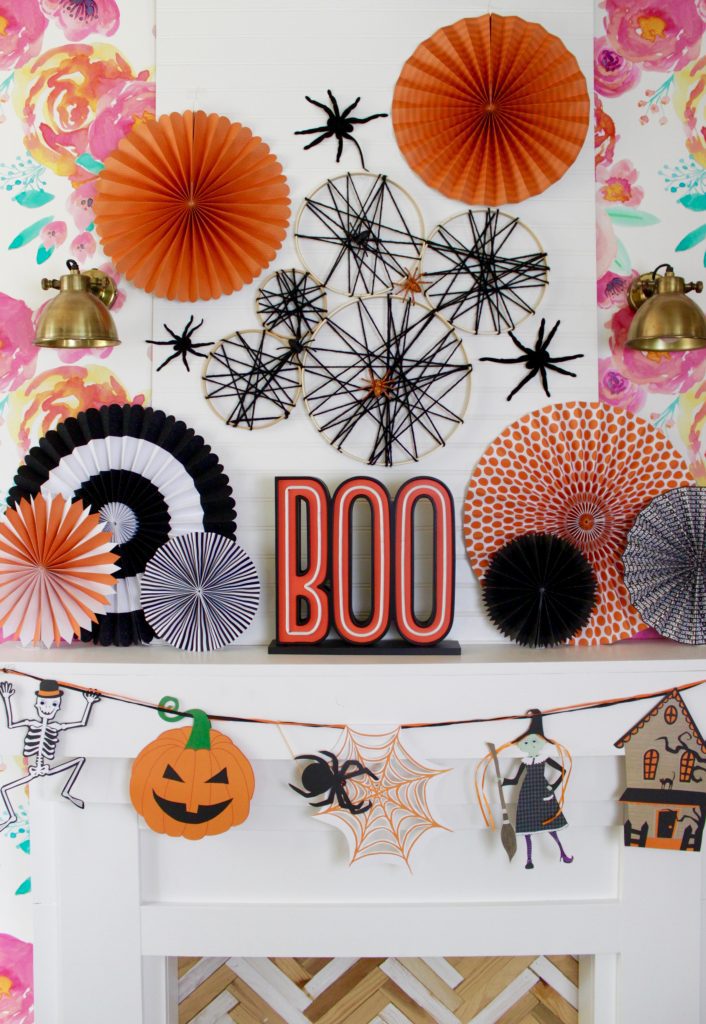 Whatcha think? I am pretty excited with how it turned out. I typically decorate with the non-traditional holiday colors for any given holiday, but this year I went with the good ole ORANGE & BLACK and I LOVE IT!!! What colors do you use to decorate for Halloween? Share your pics and tag #makeanddohalloween ….ummmmkay?