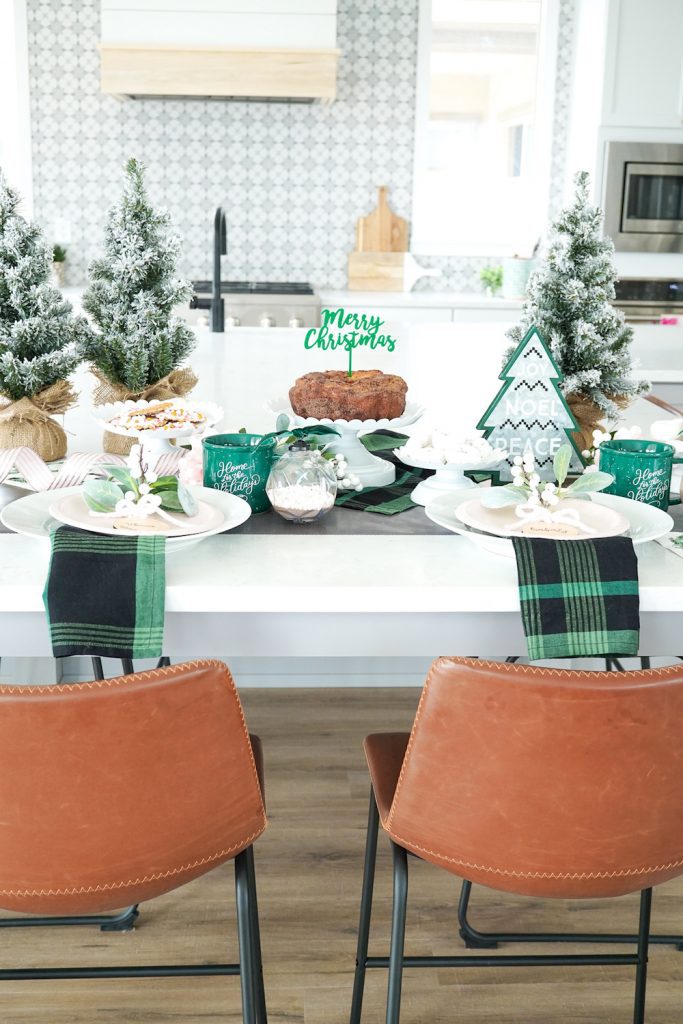 Can you even believe that we are almost in full holiday entertaining mode??!!! Ahhhhh!!! Such a fun time of the year to gather and enjoy family and friends. We just moved into a new house and I want to invite my best gal pals over for coffee, cocoa and treats so I set up this Simple and Sweet Holiday Entertaining tablescape. I know the thought of hosting a gathering can be overwhelming, but I promise I am here to make it REALLY easy all while making it adorable!
I ran over to my local JOANN store to grab all of this darling decor…best part? When my party is over, I can repurpose all of these things into my holiday decor. The first items I found as inspiration were these cute mugs that are PERFECT for hot cocoa.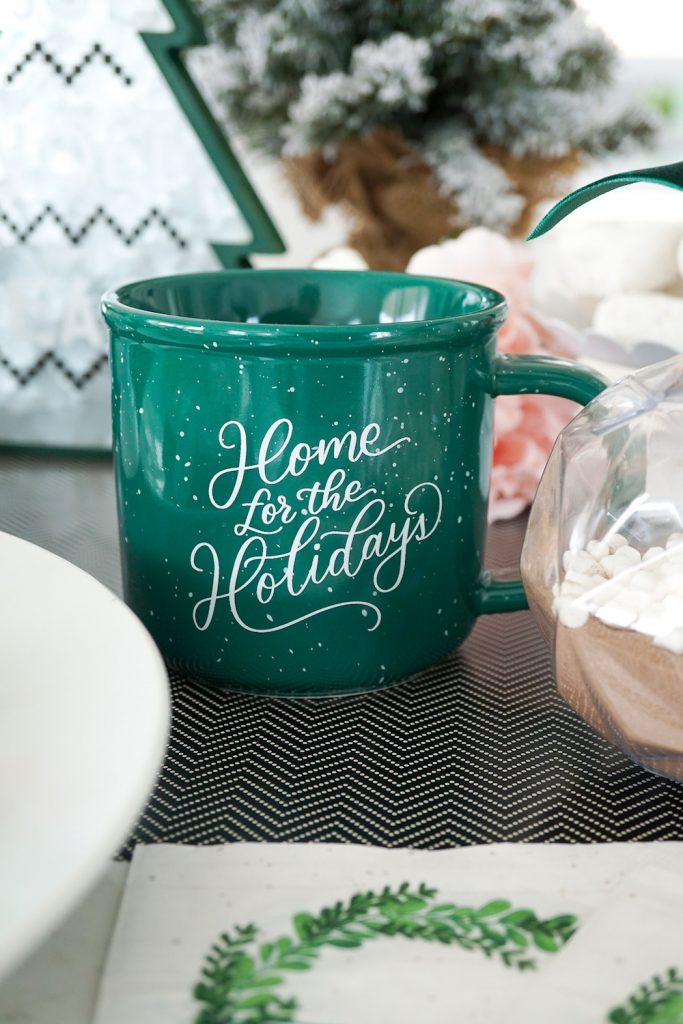 Then I saw these geometric plastic ornaments that were perfect to fill! Just take hot cocoa powder, mini marshmallows and some ribbon. This is so easy and makes a great addition to the table or a fun favor for your guests to take away. Look how perfect these little beverage napkins are??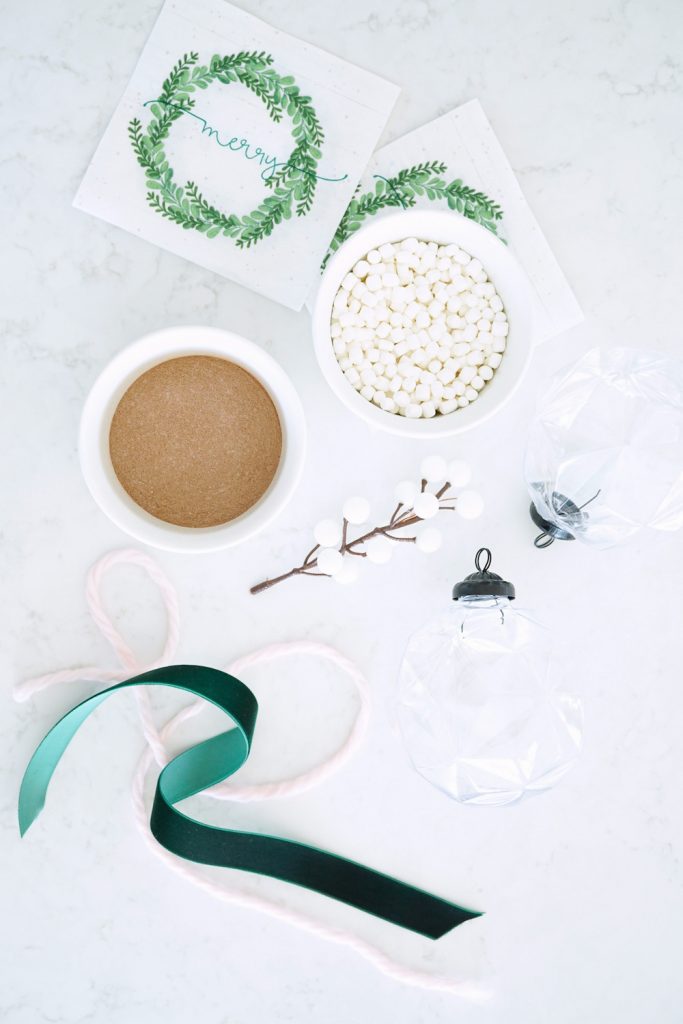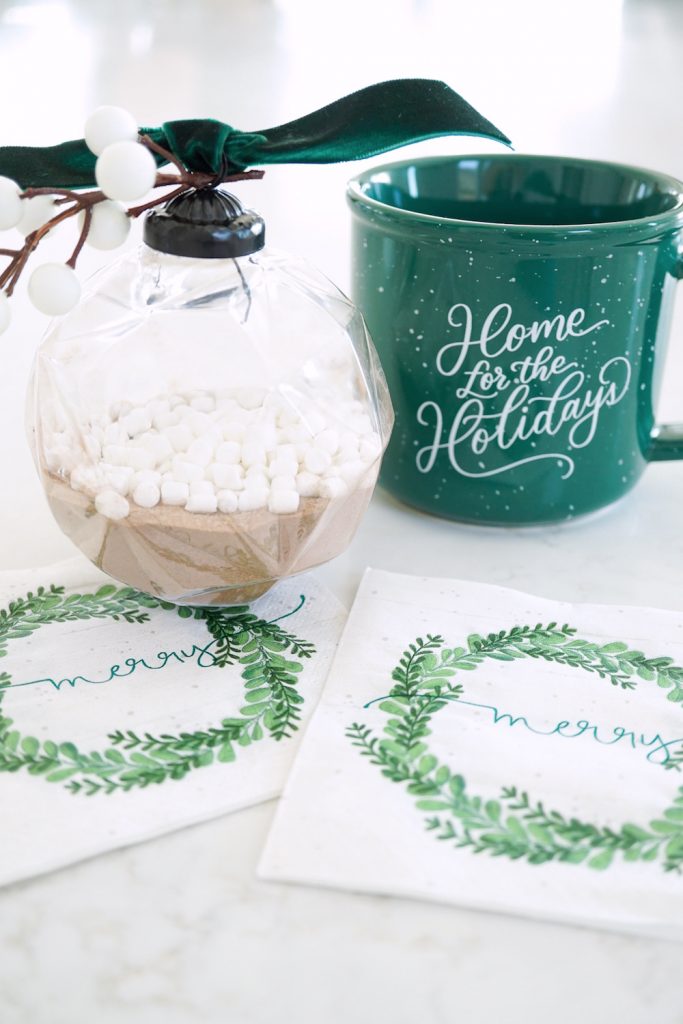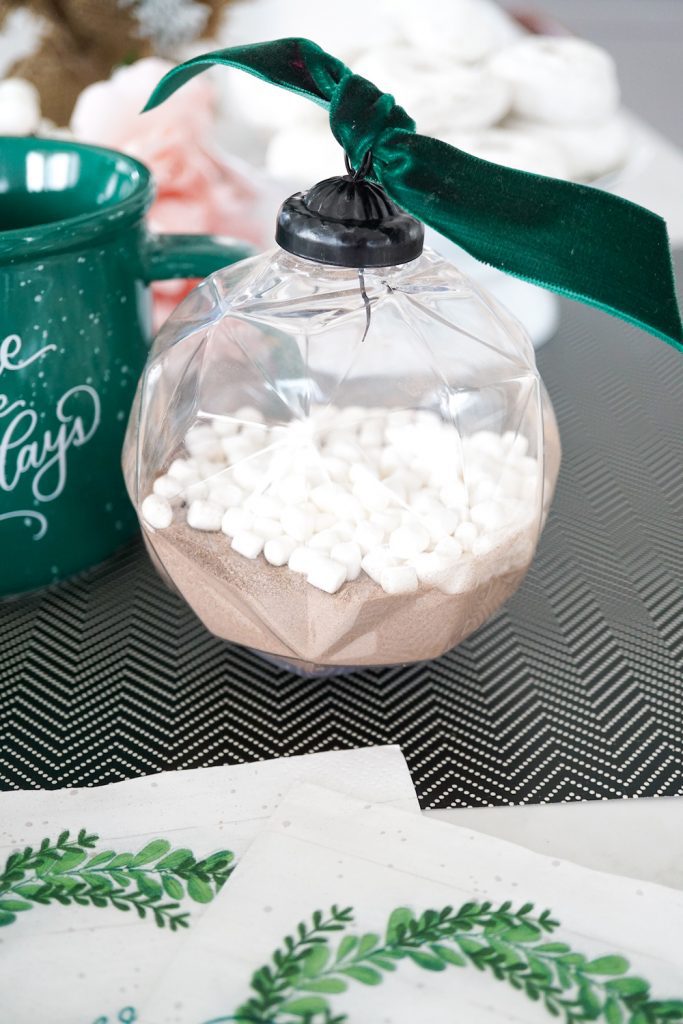 I didn't get fancy with the treats I was serving, I wanted to keep it simple so I grabbed some ready made treats from my local grocery store with the exception of one treat. I found some waffle wafer cookies and drizzled them with some cookie icing and dusted them with sprinkles. Look how cute they turned out??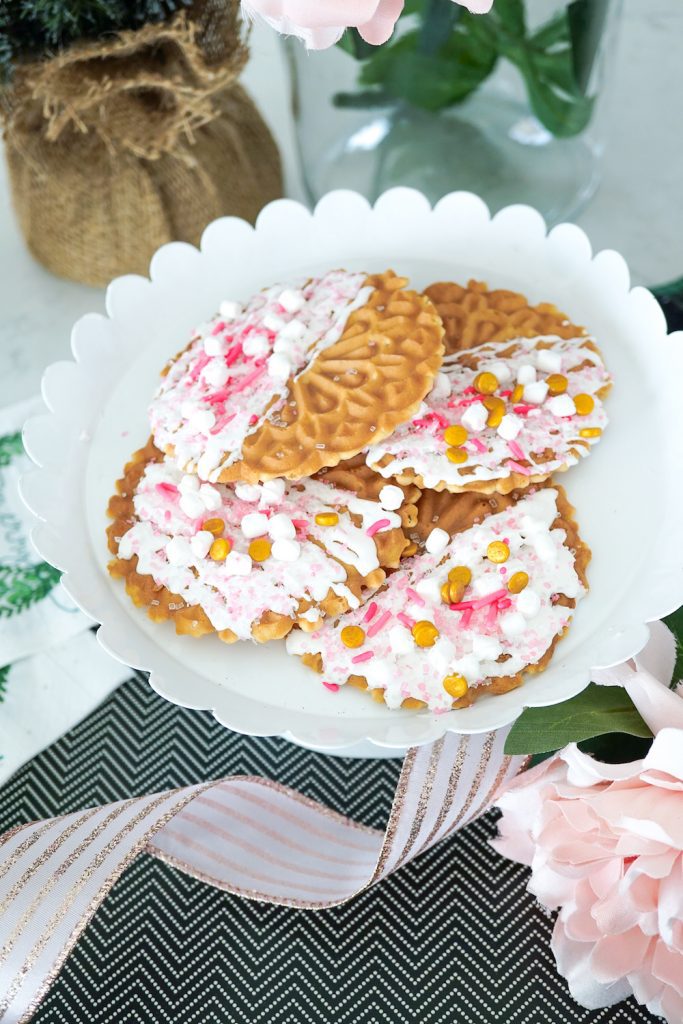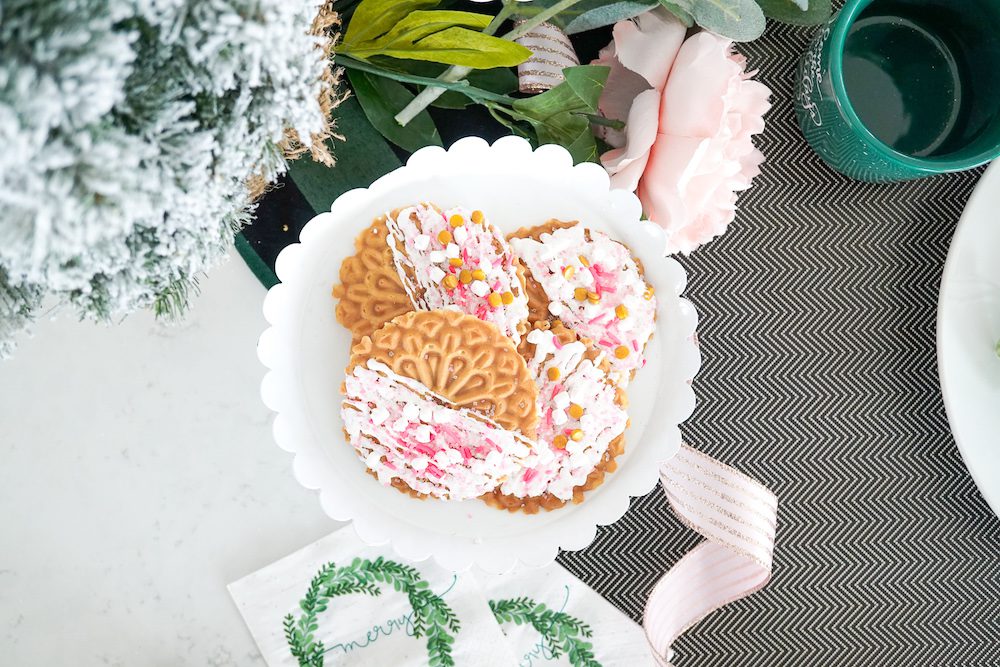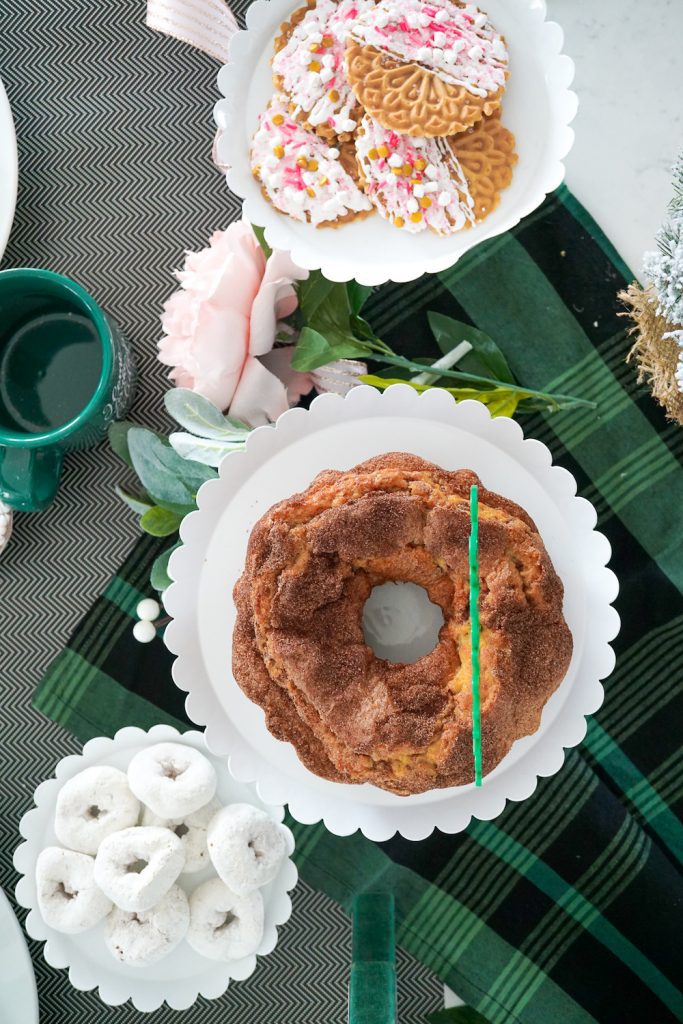 To set the plates…I took some lambs ear sprays and a holiday berry spray…wrapped them with some yarn and added a cute little name tag.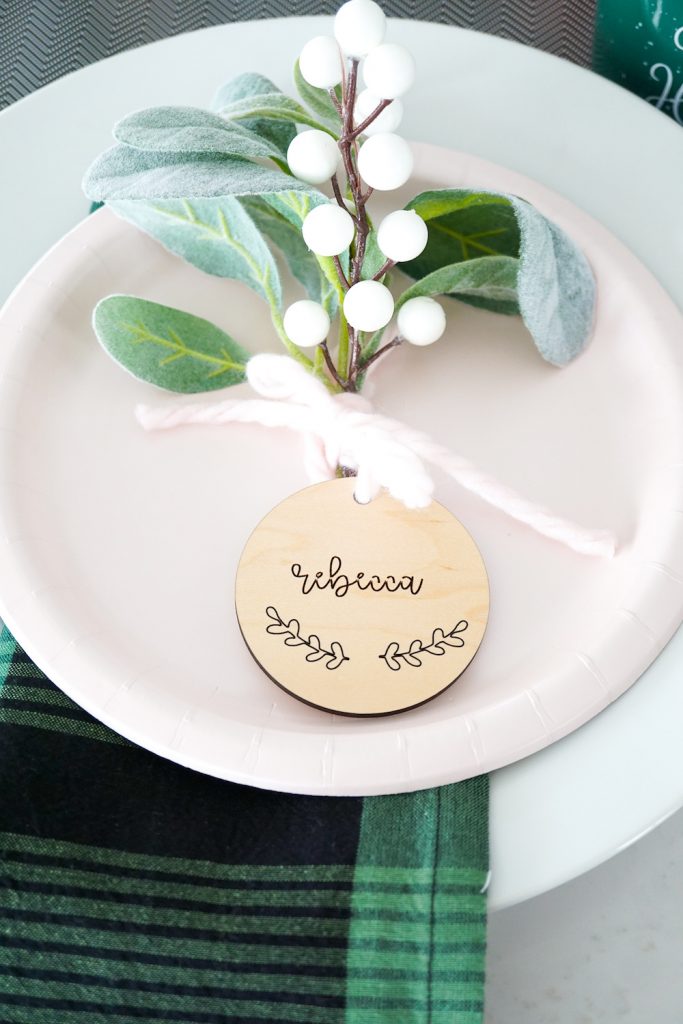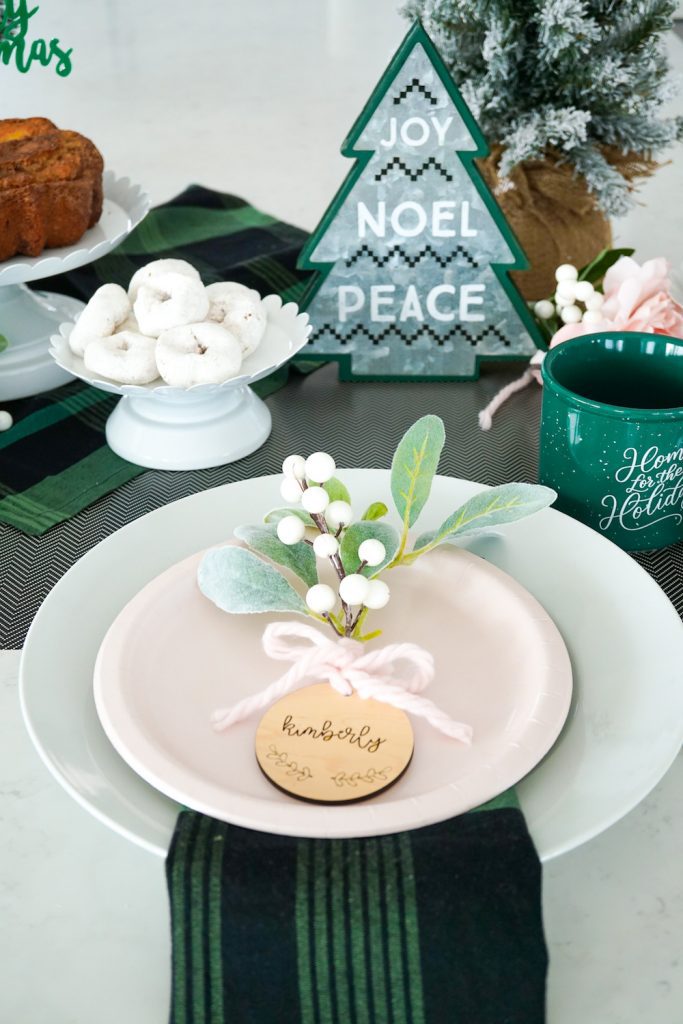 I love when I find cute decor pieces like this, they're perfect for adding into your holiday tablescapes.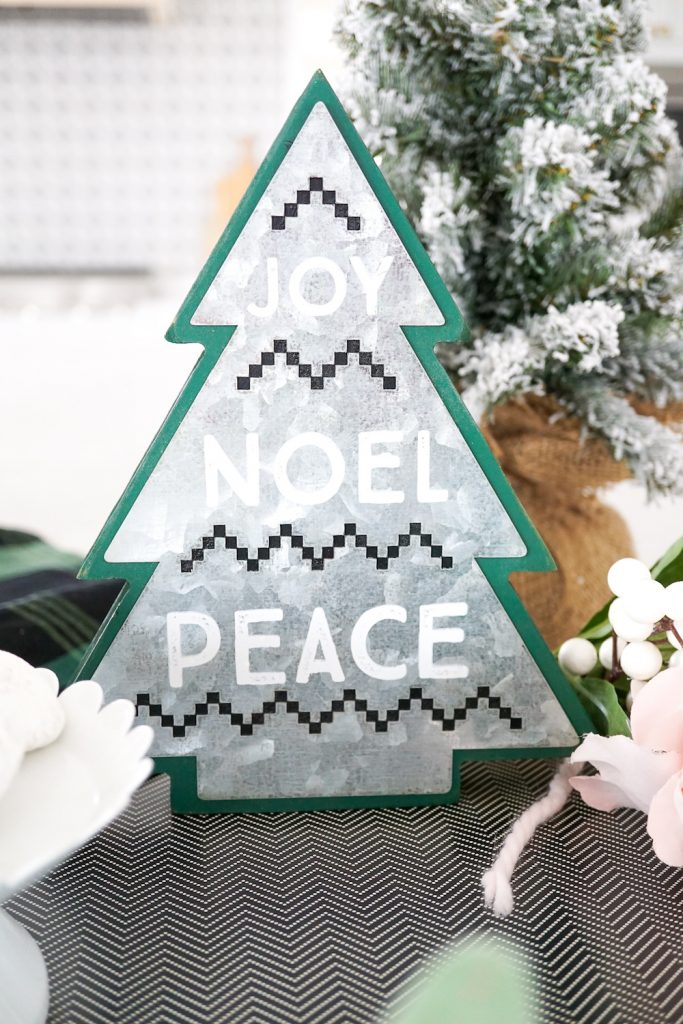 Let's take a step back a look at the finished set up!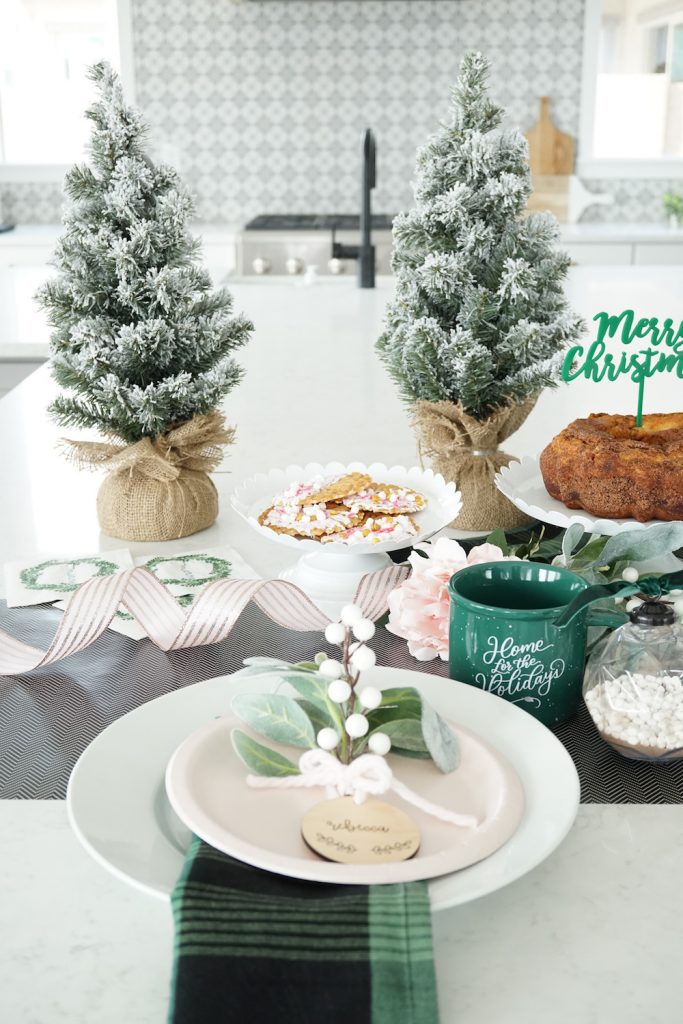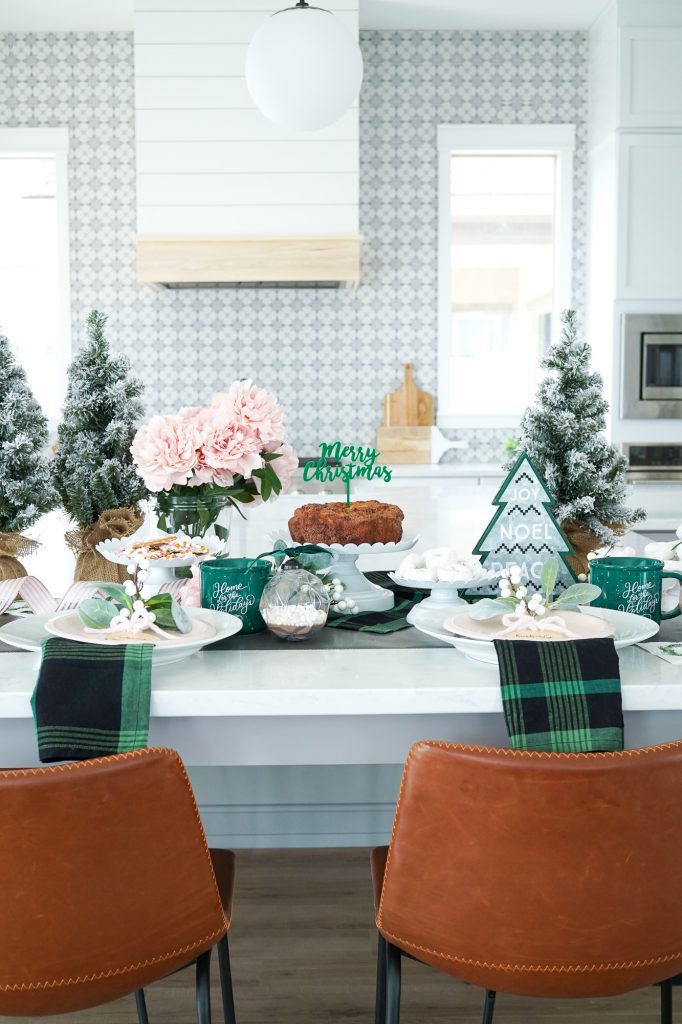 I love the way this holiday look came together…I chose an unexpected holiday color palette of emerald green & blush that I felt would work perfect for before, during and after Christmas. Do you entertain a lot for the holidays? We'd love to see what you craft up! Make sure to share and tag us on Instagram!