This post is sponsored by JOANN...all thoughts and opinions are my own.
Today I am soooooo excited to share this SUPER easy but very impactful DIY Colorful Floral Canvas project! I am still in the process of decorating my new home and I want to add more pieces to my walls that I have actually made. I feel like when I have made the piece it adds a more personalized touch to my decor and it ends up being just what I want. Plus…when is quick, easy and budget friendly I am all in! So? How easy is this DIY project? I'd say on a scale of 1-10…this is as beginner as it gets.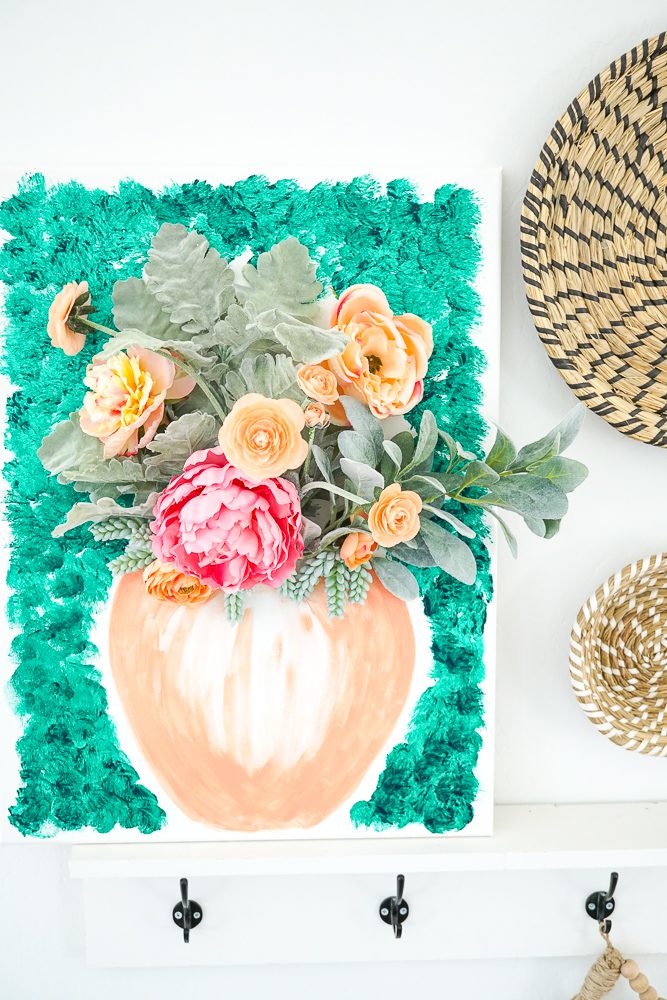 I took a trip to my local JOANN store to grab some supplies… here is what you are going to need to complete this DIY:
Blank Canvas I used a 16″x20″
A variety of Floral Stems
I started by choosing a good sized canvas (16×20) to decorate and a variety of floral stems in the colors that would match my house. This is where you can get super creative…there aren't any rules! Just grab ones you love!!