This post is sponsored by JOANN…all thoughts and opinions are my own.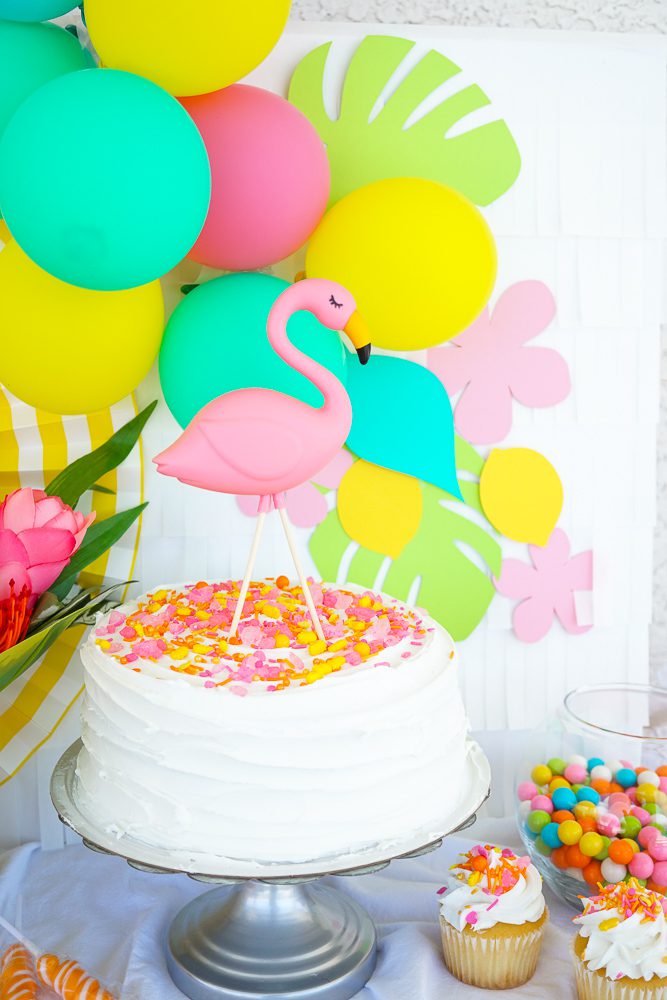 I am so excited about my post this month! Summer is approaching and I am always looking for fun ways to entertain and I've teamed up with JOANN to show you some really Fun Summer Party Ideas! Whether you're celebrating a summer birthday, entertaining the neighborhood kids or hosting a friends get together, these colorful and COOL ideas are the perfect touch to any party!
DECOR
I find one the easiest way to dress up a party is with paper! JOANN carries an amazing assortment of Bazzill Cardstock Papers. So…I grabbed a bunch of plain cardstock sheets in my favorite tropical colors. Next, I wanted to make a paper table runner and additional elements that I could cut on my Cricut Explore Air 2.
I decided on some tropical shapes that played into my theme…monsterra leaves, flowers and other leaves. I randomly laid them out to mimic a table runner. Then I made a small backdrop with some cut tissue paper kit and leftover shapes to carry the theme over.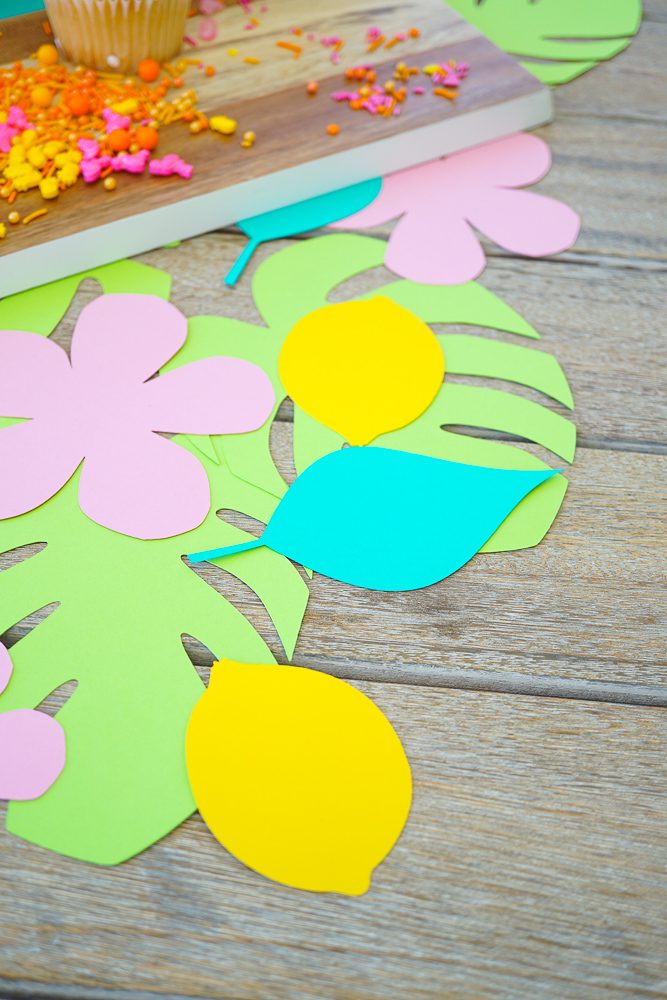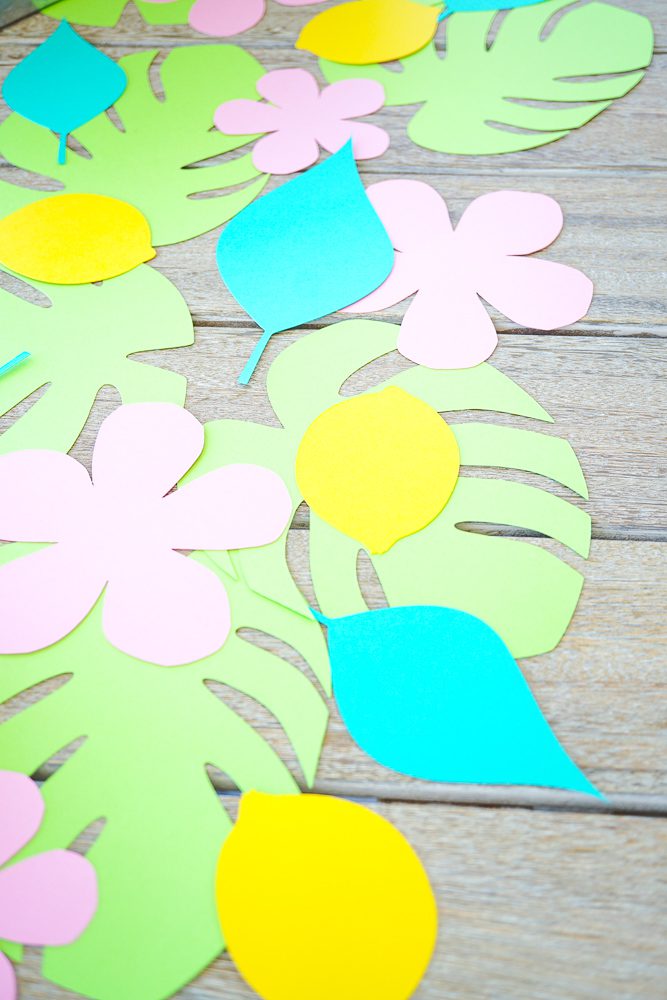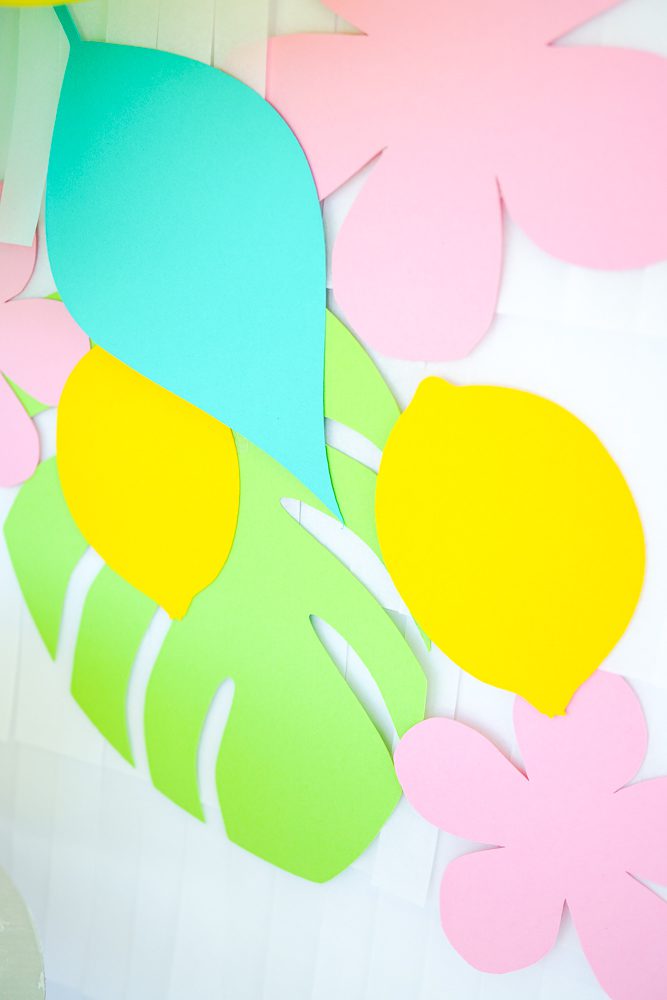 I LOVE all of these color coordinated party supplies that JOANN carries…it makes matching your party decor so simple! I even incorporated the Bazzill paper cut outs into a party garland I made.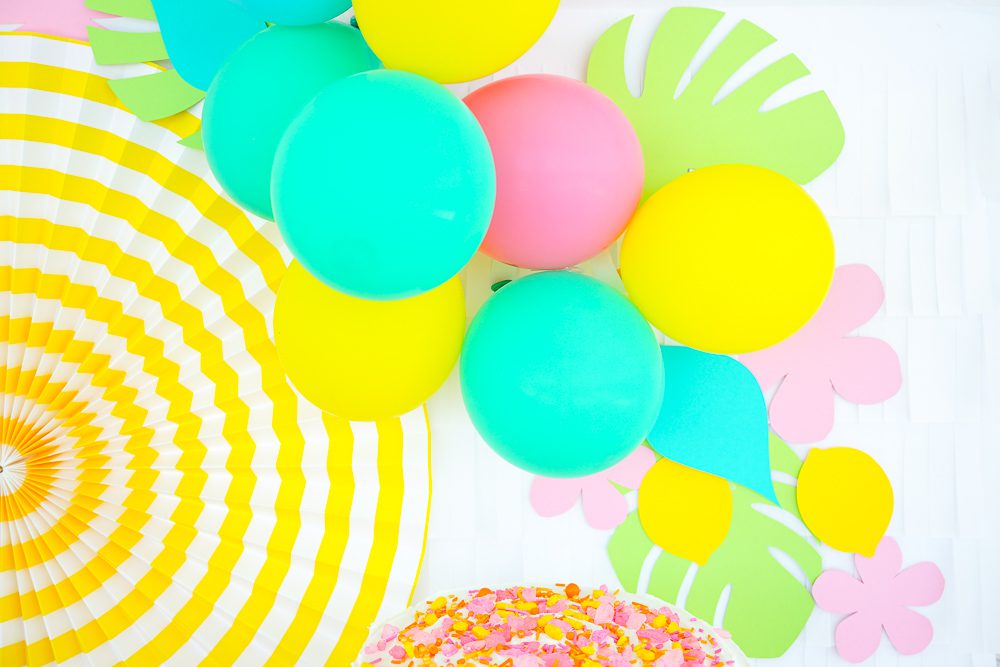 TREATS
No party is complete without snacks! Ready to move onto some simple ideas to serve up some summer time treats? Ok…no baking involved! Woo-hooooo!!! I always head to my local grocery store and grab plain white iced cupcakes and a 10″ cake that I can take home and decorate myself. JOANN has an incredible section with items to decorate cakes, various icings, sprinkles, candies, etc. I grabbed sprinkles in the color to match my party along with some candy too!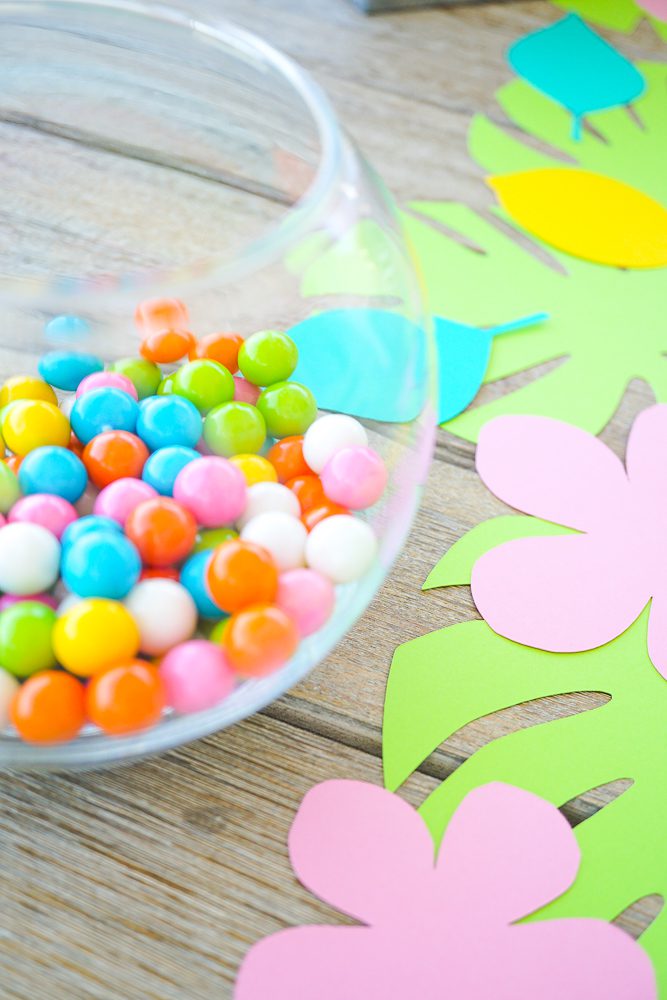 Here is what the plain store bought cake & cupcakes looked like before I dressed them up.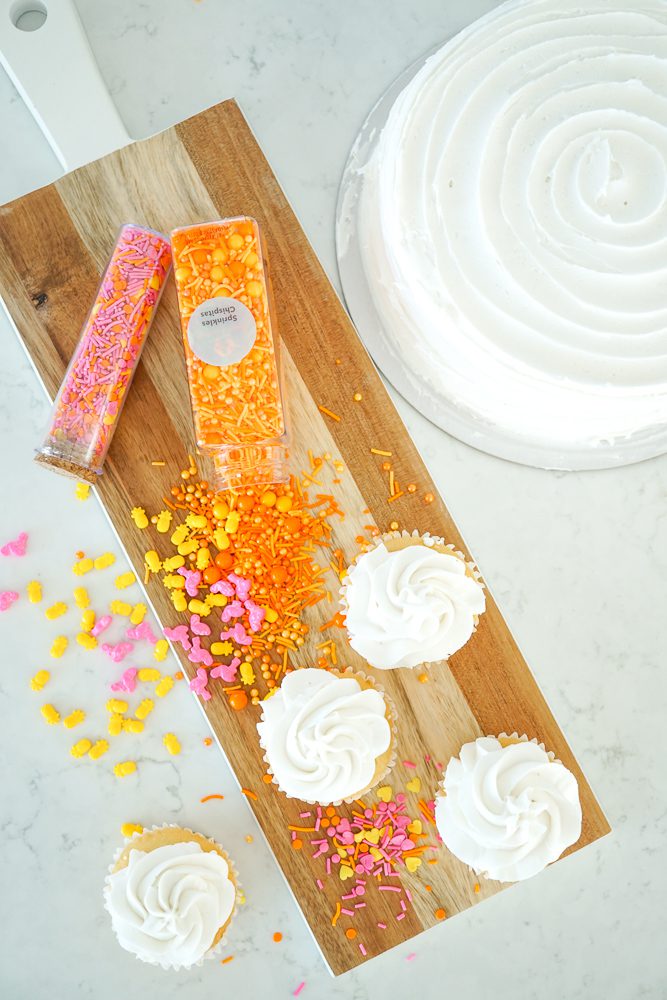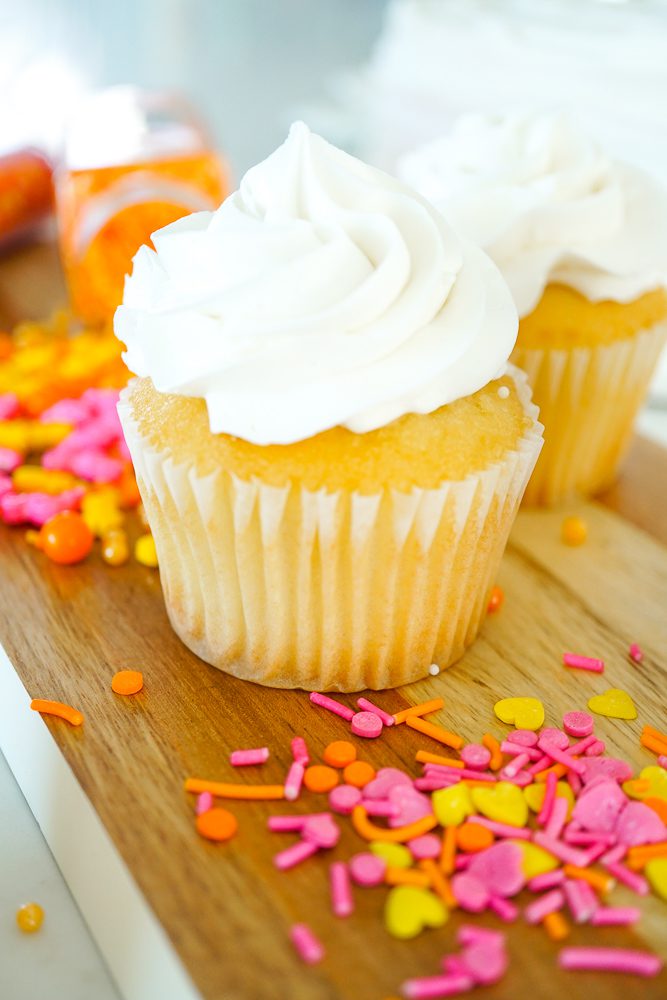 POOF! Here is what they looked like after! Adding colorful sprinkles and candies immediately dresses up a boring cake and takes just a few minutes!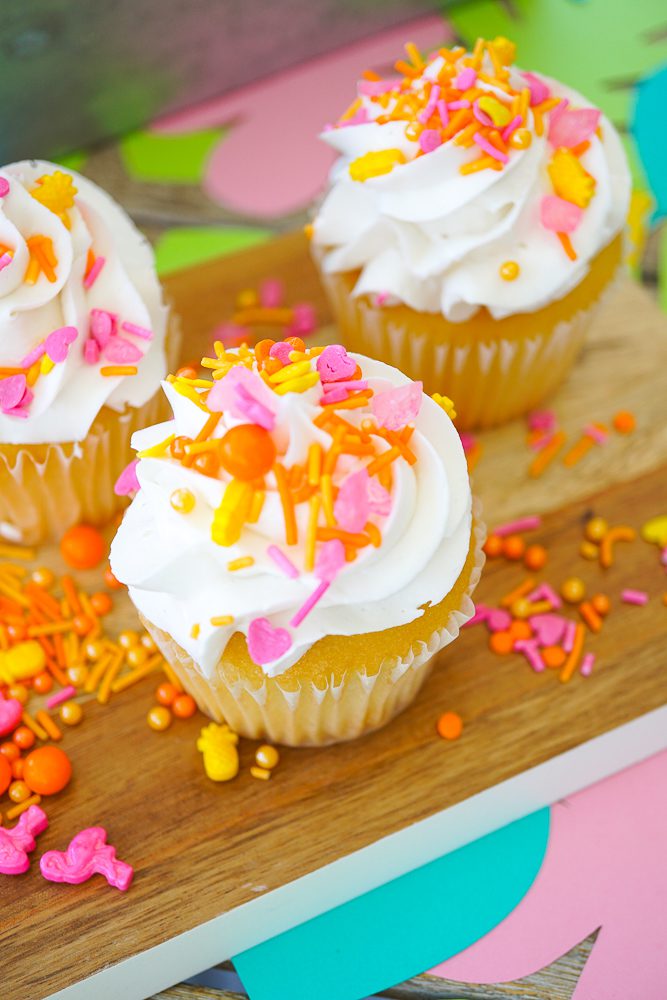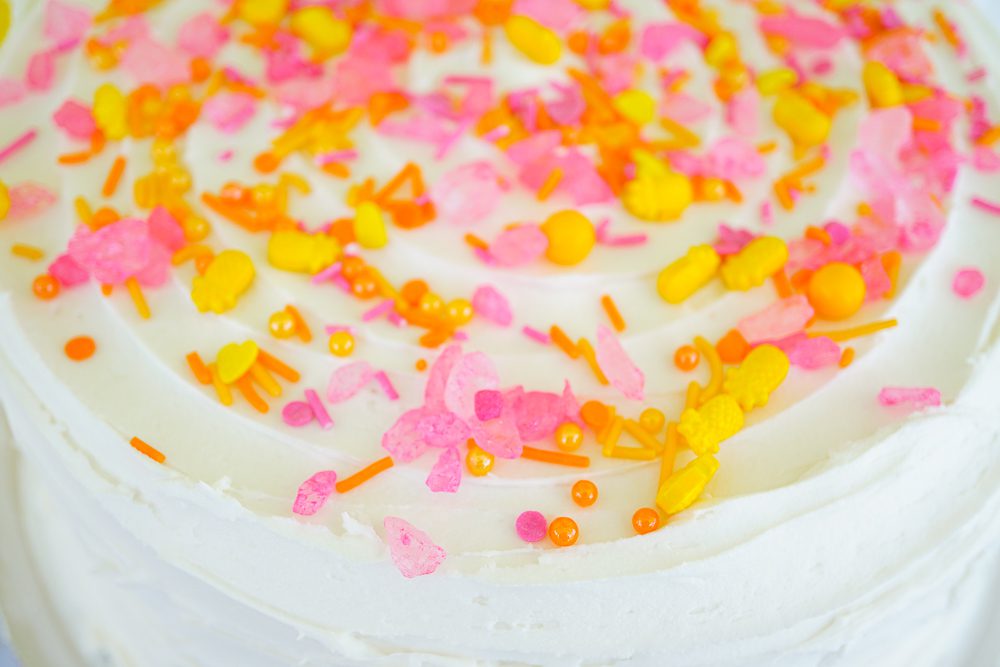 Next, I wanted to serve up some icy treats so I found this galvanized metal box that I filled with ice and frozen fruit bars. It also makes the treats easy for guests to grab.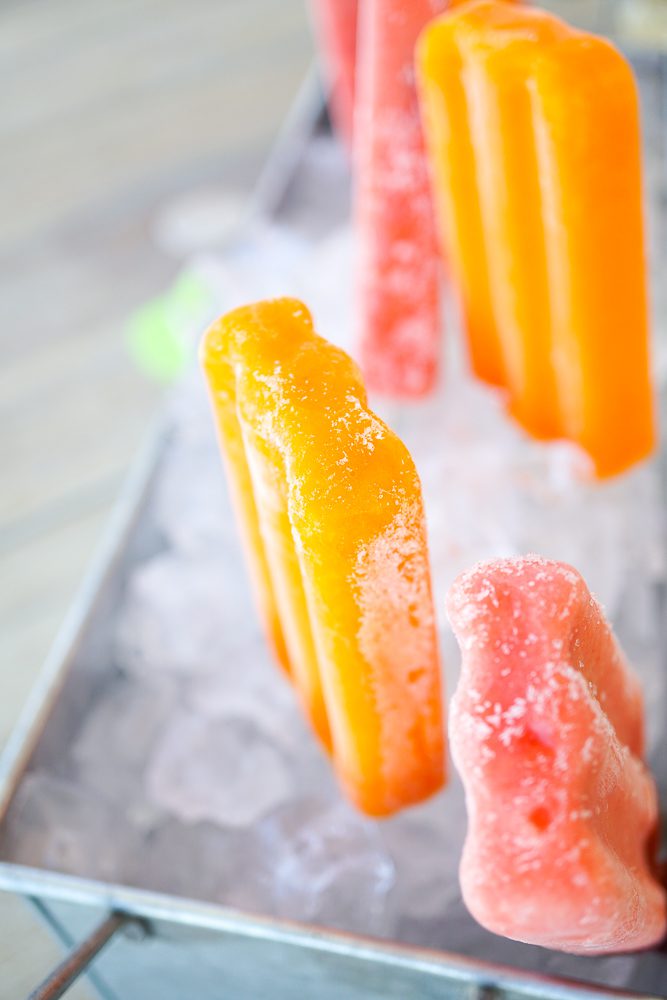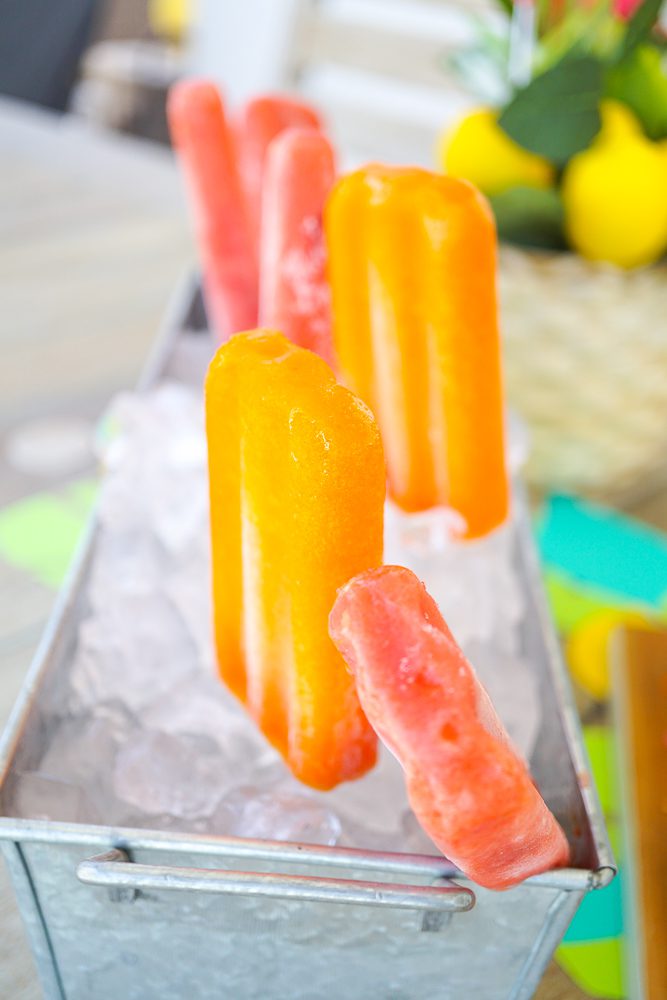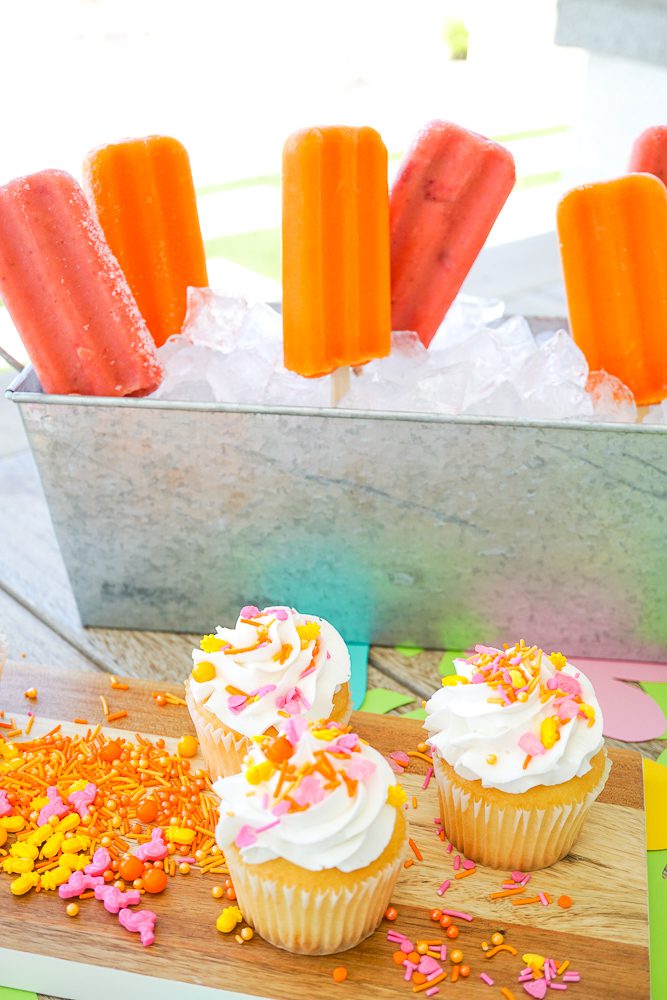 See? In just a few simple steps, some colored cardstock & plain grocery store treats…you can throw a really cute & fun summer themed party that will please any crowd!