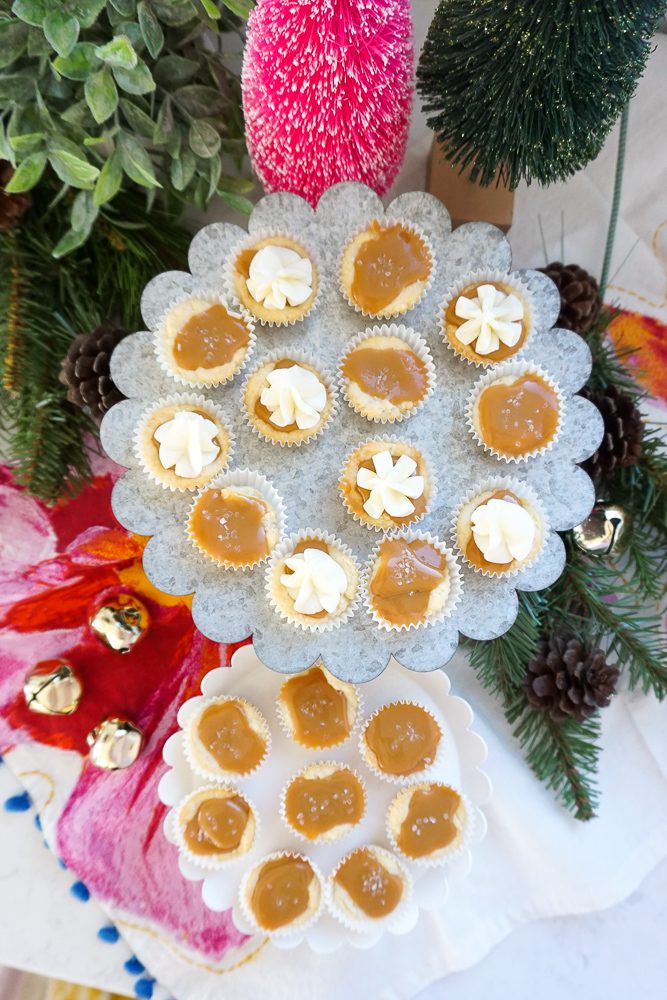 Ready to get your holiday cookie blog hop on? Yes!! 9 of us teamed up to gift you 9 amazing holiday cookies recipes to keep you busy this weekend! Visit all of these amazing blogs to grab the recipes! But first…let me share my holiday fave! Salted Caramel Cream Cheese Tarts…yes…caramel, cream cheese and all the sweet and salty goodness wrapped in a fun little tart!
Here is what you need: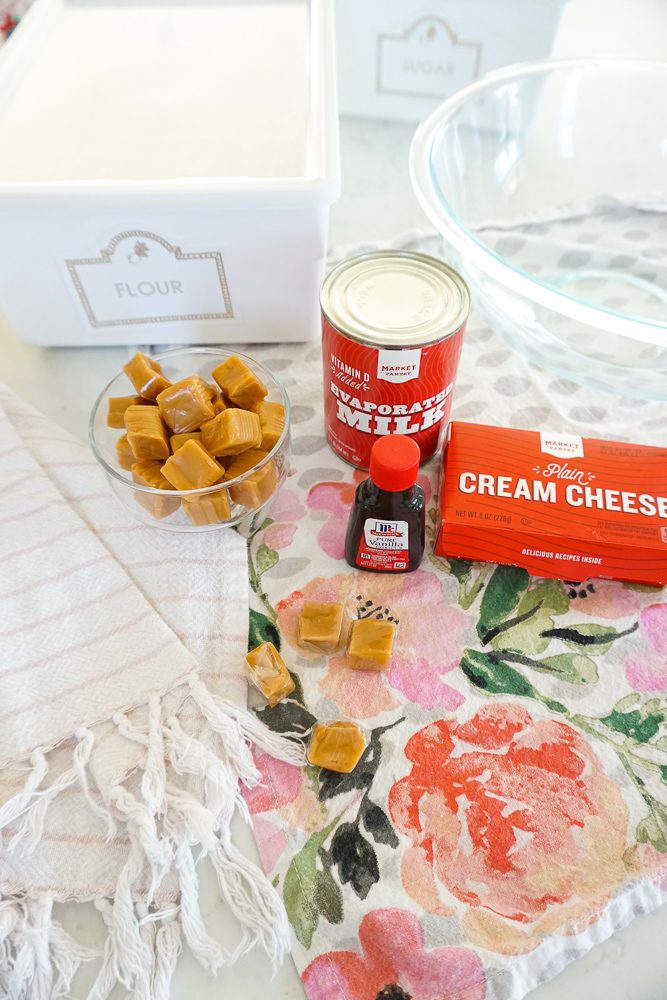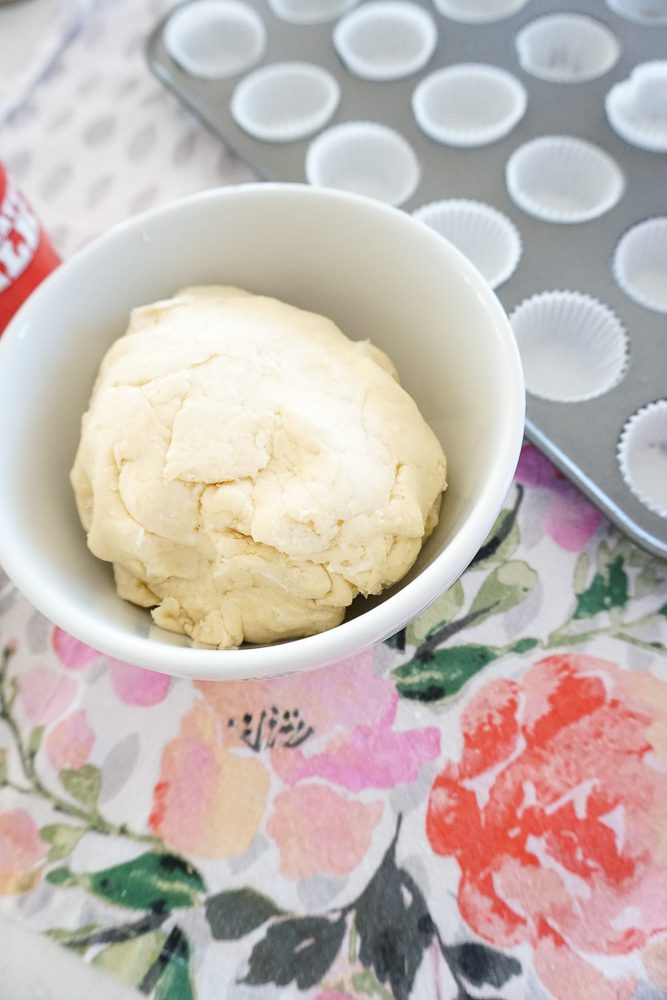 Tart Crusts
2 cups all purpose flour
6 oz of softened cream cheese
1 cup softened butter
Pre-heat over to 350 degree, combine cream cheese, butter and flour together to form the dough. Press 1″ dough balls into a mini muffin pan (liners optional) and bake for 15 minutes or until golden
Caramel Filling
1 14oz bag of unwrapped caramels
1/2 cup of evaporated milk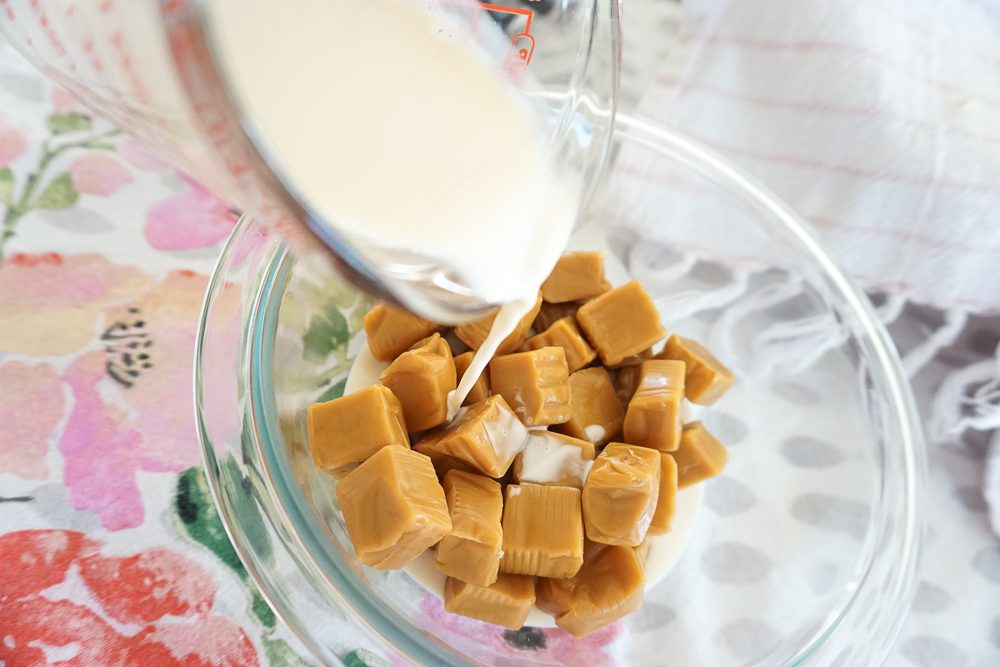 Microwave caramels and milk together and stir until it is creamy and all the caramels are melted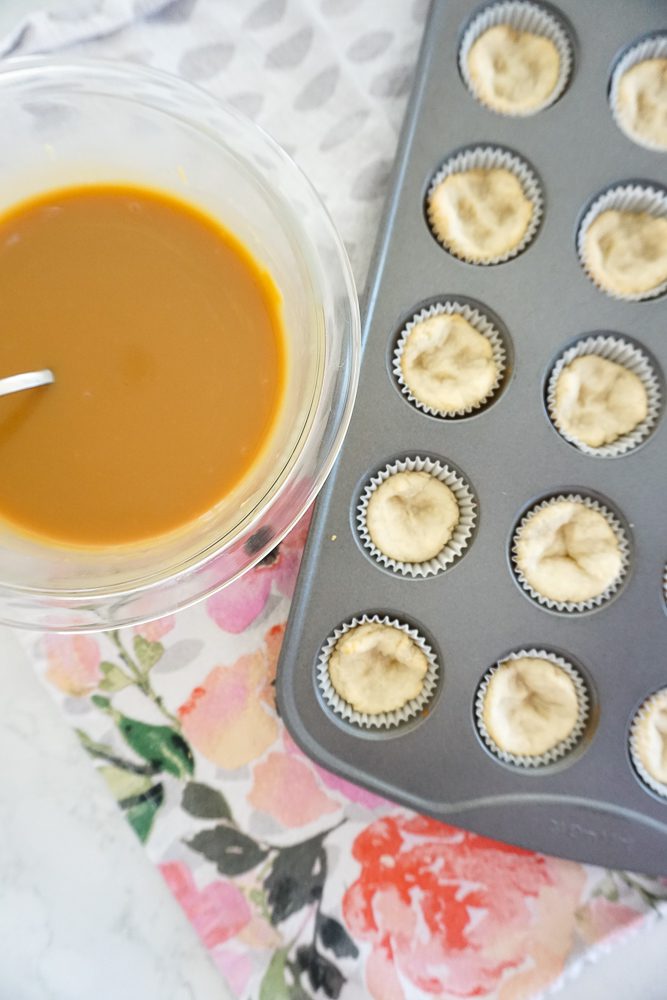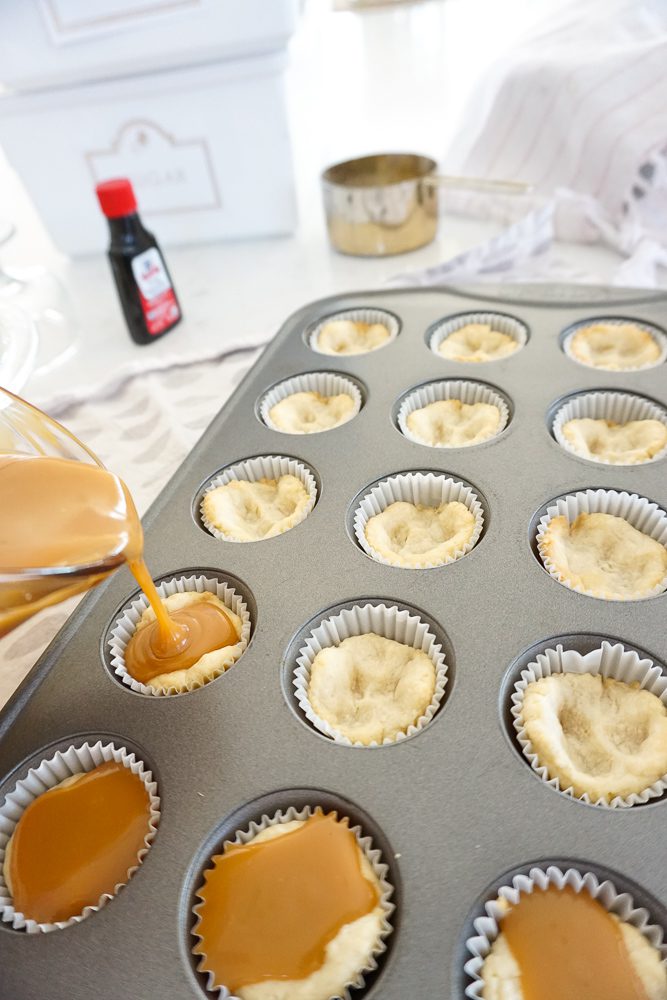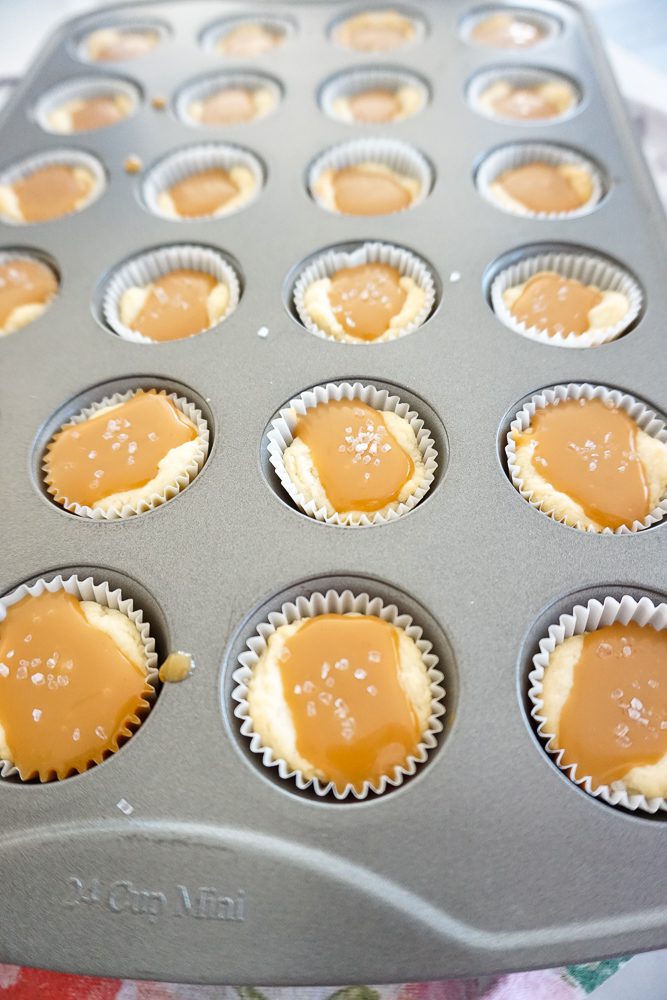 Once the tart cups are baked…pour the melted caramel mixture into the tart cups & sprinkle with sea salt, then refrigerate until the caramel sets. Or instead of sea salt, top the tarts with cream cheese frosting. You can't go wrong either way. But let me warn you now…make 2 batches because these tasty treats go FAST!!! So grab your stretchy pants and get to baking!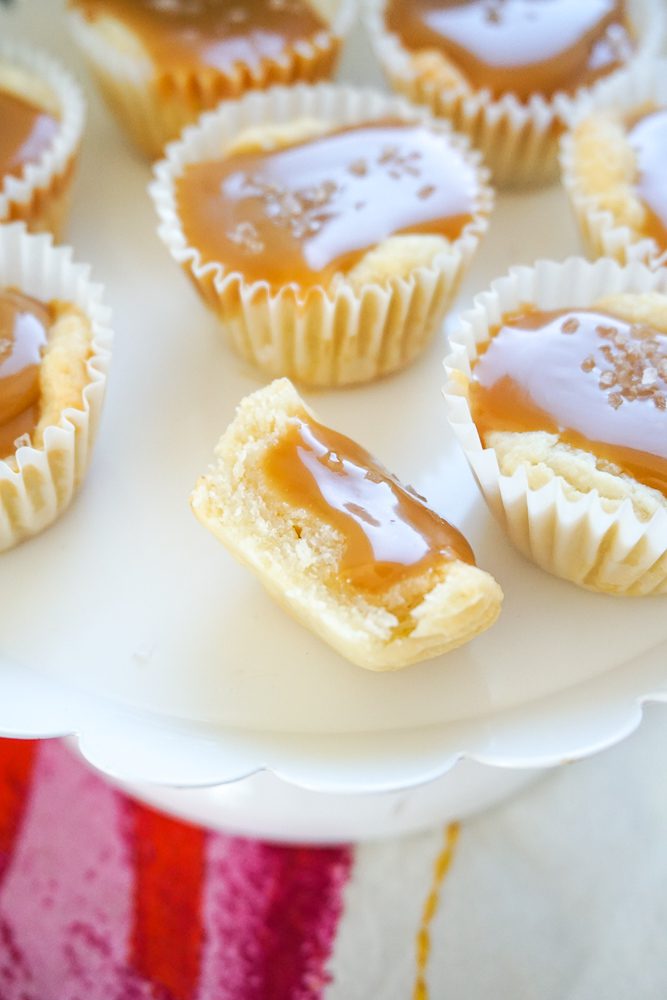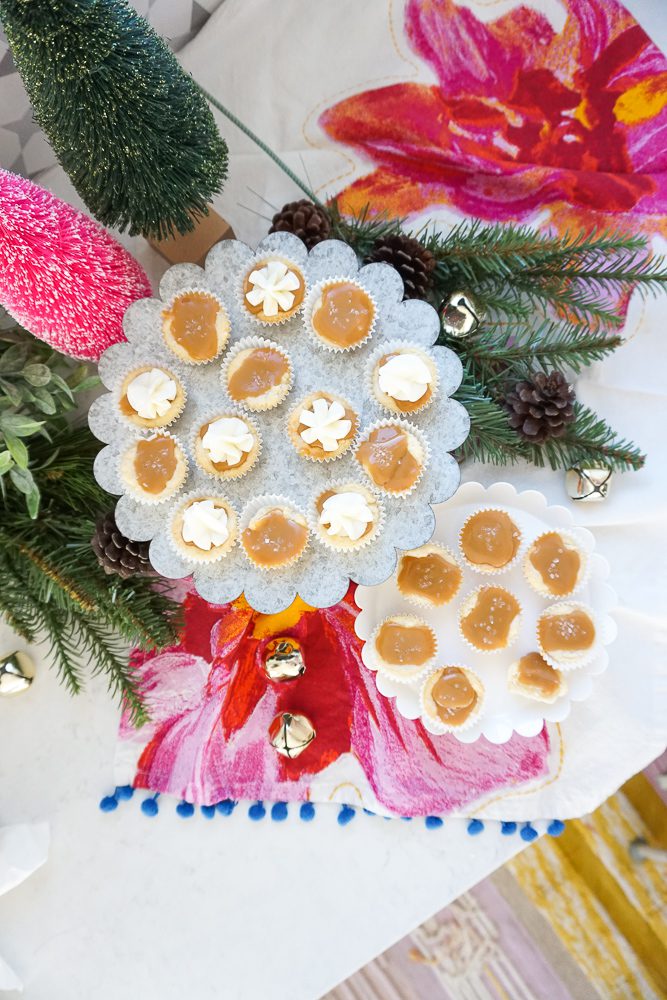 So grab your stretchy pants and get to baking! Here are the links to find all of the other amazing reciepes! Happy Holidays! xo~rebecca